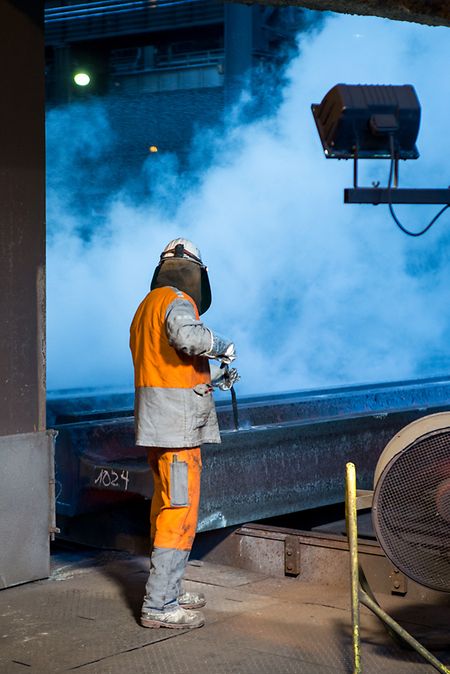 Luxembourg-based steel giant ArcelorMittal began shutting down its three production mills in the country on Friday as the ongoing Covid-19 outbreak forced so many workers to stay at home the factories could no longer operate.
The shutdown of steel mills in Differdange, Rodange and Belval will last at least a week, idling the bulk of its 3,850 Luxembourg employees, the world's largest steelmaker said.
Liberty Steel also will close its steel mill in Dudelange, employing nearly 300, on Saturday, spokeswoman Nathalie Van laeken told Luxembourg Times. There was no projected re-start date, she said. The London-based company bought the Dudelange plant from ArcelorMittal last year.
Luxembourg's government had hoped to keep industrial companies in production to avoid the country's economy lapsing into a complete stall, and authorities excluded industries from a Sunday order closing all non-essential businesses.
But steel demand by automakers and other industries has plunged as production ceased across Europe in recent days. And although ArcelorMittal's Luxembourg steel mills don't produce the kind of steel used to build cars and trucks, the company said it was forced to close the factories.
"Of late, the number of requests for self-isolation by our subcontractors and key industrial staff has reduced the available manpower below the critical minimum to run the operations safely," ArcelorMittal said in a statement. "The personnel concerned will be placed on partial unemployment during the period of suspension of activity."
Finished products will continue being shipped to customers as long as those workers remain available, the company said.
Other ArcelorMittal operations in Luxembourg will continue operating at reduced levels, spokesman Pascal Moisy said. They include a steel-wire plant in Bissen that employs about 370 people, a mechanical workshop with 110 workers in Dommeldange and a logistics centre in Differdange that employs 90. Hundreds of staff at the company's Luxembourg global headquarters have been teleworking this week, he said.
ArcelorMittal had previously announced production cutbacks at steel mills in Spain and Italy, and delayed the planned restart of a blast furnace in Poland. Some Luxembourg steel mill employees will continue working in essential positions, said Stefano Araujo of the OGBL labour union representing steelworkers.
"We remain extremely vigilant, and we will do everything to ensure that the imperatives of production never take precedence over the well-being of employees during closure and resumption," he said.
Robert Fornieri, deputy general secretary of the LCGB labour union, said it "welcomes the employer's awareness after the LCGB's insistence on respecting the health of workers".
---
Get the Luxembourg Times delivered to your inbox twice a day. Sign up for your free newsletters here