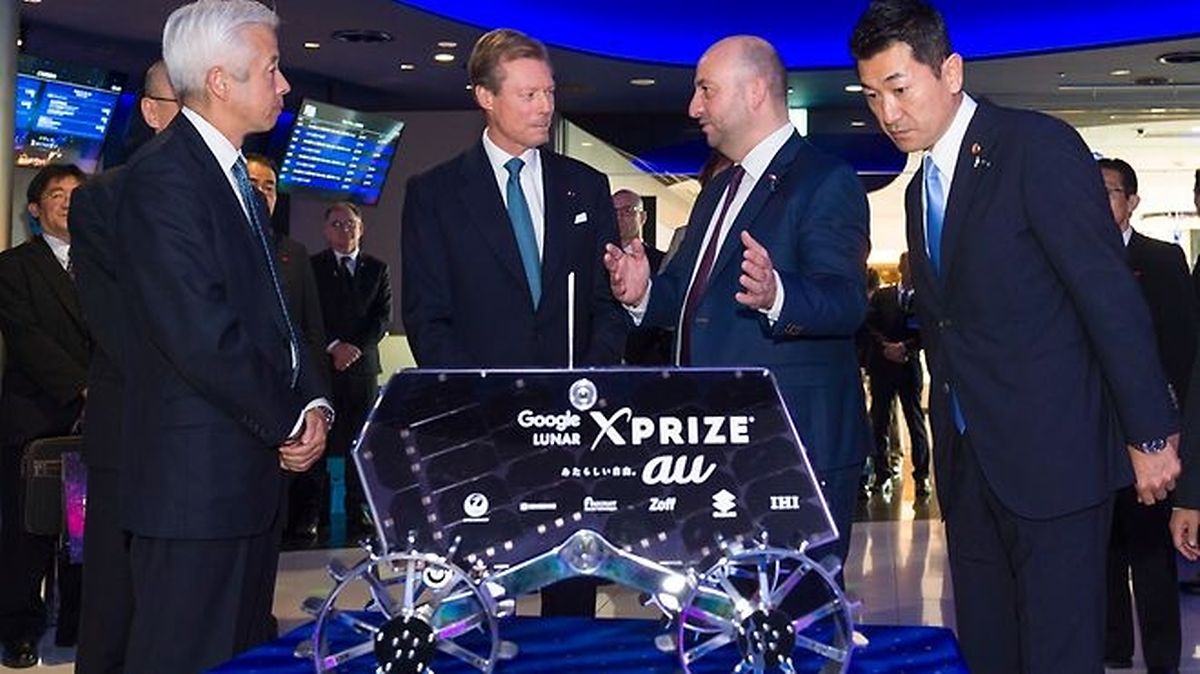 Photo: SIP/ Christophe Verhaegen
Following the three-day state visit by a Luxembourg delegation to Japan, the Grand-Duchy will strengthen its relations with the country in the areas of financial technology, space resources and sustainable finance.
Japan is the third country, after Portugal and the United Arab Emirates, to seal a deal with the Grand-Duchy for the commercial exploration of space.
Francis Bell from the Luxembourg Institute of Science and Technology and Takeshi Hakamada, founder and CEO of ispace, signed a memorandum of understanding on Wednesday.
The University of Luxembourg and the University of Tohoku also made nn agreement in the field of space research.
Fintech relations
The Luxembourg House of Financial Technology (LHoFT) and Japan's Fintech Association (FAJ) also signed a memorandum of understanding on the third day of the state visit carried out by the Luxembourg delegation in the Asian country.
According to a FAJ statement, the two states will commit to "helping each other attract companies that combine finance and IT ".
The agreement seeks to position Luxembourg as a key base for Japanese fintech companies seeking to enter the European market.
It will also support European fintech companies seeking to establish a presence in Japan.
Grand Duke Henri carried out a three-day state visit, accompanied by Princess Alexandra, as well as Luxembourg's deputy prime minister and economy minister Etienne Schneider, foreign affairs minister Jean Asselborn and finance minister Pierre Gramegna.
Earlier this week, the Luxembourg head of state was awarded the title of doctor honoris causa during a ceremony at Sophia University.
A memorandum of understanding was also signed on Monday between the Vice-President of the Luxembourg Chamber of Commerce, Robert Dennewald, and the President of the Japan and Tokyo Chamber of Commerce and Industry, Toru Ishida.
A cooperation in the context of sustainable finance was signed by Cargolux's Executive Vice-President Maxime Strauss and Fukashi Sakamoto, CEO and president of Nippon Cargo Airlines.
This year marks 90 years of diplomatic relations between Luxembourg and Japan.