The Luxembourg-branch of the bank is located near the Cloche d'Or shopping centre
Nearly one out of five Luxembourg banks continued to lose money last year despite rising interest rates that lifted the profits of most of their peers in the industry by 2% to €4.1 billion, the country's financial regulator said.
That slow profit growth is the result of banks putting aside more money to account for the diminished ability of Russian trading partners to meet commitments after the February 2022 invasion, the CSSF said in a report released on Friday.
The net result at the 120 banks active in Luxembourg last year, excluding their foreign branches and subsidiaries, rose from just over €4 billion in 2021, the CSSF said in a report released on Friday. At last year's midpoint, 23% of the country's banks had more costs than income.
Luxembourg's banks are long overdue for a shakeout that leaves fewer, better-capitalised companies, the head of the Commission de Surveillance du Secteur Financier has long said.
"We still have too many banks in Europe, and also in Luxembourg," CSSF Claude Marx said in 2020. "A bank that doesn't make a profit is a dangerous bank. It takes risks that are too high."
More than two-thirds of Luxembourg banks enjoyed an environment in which their interest margins increased by 39% after the Russian invasion of neighbouring Ukraine set off an inflation spiral that led the European Central Bank to rachet up interest rates in the second half of 2022.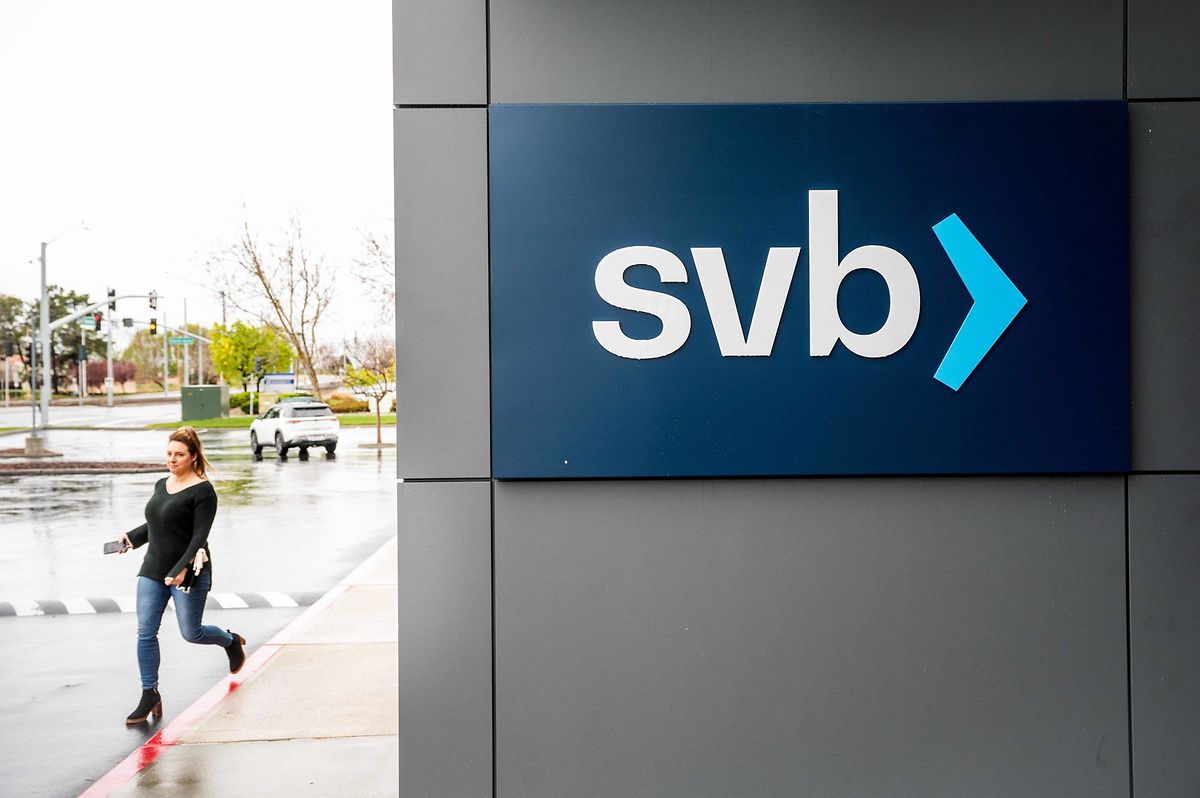 A property manager representative outside Silicon Valley Bank's headquarters in California earlier this month.
Photo: AFP
Banks generally make more money when interest rates rise by benefitting from the wider difference between the new, higher rate the bank can earn on its investments and the interest customers are paid for their deposits, which increases more slowly. But those same interest rate hikes were blamed for the failure of California's Silicon Valley Bank, which was too heavily tied down with long-dated bonds that involved bets that interest rates would stay low.
The Luxembourg sector saw net banking income increase n 2022 by nearly 11% to 14.1 billion, while staff costs rose by 2.2% and general expenses by 3.4%, the CSSF said.//
---
The Luxembourg Times has a new mobile app, download here! Get the Luxembourg Times delivered to your inbox twice a day. Sign up for your free newsletters here.
---