Cargolux CEO Richard Forson discussed the company's future on Friday
There is no sign of an end to the good times at Cargolux, even the cautious CEO of the high-flying freight airline pushed into its industry's top five this year must admit.
"We've had a pretty solid start to this year", a relaxed and jeans-clad Richard Forson said in a Luxembourg Times interview at the company's airport headquarters. "But how long the situation is going to last is really … everybody has their own idea".
Tens of thousands of passenger jets that would normally ferry freight around the world are grounded by travelers unable or unwilling to fly in the lingering aftermath of the Covid-19 pandemic. Along with the continuing cut in capacity, demand for air cargo jumped 12% in April compared to pre-Covid 2019, the International Air Transport Association said last week.
That means cargo carriers may be able to keep charging big prices for another couple of years, according to industry estimates. Air cargo usually consists of high-value items like computer chips and mobile phones that need quick delivery.
"It's not going to last forever", Forson said. "Is it going to last for another one or two or three years? That is a a subjective decision that we have to make when we develop our business plans and our strategy."
His task and daily challenge, Forson said, is to ensure the future of the cargo airline that ranked fourth in the world by tonnage this year. But aviation is an industry that can have dramatic swings from profit to loss from year to year.
Cargolux posted record profits last year of $769 million (€636 million), a number that was more than 3 ½ times higher than its previous best mark of $211 million (€175 million) in 2018. During the global financial crisis of a decade ago, Cargolux suffered losses in five out of six years, posting its worst result - a $153 million (€127 million) loss - in 2009.
Its 2020 windfall has led some politicians to wonder whether the money should be redistributed to other places, for example as part of a proposal to tax companies that were winners of the pandemic crisis. More than a third of Cargolux is held by state-owned passenger airline Luxair, which lost €155 million last year and had to cut employment – in part by seeing some workers shift to jobs at Cargolux. The company's remaining owners are a Chinese state aviation company holding 35% and Luxembourg's state with 30%.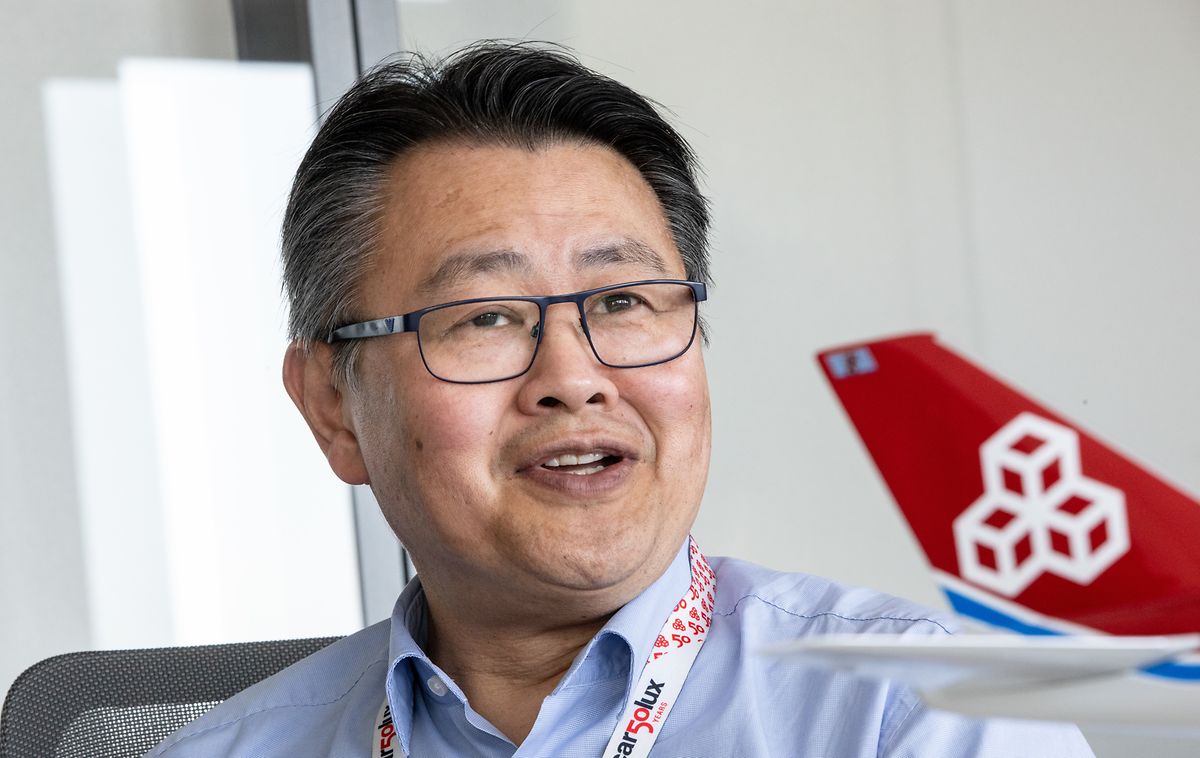 Cargolux CEO Richard Forson
Guy Jallay
Now in his ninth year at Cargolux, Forson knows that its state-backed owners will decide what happens to the profits. He wants the cash to stay in the accounts of the major Luxembourg employer so it is able to stay solvent for years to go.
"This is an extremely volatile industry", he said. "An airline can never have enough cash because it takes abnormal events to produce abnormal profits. And I need to keep that money to build up the resilience of the organization to face downturns when it does take place."
Passenger airlines enjoyed years of growth before the pandemic, then were forced to beg for bailouts when travel all but shut down, Forson said. For a behind-the-scenes company like Cargolux, getting taxpayer money is less likely. "I'm also not naive to believe that if there's any event out there that took place that impacted just the cargo industry, air freight, would there be the same level of reaction? I do not believe so, no" he said.
Forson also buried the notion that Cargolux has made a mint on the world's desperate need for Covid-19 vaccines. The company has transported none into Luxembourg because the life-saving drugs are trucked from pharmaceutical plants in Belgium and Netherlands, he said. The company has flown vaccines from Asia to South America, but industry estimates of all the vaccines transported by air over two years would represent only about 10% of Cargolux's total workload from last year alone, Forson said.
The surprising cascade of shortages from steel to shipping containers that have cropped up across the world's economy as business takes off again hasn't hampered Cargolux, Forson said. An exception is a lack of workers at US airports who load and unload the company's jets, he said.
Planning has started for what could be a decades-long process of replacing Cargolux's key infrastructure – its fleet of 30 cargo-specific jumbo jets. Aircraft manufacturer Boeing is scrapping the 747 model, which first launched 50 years ago as Cargolux was born. The model now comprises everything the company flies.
Boeing and Airbus are talking with Cargolux and other freight airlines to understand what they will need, Forson said. None are likely to build a model that allows the nose cone to raise out of the way to load very long pieces of freight the way Cargolux's current fleet can, he said.
Cargolux will probably need to start replacing its oldest 747 models in a few years, said Steve Fortune, a consultant who advises investment firms and leasing companies on the aircraft market. The newer craft that make up nearly half of the Carolux fleet could keep flying for 15 years or so, he said.
Forson said he projects the company's newest aircraft to last until 2040 and even beyond.
---
The Luxembourg Times has a new mobile app, download here! Get the Luxembourg Times delivered to your inbox twice a day. Sign up for your free newsletters here.
---