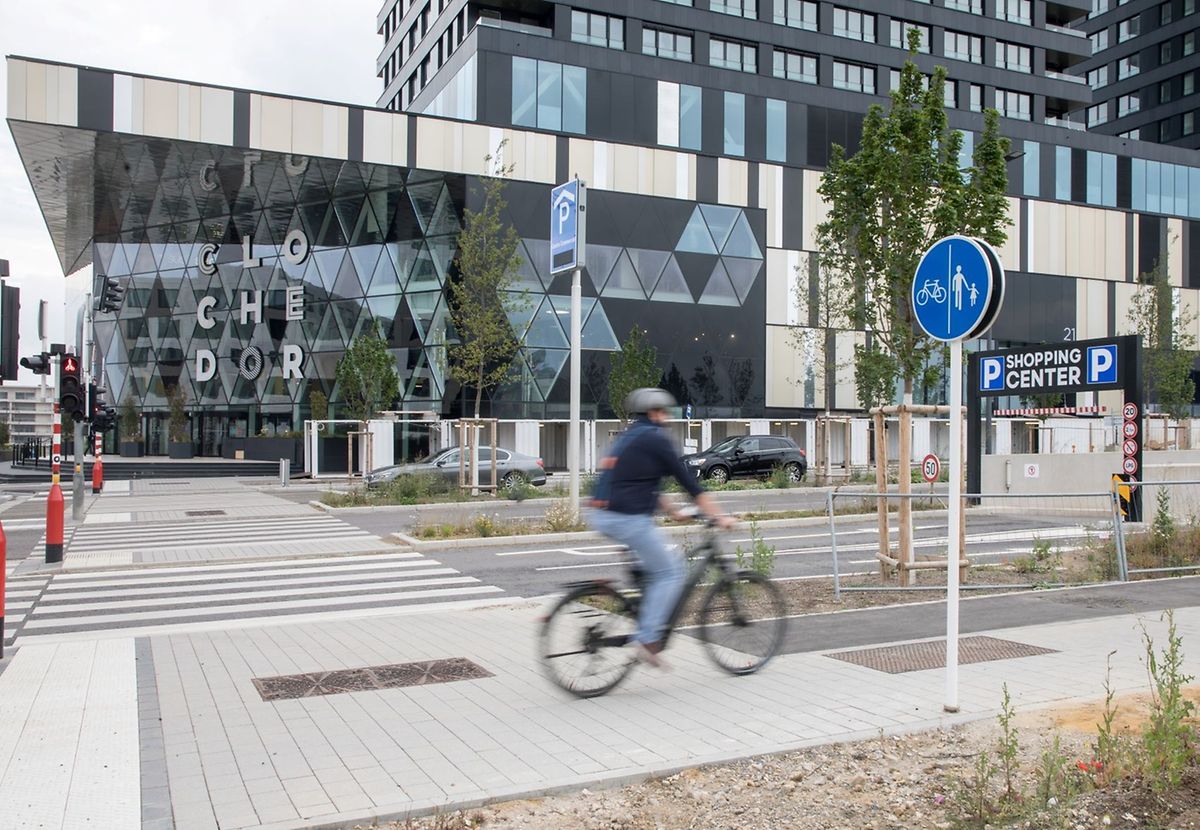 The Cloche D'Or district is undergoing major development for both domestic and commercial properties Photo: Guy Jallay
Demand for office space in the Grand Duchy could fall by 20% in five years' time because of the Covid-19 pandemic, a real estate expert told the Luxembourg Times on Wednesday.
If people would permanently be working from home around one day a week in the future - or one fifth of the time they normally spend in the office - this would translate in a 20% drop in demand for office space, said Julien Pillot, who works at Inowai in Luxembourg.
"I don't see a lot of developers willing to start new projects in this current climate," said Julien Pillot, head of office agency, after speaking at the Luxembourg Times "Time to Talk" event last week about how the coronavirus could affect the future of offices.
Many offices emptied in March as the country went into lockdown in a bid to mitigate the spread of the deadly coronavirus, forcing a majority of people were to work from home, and leaving offices empty for months.
Most office space has yet to return to full capacity, but the 20% drop represented a "worst case scenario" and the final outcome will depend on how the economy develops over the next few years, and how many companies will be able to successfully navigate the crisis.
Around 80% of commercial developments which have not yet been completed in Luxembourg, have already been pre-let to companies, and a serious drop in demand for office space would not happen over the next few months, but rather years, Pillot added.
---
The Luxembourg Times has a brand-new LinkedIn page, follow us here! Get the Luxembourg Times delivered to your inbox twice a day. Sign up for your free newsletters here.