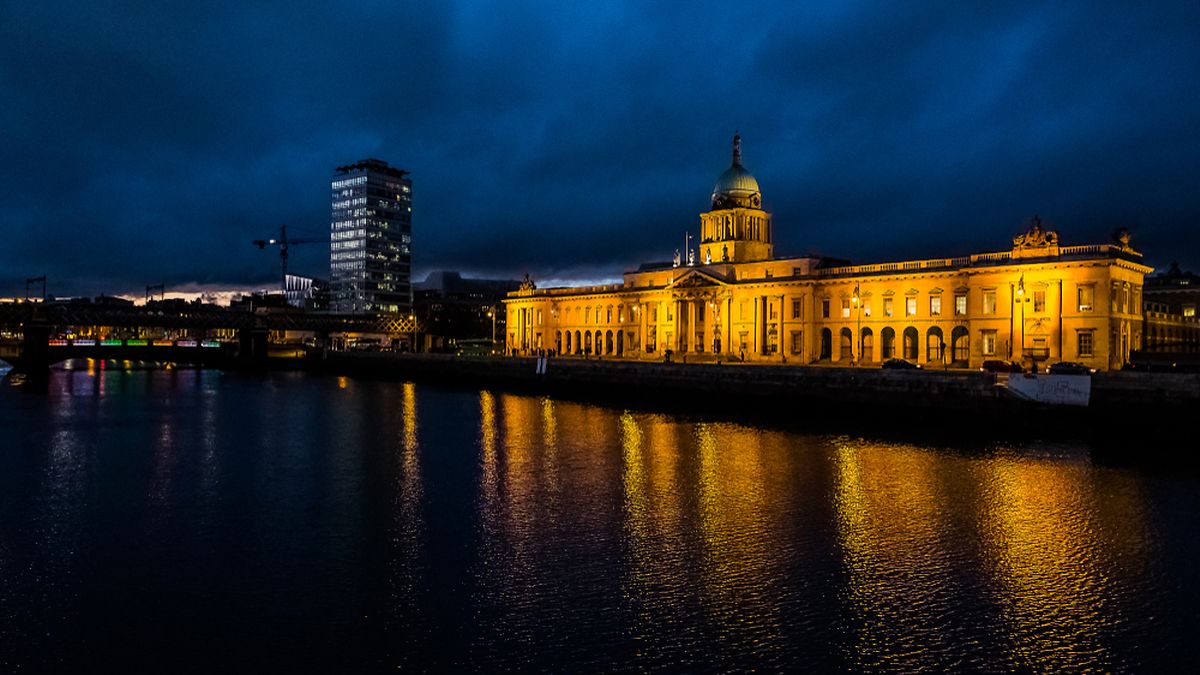 The Custom House in Dublin (Shutterstock)
Ireland's business-friendly tax regime has drawn legions of multinational companies to the country, boosting tax revenues and prompting political attacks from Donald Trump and Europe.
Now concern is growing that Dublin has become too dependent on such taxes, leaving it vulnerable to financial shock.
Leo Varadkar's government has reported a record €50.7 billion tax haul for 2017, taking it within touching distance of a balanced budget in 2018 for the first time in more than a decade.
But the prospect of this longstanding goal being achieved is tempered by anxiety over Ireland's increasing reliance on volatile corporation tax revenues, which have practically doubled since 2015 and are heavily concentrated on a handful of large companies.
"There is an exposure on the corporation tax front," said John McCarthy, chief economist at Ireland's finance ministry, at a recent briefing. "There is a vulnerability — and if there was a shock to the corporation tax base there certainly could be a problem."
Multinational investment is crucial to Ireland's economy, which although again it is growing strongly it bears the scars of the crash that led to an international bailout in 2010. IDA Ireland, the inward investment agency, says global companies employ more than 210,000 workers in the country.
Corporation tax receipts rose by €850 million to €8.2 billion in 2017, comprising 16 per cent of total tax revenues. In addition, the 10 largest companies in the country pay €3 billion between them.
"The top 10 firms account for about 6 per cent of total tax revenue flowing to the state," Mr McCarthy said.
The data reflect increased corporate profitability but also the transfer of multinational assets to Ireland to benefit from its low 12.5% corporate tax rate.
Amid an international outcry against aggressive corporate tax avoidance globally, such transfers have led to criticism of Ireland and information and communications technology groups (ICT) such as Apple that use the country as a European hub.
Tax payments by individual companies are not made public. But Tim Cook, Apple's chief executive, said it was "the largest taxpayer in Ireland" when Brussels ruled in 2016 that its Irish tax scheme, since changed, constituted a form of illegal state aid. Ireland and Apple rejected such findings and have appealed against the ruling.
Mr Varadkar defended his country when he was harangued over tax after he addressed the European Parliament in Strasbourg this month.
"Ireland is not a tax haven. We don't want to be a tax haven and we certainly don't want to be seen or perceived as a tax haven, and we have no interest in fact in a race to the bottom," Mr Varadkar said.
Ireland is already worried that Brexit could inflict severe economic damage. Whether the increase in corporation tax receipts proves sustainable is another anxiety for Mr Varadkar's administration.
Facebook said last month it would stop the practice of booking international revenues through Ireland to save tax, raising the question of whether other groups with Irish operations might follow suit. In addition Mr Trump's recent tax overhaul was cast to encourage companies to carry out more business in the US.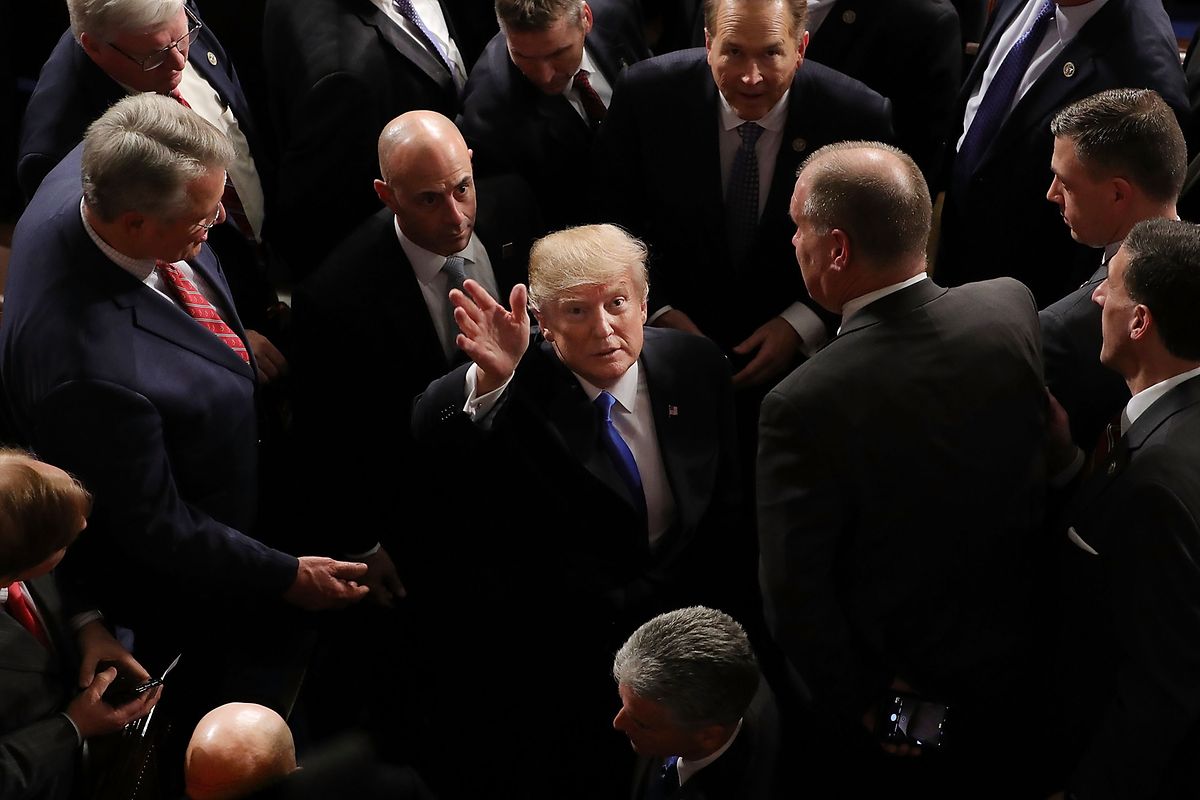 The US President's tax overhaul might lead to difficulties for Ireland (AFP)
Paschal Donohoe, Ireland's finance minister, has said Dublin's tax system will continue to be competitive "even against the context of changes being made in the US". He has also said Dublin expects corporate tax revenues will be sustainable until 2020 at least, citing independent advice.
But Conall Mac Coille, chief economist at Davy stockbrokers, said Facebook's move could herald trouble for Dublin if it signals a shift by other groups.
"If the endgame is that digital companies pay more tax in the areas in which they sell advertising that would mean less revenue for the Irish exchequer," he said.
"If that is the case it begs the question as to whether the sales activity of ICT companies would remain in Ireland."
Anxiety over corporate tax comes despite strong economic forecasts, with Ireland's central bank projecting 4.4% growth in gross domestic product for 2018 and 3.9% for 2019.
Mark Cassidy, director of economics and statistics at the bank, said the small, open economy remains "particularly vulnerable" to uncertainty in global taxation as it faces other risks from Brexit. "There is potentially an important reliance upon corporation taxes. We need to be alive to any risk to the corporation tax base," he said.

Mr Donohoe's department has acknowledged the risks. "Depending on its source, it is certainly possible to imagine a scenario in which a shock to the corporation tax base contaminated other tax revenue streams in a similar manner in which the 2008 property crash affected almost all tax categories," a recent public report said.
Kathrin Muehlbronner, Moody's lead sovereign analyst on Ireland, told the Financial Times that Dublin's recognition of the threat was positive.
"I think it's good to see that the government itself thinks this is a concern and they should make sure that they don't use what could turn out as temporary revenue to increase permanent spending," she said.
"The government is, I think, drawing the right lessons out of the last boom in tax receipts that turned out as transitory and contributed to the crisis."