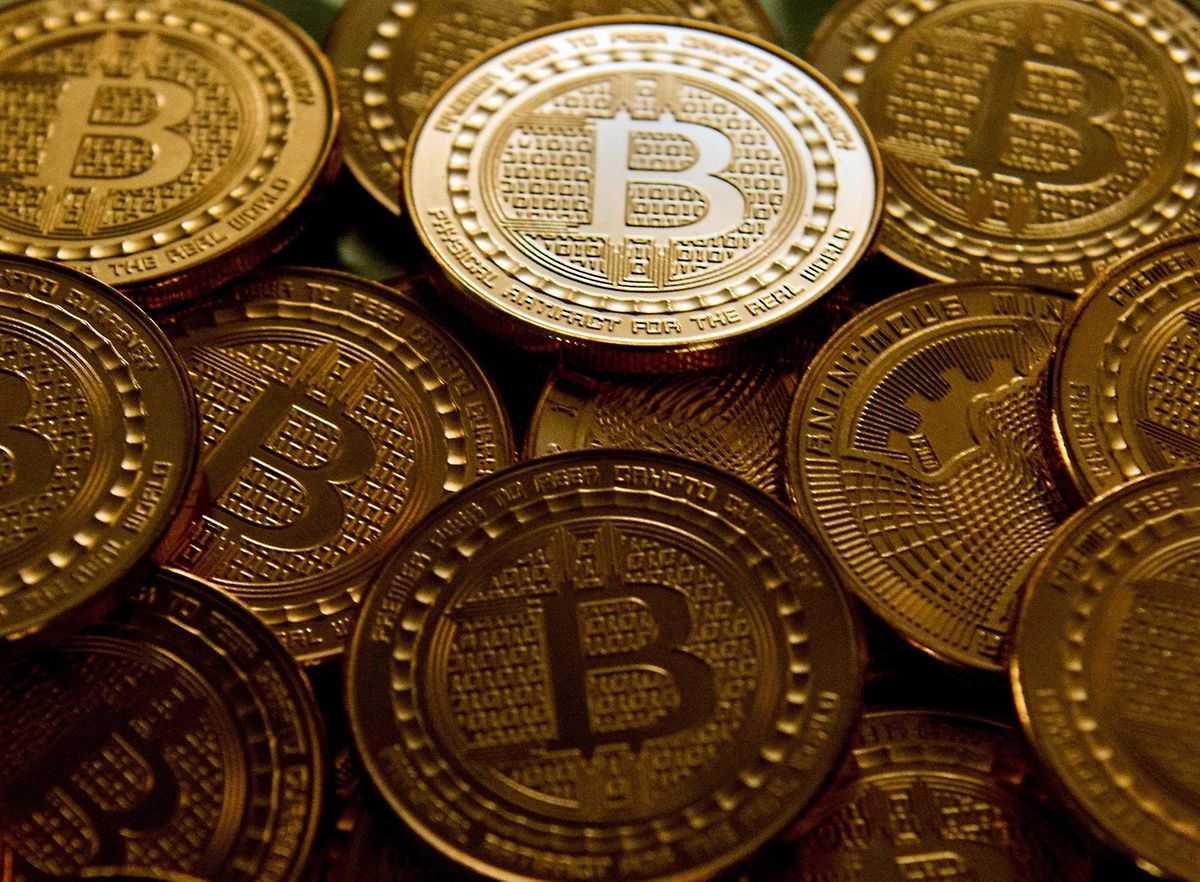 Under MiFID II, ESMA has the power to impose temporary restrictions or even prohibitions on the sale of financial products (AFP)
Europe's top markets watchdog may curb trading in derivatives in Bitcoin and other cryptocurrencies as part of a broader crackdown on risky financial products available to retail investors.
The European Securities and Markets Authority said on Thursday that so-called contracts for difference based on cryptocurrencies could be included in new restrictions on speculative products that have surged in popularity despite exposing retail customers to big losses.
Contracts for difference are derivatives that allow investors to wager on the price of stocks, currencies, and commodities without owning them.
ESMA said cryptocurrencies "have displayed very high price variation" and that restrictions on leverage or possibly even a prohibition on the sale of CFDs in cryptocurrencies to retail clients might be necessary to protect investors.
Shares in Plus500, a Haifa-based CFD brokerage, fell 0.5% to 1.031 pence at 9.17am in London trading. IG Group Holdings Plc climbed 1.9% to about 771 pence while CMC Markets Plc was flat at about 155 pence.
Reg Hoare, a spokesman for Plus500 in London, declined to comment on the ESMA guidance beyond a 18 December company statement welcoming "the strong regulatory framework" the proposed rules will bring to the CFD industry. Edward Berry, a spokesman for IG Group, didn't immediately comment.
Risky bets
CMC Markets, also based in London, doesn't offer retail investors CFDs tied to cryptocurrencies, spokeswoman Jennifer Renwick said by email. ESMA raised the possibility of intervention on CFDs and binary options on 15 December.
The proposal is the latest step by European regulators to target the industry for CFDs, which enable clients to use borrowed funds to make risky bets. The derivatives, which aren't traded on public exchanges, have grown in popularity across Europe since 2010, prompting warnings from regulators that customers don't understand the risks involved.
The European Union's financial-services policy chief, Valdis Dombrovskis, asked the bloc's three financial supervisors last month to update their warnings to consumers on cryptocurrencies "as a matter of urgency" in light of recent market developments.
Leverage limits
The proposal announced on Thursday, and open to public comment until 5 February, curbs how much leverage traders can use, limits how much clients can lose on the contracts and bans the sale of binary options to retail investors. Leverage limits range from a low of 5:1 for CFDs on individual equities that have volatile trading to a high of 30:1 for CFDs on major currencies.
ESMA said it is considering limiting leverage on cryptocurrency CFDs to as low as 1:1 and may pursue "stricter measures" such as a prohibition on the marketing, distribution or sale of the products.
Under the Markets in Financial Instruments Regulation, part of the MiFID II package that kicked in on 3 January, ESMA has the power to impose temporary restrictions or even prohibitions on the sale of financial products.
In taking such action, ESMA must ensure that it won't have a "detrimental effect on the efficiency of financial markets or on investors that is disproportionate to the benefits". That's the focus of the consultation announced on Thursday.
IG Group Holdings, one of the world's biggest CFD brokerages, allows traders to speculate on cryptocurrencies including bitcoin, ethereum, ripple and litecoin, its website shows. Plus500 also trades in cryptocurrencies, its website shows.
"Trade cryptocurrencies with up to 1:20 leverage," the Plus500 website shows. "You can start with as little as 100 pounds to gain the effect of 2,000 pounds capital!"