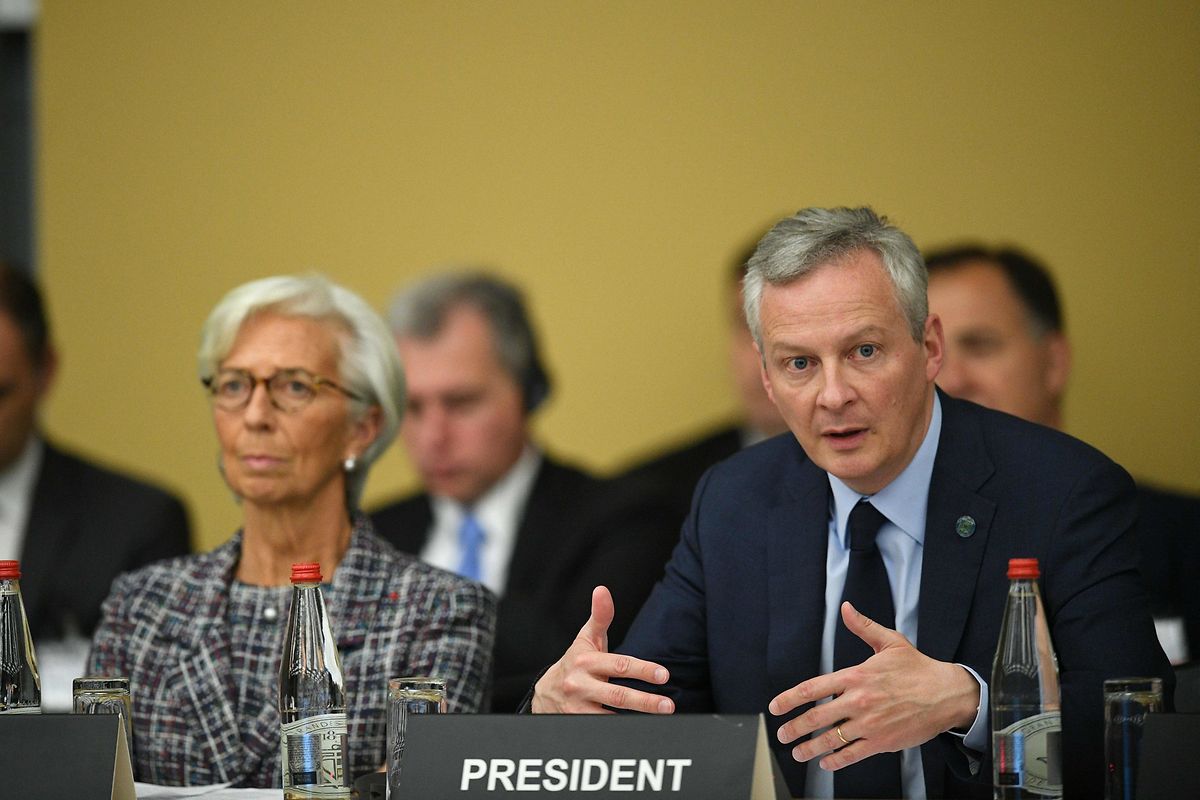 IMF director Christine Lagarde listens as French economy minister Bruno Le Maire speaks during the "No money for terror" conference Photo: AFP
The European Union is ready to retaliate against the US if Washington decides next week to make tariffs on metals imports permanent, according to French finance minister Bruno Le Maire.
"We strongly believe that we do not have to be the collateral damage of a possible trade war between the US and China," Le Maire said before a meeting of euro-area finance ministers in Sofia, Bulgaria.
"We fully recognise that there is difficulty with steel and aluminium overcapacity," he said, but "the right solution is not to raise the tariffs for the EU."
Washington introduced tariffs of 25 % on steel and 10% on aluminium in March on both adversaries and allies, including the EU. The bloc received a waiver that will expire on 1 May.
The EU has demanded a permanent exemption and threatened to apply tit-for-tat tariffs on €2.8 billion of American goods and to lodge a complaint with the World Trade Organisation.
"We are ready to open the discussion with our American friends on the future of the WTO," Le Maire said. "But first of all we have to get rid of that question of new tariffs."
European Union Trade Commissioner Cecilia Malmstrom warned the US this week that it would face an EU complaint at the WTO should the country refuse to give the bloc a permanent waiver from the levies, which were introduced on national-security grounds.
"We will see next week what will be the decision of the American administration but I made it very clear yesterday that the commission and the EU has to be ready to take all appropriate decisions if the American administration decides to raise the tariffs on the EU," Le Maire said.
"The EU is not responsible for this overcapacity in steel and aluminium."