Euro-zone economy will fare better this year
The euro-zone economy will fare better this year than previously feared as a mild winter and high levels of gas storage help to ease the energy crisis, and the labor market holds up, according to the European Commission.
European Union officials in Brussels raised their forecast for growth this year, predicting a 0.9% expansion in the currency bloc, and said it would narrowly avoid a recession. They also cut their projection for consumer price growth, though it remains high at 5.6%.
"Almost one year after Russia launched its war of aggression against Ukraine, the EU economy is on a better footing than expected in autumn," the commission said Monday in its updated economic report. "Inflation appears to have peaked and favorable developments in energy markets foreshadow further forceful declines."
Economy Commissioner Paolo Gentiloni cautioned that "better than expected doesn't mean good," however, telling reporters that Europeans still face a difficult period with growth slowing and inflation only easing gradually.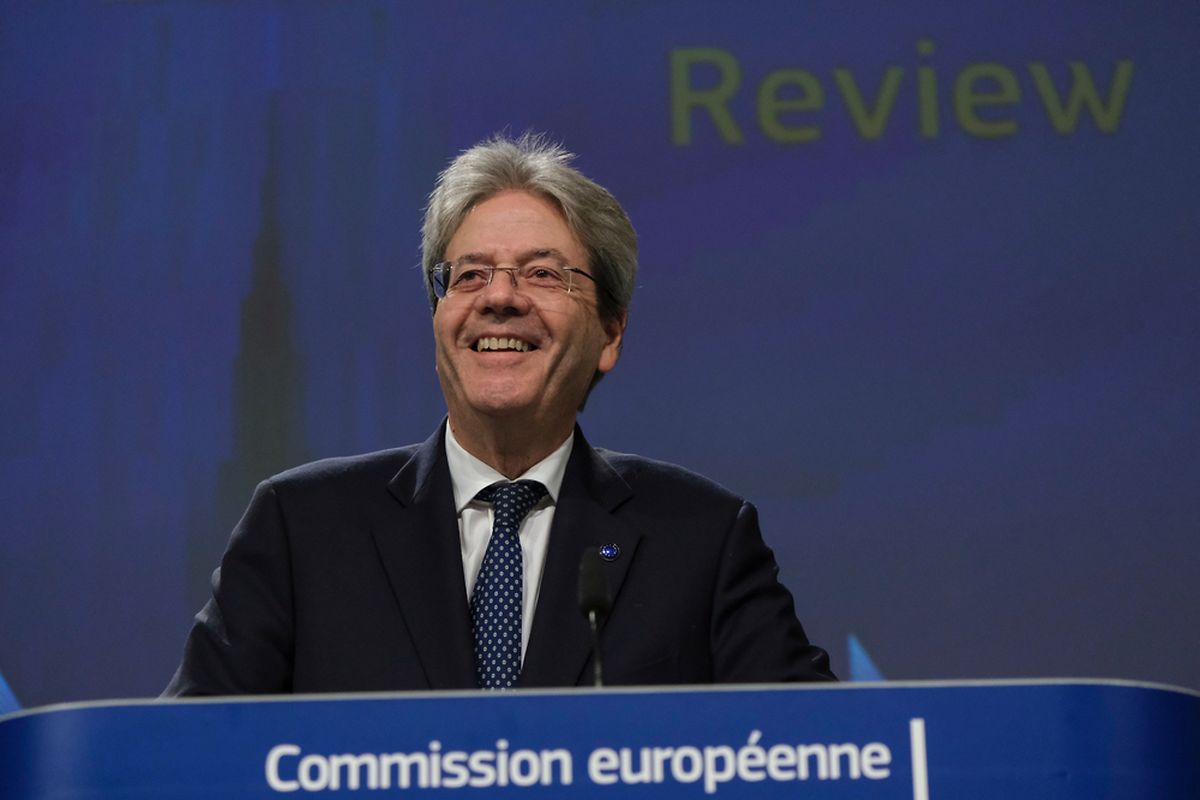 Economy Commissioner Paolo Gentiloni cautioned that "better than expected doesn't mean good"
Shutterstock
The latest outlook is a marked improvement on forecasts given in November, when officials predicted gross domestic product would grow just 0.3% this year in the euro zone and inflation would be at 6.1%.
The new projections will be closely watched by Europe's governments as they try to wean households and businesses off massive aid to tackle the energy crisis and shift to more targeted support. They will also provide insight to central bankers, who have embarked on a series of rate hikes in an effort to bring soaring inflation back under control.
The forecasts show that all EU member states will achieve growth this year, with the exception of Sweden, which is expected to contract by 0.8%.
Germany, the region's biggest economy, and Austria are the only two euro-area countries seen having two consecutive quarters of contraction in the six months through March 31. Estonia's output decreased in the last three quarters of 2022 but is seen growing in the current period.
Italy's economy is predicted to stagnate in the first three months of 2023 after a slight contraction in the fourth quarter, according to the commission's forecasts.
Outside the euro zone, the Czech Republic and Hungary have already ended two quarters of contraction, while Denmark and Sweden are currently in recession.
The commission cautioned that while the outlook has improved, headwinds remain strong as Russia pursues its war in Ukraine.
"The main risk to these forecasts is based on the geopolitical tensions, the evolutions of the war," Gentiloni said. "This gives to the economy, to investors, to companies a high degree of uncertainty."
Households and businesses still face high power bills, and core inflation excluding energy and unprocessed food is still eroding purchasing power, the commission said. This means the European Central Bank is set to continue raising interest rates.
"There are of course consequences of the tightening of monetary policy, but at the same time there is the very positive aspect of this tightening, which is the contribution to reducing inflation, so overall I think this is balanced," Gentiloni added.
The ECB lifted the deposit rate by a half-point to 2.5% on Feb. 2, the highest since 2008, and said it intended to make an identical step next month. President Christine Lagarde called risks to the growth and inflation outlook more balanced, touting the continent's unexpected resilience.
Data from Eurostat at the end of January already suggested the euro area was on course to avoid a recession after unexpectedly growing by 0.1% at the end of 2022. Inflation in the 20-member currency bloc slowed more than expected in January to 8.5%, according to Eurostat, though a gauge of underlying inflation that excludes volatile items held at an all-time high of 5.2%.
©2023 Bloomberg L.P.