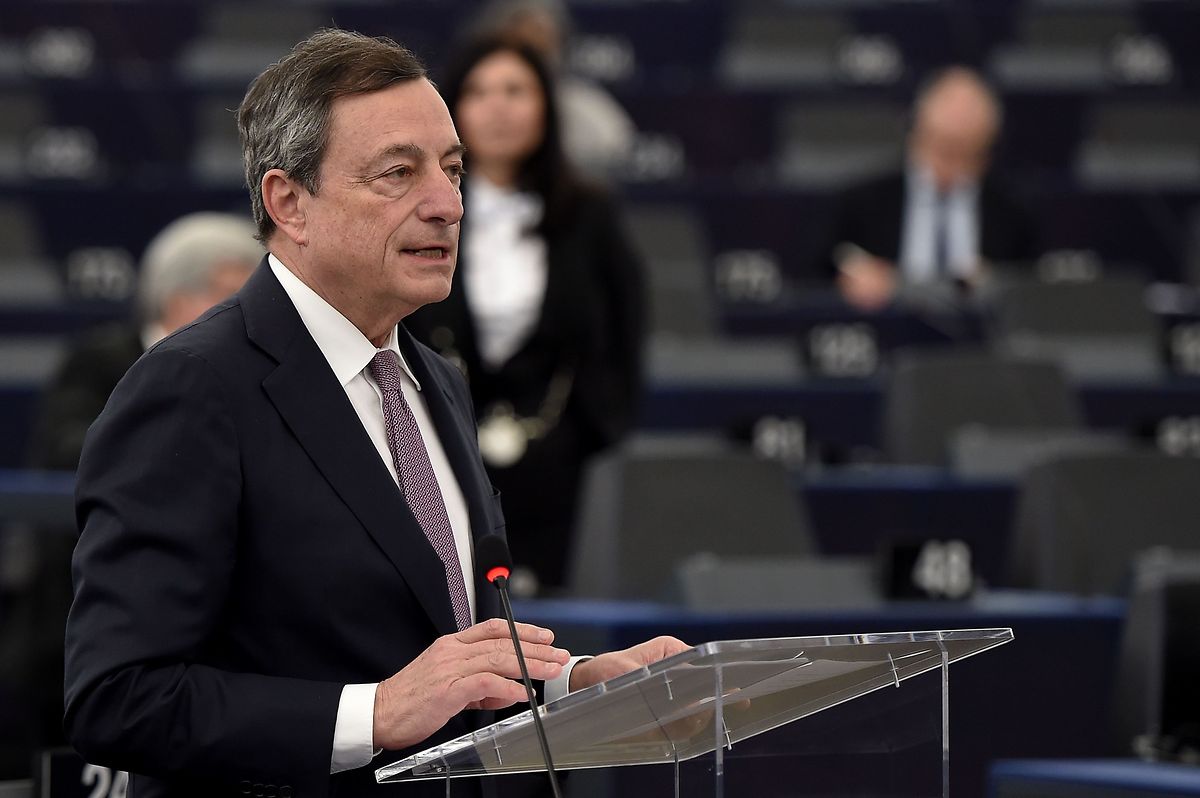 President of the European Central Bank (ECB) Mario Draghi (AFP)
"While our confidence that inflation will converge toward our aim of below, but close to, 2% has strengthened, we cannot yet declare victory on this front," the ECB president said at European Parliament hearing in Strasbourg on Monday. "Monetary policy will evolve in a fully data-dependent and time-consistent manner".
With the eurozone economy expanding at the fastest pace in a decade, unemployment falling and nascent signs of price pressure evident, policy makers are considering the smoothest way out of their €2.6 trillion asset-purchase programme. Still, the officials want to move as cautiously as possible amid concerns including exchange-rate volatility, which Draghi reiterated requires monitoring.
Draghi came to the European Parliament to debate the ECB's 2016 annual report, but lawmakers opted to quiz him on a wide range of subjects, from Brexit to the Hungarian central bank's alleged financing of the government.
Legislators also addressed the succession of vice president Vitor Constancio in June, on which Parliament members get to cast a non-binding vote on nominees. Ireland has put forward central bank governor Philip Lane, while Spain, which has long claimed the seat it lost six years ago, hasn't yet put anyone forward.
Everyone wins
Draghi largely sidestepped those issues, focusing his closing response on defending the ECB's bond-buying programme from the accusation that it favours Southern European countries such as Italy at the expense of German savers. He said "there isn't one specific country that has benefited most".
He acknowledged that QE increases inequality in the short run, but said those negative effects are vastly outweighed by the windfall that economic expansion and falling unemployment bring to society as a whole. The eurozone economy added 7.5 million jobs since the height of the crisis, which Draghi says are partly a consequence of the ECB's policies.
Governing Council members expect the bond-buying programme will be wound down with a short taper after September, and some officials want to give investors a clearer signal on how long interest rates will stay at record lows.
On the day that Bitcoin tumbled as much as 18% against the dollar, Draghi also repeated that cryptocurrencies are "unregulated" and "very risky assets," and said the ECB's bank-oversight arm will examine the exposure of lenders.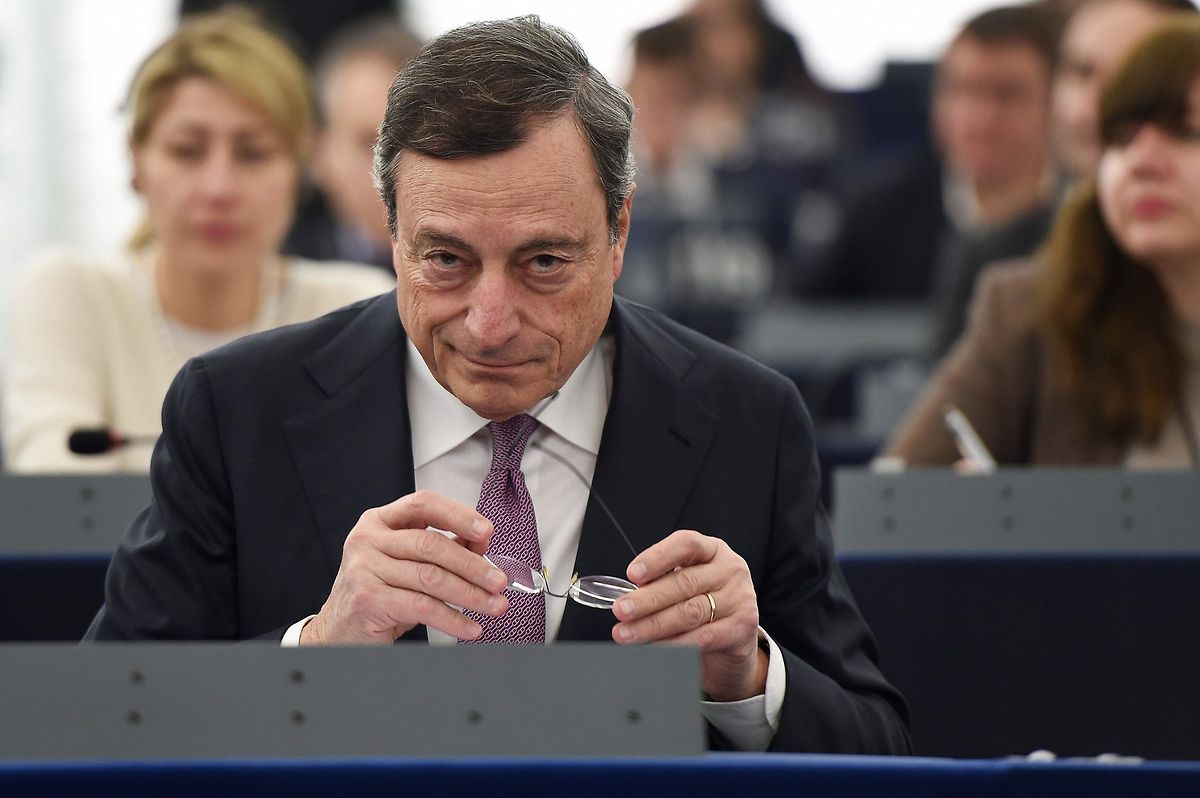 President of the European Central Bank (ECB) Mario Draghi (AFP)
"We are not observing a systemically relevant holding of digital currencies" by banks, he said. "However, recent developments like the listing of Bitcoin futures contracts by US exchanges could lead also European banks to hold positions in Bitcoin, and therefore we certainly look at that".
Reform needs
While lawmakers largely skirted around reform proposals aimed at strengthening the eurozone, Draghi repeated his call to capitalise on the positive economic momentum to make the 19-nation region more resilient to future shocks, including by finishing work on bank regulation, a system for closing failed banks and eurozone deposit insurance.
"It is important to complete the architecture of the banking union by putting in place the agreed common backstop to the Single Resolution Fund," he said. "A fully fledged European deposit-insurance scheme is an indispensable counterpart to the single currency as everyone in the eurozone should be able to have confidence that the money in their bank account enjoys the same level of protection".