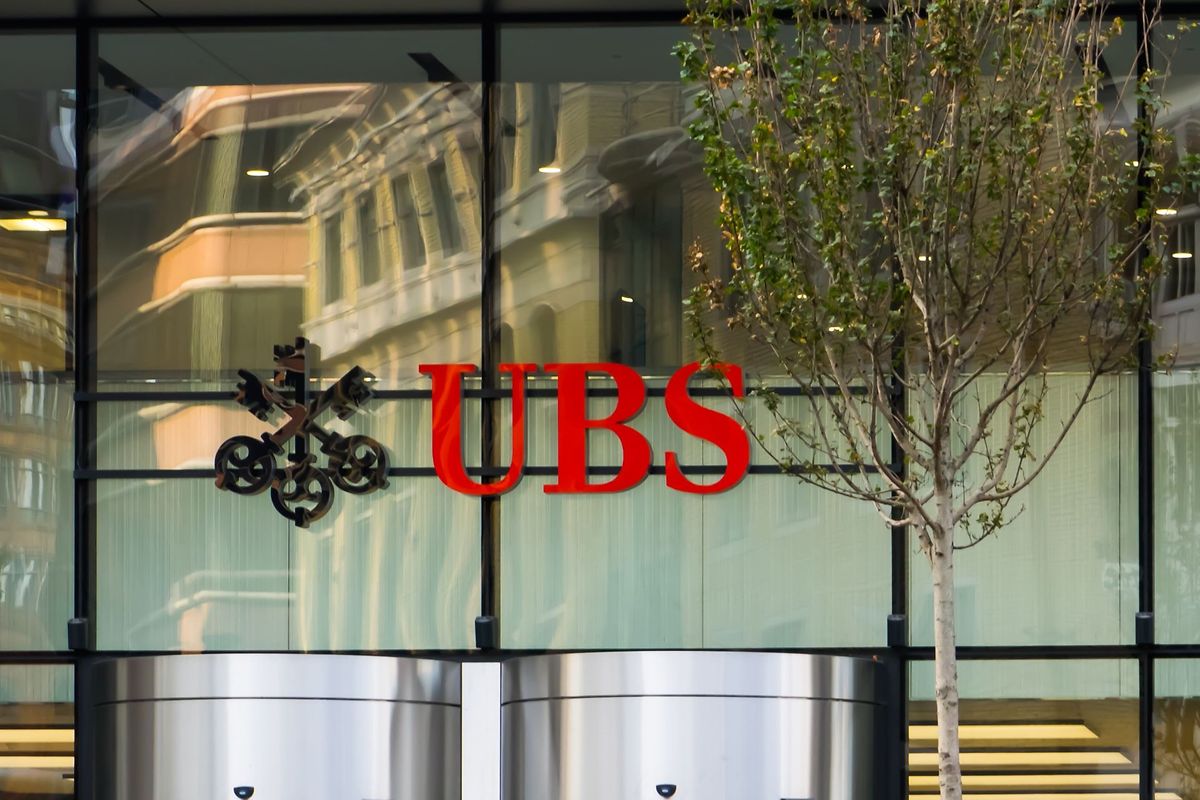 UBS offices in London. (Shutterstock)
An ex-UBS Group AG trader banned from the finance industry over allegations that he manipulated Libor rates told a London court that his actions were "mandated" and "sanctioned" by the bank.
Arif Hussein, a former head of UBS's sterling rates desk, is challenging a decision by the Financial Conduct Authority (FCA) to ban him at a London court hearing Tuesday.
His lawyer said in court documents that his actions were "not only permissible but mandated, sanctioned by the words and conduct of his senior managers."
"Hussein, a very junior trader, has been penalised by the FCA when other, more senior bankers, with an involvement and responsibility for setting up the structures and regime which Mr. Hussein was mandated to follow, have been allowed to walk away," his lawyer, Sara George, said in a statement. "Hussein's actions, from which he derived no personal benefit at all, were simply routine, in accordance with his employer's policies and procedures."
The FCA has handed out hundreds of millions of pounds in fines – including a £160 million-pound (€180.5 million) penalty for UBS – over the manipulation of the London interbank offered rate, a key benchmark tied to the value of many financial products.
Traders caught up in the scandal have tried, with varying degrees of success, to use their inexperience as a defence in proceedings in criminal and civil courts as well as employment tribunals.
Twenty-one times
The FCA said in its own court papers that Hussein "knowingly participated in conduct intended to improperly influence" UBS's Libor submissions. Hussein tried to influence interest-rate benchmark submissions 21 times between January and March 2009 to benefit his trading positions, according to the agency.
Regulators said that the case against Hussein is "even stronger" now than it was when the agency first decided to ban him in 2016. FCA lawyer Benjamin Strong said that Hussein's argument had changed since he first defended his actions.
The regulator sayid Hussein originally said he knew it'd be wrong for a bank to take its trading positions into account in Libor submissions and that the online chats in which he was accused of doing so were in fact requests for internal hedging transactions.
Online chats
George said that Hussein had "no reason to believe" that his managers were doing "something that could be impugned" and that online chats in which traders discussed their preferences for Libor rates showed requests for rate changes were "happening openly and transparently."
There's "no subterfuge, no hint that any of the individuals thought there was anything wrong with this at all," she said.
Hussein told the court that at UBS, "it was part of the process that the net swap position of the bank would be taken into account when making a Libor submission," alongside other factors.
Hussein's court papers say that a policy outlined in a UBS compliance paper dated February 16, 2009, "specifically directed submitters to seek detailed information from the derivatives desks" before arriving at their Libor submission.
That compliance paper said those responsible for submitting Libor rates collected information from a range of sources including "broker colour on where the rates are, or information from the derivatives desk on current market sentiment."
UBS declined to comment on the case.
Global fines related to Libor, a benchmark interest rate used in trillions of dollars of derivatives and loans, have reached about $9 billion (€7.5 billion) and more than 20 traders have been charged.
(€1=£0.89, $1.20)