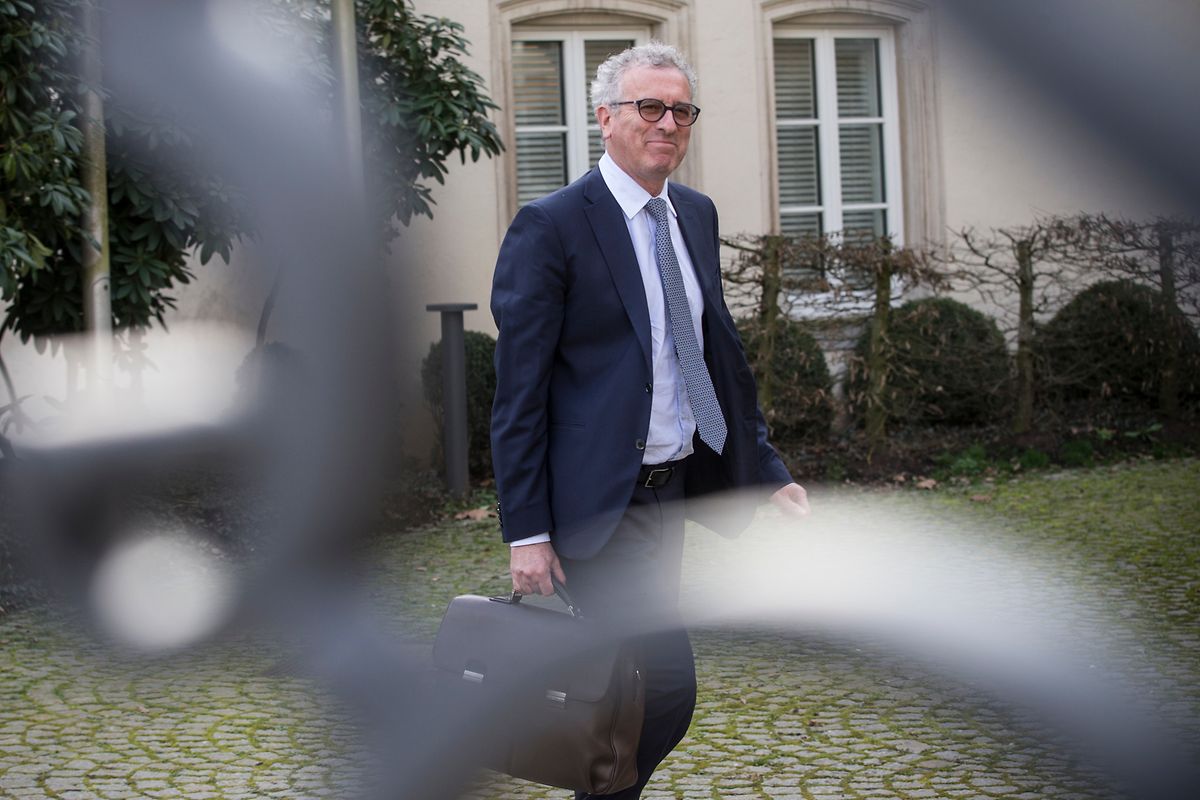 Finance minister Pierre Gramegna Photo: Guy Wolff
The government presented a raft of measures worth €8.8 billion on Wednesday to shore up Luxembourg businesses during the coronavirus pandemic that has seen economic activity come largely to a standstill.
The government ordered all non-essential businesses to close on 16 March in an effort to slow down the spread of the epidemic, leaving thousands of businesses at a loss on how to pay wages or rent.
The state will spend around €1 billion over the coming two months to cover wages of employees having to work reduced hours or none at all.
Parliament next week is expected to pass a law that will allow the government to issue repayable loans of up to €500,000 to companies. This scheme comes with an overall budget to €300 million.
Another €400 million will be spent to pay wages for parents who have to take leave to look after their children while schools and creches are shut.
The government has earmarked a further €50 million for small businesses with fewer than nine employees who had to close because of the crisis, with the companies eligible for €5,000 in direct tax-free aid.
In total, this results in €1.75 billion in spending by the government.
On top of that, the state will lose out on €4.55 billion in taxes and social contributions in the medium-term. Companies can apply to be exempt from payment for the first two quarters of the year.
This delay is a burden the state has to bear for the duration of the crisis, Finance Minister Pierre Gramegna said on Wednesday, even though these contributions must ultimately be paid.
Finally, the government plans to cover €2.5 billion in loan guarantees for companies, agreeing with banks that it will take on 85% of the risk.
In addition to this €8.8 billion package, the state's investment bank, the SNCI will provide up to €600 million in loans to struggling companies.
The government has filed a request with parliament to issue a government bond worth €3 billion to help fill state coffers and bridge the gap in public finances resulting from the crisis measures.
---
Get the Luxembourg Times delivered to your inbox twice a day. Sign up for your free newsletters here.