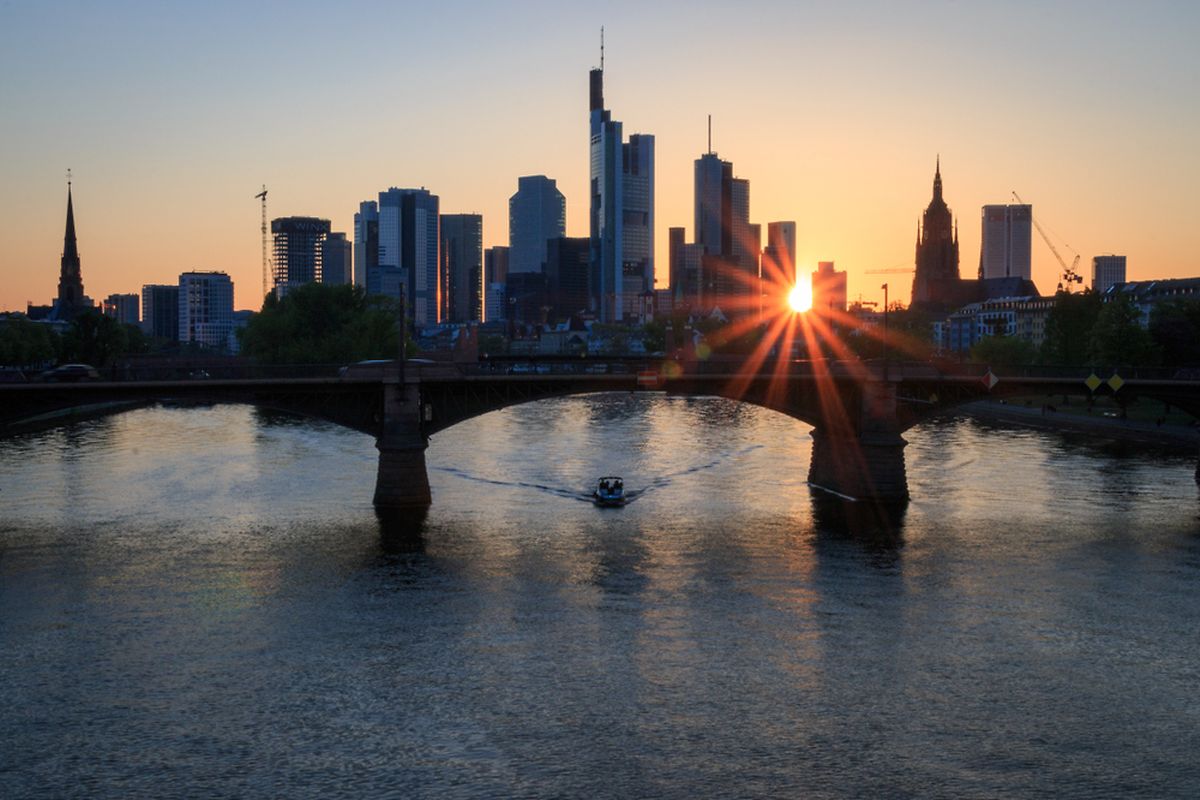 The sun set on the Frankfurt skyline Photo: Shutterstock
The market has been calling for some time on Europe's banks to seek their fortunes away from Wall Street.
After lenders' first profit indications for the start of 2018, buyers rewarded Credit Suisse for doing just that, while punishing Barclays and UBS, in part because their results owed too much to the volatile world of trading stock and bonds.
Credit Suisse attracted new assets to its wealth management division at the fastest pace in seven years, showing chief executive officer (CEO) Tidjane Thiam's pivot to wealth management is working.
At 694 million Swiss francs (€579 million), net income was boosted by gains in the international unit that caters to rich clients.
Cross-town rival UBS, which had completed that shift years ago, was one of the worst-performing European bank stocks last week – despite a stellar performance in investment banking – because the key wealth management unit disappointed.
The division, which oversees $2.3 trillion (€1.9 trillion) and accounts for more than half of UBS's pretax profits, posted first-quarter earnings that missed analyst estimates.
Staley's triumph
While the Swiss transition to wealth management is in full swing, Barclays still sees itself as a Wall Street firm, and the first-quarter results showed CEO Jes Staley may indeed have a case.
Revenue at Barclays's equities-trading unit surged 28% to £590 million (€670 million) in a quarter when volatility in markets climbed to levels not seen in three years.
When translated into dollars, the performance exceeded the 32% total gain reported by the five biggest US banks, the firm said.
Staley, an American, has repeatedly defended the investment bank against calls to cut it, and he may still encounter resistance. The bank's directors plan to review progress of his strategy in November. And he must reckon with Edward Bramson, the activist investor whose Sherborne Investors bought more than 5% of Barclays in March and who is keen to push for change.
But Staley's challenges are nothing compared with Deutsche Bank, which last week abandoned its decades-long ambition to be a top global securities firm.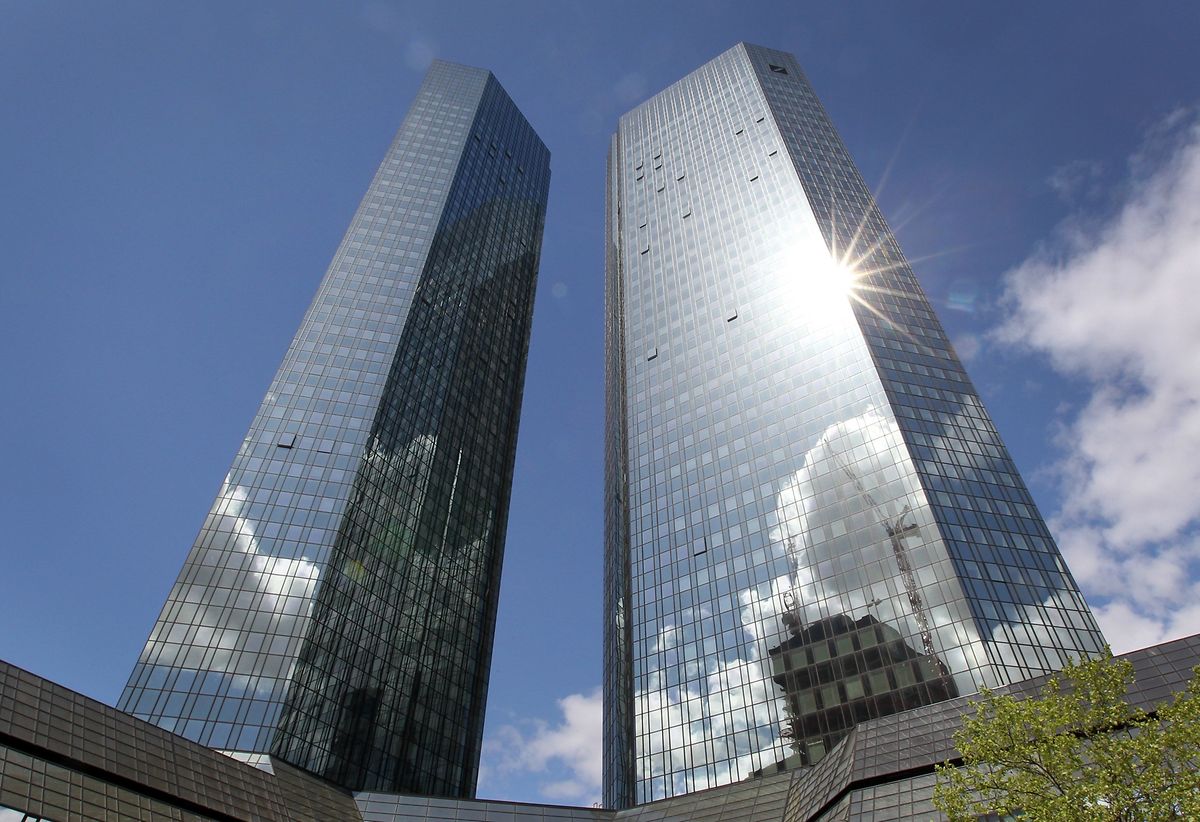 The towers of Germany's Deutsche Bank in Frankfurt Photo: AFP
After ousting CEO John Cryan and replacing him with Christian Sewing in a chaotic management shakeup, the lender announced its fourth turnaround effort in three years. The goal: to focus more on its European clients and reduce capital-intensive and loss-making activities mainly in the US.
Sewing's struggles
The announcement, while short on details, distracted from and all-round disappointing quarter for earnings. Among the low lights was a 17% drop in trading revenue from a year earlier, compared with an increase at US rivals, and a $46 million loss on a botched block trade in the stock of a US pipeline company.
Unlike the Swiss, Germany's largest lender doesn't have a large wealth management business to fall back on if the investment bank isn't doing well.
The other big lesson from the barrage of initial earnings is more a reminder of an old truth: banking is a cyclical business. A mature economic recovery is fuelling demand from borrowers while low interest rates keep bad loans in check.
Such tailwinds helped Spanish banks such as Banco Bilbao Vizcaya Argentaria, which have concentrated on traditional private and commercial lending, to blow past forecasts in the first quarter.
Banco Santander also benefited, with profit in its home market surging 26%. But Spain's largest lender still ended up a loser in this earnings cycle as the euro's strength eroded income in Latin American markets and profit at its UK unit fell 23%.
UK woes
The UK economy is the worst-performing of Europe's big economies right now. The Office for National Statistics said Friday that gross domestic product growth slowed to 0.1% in the first quarter, the weakest in more than five years.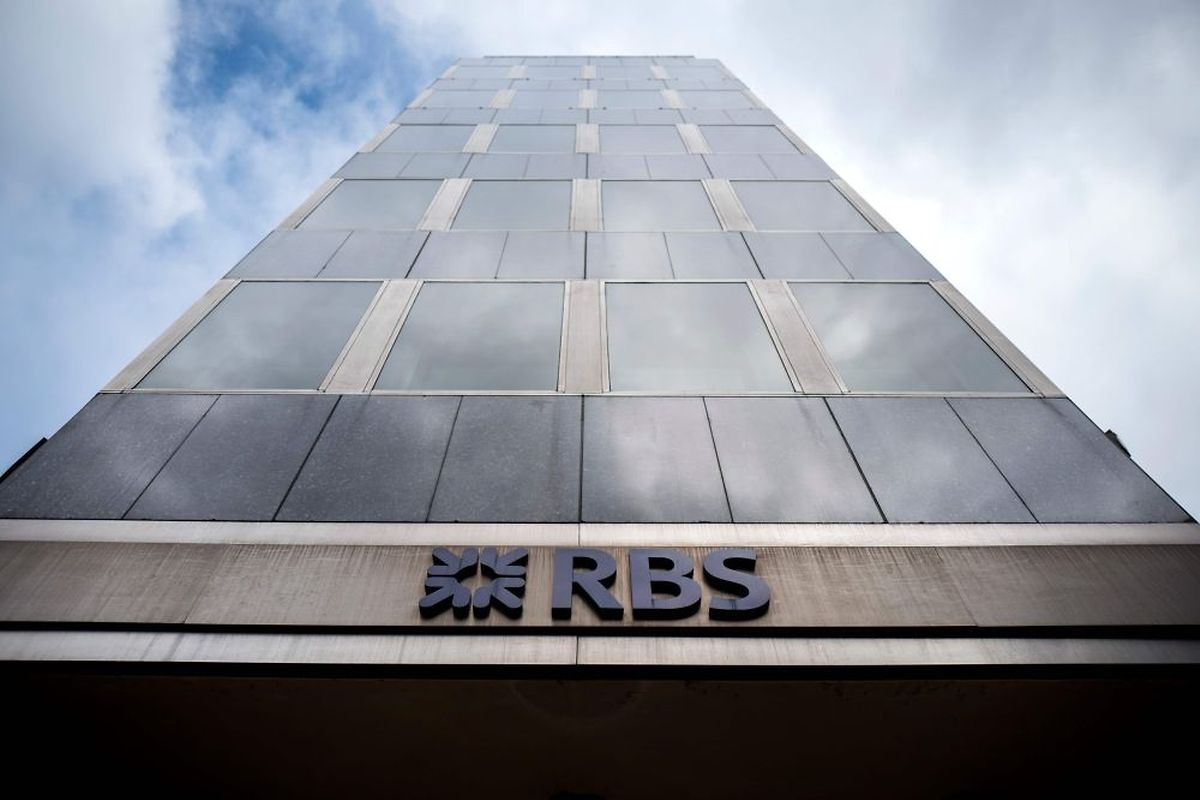 RBS offices in London Photo: AFP
That's also holding back Royal Bank of Scotland Group, whose stock fell on Friday even as a rare quarter without misconduct charges fuelled better-than-expected earnings. Analysts instead focused on a decline in loans from the previous quarter, sending the shares down 1.5%. RBS's outlook is also still clouded by a delayed settlement with the US over its role in selling into toxic mortgage bonds before the financial crisis.
This week, investors will learn about French banks' attempts to maintain and grow trading market shares, with BNP Paribas and Societe Generale both scheduled to report on Friday. Europe's largest bank, HSBC, also reports then.
Investors will be keen to learn more about the new CEO's vision for the lender; over coming months, John Flint is expected to reveal a new strategic plan that may see the global lender shrink its perimeter.
£1 = €1.14
$1 = €0.83
CHF1 = €0.84