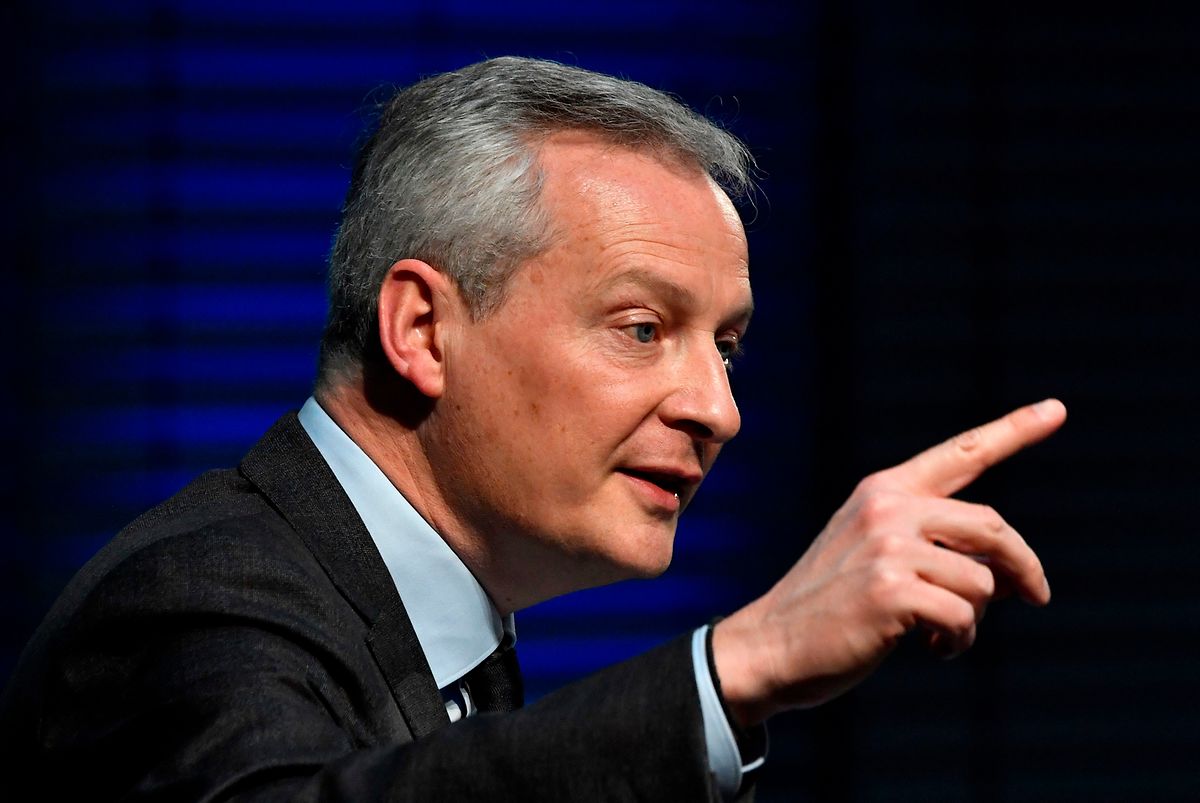 French Minister of the economy and finance Bruno Le Maire Photo: AFP
The European and global economic environment has become more threatening for France in recent months, with the recession in Italy a particularly serious concern, the French finance minister said.
Risks are building up, from the threat of fresh US trade tariffs to an uncertain Brexit, an abrupt slowdown in Germany and domestic difficulties with the Yellow Vests protests.
The recession in Italy has set off alarm bells in Paris as the two countries' economies are deeply intertwined, with shared companies in multiple sectors and annual trade flows of around $90 billion (€79 billion).
"Don't underestimate the impact of the Italian recession," Le Maire said in an interview with Bloomberg News. "We talk a lot about Brexit, but we don't talk much about an Italian recession that will have a significant impact on growth in Europe and can impact France because it's one of our most important trading partners."
Le Maire's comments on Wednesday add to warnings about the French economy, which showed relative resilience at the end of last year even amid the impact of violent protests. It recorded 0.3% growth in the fourth quarter, compared with stagnation in Germany and a second straight contraction in Italy.
The broad weakness of the European economy is already pushing the European Central Bank to rethink its planned exit from stimulus and consider new long-term loans for banks. The central bank's chief economist, Peter Praet, said Wednesday that the economy is close to a "vicious circle".
Le Maire said he'll meet with his Italian counterpart Giovanni Tria in Paris next week where the two will discuss the economic situation. Tensions have run high between the countries in recent weeks amid sniping between President Emmanuel Macron and leaders of Italy's coalition parties culminating in France temporarily withdrawing its ambassador to Rome.
"It's always better to have dialog and discussion rather than confront each other," Le Maire said. "We are all united whether we like it or not."
Le Maire was more positive about the capacity of Germany to deal with its economic problems and welcomed what he called an "animated" debate about public investment.
"I'm following this debate very closely, and things are moving," he said.
France already announced €10 billion of extra stimulus in an attempt to appease Yellow Vest protesters. If France needed to respond to a deeper downturn, it would rely on supply-side reforms that Macron has championed, Le Maire said.
---
Get the Luxembourg Times delivered to your inbox twice a day. Sign up for your free newsletters here.