Most of the more than 200 workers at Liberty Steel's Dudelange plant already are receiving unemployment compensation, victims of a crisis threatening to tear apart the factory's British owner, union officials said on Monday.
Of the plant's roughly 220 employees, including office staff, "I can say three-quarters of those fine people are currently on short-time work", Stefano Araujo, head of the OGB-L union's steel division, said in an interview.
"The plant operates with between 25% and maximum 50% of the workforce", Robert Fornieri, the LCGB union's deputy general secretary, said in an email.
Luxembourg's furlough rules allow companies to apply for support from the government, which will pay most of the salaries so that staff can remain employed while not working for a certain period of time.
Liberty Steel is part of a metals and mining conglomerate called GFG Alliance owned by industrialist Sanjeev Gupta. He and company advisors have been struggling to acquire new financing since March when its main lender, Greensill Capital, collapsed into administration in the UK.

On Friday, Britain's Serious Fraud Office announced it launched an investigation into GFG Alliance over suspected fraud and money laundering, adding further jeopardy to the jobs of the more than 30,000 steel and other workers employed worldwide. GFG denied wrongdoing and pledged to cooperate with the SFO.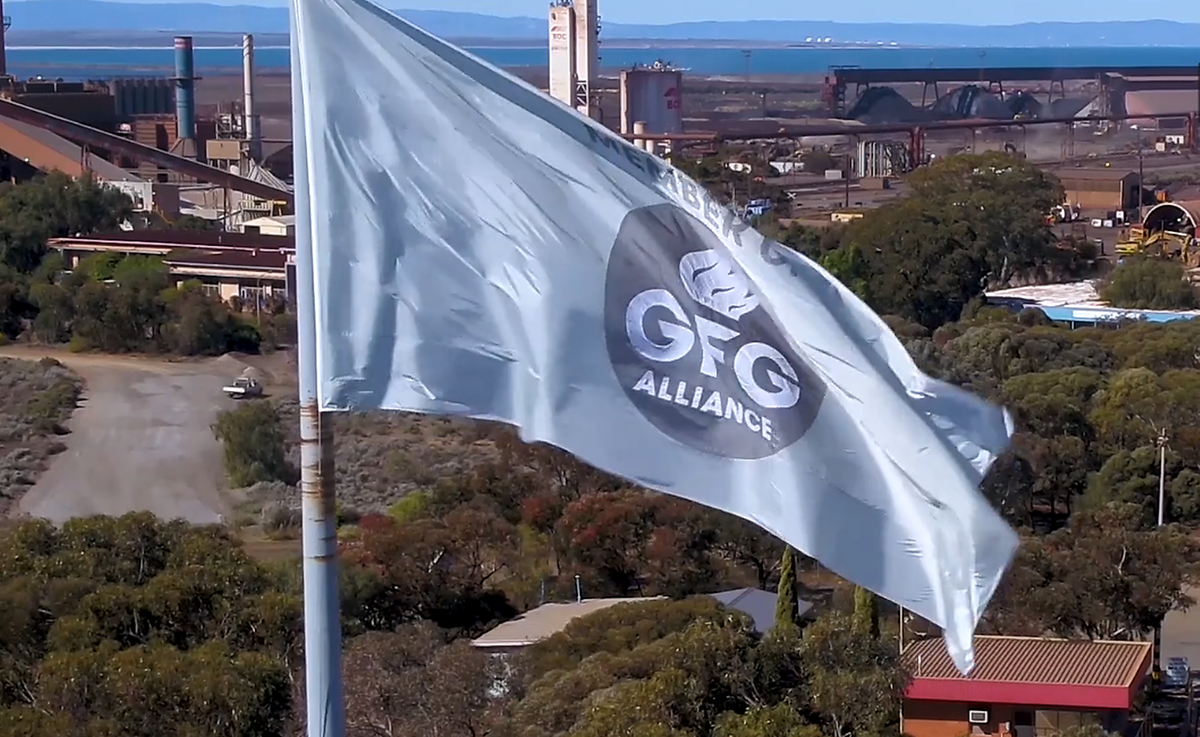 Vom Jäger zum Gejagten: findet die GFG Alliance mit Liberty Steel nicht bald neue Investoren, droht der Zusammenbruch.
Foto: GFG Alliance
Liberty Steel confirmed on Monday that it has taken legal steps to protect its operations at two plants in Liège, Belgium, which are paired with the Dudelange operation.

The company recently won approval from a Liège business court for a judicial reorganization procedure for the two Belgian plants, Liberty Steel spokesman Patrick Toyne-Sewell said in a statement.
The company's move, filed almost three weeks ago, "is to temporarily protect the company from its creditors, while ensuring the best possible ongoing relationships with them, and ensure the continuity of the company", Toyne-Sewell said, adding that the moratorium from creditor actions lasts to the end of July.
Luxembourg plant unprotected
The Dudelange plant is not similarly protected from creditor claims and the company has not sought court intervention, Toyne-Sewell said.
That's because Luxembourg's laws do not include an option for a company to be temporarily protected from creditors who might want to force it into bankruptcy and collect from the remains, Araujo said.

"In Belgium, in the UK, in France, they have those systems. But here in Luxembourg, it's binary," Araujo said. "It doesn't give companies the opportunity to restructure and to find solutions in the short term. … If you don't inject money in the company, it's over."
Three of the group's smaller aluminium manufacturing plants in France have sought protection from creditors. Spokespersons at the Economy Ministry did not respond to requests for comment on Monday. Economy Minister Franz Fayot has been in talks with GFG, he told parliament earlier this month.
Fayot and Labour Minister Dan Kersch raised the possibility in March of the government providing guarantees for bank financing that keep the Dudelange plant operating, labour unions said then.
Payments pressure
Dudelange's money troubles when Greensill toppled worsened because ArcelorMittal, the former owner of the site, demanded up-front payments for hot-rolled coil, a key input. This has had the effect of depressing employment and production on cash-starved Dudelange, Araujo said.
"Without money, no material, Dudelange cannot produce", he said.
Reports in steel industry trade publications said ArcelorMittal's pre-payment demand started last year, before Greensill collapsed.

The Luxembourg-based steel giant sold the Dudelange mill to Liberty Steel in 2019 as part of an EU competition order to prevent excess concentration in European manufacturing.
ArcelorMittal did not comment on the payments issue on Monday. "As our commercial contracts are confidential, we actually do not comment on any commercial aspect", company spokesman Pascal Moisy said in an email.

The Dudelange plant was already facing job cuts last year as the steel industry struggled during pandemic lockdowns and GFG Alliance slashed spending by 30%. Since then, prices for some steel products have soared to record highs as production and construction resumed.
The Dudelange site employed 230 at the start of 2020, state statistics agency Statec reported last year.
Liberty Steel also has never described any upgrades at the Luxembourg plant after announcing in February 2020 that it planned to spend €100 million on the combined Dudelange-Liege complex.
---
The Luxembourg Times has a new mobile app, download here! Get the Luxembourg Times delivered to your inbox twice a day. Sign up for your free newsletters here.
---