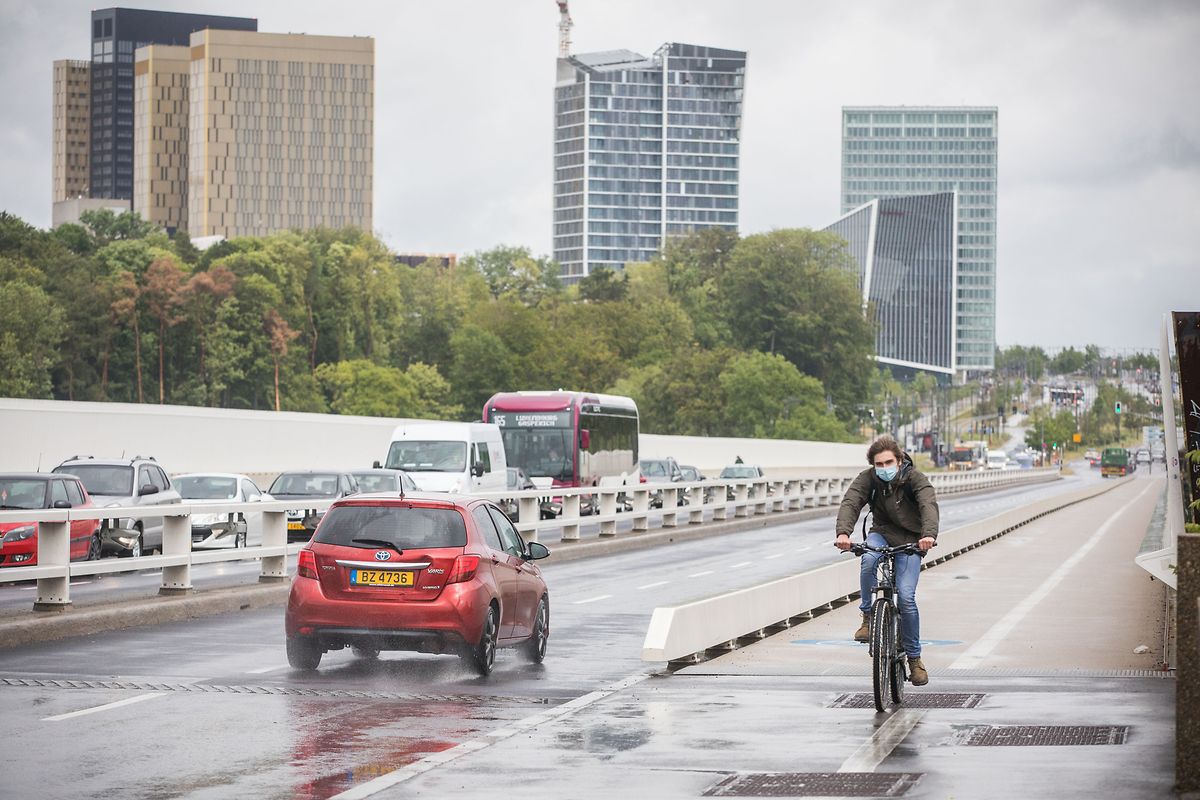 Luxembourg's red bridge, linking Luxembourg City to Kirchberg financial district Photo: Lex Kleren
The government has paid nearly €800 million in temporary unemployment benefits since the coronavirus crisis began, economy minister Franz Fayot and minister for small and medium sized enterprises Lex Delles said on Thursday.
Since the start of the crisis, around 14,537 companies have received the chômage partiel – which sees the government pay 80% of an employee's salary to help businesses deal with the economic fallout from the pandemic, for a total of €795.6 million.
"We have never paid so much financial aid as [we have] at this time of crisis," said Delles, who presented the interim results with Fayot to a number of parliamentary committees.
The government has also paid €82.4 million to small and medium sized businesses, as well as to self-employed people, as part of a package of measures introduced in March to help companies weather the financial burden of the Covid-19 pandemic.
These measures include letting firms file their taxes later in the year instead of upfront and making small companies eligible for €5,000 in direct tax-free aid.
The ministry of economy also accepted 820 requests for a repayable advance of up to €500,000 for companies, for a total of €43.7 million.
Since the start of the crisis, nearly 20,000 requests for aid from the ministry of the economy, and 42,400 requests to benefit from partial unemployment have been made online.
---
Get the Luxembourg Times delivered to your inbox twice a day. Sign up for your free newsletters here.