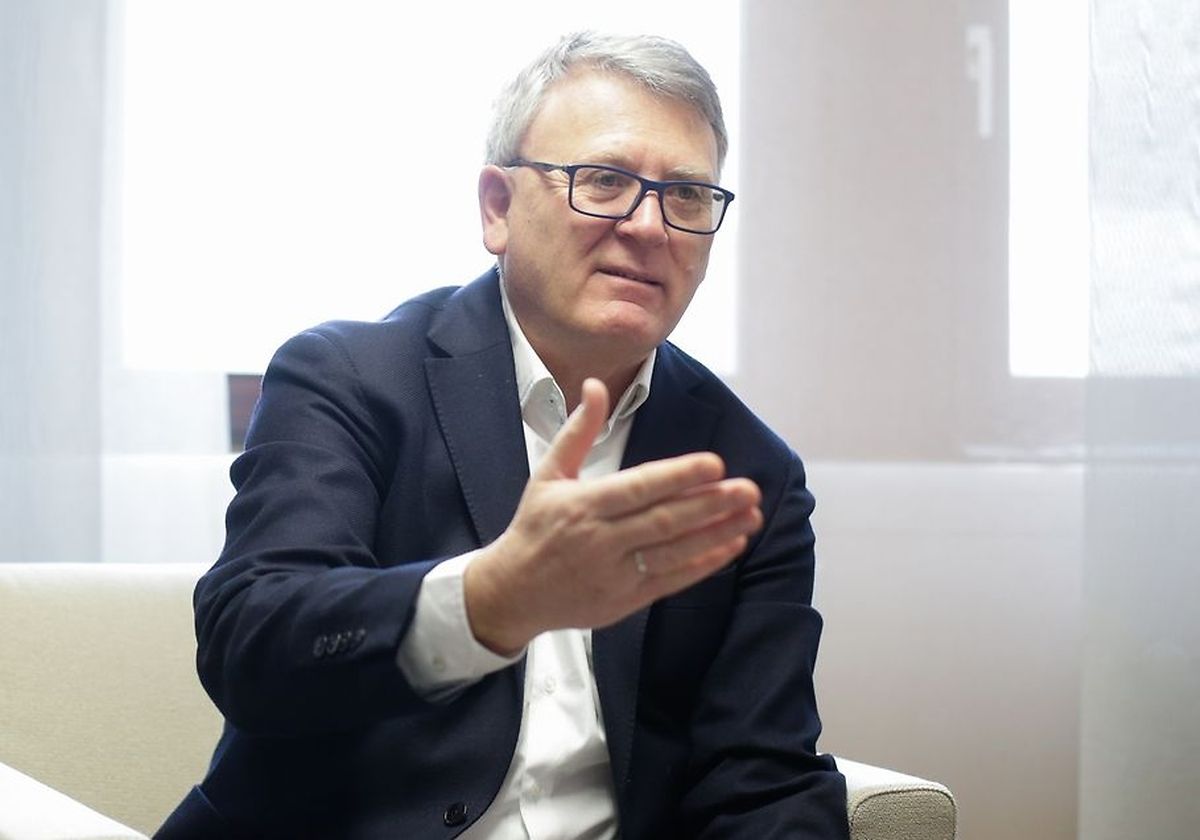 Employment minister Nicolas Schmit (photo: Chris Karaba)
The European Commission wants European Union (EU) countries to start paying for their cross-border workers' unemployment benefits.
As it stands now, the country where a so-called 'frontalier' works refunds the worker's country of origin three months of unemployment benefits.
But a move away from that system would get very expensive for Luxembourg, which employs around 190,000 cross-border workers.
Brussels now wants unemployment benefits to be paid where the worker has been employed for the previous 12 months.
The current system of benefit reimbursements would be abolished.
In a question put to Luxembourg's parliament, Gast Gibéryen, Member of Parliament for the Alternative Democratic Reform Party, asked Labour minister Nicolas Schmit about the state of play on negotiations over the new EU regulation.
He also requested information about Luxembourg's position on the matter, how likely it was that the current system would remain in place and what consequences would arise if the Grand Duchy were forced to pay unemployment for cross-border workers.
The employment minister said negotiations on the EU's proposal began in January and that Luxembourg could not support the Commission's proposal, as the country paying the unemployment benefit needed to be able to perform the necessary checks on job seekers to make sure they met their obligations.
Those obligations include being able to prove one is actively looking for employment, attends meetings with the unemployment office and takes part in training proposed by the office.
Schmit writes in his response to the parliamentary question that the proposed changes would mean cross-border workers would have to be looking for a new job in Luxembourg if they wanted to keep receiving unemployment benefits.
He said the Grand Duchy had raised these issues with the Commission repeatedly and that it was in favour of improving the system in place.
Germany, the Netherlands, Austria, Denmark and Malta, he noted, hold the same position on the issue.
He said it was highly probable the current system would remain in place, considering the opposition of several member states to increasing the number of months a country would have to reimburse the country of residence.
Unknown repercussions
Schmit conceded that the ultimate consequences of the Commission's law were unknown, but he said that the 'solidarity tax' would not be increased, and that unemployment funds would not decrease as a result.
An eventual change, however, would mean the Luxembourg unemployment office would need to hire several people to maintain levels of service, he said.
He also highlighted the importance, in the event of a law change, of improving cooperation among unemployment offices throughout the EU to prevent benefit fraud.