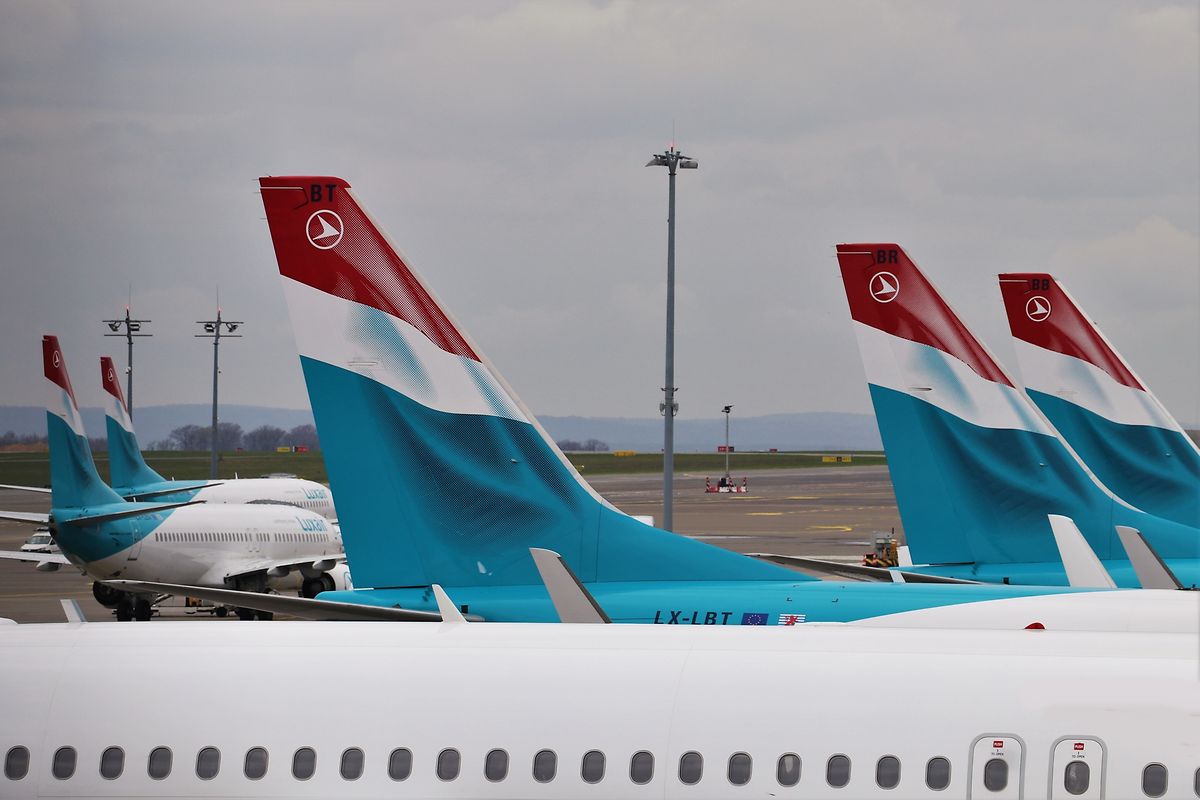 Luxembourg's flagship airline has cut its scheduled flights by about 80% due to the Covid-19 outbreak and could ground its jets entirely as would-be travellers stay home and airport conditions become more constrained, a Luxair Group spokesman said Wednesday.
Luxair said earlier this week it was suspending flights to Italy, Spain and a long list of other European destinations into April and even May. But there will likely be more cancellations as the world's airlines face a sudden freeze of air travel, Luxair spokesman Joe Schroeder said in a telephone interview.
Not only is air travel slowing to a minimum, it's foreseeable that it becomes harder to staff critical job functions needed for safe operations, for example "when you do not have an air traffic controller, when you do not have a safety agent or someone who does your maintenance of your flight," he said.
"And then you have all the frontiers closing one after another. All the nations are isolating. They are recommending not to travel anymore," Schroeder said. "It's just collapsing."
Lufthansa, American Airlines and Singapore Airlines were just some of the world's other airlines to this week announce sharp cutbacks in operations. Austrian Airlines said it is ending all commercial operations for a month beginning Wednesday night, and Brussels Airlines it would do the same later this week. Italy began moves to again nationalise Alitalia.
The International Air Transport Association, which represents nearly 300 airlines worldwide, said the globe's airline industry needs government loans and bailout of as much as $200 billion (€183 billion) to survive the coronavirus crisis.
Luxembourg's government this week urged residents who had travelled abroad to urgently plan their return as a growing number of countries restricted traffic.
"In such circumstances, returning or being repatriated would not be possible in the short term," the Foreign Affairs Ministry said.
While the increasing scarcity of seats is pushing up prices, Schroeder said Luxair is flying what he called "repatriation flights" to help travellers return to Luxembourg.
"We are not doing this for making money," Schroeder said. "Everybody's closing down. You do not know what tomorrow brings."
---
Get the Luxembourg Times delivered to your inbox twice a day. Sign up for your free newsletters here.