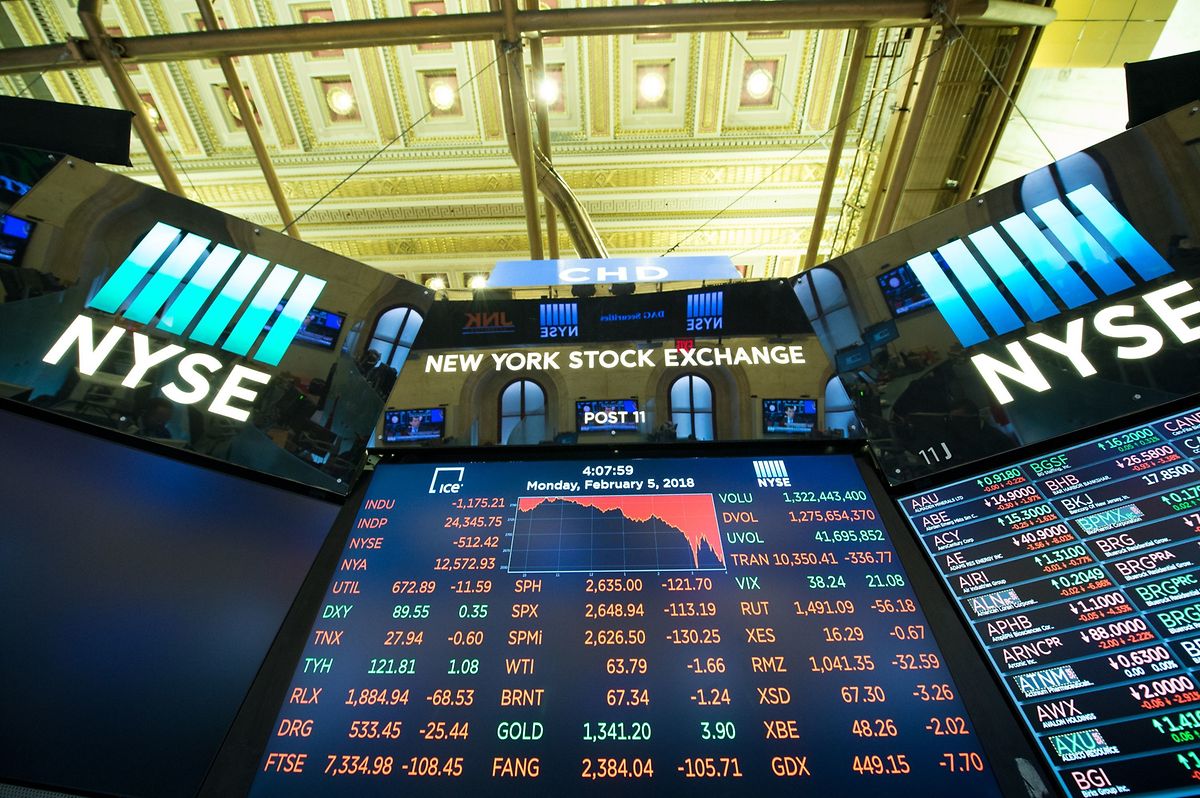 Wall Street stocks endured a brutal session Monday, with the Dow seeing one of its steepest ever one-day point drops (AFP)
European stocks headed for their worst drop since the aftermath of the Brexit referendum as traders in the region caught up with an overnight selloff in the US and Asia.
The Stoxx Europe 600 Index fell 2.6% as of 8:16 am in London, with all industry groups firmly in the red.
After a strong start to 2018, most European stock benchmarks have wiped out gains for the year in a rout that is extending into a seventh day for the broader regional benchmark.
Sentiment has been hurt by worries over rising government bond yields and the outlook for the trajectory of interest rates.
"There is a sense out there that this is, in a way, a release of some of the pent-up low volatility we've seen over the past year," said Ben Kumar, an investment manager at Seven Investment Management in London, which oversees about £12 billion (€13.5 billion).
"We have been sitting on quite a large cash pile for some time and at some point, we will look to invest that. There may be a bit more pain to come before we start seeing a real dip to buy."
Cyclicals including automakers, technology and basic resources were among the worst sector performers.
Still, data on Monday showed economic momentum in the euro-area climbed to the fastest pace in almost 12 years, and German factory orders surged in the last month of 2017.
That's leading some fund managers and traders to bet that equities are experiencing an overdue pullback rather than a deeper correction.
"Market tops have probably been set for a pretty long time now on many equity indexes," Stephane Barbier de la Serre, a strategist at Makor Capital Markets, said by phone.