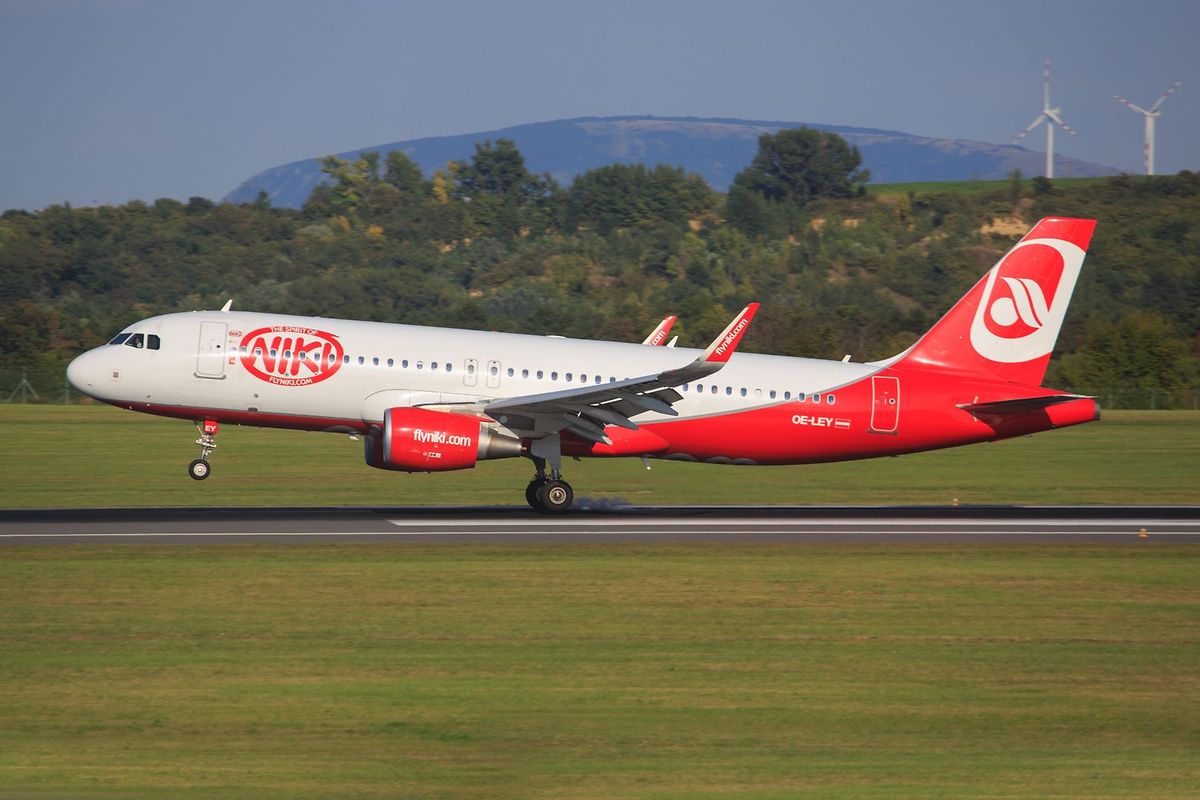 (Shutterstock)
Deutsche Lufthansa dropped its plan to buy Austrian airline Niki from insolvent parent Air Berlin after European Union competition regulators opposed the deal, leaving the leisure carrier at risk of folding and stranding thousands of travelers ahead of the Christmas travel rush.
Niki was Air Berlin's most valuable asset, and finding a new owner for it was key to administrators' plans to keep it flying, alongside regional airline LGW, even after the parent company's collapse.
The German government was also relying on a Lufthansa purchase to help repay a 150 million-euro loan it had advanced to keep Air Berlin from being grounded in August. It stopped flying in October.
However, EU antitrust officials were wary of granting Lufthansa too much market power and weren't willing to accept the remedy package the German airline had proposed. Lufthansa said it will now stop financing Niki, which it had been keeping afloat at a cost of about 10 million euros a week since August.
The German government said it regrets the EU's stance and will do everything it can to limit the damage to taxpayers.
"Insolvency and grounding of Niki are now the result," government spokesman Steffen Seibert said in an emailed statement.
"This will hit employees especially hard."
Holiday Travel
The European Commission called the current uncertainty for Niki employees and passengers "regrettable," and said it resulted from Air Berlin's insolvency, as well as Lufthansa's decision to drop the Austrian carrier from its proposed deal.
"It was clear from the start that Lufthansa and Air Berlin overlap on a very significant number of routes," the commission said.
Niki has almost 1,000 employees, and grounding the airline will result in tens of thousands of travelers being stranded, with hundreds of thousands of tickets becoming voided, Air Berlin said Tuesday.
A halt to Niki's services would add to Christmas-season air-travel disruptions across Europe, after UK leisure carrier Monarch Airlines folded in October.
Ryanair has cut back on flights because of a scheduling issue that led to a shortage of available pilots, and it's facing strikes of flight-deck crews fighting for union representation at several of its bases.
The Austrian government said it will make sure that Niki passengers stranded abroad will be brought home, for instance by chartering planes from other airlines, a spokesman for acting transport minister Joerg Leichtfried said by telephone.
Smaller Budget
Lufthansa was seeking to acquire 81 Air Berlin aircraft, including about 20 planes at Niki, as part of the smaller German carrier's liquidation.
Spokesman Martin Leutke said it isn't yet clear how a planned investment budget of about 1 billion euros will change, but it won't be the same, and Lufthansa is planning to move forward without the Niki aircraft.
Lufthansa was ready to transfer some of Niki's landing rights to leisure-travel operators Thomas Cook Group Plc and TUI AG to satisfy EU regulators, people familiar with the plans said on Tuesday.
Air Berlin in 2004 first bought a stake in Niki, founded a year earlier by Formula One champion Niki Lauda, and in 2010 purchased the majority of the airline.
In the wake of the failed Niki pursuit, Lufthansa is offering to relinquish "numerous slots" to gain clearance for the purchase of Air Berlin turboprop operator LGW, officially known as Luftfahrtgesellschaft Walter.
Instead of buying Niki, Lufthansa will focus on expanding its Eurowings discount brand without acquisitions, the German airline said Wednesday in a statement.
The European Commission "has clearly indicated that an acquisition of Niki and its integration into the Eurowings group would currently not be approved," even with previous concessions on takeoff and landing times, Lufthansa said.
The carrier didn't specify terms for disposing of the slots, including any airlines that might obtain them.
Air Berlin said separately that it's still looking at alternatives for the unit. Lufthansa's purchase of LGW would generate 18 million euros to be applied to repaying the German government loan, Air Berlin also said.
The EU said it will continue to review Lufthansa's takeover of LGW.
It has a deadline of December 21 to approve the deal or open a longer investigation.