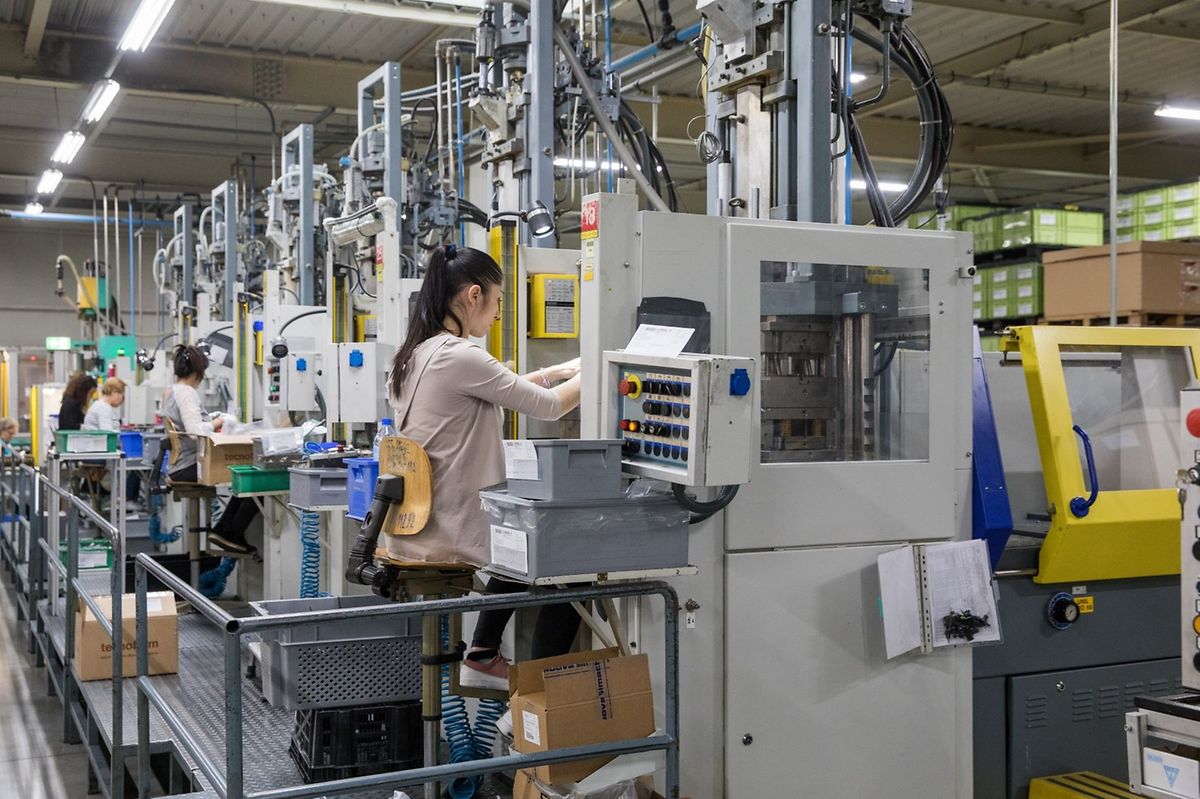 Workers at component manufacturer Cebi in Steinsel Photo: Lex Kleren
Luxembourg auto-parts manufacturers and their more than 9,000 workers are facing an uncertain future with car production in Europe at a near-standstill.
Tire manufacturer Goodyear last week closed its plants in five other European countries and Luxembourg, putting most of its nearly 3,500 employees in Colmar-Berg on short-time work. The component manufacturer Cebi in Steinsel also applied to the government for help paying the wages of employees forced to stay home.
While it's too early to measure how far manufacturing orders for auto parts have fallen in the past month, "the sector is definitely moving to zero at high speed," Luxembourg Auto Suppliers Association president Julian Proffitt said.
The group's member companies are responding to the new reality of sharply reduced auto production in Europe, said Proffitt, who is also managing director of Niederkerschen's Raval Europe, a specialist for tank ventilation valves. "This will undoubtedly result in many companies being forced to temporarily shut down their factories" and put their workers on partial unemployment.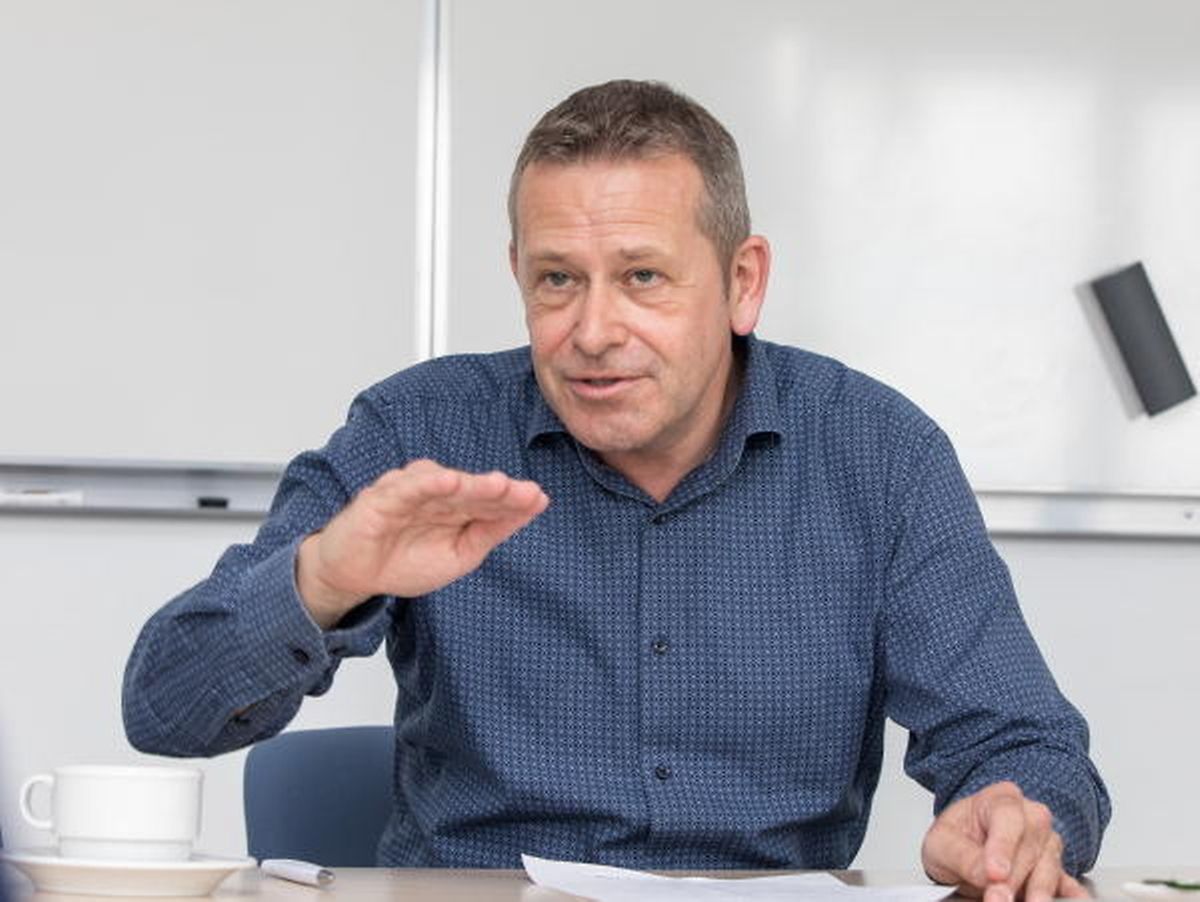 Julian Proffitt, Luxembourg Auto Suppliers Association president PHOTO: Guy Jallay
The Grevenmacher plant of Carlex – a producer of car glass for European manufacturers such as BMW, Mercedes and Bentley – is now down to fulfilling the last orders due for customers outside of Europe, plant manager Alain Roselaer said. Less than five percent of the regular workforce of around 600 people are working this week, he said.
Sensor manufacturer IEE is unlikely to close its factories in Bissen and Echternach completely because Asian customers are back in business after going through corona-related slowdowns earlier this year and car production will continue in Japan, South Korea and China, co-founder and president Michel Witte said.
But now air freight prices have skyrocketed due to the scarcity of capacity, making shipments tougher, he said. Though the company still has remaining orders to process, new business isn't coming in and so many of his approximately 600 employees will have to be sent on short-time work, Witte said.
Analysts for S&P Global Ratings predicted on Monday that global sales of cars and light trucks will decline by almost 15% this year due to the coronavirus pandemic and the resulting sharply lower economic growth. The scope of the damage for Luxembourg's parts companies depends on whether car factories reopen and start producing again next month, or whether they stay closed longer.
The priority now is to "slow the dramatic increase in Covid-19 cases so that our daily lives can return to some sort of normal," Proffitt said. "Without this, other measures will not be possible."
---
Get the Luxembourg Times delivered to your inbox twice a day. Sign up for your free newsletters here.