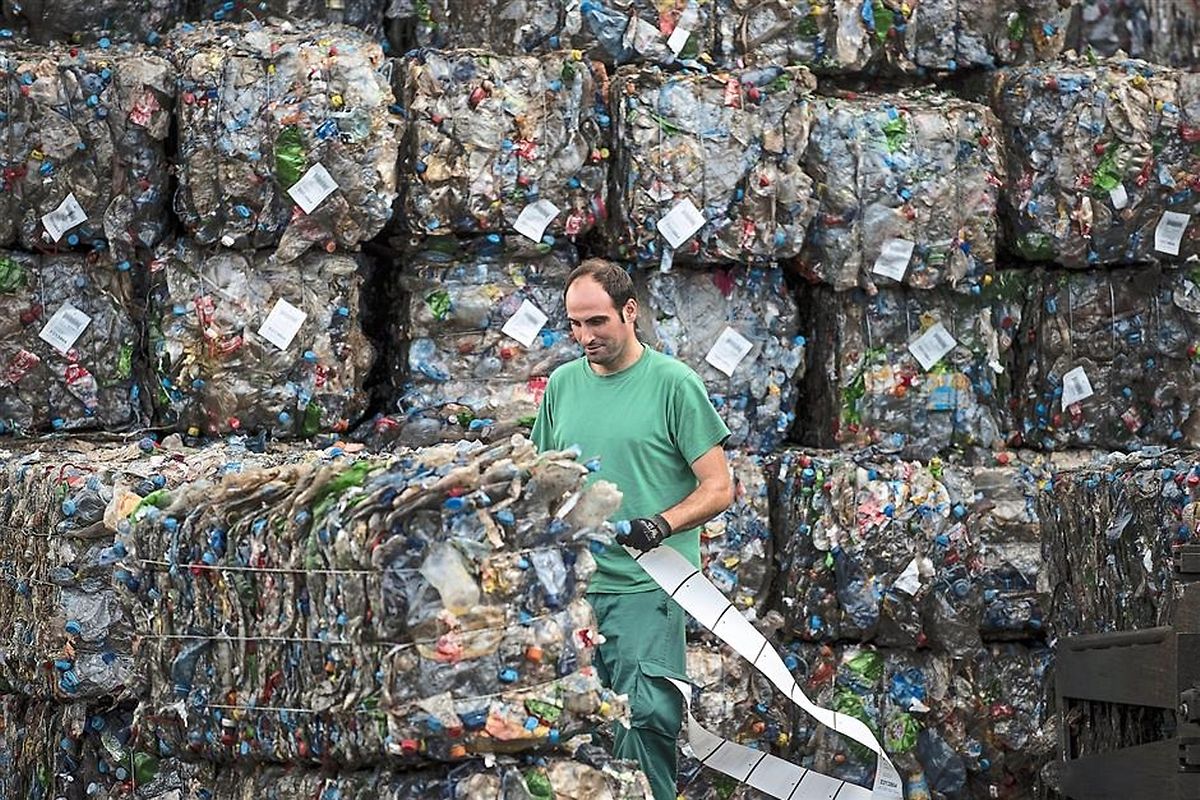 Stacks of plastic waste at a processing plant near Valencia, Spain (AFP)
"There's a risk" that these actions will "have direct impact on these companies," said Tobias Wagner, senior analyst at the rating agency in a phone interview. "If there's government-led actions around charges or taxes, that would impact potentially companies' profitability".
Packaging consumes about 40% of plastics worldwide and accounts for about 60% of the material that ends up as waste. Governments worldwide are concerned that plastics take decades or even centuries to degrade and that they've been working their way into the food chain as they seep into rivers and oceans. By 2050, there will be more plastic than fish in the oceans, according to the Ellen MacArthur Foundation.
Governments have made recent moves to try to cut use. The European Union announced a strategy last January for all plastic packaging in the bloc to be reused or recyclable by 2030. Currently, less than a third is recycled.
In Britain, Prime Minister Theresa May is seeking to eliminate "avoidable plastic waste" by 2042. The government in London recently banned micro-beads -- the tiny plastic particles in cosmetics that have been flowing through water treatment plants and into the sea.
The issue has garnered attention from one of the world's biggest oil companies. Earlier this year, BP cut its forecast for oil demand from petrochemicals by 2 million barrels a day, citing the risk that regulations tighten on plastic products and shopping bags. Packaging makes up about 3% of global oil use, according to the company's chief economist, Spencer Dale.
Policy makers so far have focused on single-use plastic products such as cutlery and straws. Moody's also sees packaging for the beauty and personal care industry to be susceptible, as they are often made of several types of material, rendering them more complex to recycle. Makers of packaging for the food and beverage industry may also have similar issues, Wagner said.
I don't think any company that we rate is unaffected by this trend

Tobias Wagner
Some companies could be affected include Faerch Plast of Denmark and Guala Closures in Italy make containers that hold food and beverages.
Moody's analysts plan to scrutinise how the trend impacts companies, though plastic risk hasn't prompted any change in credit ratings yet, Wagner said.
"If we see sustainability increasingly having an effect on growth rates and investment needs, I think that could become a greater focus," he said. "I don't think any company that we rate is unaffected by this trend".