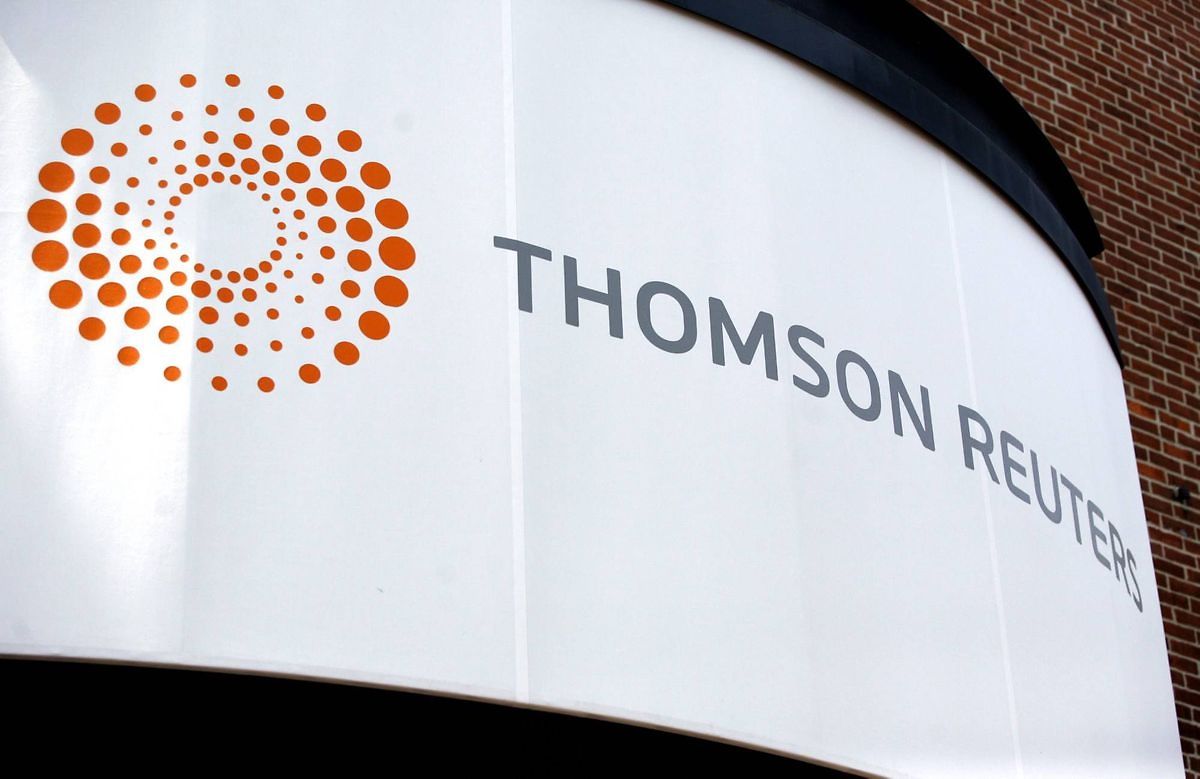 Thomson Reuters office in the US (AFP)
The unit provides a range of offerings to financial markets professionals, with €4.9 billion in annual sales, according to a statement from the Toronto, Canada-based company. Reuters reported Tuesday that the private equity firm is in talks to buy about 55% of the business for more than €14 billion. An Asia-based spokeswoman for Blackstone declined to comment.
"As part of any proposed partnership, Thomson Reuters would retain a significant interest in the F&R business and would retain full ownership of its legal, tax & accounting and Reuters News businesses," according to the statement.
In 2012, Thomson Reuters sold its healthcare unit, which provided data and analysis to hospitals, government agencies and employers, to Veritas Capital for €1.01 billion. In 2016, it offloaded its intellectual property and science division to Onex and Baring Private Equity Asia for €2.87 billion.
The New York-based company provides news, data and analytics to the financial industry, as well as law and accounting firms, corporations and governments.
PE deals
A €13.8 billion deal would represent more than half of Thomson Reuters's €25 billion market value. The division for sale makes up about half of the company's profit. Any transaction deal would add to the €85 billion of private-equity deals targeting the media and technology industries over the past 12 months, according to data compiled by Bloomberg.
The board of Thomson Reuters is expected to meet Tuesday to discuss the private equity firm's all-cash offer for the unit, which supplies news, data and analytics to banks and investment houses around the world, Reuters reported early Tuesday.
Thomson Reuters shares hit an all-time closing high of €38.86 in October, but they've declined 9.6% since then, dragged down after third-quarter revenue missed analysts' estimates. Chief executive officer James C. Smith attributed that shortfall to potential customers delaying decisions amid regulatory changes in the European Union's Markets in Financial Instruments Directive, or MiFID.