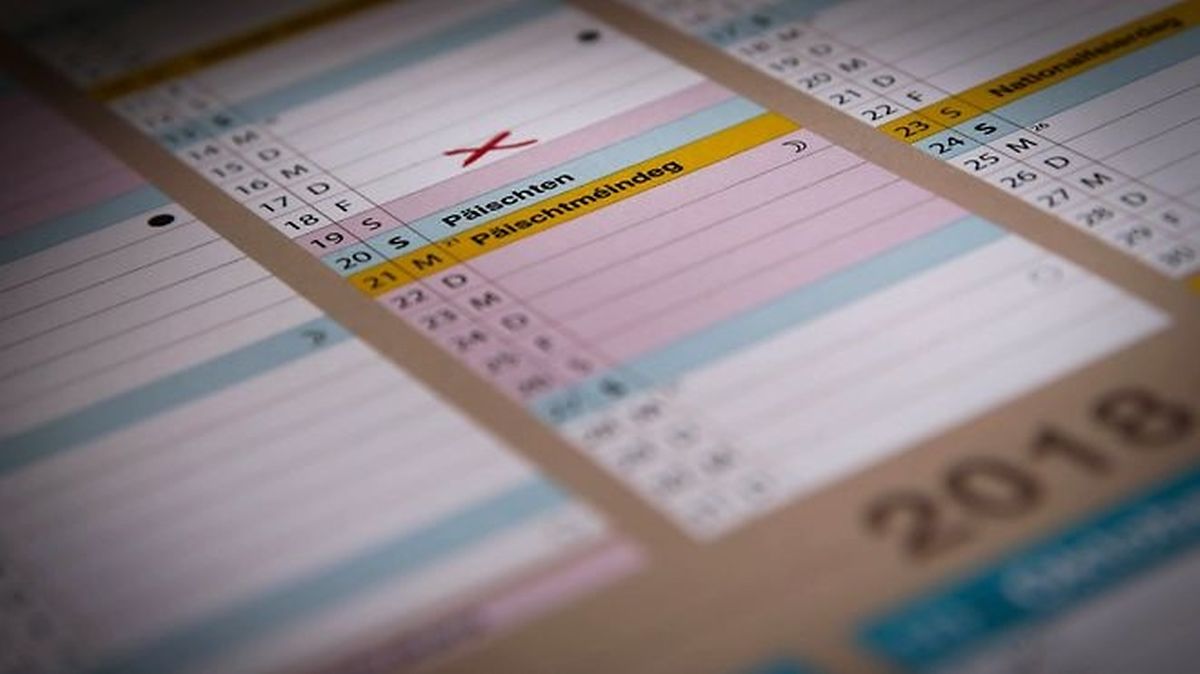 As the weather outside is frightful, start deciding where you are going to spend your holidays next year (Chris Karaba)
2018 starts well, at least for people who don't like Mondays. The beginning of the week falls on January 1, and is thus a holiday.
Afterwards, however, on January 2 it's back to business as usual, also for pupils and teachers. So there is little time to recover from New Year's Eve fatigue.
On top of that, the following bank holiday is only coming up in April, so those who want to be as efficient as possible in planning their free time in 2018 are advised to have a look at the calendar as early as possible.
For students, this outlook from January is a bit more relaxed. The next time off is almost in sight, as carnival holidays will take place from February 10 to February 18.
Easter Sunday falls on April 1 and with Easter Monday we can knock off another Monday on the second. School holidays will run from March 31 to April 14.
May wins the bank holiday tally with a total of three days off in one month. May 1 falls on a Tuesday this year. So it would be worthwhile to take April 30 off, because with only one day of vacation you have a four-day holiday.
After that, the next holiday is not far, the very next week, May 10, is Ascension Day. May 21 is Whit Monday. The Ascension holidays are from May 19 to May 27.
For June there's bad news, at least for the employee, as the national day, a bank holiday, June 23, falls on a Saturday.
Then, it's good news for pupils, because on July 14, the summer holidays begin for a whopping two months. Small consolation for those who do not benefit from the school holidays is the 'Leiffraweschdag' as August 15 will be in the middle of the week this year.
Then, November 1 falls on a Thursday in 2018 and the All Saints school holidays run from October 27 to November 4.
Seven weeks later, it's Christmas again. December 25 and December 26 fall on a Tuesday and Wednesday. However, the Christmas holidays do not fall as early as next year. Just before Christmas, on December 22, the school holidays begin
New Year's Eve falls on a Monday, so with New Year on a Tuesday, so a long weekend is possible.