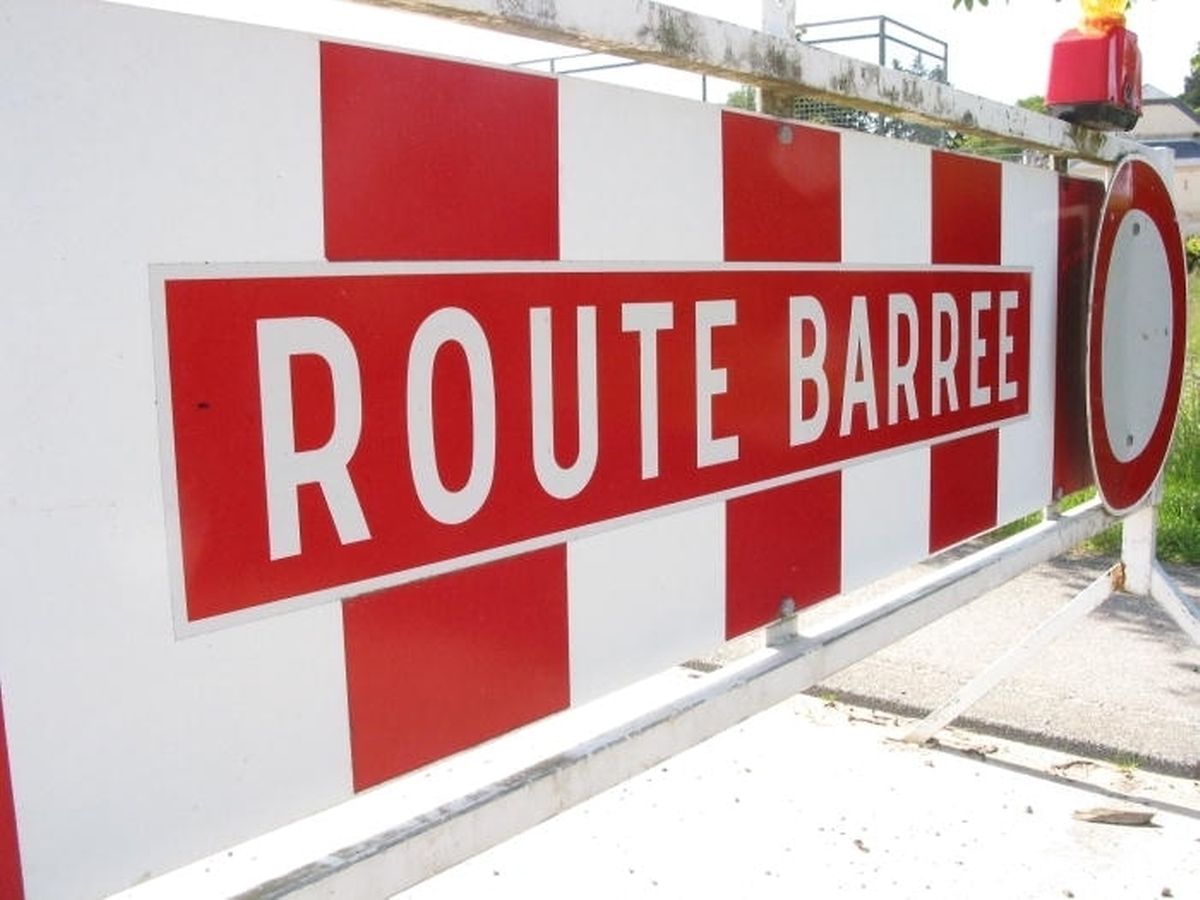 That familiar sign that means your journey is going to take an unexpected detour
LT Archives
They say that all roads lead to Rome, but one thing is sure, not all roads lead to Esch. In fact, on some days, no roads lead to Esch, because every one of them is closed.
I've been having to drive to Esch and back twice a day for the past few weeks, early in the morning (leaving my house at 6.45am). No matter how early, the motorway is always bumper to bumper, so from my westerly location, I use several backroads either via Dippach and Wincrange or via Schouweiler, Mondercange and Foetz.
The other day, every single one of these routes had a road closure. I felt as though someone really did not want me to get to Esch. It's south from where I live as the crow flies, but I'd taken so many deviations it felt like I had zig-zagged through most of Luxembourg.
Why so many road closures at once?
Well I guess it could be P&T rolling out that fibre they've been promising 75 per cent of Luxembourg residents by 2023. Having relocated from a city where superfast broadband and high speed connections were standard, I've been waiting for this moment – the one when I will get more than 4Mbps – since I first moved to Luxembourg.
It could also be work to lay down infrastructure for much needed new housing. I'd be willing to tolerate this given how dire the housing stock situation is here, if I actually saw someone doing any work. More often than not, the lights change, and I drive past a neatly boarded off piece of road with a lonely digger – and not a work person in sight.
Why is it too, that there is no one in charge of planning some sort of co-ordination on roadworks. How can it be that all the roads to a specific location are closed for one day, with deviations that frustratingly lead to further deviations, due to even more road closures.
Who plans deviations?
Remember all that work at the roundabout in Walferdange? The link (500m at most) to Helmsange was closed for months. Exactly which genius traffic planner first decided to deviate traffic via Beggen, Eich and up to Waldhof before heading down to Helmsange.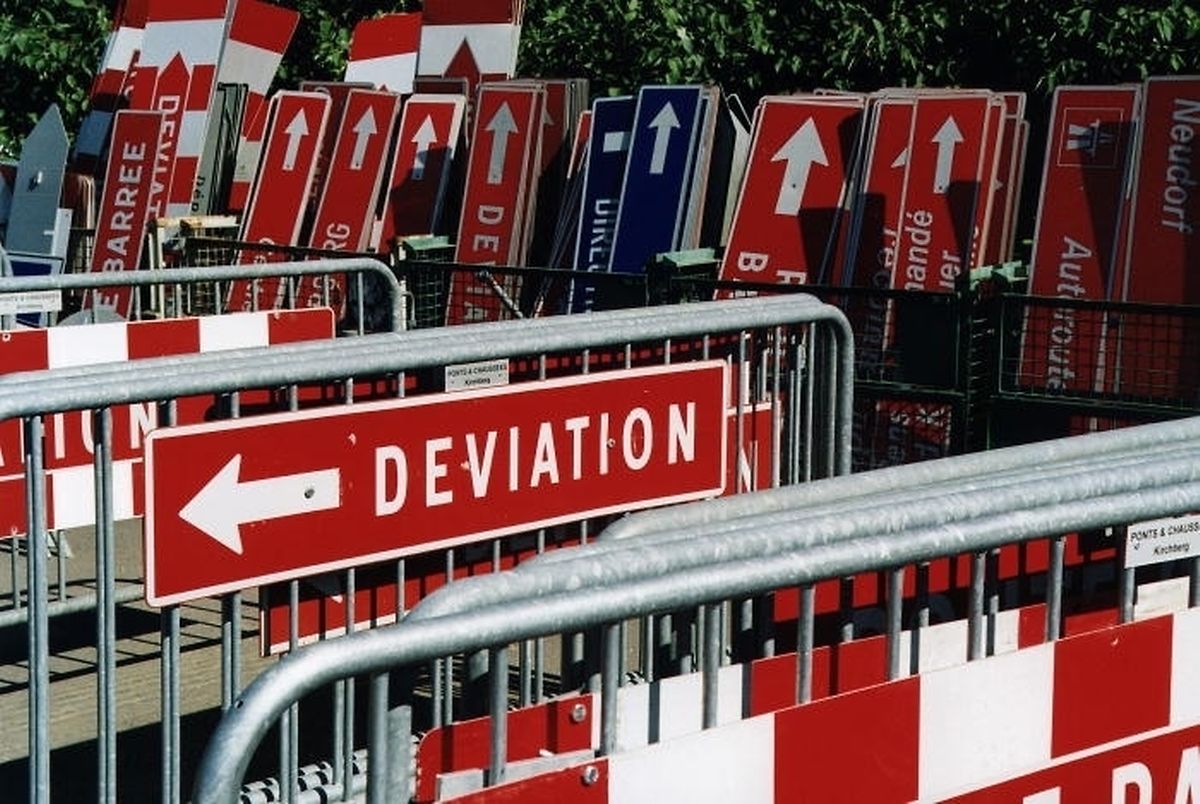 Does the person in charge of planning road closures have a route map?
LT Archives
A week after I'd done this 45 minute detour, I discovered a quicker route on my way to the Walferdange shopping centre. A few metres up the road to Steinsel I could have crossed a bridge to Helmsange taking a mere five minutes. Yes, the roadworks planners did eventually sort out the deviations in that corner, but not until several people like me had taken an impromptu tour of the forests of Grunwald.
Then there's the works at Bertrange. Can't go through the town, can't go towards Strassen (one way traffic), meaning everyone is diverted to the Route de Longwy which already has plenty of traffic most mornings. Likewise, you can expect to crawl along the Route d'Arlon in Mamer, where just about every side road has a route barree sign. Has no one worked out that these are two of the main arteries into town?
A road in my village has been shut since before lockdown. Half built dwellings stand unattended as the developer went bankrupt, but the deviation and road closed signage are still there. I pretend I live up that road and take it anyway, because I know there is no actual work going on at any stretch of it. Just those red and white posts neatly lining the road.
Good roads, shame they're not open
Of course Luxembourg's roads are second to none. I didn't need my satnav to tell me I was crossing over between Belgium and Luxembourg on a jaunt up to Surré near Boulaide. I could tell from the roads. Giant potholes, overgrown vegetation and no road markings – that must be Belgium. Smooth tarmac, whiter than white road markings, and neatly manicured roadsides – back in Luxembourg.
That particular day, when it seemed that no roads led to Esch, it took me almost two hours to get there. It was not rush hour, there were simply endless road closures. My satnav said "make a U-turn where possible" so many times that she got bored, sulked and went silent on me. She clearly thought I had gone mad because I was constantly heading in the wrong direction, despite her clear instructions.
City of culture or closures?
I will be driving to Esch on a daily basis for the foreseeable future, and it's struck me that I have been plagued by road accidents, heavy hailstone in June (okay, no one could predict that), road works, road closures, bin collections in rush hour (really? Which planning pundit dreamt up that one?), all conspiring to make the journey time unpredictable and blood boiling.
Esch will be the European City of Culture in 2022 but if this level of work keeps up, no one will be able to make it to the celebrations, as they'll all be following deviation signs that take them in circles.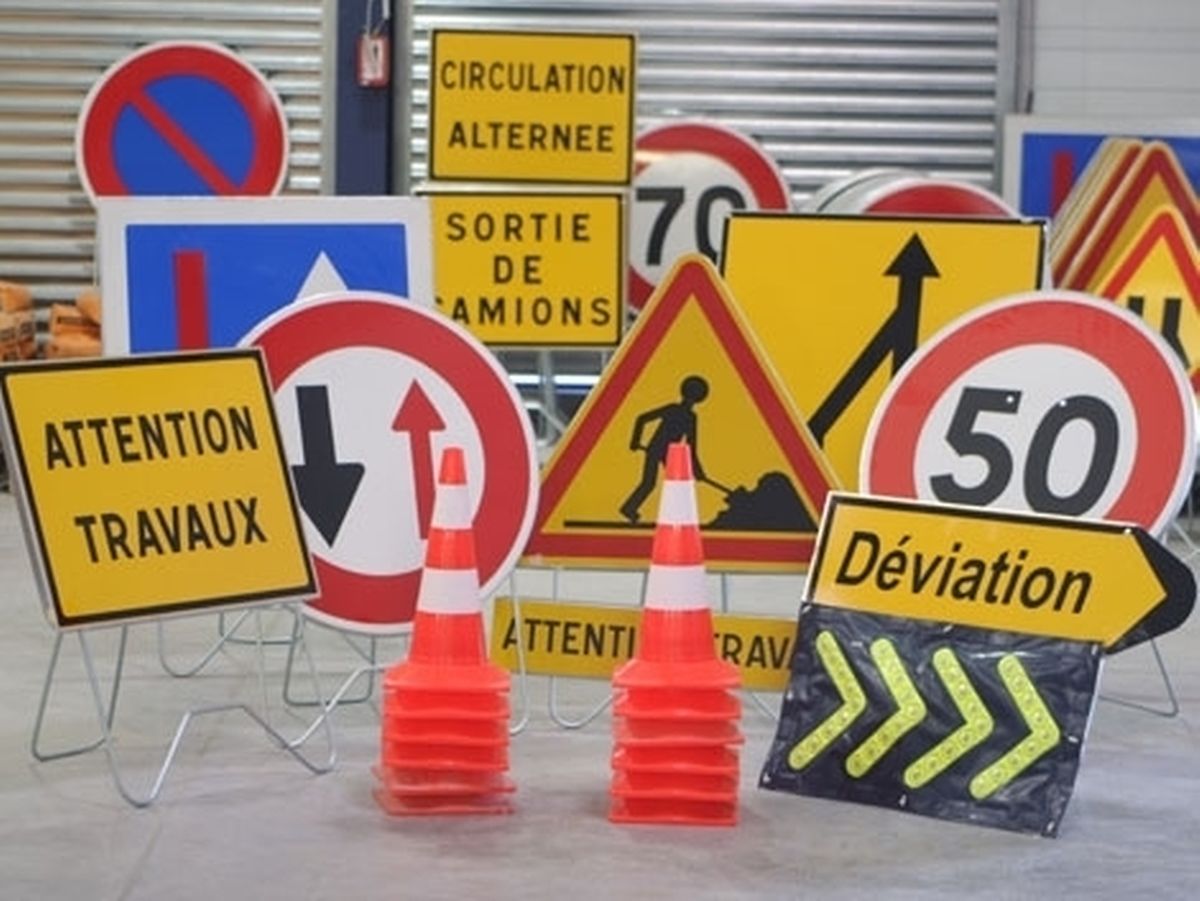 Could this be a new street art mural for Esch?
LT Archives
Famed for its urban street art, perhaps Kulturfabrik can commission a wall mural showing a blocked road and a deviation sign, since this seems to be the epitaph for Esch.
More seriously, someone with map reading skills should be put in charge of planning these roadworks to make sure it is still possible to get from A to B without making it seem like the deviation was devised to make drivers feel like a very drunk person, staggering home late at night.
Welcome to the car-office
During the country's last election, transport and traffic were high on the agenda, yet with half the number of people commuting due to Covid restrictions and continued home working, there are still serious traffic jams on country lanes. And if it's not sheer volume, then it's bad planning (and the odd tractor/ bin collection vehicle).
What will happen when traffic returns to pre-Covid levels? My guess is that Luxembourg will be the first country to invent the car-office, as most of us will be on the road, following deviations, for most of the working day.
---
The Luxembourg Times has a new mobile app, download here! Get the Luxembourg Times delivered to your inbox twice a day. Sign up for your free newsletters here.
---