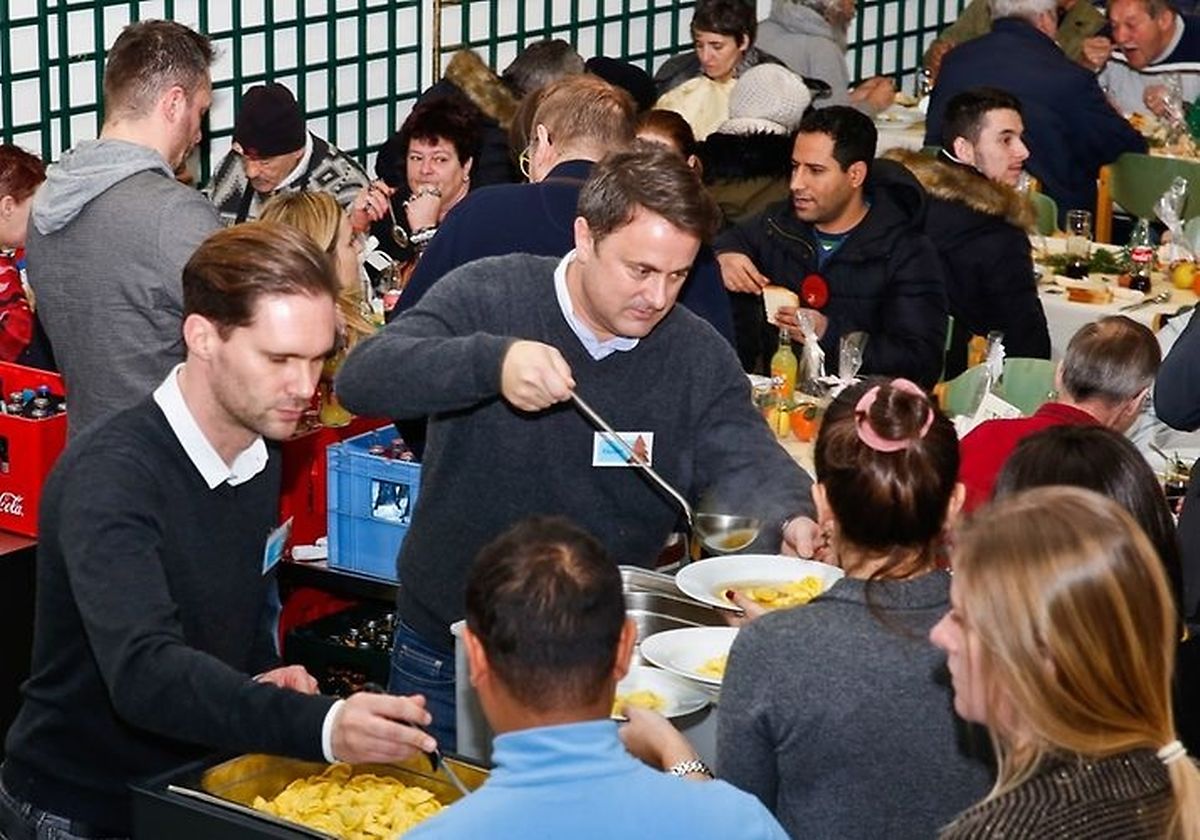 Prime minister Xavier Bettel helps serve the Christmas meal at the Noël de la Rue 2017 (Lucien Wolff)
Luxembourg prime minister Xavier Bettel was among 300 people who attended the 'Noël de la Rue' on Christmas day.

The event provides the poorest – including people who are alone, the homeless, those on low income and those with social difficulties – with a place to spend Christmas.
The 'Christmas of the Street' was held for the first time in 1981 - and this year marked its 36th year in Luxembourg.
Nearly 300 people gathered at the Fieldgen School on Monday to celebrate Christmas.
A Christmas Mass was celebrated by Jesuit Father Thierry Monfils on the theme "Christ has become man to change us through his love".
The ensemble Origer & Friends provided the musical accompaniment of this mass.
Bettel was present with his husband Gauthier Destenay. He has been attending for 10 years to help with the service of the meal.
In the afternoon, various activities were proposed to continue the day in a warm and festive atmosphere.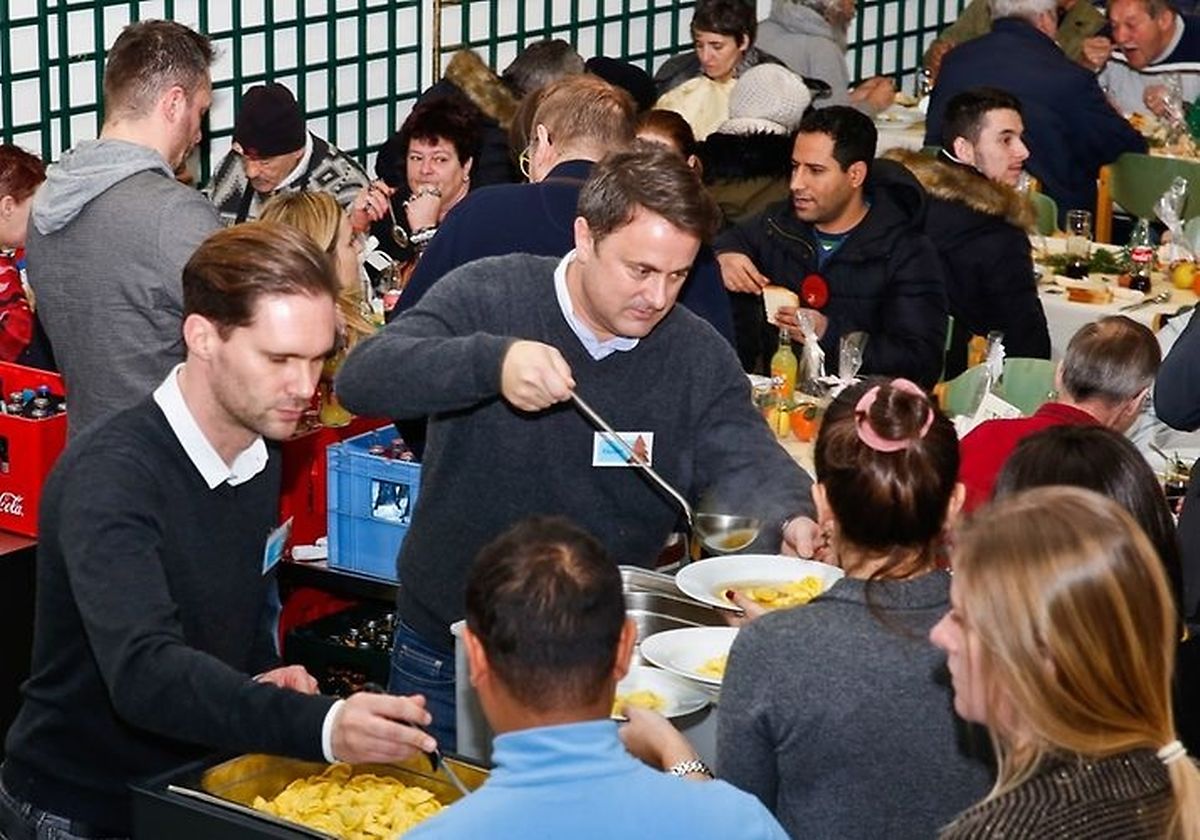 In pictures: Noël de la Rue 2017
Picture Gallery
Please scroll down,
to see more pictures.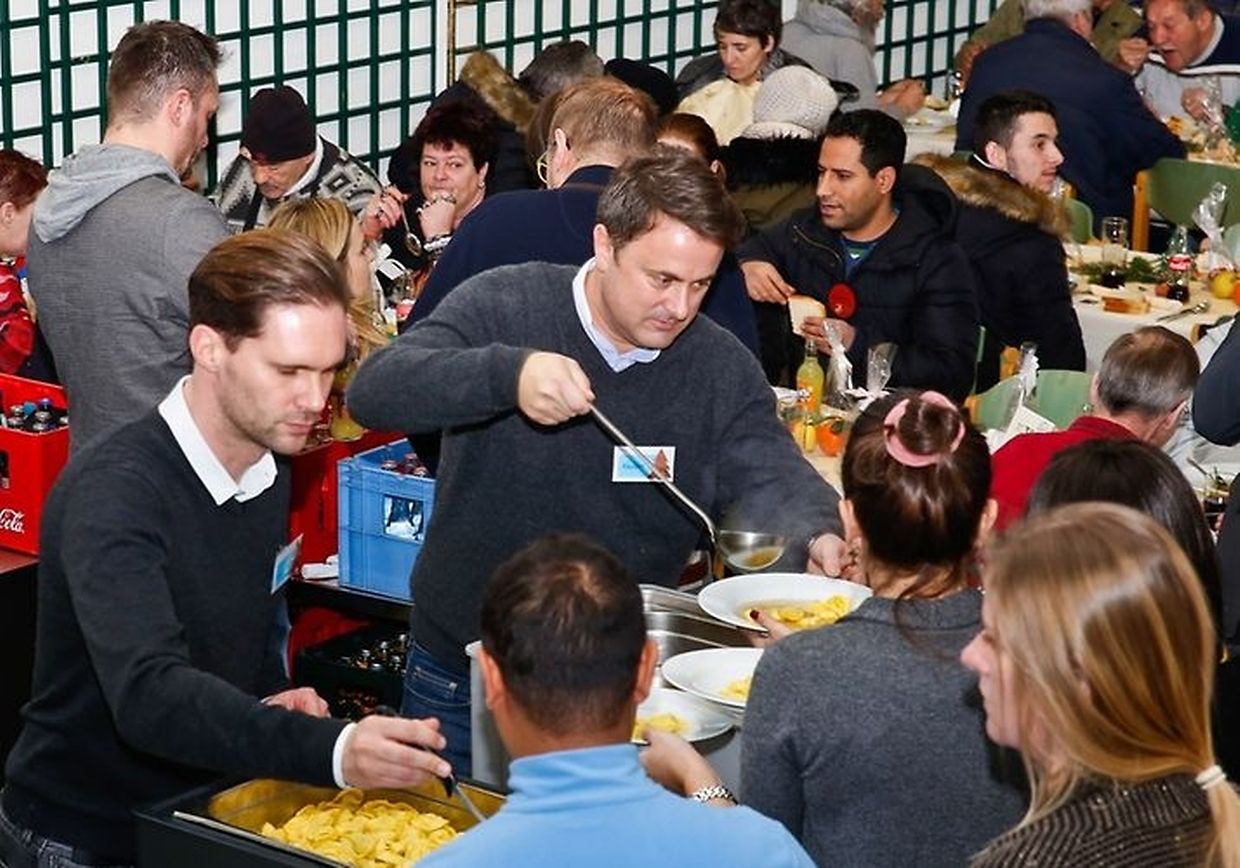 Around 300 people attended the Noël de la Rue 2017 (Lucien Wolff)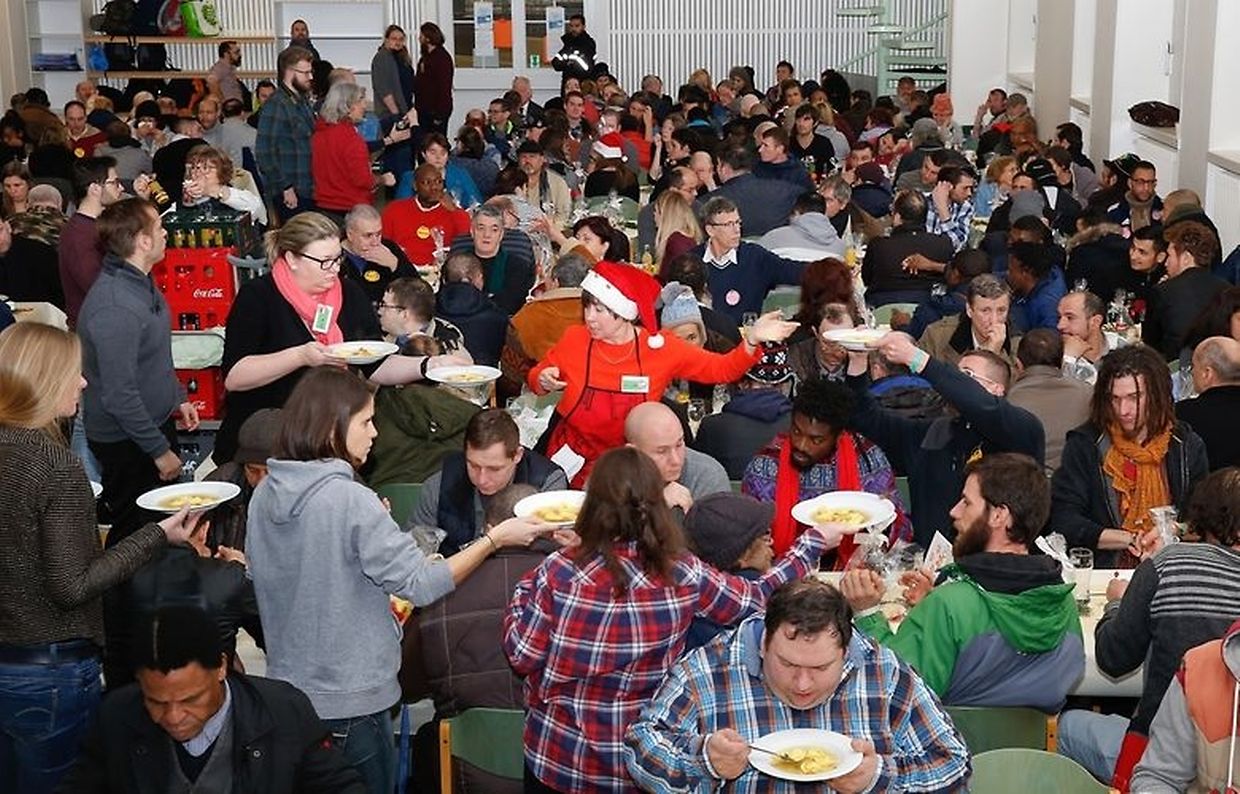 Around 300 people attended the Noël de la Rue 2017 (Lucien Wolff)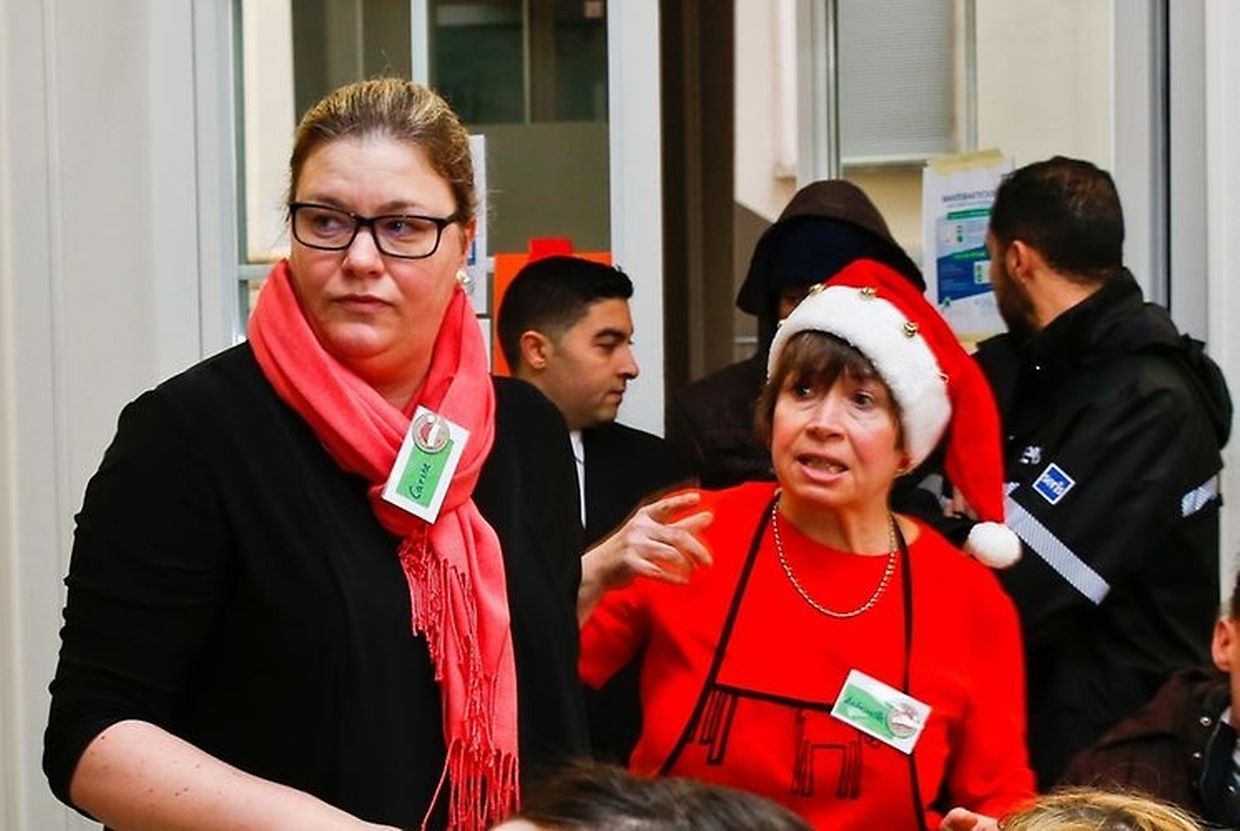 Around 300 people attended the Noël de la Rue 2017 (Lucien Wolff)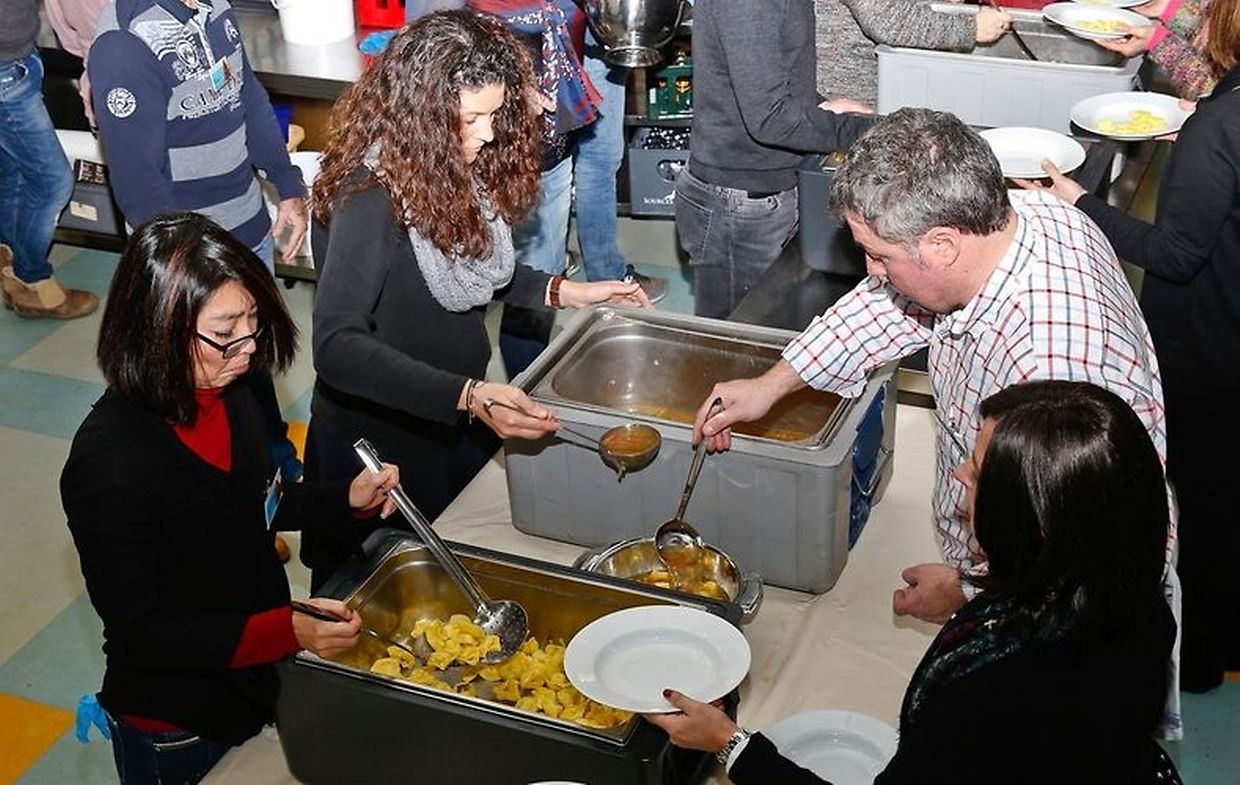 Around 300 people attended the Noël de la Rue 2017 (Lucien Wolff)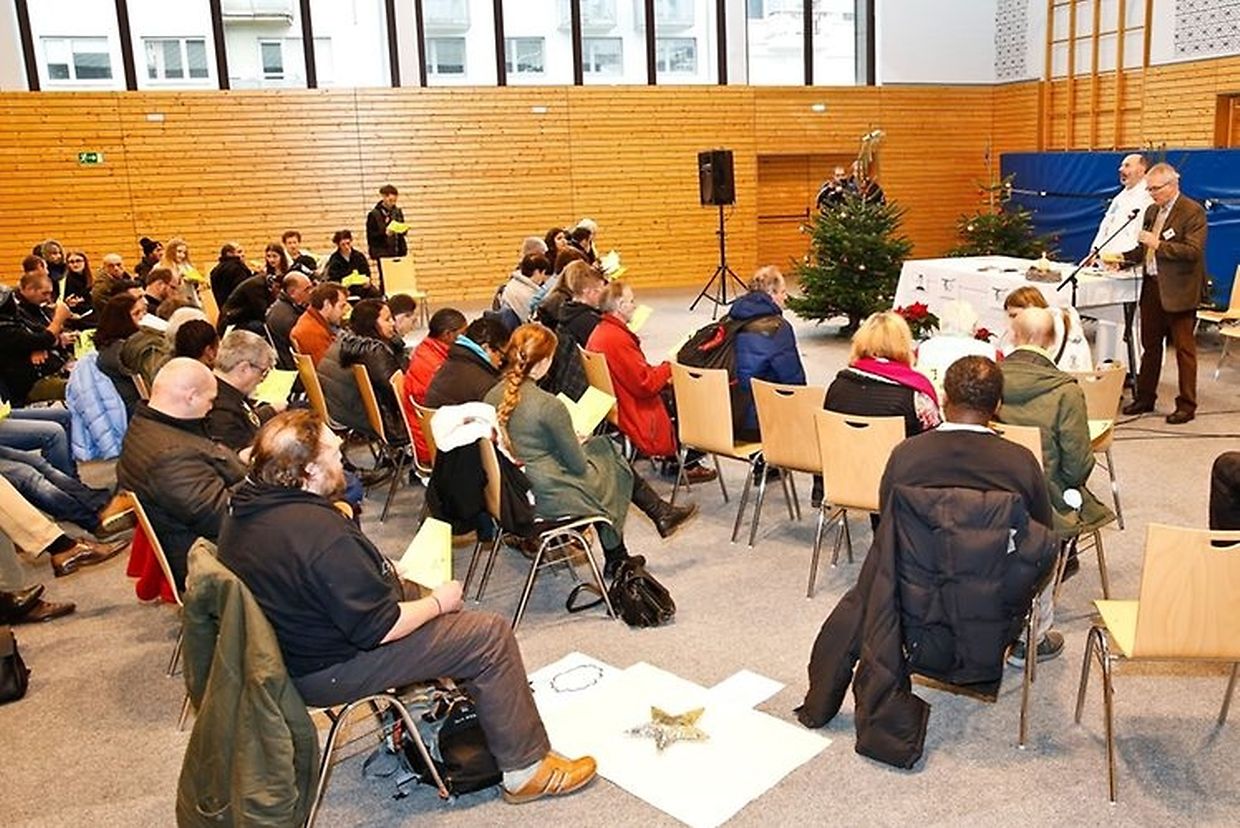 Around 300 people attended the Noël de la Rue 2017 (Lucien Wolff)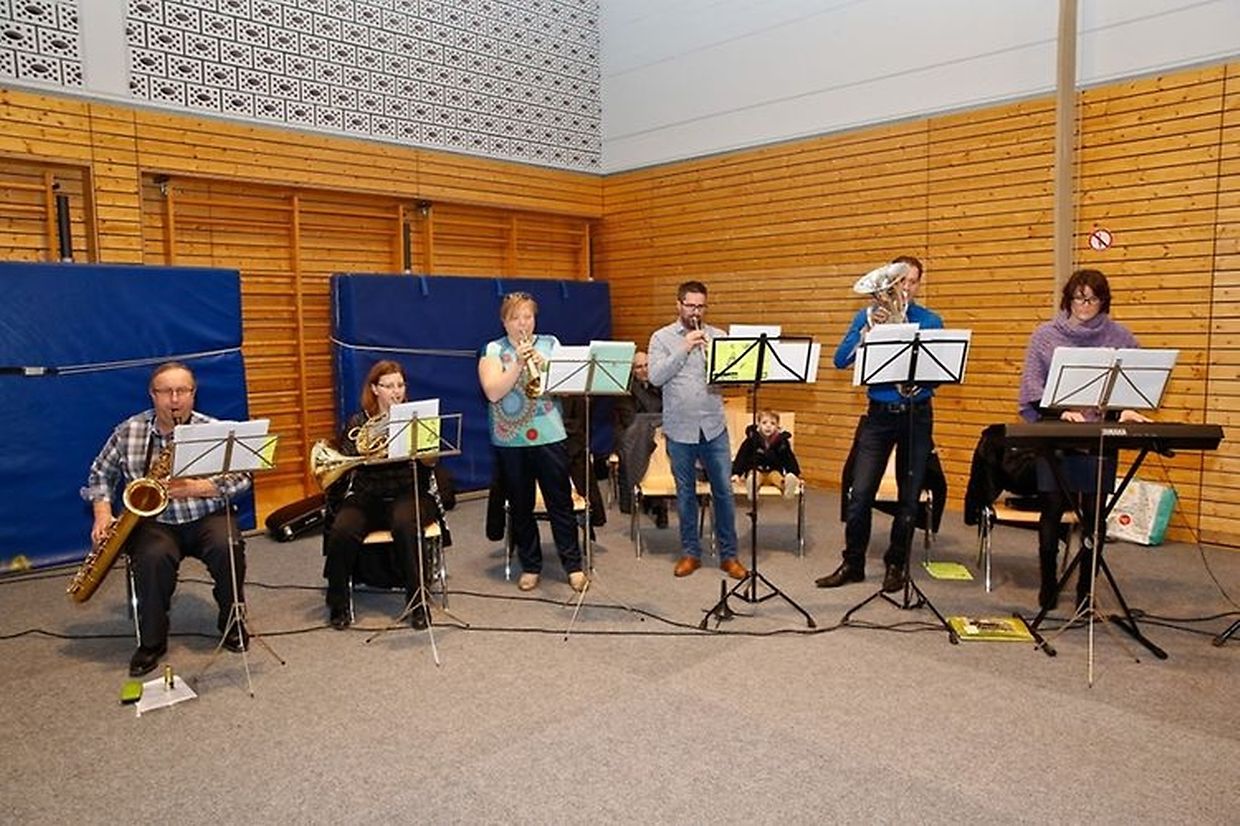 Around 300 people attended the Noël de la Rue 2017 (Lucien Wolff)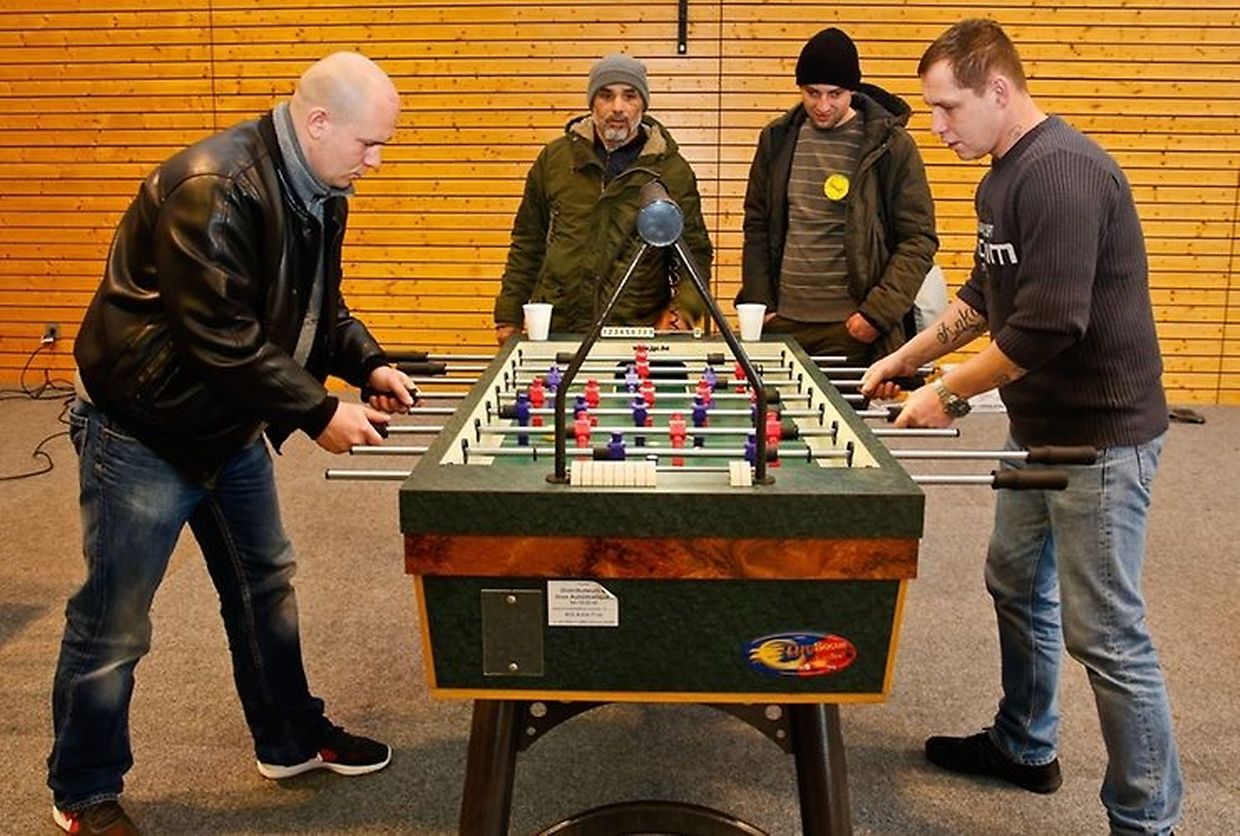 Around 300 people attended the Noël de la Rue 2017 (Lucien Wolff)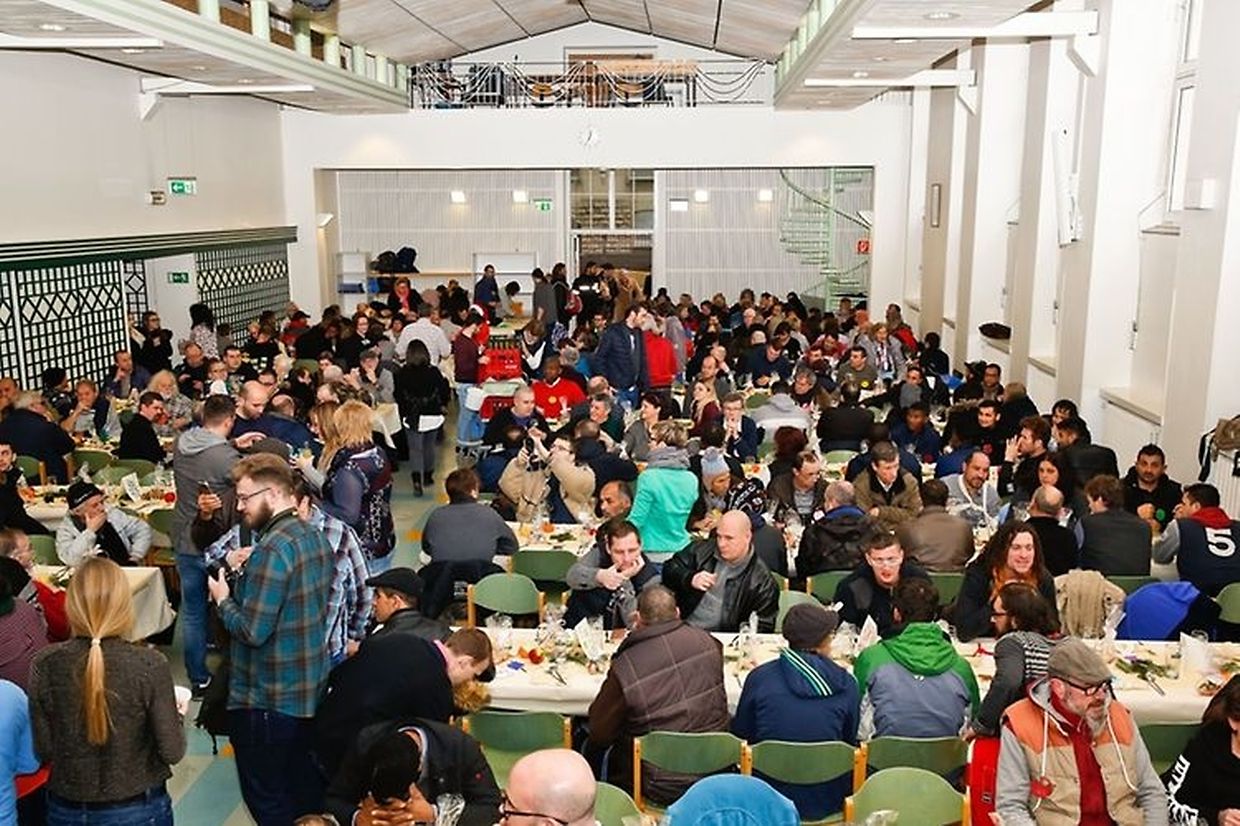 Around 300 people attended the Noël de la Rue 2017 (Lucien Wolff)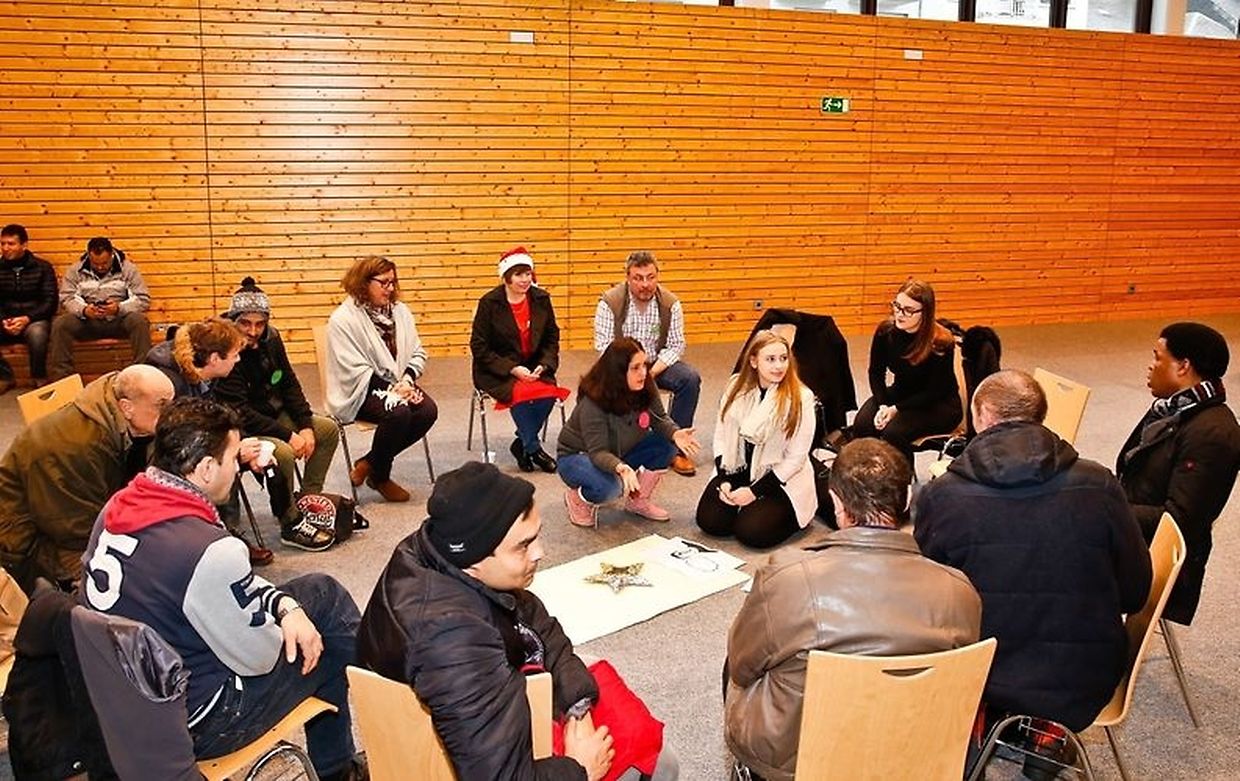 Around 300 people attended the Noël de la Rue 2017 (Lucien Wolff)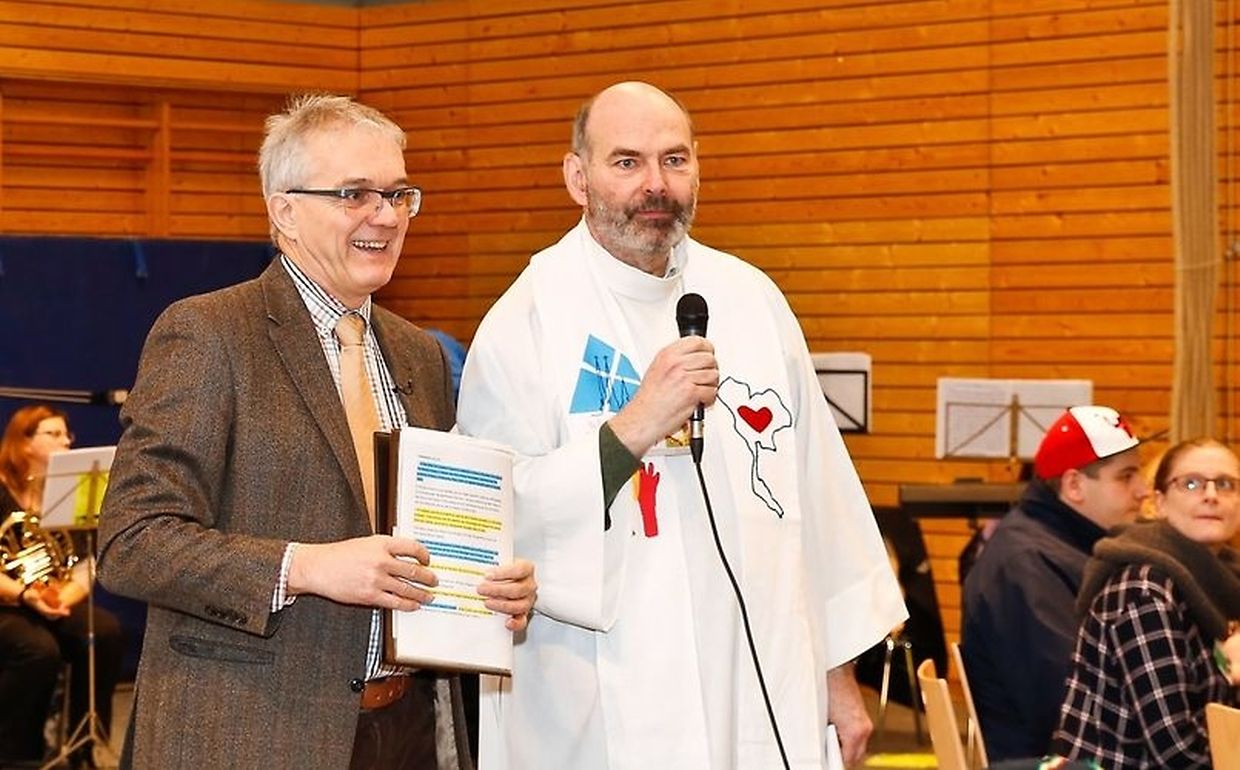 Around 300 people attended the Noël de la Rue 2017 (Lucien Wolff)