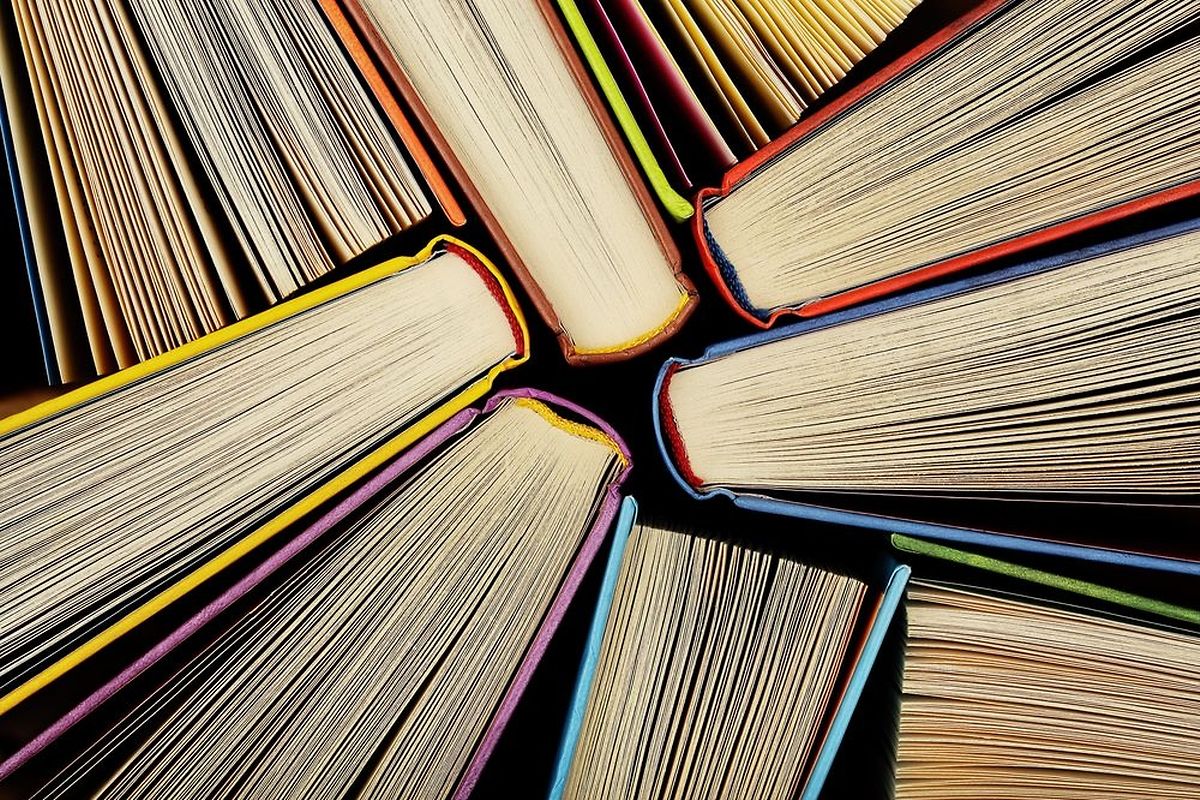 Books are often a popular stocking filler for all family members (Shutterstock)
Books make a great gift for adults and children. Not just stocking fillers, they can open up new worlds, encourage creativity and imagination and even simply make dark winter nights all the more pleasurable.
If you don't know which books hit the spotlight in 2017, Aoife Murray and Sarah Homer-Hutton at Luxembourg's own Lucy Goosey's Books have given us their Top Four books for children and adults, all published this year and ideal presents for children, partners or family members.
Best books 2017 for kids
'The Book of Dust: La Belle Sauvage' by Philip Pullman
Published October 2017. Fiction
A long-awaited book by Pullman who returns to the world of 'His Dark Materials'. This book is, in fact, a prequel to the previous three. Malcolm Polstead is an 11-year-old landlord's son, and Alice Parslow is a 15-year-old pot washer. Together, they convey baby Lyra Belacqua down a flooded river in Malcolm's canoe – the threats in their wake are terrifying.

Ideal for young adults aged 13 years and up.

"It's hard to find good fiction for this age group that is not gender-specific and still features adventure and drama," says Homer-Hutton. "Pullman's work is loved by teenagers and grownups the world over."
'Bad Dad' by David Walliams
Published November 2017. Fiction
Children love David Walliams, who is fast becoming the next Roald Dahl of storytelling from the child's viewpoint. His latest tale is about a boy and his dad. For age 7 plus.
"This is a great book for reluctant readers or for parents who like to read to younger children at bed time, as it gets everyone laughing," says Murray.
'Good Night Stories for Rebel Girls'
Published March 2017. Non fiction
Inspire your son or daughter with a book featuring 100 inspirational women throughout the ages, from Elizabeth I to Serena Williams. https://www.rebelgirls.co/ . For age 7 plus.
"There's a whole new range of books that look at the important women in history and science," says Murray. "Not only providing role models for girls, these books illustrate to children that both genders have contributed a lot to the world we live in today."
'There's a Monster in Your Book' by Tom Fletcher
Published June 2017. Fiction
A hilariously funny and beautifully illustrated book for little ones. The pages can be tilted or spun to create the effects of the monster on your bedtime story. Early-years readers.
"We just love this book," says Homer-Hutton. "It's a really good way to wind down younger children at bed time and to take away thoughts of scary monsters in the closet."
---
Best books 2017 for adults
'Eleanor Oliphant is Completely Fine' by Gail Honeyman
Published May 2017. Fiction
"This is arguably the book of the year," says Murray. A heart-warming story about a socially awkward woman with a difficult past who struggles to fit in with those around her. In uncovering her past, the book creates an extraordinary heroine.
'Little Fires Everywhere' by Celeste Ng
Published September 2017. Fiction
A novel about a small town in Ohio that prides itself on its community spirit. That spirit is tested, however, when a childless couple adopt a Chinese-American baby abandoned at the fire station. This is a novel that raises conflicting opinions about race and uncovers family secrets.
"A book reflecting the conflicts and divisions of our times is always a page-turner," says Homer-Hutton.
'Turtles All the Way Down' by John Green
Published October 2017. Fiction
"This is technically young-adult fiction, but it's so beautifully written, with a powerful message about friendship, anxiety and feeling out of control, that I think many adults will relate to and enjoy it," says Murray.
'He' by John Connolly
Published August 2017. Fiction
If you grew up watching Laurel and Hardy, you will love this re-imagining of the extraordinary comedian Stan Laurel. Although he was much loved, he left a trail of destruction in his wake.
"The book recreates the golden age of Hollywood and provides amazing insight into the partnership between Stan Laurel and Oliver Hardy," says Homer-Hutton.
Lucy Goosey's Books has a book corner at the EireLux shop in Howald, Luxembourg City.