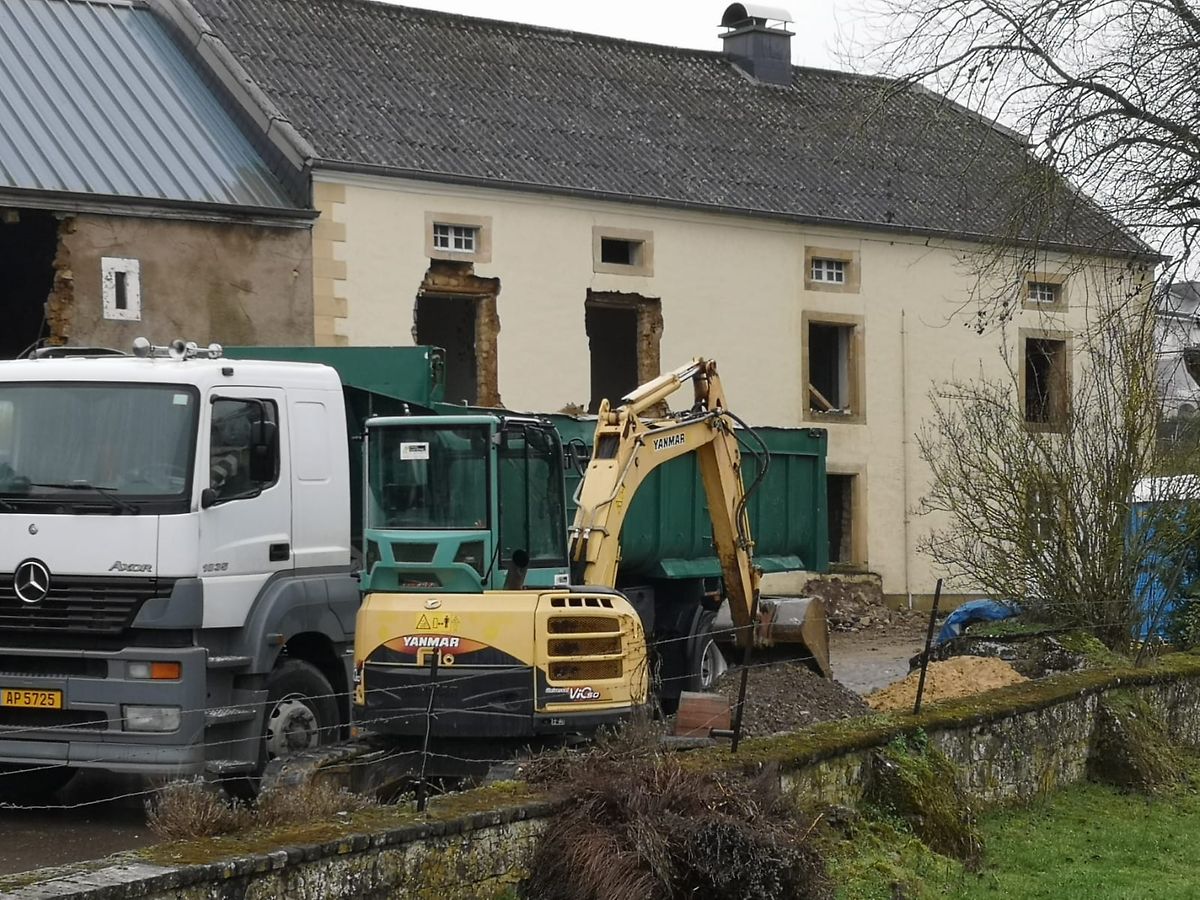 19th century farmhouse to make way for 25 housing units in the ever-expanding commune of Mamer Photo: Peter Kleijnenburg
In my neck of the woods there's been some protests about the destruction of a farm in Mamer, built in 1861 and featuring some antique freestone windows. It's the third historical farmhouse in the area to be targeted by developers.
The site was deemed worthy of protection by the Ministry of Culture, but it will still make way for 25 "Lego" residential units (you know, the flat-roof, white-box type), and some shops set out in three new buildings.
Twenty five is the magic number. Any more, and developers must ensure that 10% of their new builds are put aside for social housing (30% for larger developments). When prices and demand in Mamer are escalating (unsurprisingly given the sharp population growth, in part due to the location of the second European School), it's easy to see how owners of old, unoccupied farms might want to cash in.