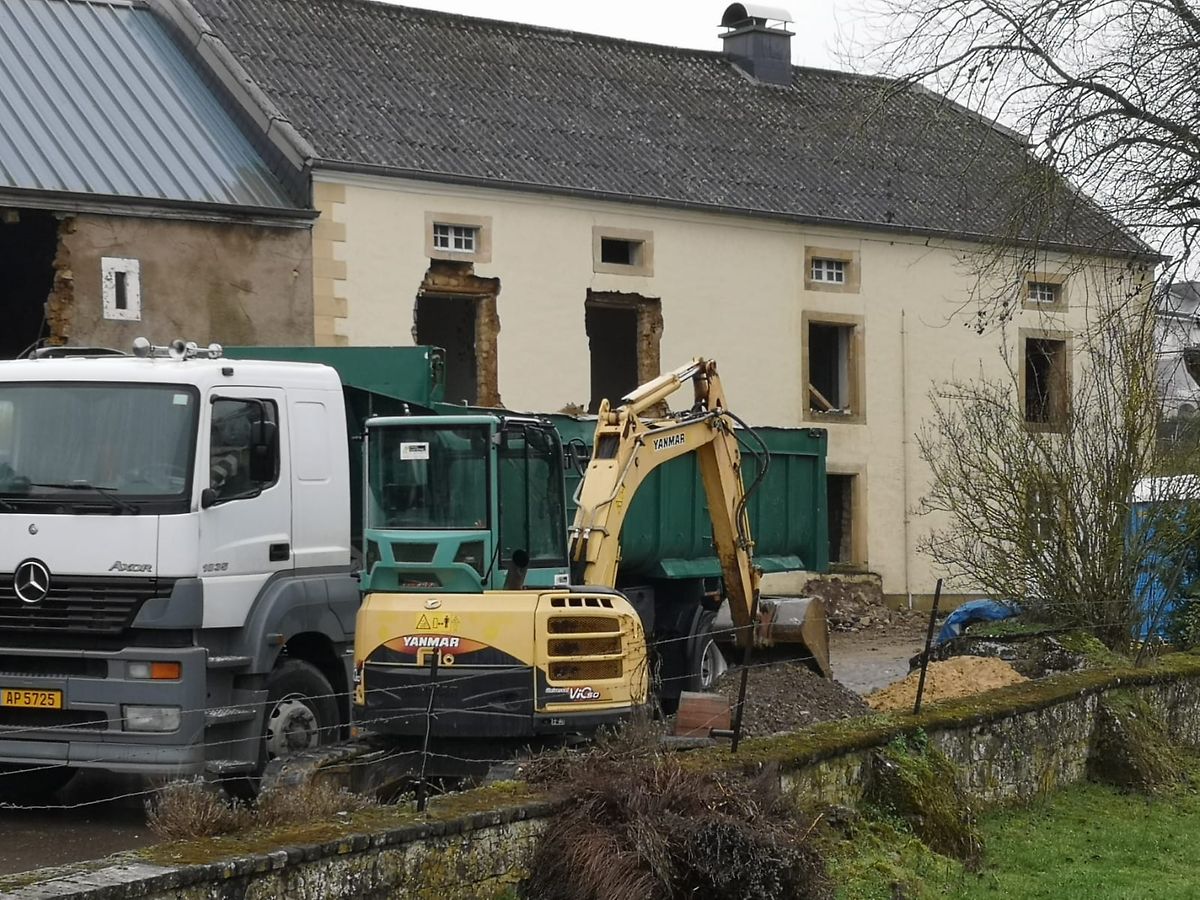 19th century farmhouse to make way for 25 housing units in the ever-expanding commune of Mamer Photo: Peter Kleijnenburg
In my neck of the woods there's been some protests about the destruction of a farm in Mamer, built in 1861 and featuring some antique freestone windows. It's the third historical farmhouse in the area to be targeted by developers.
The site was deemed worthy of protection by the Ministry of Culture, but it will still make way for 25 "Lego" residential units (you know, the flat-roof, white-box type), and some shops set out in three new buildings.
Twenty five is the magic number. Any more, and developers must ensure that 10% of their new builds are put aside for social housing (30% for larger developments). When prices and demand in Mamer are escalating (unsurprisingly given the sharp population growth, in part due to the location of the second European School), it's easy to see how owners of old, unoccupied farms might want to cash in.
Construction versus population
Since I arrived in Luxembourg in 2013, the population has increased by 95,000 (it now more than 625,000). It's due to reach 1 million by 2060. Those 95,000 people all need somewhere to reside. According to STATEC, Luxembourg must build between 5,500 to 7,500 new housing units a year by 2060 to keep up with demand. But it's building far fewer, and even the big housing projects of 20,000 or more housing units will not meet with this demand.
Meanwhile pressure group, Luxembourg Under Destruction – Mir wëllen hale wat mir hunn, is at pains to point out the architectural heritage we have lost in 2020. This included 200-year-old stables at Heisdorf Castle, and a similarly aged farmhouse in Nospelt. Place d'Argent in Eich waved goodbye to a row of 100-year-old houses, whilst early 20th century buildings disappeared on Route d'Esch and Rue de l'Arcerie, replaced by apartment blocks.
Peter Kleijnenburg, founder of the pressure group, points out that only 666 buildings are protected as national monuments in the Grand Duchy, but the potential could be in the thousands at a municipal level. The group successfully launched petition 1638 to protect properties that were constructed prior to 1955. It gained more than 5,000 signatures but despite a hearing in October, little has been done by the government to stop the demolition of buildings with historical value.
Demolition produces tons of waste
In addition to saving the country's heritage, Kleijnenburg highlights that demolition and reconstruction results in huge greenhouse gas emissions, hefty energy consumption and a good deal of waste. In 1992 the construction industry in Luxembourg produced a million tons of waste. The estimate for 2020 is 8 million tons. "Maintaining the old buildings plus building new ones on empty terrains would not only be a more efficient way to tackle the housing problem, but would also save on a huge quantity of waste," says Kleijnenburg.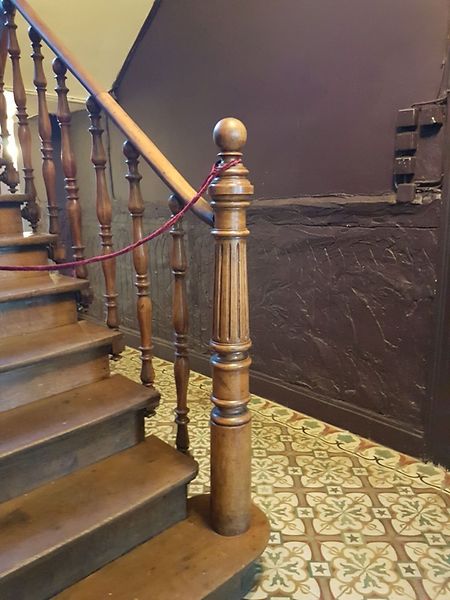 Historical treasures inside old buildings are disappearing for good Photo: Peter Kleijnenburg
Core group member, Sandra Latanik, believes that the landscape of beloved historical districts like Hollerich and Gare will change beyond recognition, with old buildings replaced by modern apartment blocks. Whilst some developers are keeping facades, the wonderful stuccos and cornices, carved wooden staircases, period fireplaces and intricately tiled floors are lost forever. In many cases, the replacement building is not designed to fit the street aesthetic at all. "The city allows the owners to erase the heritage, but it should be the city that protects it. The understanding of architectural heritage and value which it brings is almost non-existent," she says.
Part of the problem is that individual buyers cannot compete with the prices offered by developers, and there is no penalty if owners plump for the highest bidder over a duty to historical protection.
Luxembourg has seen a 37% increase in residential building permits in the past decade, but Latanik points out that Mayors and municipal authorities are not in the best position to decide what is of cultural significance.
What's more, even when there is a protection request, owners often demolish the front of a building with no consequences, destroying its historical value and forcing redevelopment. She argues that deciding a building's historical worth is something the heritage experts should do, particularly as Luxembourg's tourism industry plays so heavily on the city's UNESCO status and the country's reputation for pretty villages.
For developers, demolition is an easy job. All the utility connections are in place and often the building is in a prime real estate location such as Boulevard Royal. If promoters keep the development small, they can avoid including social housing, and despite paying astronomical prices for unused property, they will make three times as much on the sale of new properties.
So whilst it is predicted that some 300,000 square metres of land was developed in 2020, it's not clear how much of this land contained historic buildings, and even less clear how much as a percentage took the form of social housing which has a waiting list of almost 6,000 people.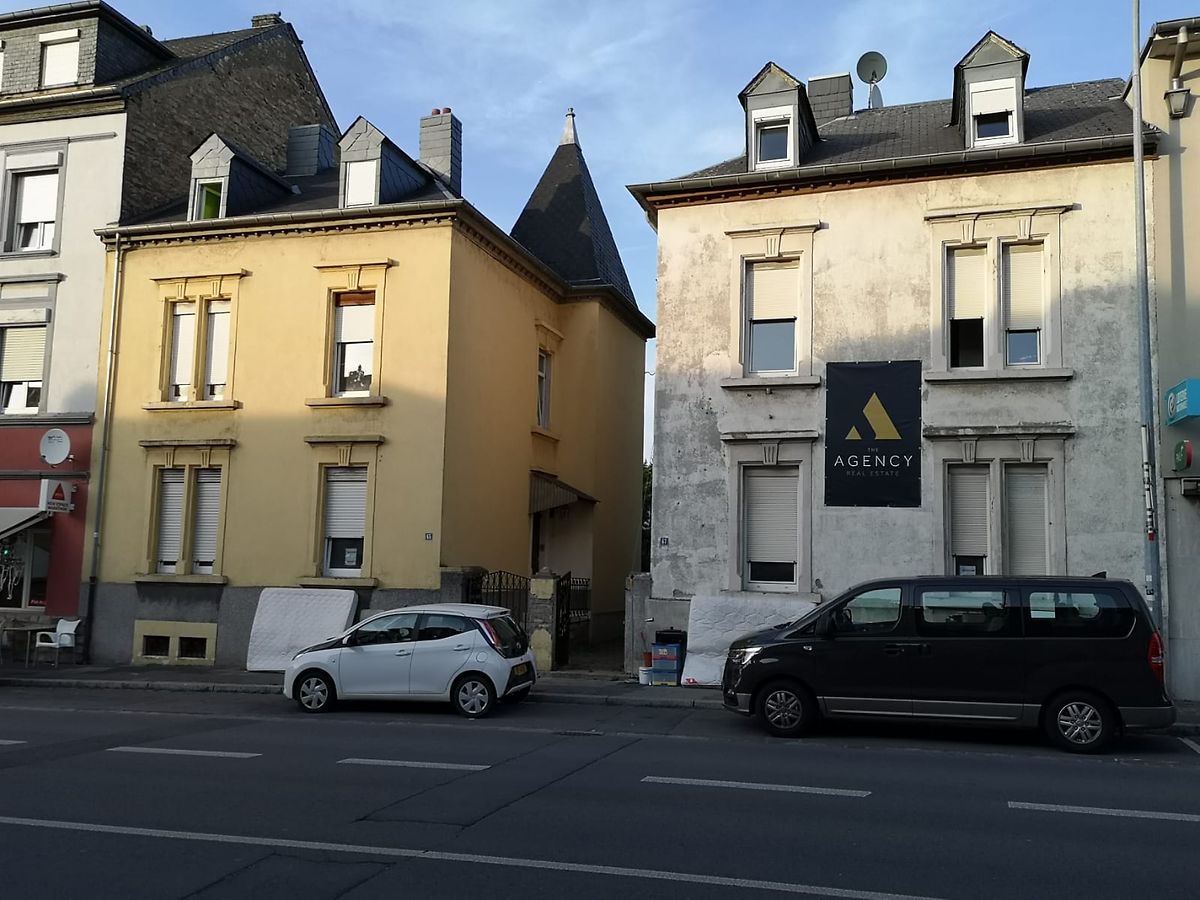 These two houses in Bonnevoie were torn down in 2020 Photo: Peter Kleijnenburg
Kleijnenburg mentions the vacant land in Luxembourg City, particularly the wasteland near Stäreplaz Etoile, in a prime location and used for nothing. And here is where it starts to become clearer why the government may not have set out stringent guidelines for maintaining the country's heritage.
Who owns the land?
Some land is more suitable for building residential units. It does not require new roads or infrastructure. But the government and municipalities don't own it. They own a mere 11% of land suitable for building, according to the Housing Observatory/LISER. Almost three quarters of land suitable for development is owned by less than 16,000 individuals.
It's been more than 100 days since the hearing took place in October, and new demolition certificates are still being issued.
Last week Claude Turmes, Minister for Energy said the word "demolition" would be replaced by "deconstructed", since building materials from demolished properties would be reused as part of a construction circular economy.
How these materials would be reused is unclear, as is whether individuals willing to renovate old properties (and they do exist and are written about by the New York Times), would be given priority over developers, since renovation produces far less waste.
Turmes speech sounds somewhat hollow, given we know that old buildings alone will not resolve the housing crisis, nor the need for social housing. It also doesn't address the problem of land prices. I did a quick search and found that a 624 m² piece of land in Wahl is being sold for €486,000 whilst over the border in Neuendorf, Germany, I could purchase a slightly bigger piece of building land for just €17,200.
Maybe for Luxembourg Under Destruction's petition to be a success, the government first needs to get some of these private individuals who own land that is not being used for anything, to part with it.
Unless the government tackles the heart of the matter – the money that private owners of historical buildings can get, and the money that private owners of vacant land suitable for building expect to get, prices and shortages can only increase.
In this lose-lose situation, house prices will see more year-on-year growth rates like the 9-15% rise of 2019/20. Residents and workers will continue to move across the borders, and eventually we will only be able to gaze at Luxembourg's architectural heritage in archive photos.
More information
You can find full details of the petition here, and more information on the current housing situation in Luxembourg here.
---
The Luxembourg Times has a new LinkedIn page, follow us here! Get the Luxembourg Times delivered to your inbox twice a day. Sign up for your free newsletters here.
---