The most common messages received by KJT online help counsellors relate to bullying, family relationships, physical and sexual abuse, drugs and peer related worries
The online and telephone helpline for children and parents in Luxembourg, Kanner Jugend Telefon (KJT), is looking to recruit volunteer online help counsellors for its English team.

KJT has taken some 30,000 calls since its inception in 1992, following the ratification of children's rights in the Grand Duchy. Initially, it was designed to give children a voice but it has subsequently grown to support parents and a growing English-speaking community.
The organisation's spokesperson, Lynn Frank, said that "initially it was important that young people had someone who would listen, who they could talk to about what was going on in their lives. It was, and remains, a safe space."
Confidentiality and self-determination
"We believe that everyone has a right to decide how they live their lives," Frank said. "The way we deal with young people and parents is with respect and tolerance. We can provide advice and suggestions for further help, but ultimately it is up to the caller what they do."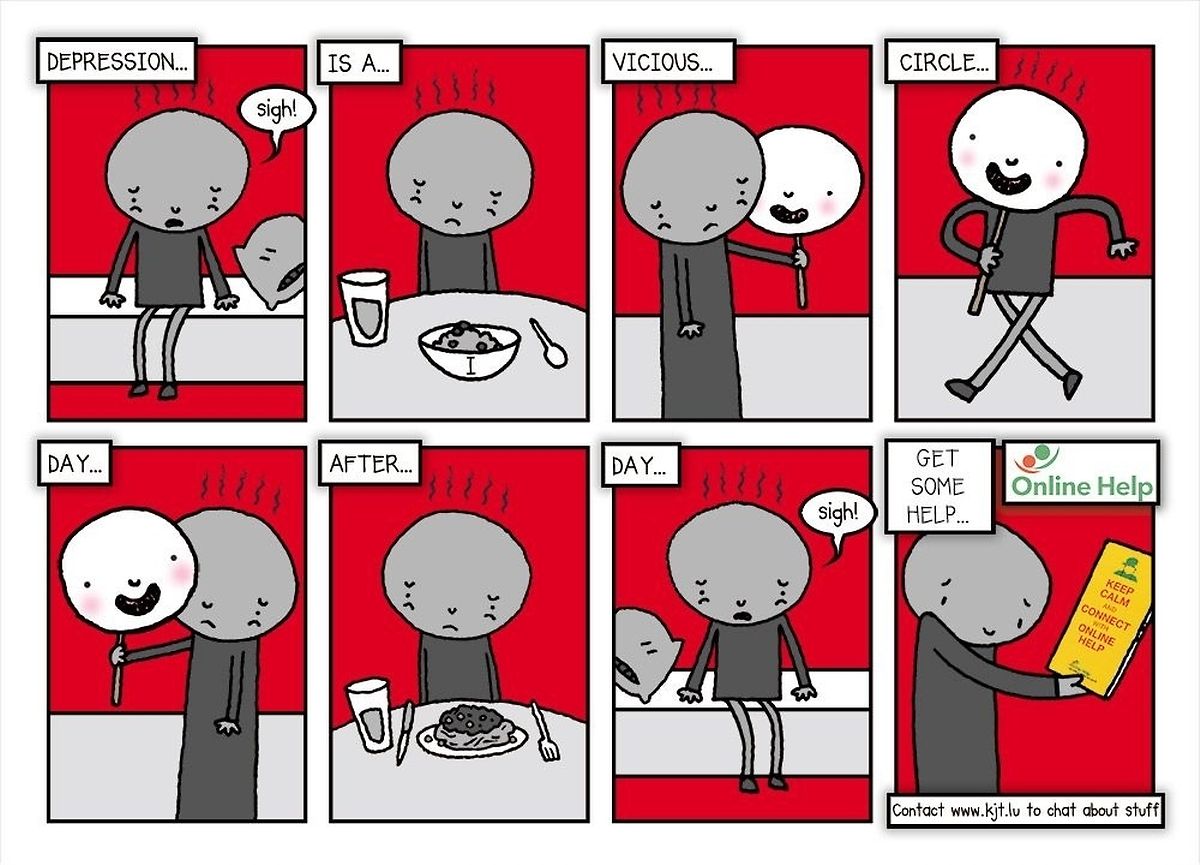 KJT launched its Bod campaign in late 2017 to alert English-speaking children to its support services
Graphic: KJT
Troubled children, young adults and parents can contact KJT.lu either via a dedicated telephone line, 116 111 for children and 26 64 05 55 for parents (in French, Luxembourgish and German), or online, which is currently the only method available for English speakers. More recently, the organisation added a peer chat area manned by 18–25-year-olds, with the support of a chat supervisor.
Carmen Weyer from KJT.lu explained that people can contact the organisation for anything from addiction, self-destructive behaviour, psychosocial issues, or to do with family, friends and peers, partnership and love, violence or bullying, abuse, or even specific life situations.
In 2022, there were 317 calls from children, 407 requests for online help in French and German, and 112 in English. Parents made 148 calls, and the peer-to-peer chat attracted a further 94 contacts. "During lockdown we saw a sharp rise in the intensity of the topics from young people in all language sections. We saw a lot more relationship and crisis issues and suicidal thoughts, with far more repeat contact," said Frank.
Calls and online conversations may last between 10 minutes to an hour, although in complex situations a parent or child might make repeat calls.
Volunteers get 70 hours' training
About 70 people work as volunteer counsellors in KJT's consultation teams. Initially they are trained to answer the helpline, and once they have gained experience they receive further training to cover online interaction. Volunteers for the English section get about 70 hours of training (held in the evening and at weekends) which encompasses training for calls and online interaction. They will also learn about the networks in Luxembourg so that they can give further information to callers.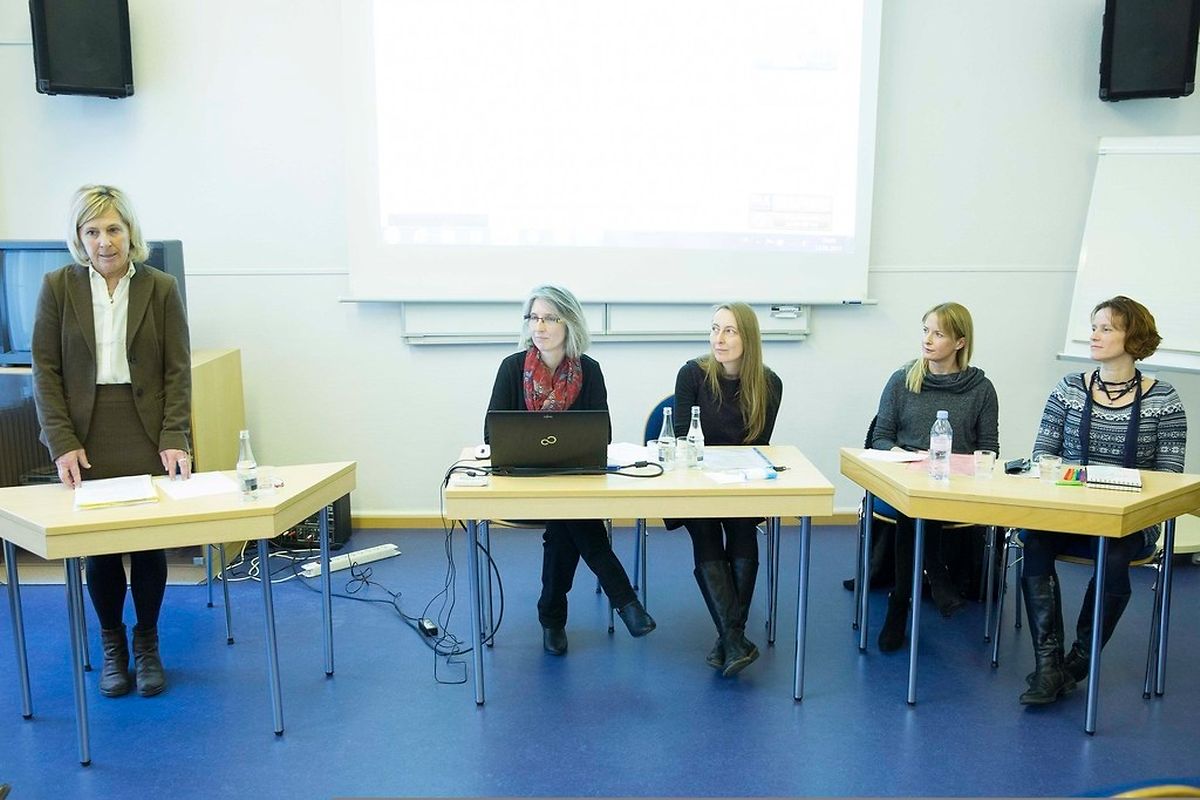 Training for new volunteer online help counsellors will start in May on Thursday evenings and occasional weekends
Photo: Steve Eastwood
Frank said that KJT mostly deals with "people who need someone to talk to confidentially. We build their confidence so that they can contact a safe adult in their support network if there is an issue in their immediate family, maybe a trusted teacher or someone from their wider family. We also talk to them about things they might do or organisations they can contact. A lot of it is building confidence to take the next steps, but ultimately it is the caller's choice what they do.
"We are looking for people who are open, have good listening skills and who have an interest in young people and parents. They need to be flexible in their thoughts and open-minded," said Frank. In addition to training, volunteers are fully supported once they start working at KJT.lu, and they are "never alone, there is always a supervisor to support a team and help them assess the urgency of a situation."
There is a screening process before anyone is signed up to training, to cover safeguarding aspects and to check that a volunteer is psychologically resilient. Training is educational, around child development, how you listen, which is different online, and incorporates counselling skills.
Weyer highlighted that volunteers can be young adults, parents, or even empty nesters. "People can use their life experiences but it is important to have empathy, to imagine what the child or parent is going through."
KJT.lu also incorporates Bee Secure to promote safe use of the internet. Last year the help line (8002 1234) was contacted 400 times, and some 4,300 people reported child sexual abuse material, racism, discrimination and hate speech, scams, and terrorism or radicalism to the stop line. Information is forwarded to the national authorities and in some cases Interpol.
Want to find out more?
KJT.lu will be holding an information evening on 30 March at 18.30. Training will begin in May. If you are interested in attending, you should send an email to contact@kjt.lu for more information.
---
The Luxembourg Times has a new mobile app, download here! Get the Luxembourg Times delivered to your inbox twice a day. Sign up for your free newsletters here.
---