If you are romantically inclined, consider a non-polluting bouquet this Sunday Photo: Botanika
It's Valentine's weekend. I can't promise love, but I can certainly bring the flowers. They top the polls as one of the most popular gifts for the holiday.
Exchanging flowers is nothing new. Their beauty has made them highly prized - and pricey to boot. Thousands of flowers are flown around the world every day to satisfy demand for floral bouquets; adding to our carbon footprint, virtual water consumption and pesticide use.
Fortunately, modern-day restaurants and artisan producers are harnessing flower power, using edible flowers to add both colour and flavour to favourite foods, cosmetics and drinks.
Sowing sustainability
In my quest to find more sustainable, environmentally friendly flowers, I talked to local floriculturist Kate Greenwood at Botanika, who prides herself on the fact her flowers are ''grown not flown'' in the Grand Duchy.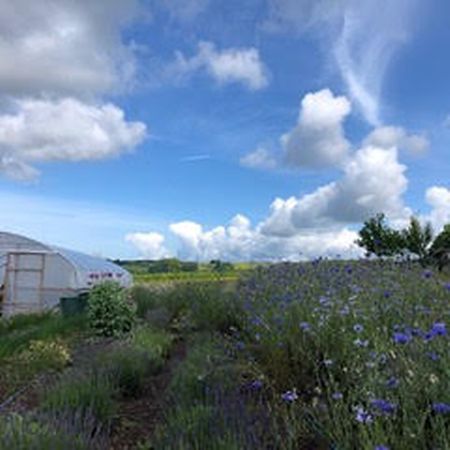 The field where Botanika harvests its pesticide-free flowers Photo: Botanika
Her story will appeal to budding encore careerists everywhere. Having grown up on a farm, the free-range entrepreneur said she was tired of being ''stuck in an office all day long''.
So when her children left home, Greenwood quit her office job to take a permaculture course in Sweden with the renowned teacher, writer and farmer Richard Perkins. When she returned, Botanika was born.
Botanika offers a range of floral products to local businesses from florists to restaurants, like Lea Linster, supplying flowers free of pesticides.
For Greenwood, edible flowers take centre stage. Research has shown that they are not just a pretty face, but rich in antioxidants, vitamins and minerals and that benefits emerge from consuming them.
But in order for flowers to be edible, Greenwood said it is important that they are free of pesticides. And eating flowers from the wild without being absolutely certain of the species is risky.
The majority of plants in garden centres have been treated with chemicals as well, making their flowers unfit for human consumption.
Buy local, grow local
Buying local edible flowers is a step in the right direction, but why not grow your own? If you grow herbs, you are already on the right path.
"Beth Chatto, a British plantswoman ... said that the right plant has to be in the right place. You have to work with nature and know your soil, not fight against it," Greenwood said, advising to "work from the ground up'' because the health of the soil in your garden matters.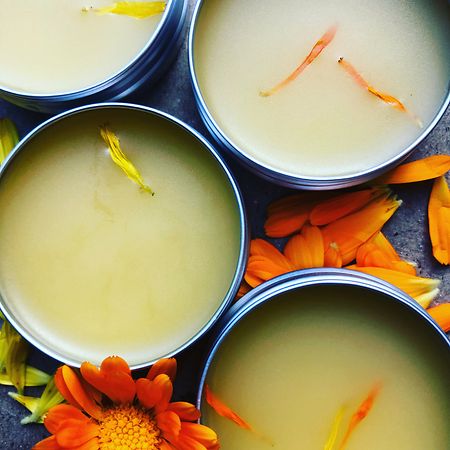 Calendula salve Photo: Botanika
Of all the plants Botanika grows, mint is the best seller. For the novice grower wanting a little more, Greenwood recommended the hard-working herb Borago officinalis. Borage is a versatile, pollinator-friendly plant. It has pretty white or blue edible flowers, often used in salads or to decorate dainty cakes; whilst its leaves can be used to make dishes like pesto.
I was surprised to learn that most borage is flown from Israel to Brussels, and then driven to Luxembourg. A process Greenwood said is not necessary as the plant grows so easily here.
Harvesting is hard work. Flower petals and their parts are hand-picked and then dried individually. Using this method ensures they retain much of their colour and qualities during the preserving process.
Hobby gardeners willing to try the preserving process but without access to specialist equipment should use a regular oven on a low temperature, or air drying pickings in the open, Greenwood said. Timing is key - petals should be picked in their prime and the drying process started immediately, on a warm day when humidity is low. Pop the finished product in a paper bag, mark and date for later use. Start by making simple snack bars of dried fruit and flowers and expand from there.
Although feasting on flowers can seem frivolous, it may come as a surprise to discover that most of us have been eating them all along in the form of cauliflower or broccoli. The florets, as the name suggests, are actually flower buds. So, you could have been on trend for all those years, without even realising it.
Rethinking flowers
Greenwood's startling array of products which her flowers find their way into is testament to their incredible versatility. Botanika produces not only cut flower bouquets and dehydrated edible flowers but also herbal teas and salts, salves, flowerfetti, pesto and oils.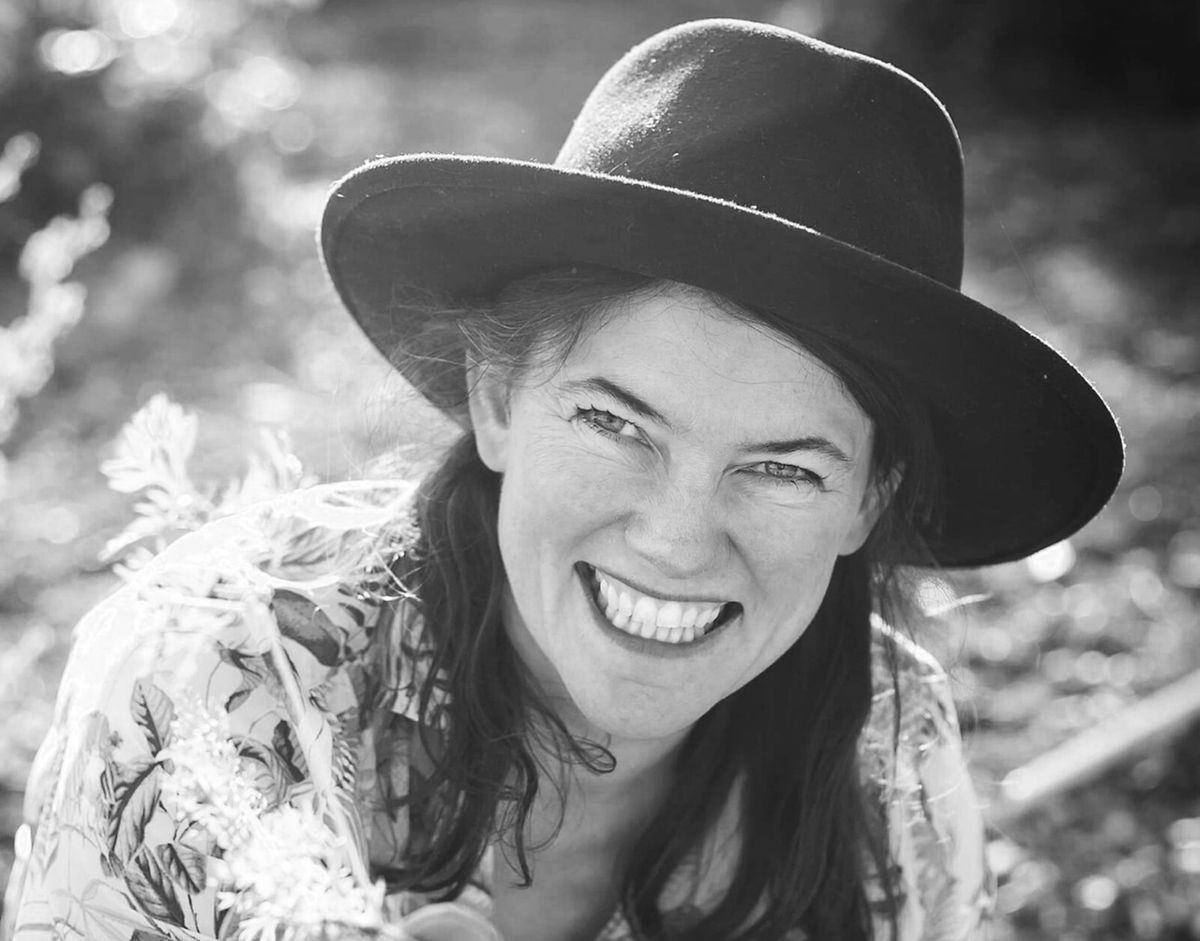 Faye Peterson writes about gardening for the Luxembourg Times Photo: Barbara Doitteau
All these products certainly appealed to my inner alchemist. Who wouldn't find a source of wonder in taking a calendula petal and turning it into a salve or mixing dried petals to create a bespoke blend of tea?
Flowers really are a gift but it is time to switch our traditional plastic covered, long-haul cut flower bouquets to locally sourced ones. In addition to smelling and looking good, they will taste good too.
Looking for an alternative near Luxembourg? Look at the selection of flowers and herbs available from the Jardin de Pimprenelle...
---
The Luxembourg Times has a new LinkedIn page, follow us here! Get the Luxembourg Times delivered to your inbox twice a day. Sign up for your free newsletters here.