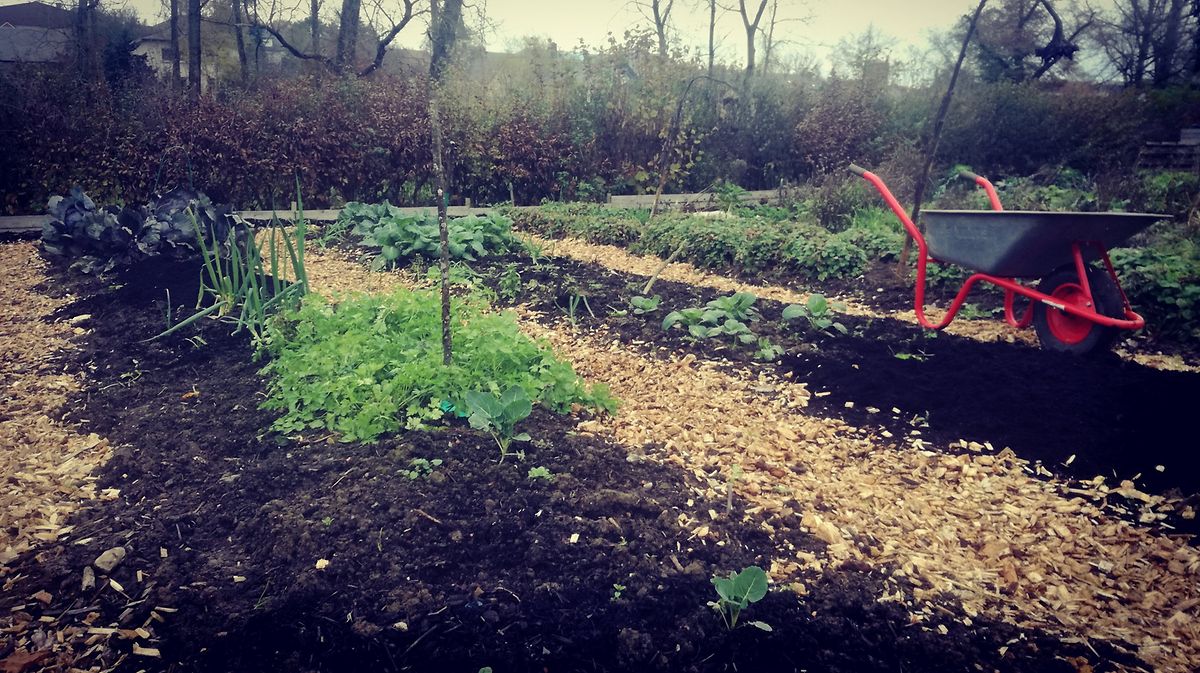 It's a New Year and I'm feeling good. Well, more optimistic anyway. So, this January, let's focus on the two Ps - planning and preparation.
I was caught a little unprepared when the first lockdown was announced last year. Gardening related items sold fast and certain seeds I wanted were not available or couldn't be delivered on time.
This year I plan to get ahead of the gardening game. After all, the early bird catches the worm.
Treasured heirlooms
My seed orders are in and this year I am focusing on heirloom varieties.
Heirloom or heritage plants hark back to a time when food production was less concerned with producing uniform, drought resistant or high yield crops, and promoted local varieties, with quirky shapes that championed taste.
Take a break from the familiar and have fun picking blue potatoes and rainbow coloured veg. It brings out the child in the most jaded gardener and engages the kids too.
Heirloom varieties perform well in home settings, are easy to cultivate, often inexpensive and, it's argued, taste better too.
For me, the real beauty of these plants is the ability to save their seeds. The fact that they are pollinated in the open means any seed saved can be used to produce a plant like its parent the following year. It's a simple act, but one that gives food security; preserving genetic biodiversity and enabling us to produce our own food for free.
But, what about hybrids? Hybrid seeds, often labelled F1 or F2, are not genetically modified frankensteins. These seeds are the result of deliberate cross pollination between two cultivators to create plants for the purpose of exploiting their best or most desirable qualities. It is this specialised breeding that you pay for.
Many crops we know and love are the product of hybrid seeds - supersweet sweetcorn for example. But, saving seed from hybrid varieties is a gamble. Saved seed sown almost always differs dramatically from the original parent plant. To me, the risk is not worth it. Buy new seeds each year.
So, where do you start with heirlooms? A peek in my cart reveals Black Cherry tomatoes, Violette seed potatoes, aubergine Rosa Bianca and elephant garlic. Elephant garlic is actually a closer cousin of the leek family than garlic, but this is just another example of how the horticultural community delights in confusing us.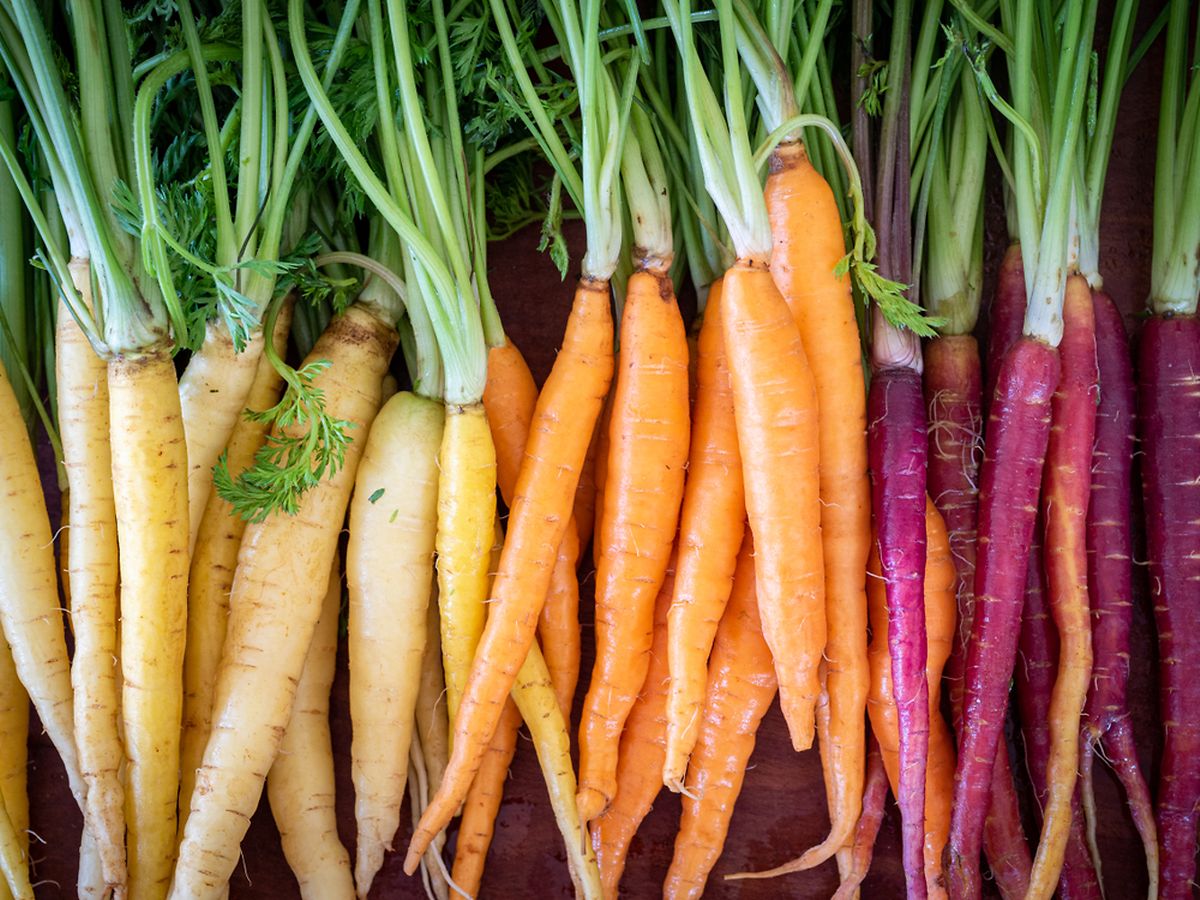 Add variety to your produce with rainbow coloured carrots Photo: Shutterstock
My mantra for heirlooms is much the same as for their more modern counterparts: grow what you eat, sow versatile produce and plant a rainbow.
Varieties that serve a multitude of purposes, like potatoes for chipping, boiling, mashing and roasting will always get my vote. Whilst, unfamiliar clown coloured fruits and vegetables not only make the kids and me happy, but are often packed with more nutrients than the usual suspects we grow and eat.
Be extraordinary with your choices and eat a rainbow.
Revisiting old favourites
It's déjà-vu as I again revisit heirloom varieties. They are the masters of insouciance, making any space look artfully informal.
To become an heirloom flower or plant, seeds must be at least 50 to 100 years old, although others argue they should have originated before the widespread hybridisation of plants after the Second World War. Whatever the case, these plants have stood the test of time, proven their reliability and evolved to become more pest and disease resistant.
Old-fashioned blooms are the ones we often recognise from childhood: sweet peas (lathyrus-odoratus), cosmos (cosmos bipinnatus), sweet william (dianthus barbatus), phlox, (phlox paniculata), poppies (papaver), delphiniums and zinnias are a small selection that spring to mind.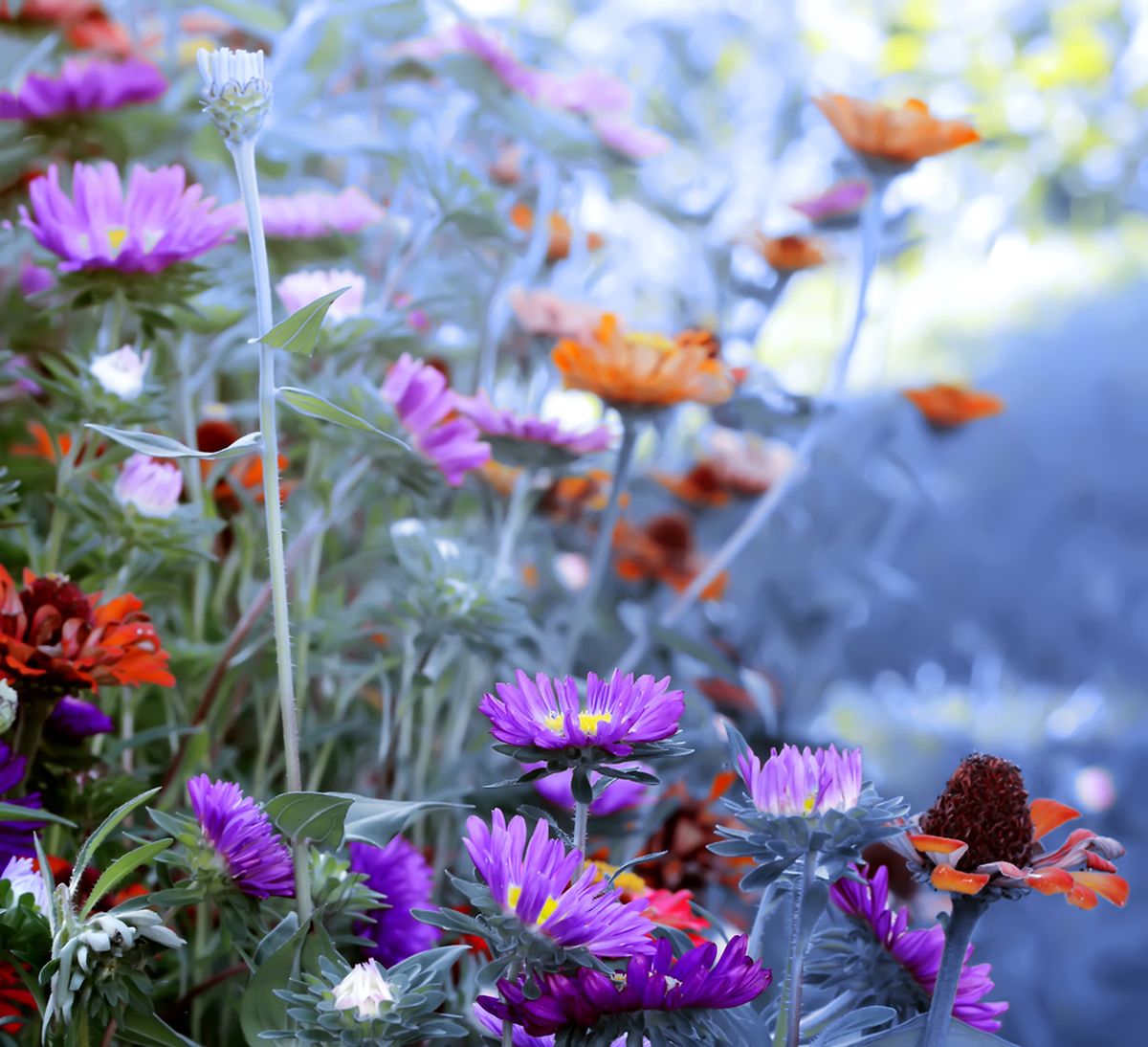 Heirlooms have stood the test of time and make a reliable choice for any garden Photo: Shutterstock
Heritage varieties are easy to cultivate, low maintenance, relatively inexpensive and often beautifully scented. They will frequently self seed, like poppies and delphiniums, and provide long-flowering 'cut and come again' blooms, such as sweet peas and cosmos, from which to make your own home grown displays.
Many of these plants look good in containers too. Zinnias, cosmos, sweet peas and creeping phlox are happy to be restrained in pots on patios or balcony areas.
If you want to get started then sweet peas are a good place to begin. Sowing them now undercover, in a cold frame or similar, will produce a more robust plant. Like many legumes they are leggy, so be sure to have some long thin pots to hand to train their roots. Cardboard kitchen or loo rolls serve this purpose well.
Once your sweet peas are grown to around the height of your hand pinch out the leader or top shoot on the plant. This will encourage the plant to grow out and not just up, which saves energy to increase flower production.
Plant out in mid- spring, when risk of frost has passed, as per your seed packet instructions. Remember to offer them a support structure to climb on and tie in any tendrils as necessary. They should reward you with blooms from early summer through to late autumn.
Pick your varieties with care and pop them in your basket to plant at home. You will be promoting their existence, pleasing our pollinators and preserving the memory of grandparents' gardens everywhere.
Go on, go back. It's the future!
Links
Local heritage seed suppliers:
Support Luxembourg charity SEED and order their free, yes free, seeds. Seed they offer has been grown and saved locally making them the perfect choice.
Help wildlife and win prizes:
Natur & Emwelt are asking our help to monitor birds who visit our gardens with prizes for participants.
So fill up those bird feeders and fill in their survey during the last weekend of January to win! Click here: https://de.surveymonkey.com/survey-closed/?sm=5U8peiQbtdDX5UFqwTqvoNt4_2F_2B_2Bt0yEiql1HjY_2FbhEe2pHN4vSYs5b0_2B_2FLR_2BdGqdiY9kkv5lWF1TttQ6Fgi9Fph7UXdxUcJcaLcdwXktxMY_3D
---
The Luxembourg Times has a brand-new LinkedIn page, follow us here! Get the Luxembourg Times delivered to your inbox twice a day. Sign up for your free newsletters here.