We've all been caught in the slipstream of a tractor even in Luxembourg City. But most of us have no idea about agricultural practices in our adopted home country. Luxembourg is planning to increase the share of organic farming to 20% from 5% by 2025. The remaining 80% of farms will need to operate in accordance with sustainable criteria. Factor in the circular economy and ecologically savvy consumers and farming in the Grand Duchy appears to be heading to a future that is greener than your neighbour's lawn.
But what do the people working the ground themselves have to say? I caught up with Jean Muller, CEO at one of Luxembourg's oldest food producers, Le Moulin, to find out what circular agriculture looks like in the real world.
Local legacies
Le Moulin is a family business that stretches back to 1704. As his name strongly suggests, Muller is a miller - the 11th successive generation. Le Moulin in its long history has practiced circular agriculture, or closed loop agriculture, before the term had even been invented, working with local farmers.

Through the nineties however, Muller saw most of the grain being imported from as far afield as the USA, while local wheat was being used as cattle fodder. That was not sustainable, he says, and made ecological nor economic sense. And so, Le Moulin decided to return to local farms. His company already had ''quality land and quality farmers, why not use the wheat," Muller says. Today, all the flour that leaves the mill is Luxembourgish.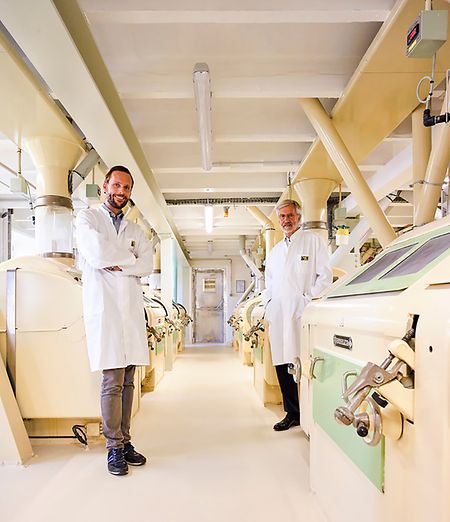 Jean Muller (foreground) and his father Edmond
Working locally enables the business to build direct relationships with suppliers and producers. Muller emphasises how important it is to win the confidence of farmers. Not only to ensure that the wheat is best suited to the mill, but also for consumers. With this ethos, the family ventured into a new food, one synonymous with Italy and Italian cuisine – pasta.

Muller is immensely proud of it. He tells me how together with local farmers, they tried different varieties of durum wheat in order to find the type best to produce semolina. It was five years into their trial that Muller says, ''they hit the jackpot'. Now, all semolina Le Moulin produces comes from locally grown durum wheat. Climate change – often cast as the villain of any story about the environment - was actually one of the factors enabling this venture.

Previously Luxembourg had been too wet and humid to grow durum wheat, says Muller, but changes to the climate have brought better conditions. Even though yield can still be lower in Luxembourg, the quality of the produce is high, Muller assures. While the substance of Le Moulin's pasta is entirely Luxembourgish, the product itself is being produced in the Greater Region. This is simply because there are no pasta-making facilities in the Grand Duchy – something Muller hints will change in the future.
Chill the wheat
Luxembourg is the only country in Europe that grows half of its wheat crop under sustainable farming programmes. In 2007, Muller's father Edmond set up the Produits du Terroir network, together with the Luxembourg Chamber of Agriculture. Now, more than 250 farmers and other partners are participating in it. The programme limits the use of pesticides and other chemicals, which farmers can only use if there are no alternative control measures.

Nor does Le Moulin use any genetically modified crops in their production. Instead, the mill chooses varieties that are adapted to Luxembourg's climate and can resist disease or climate characteristics. The aim is to work with nature, rather than battle against it, Muller says.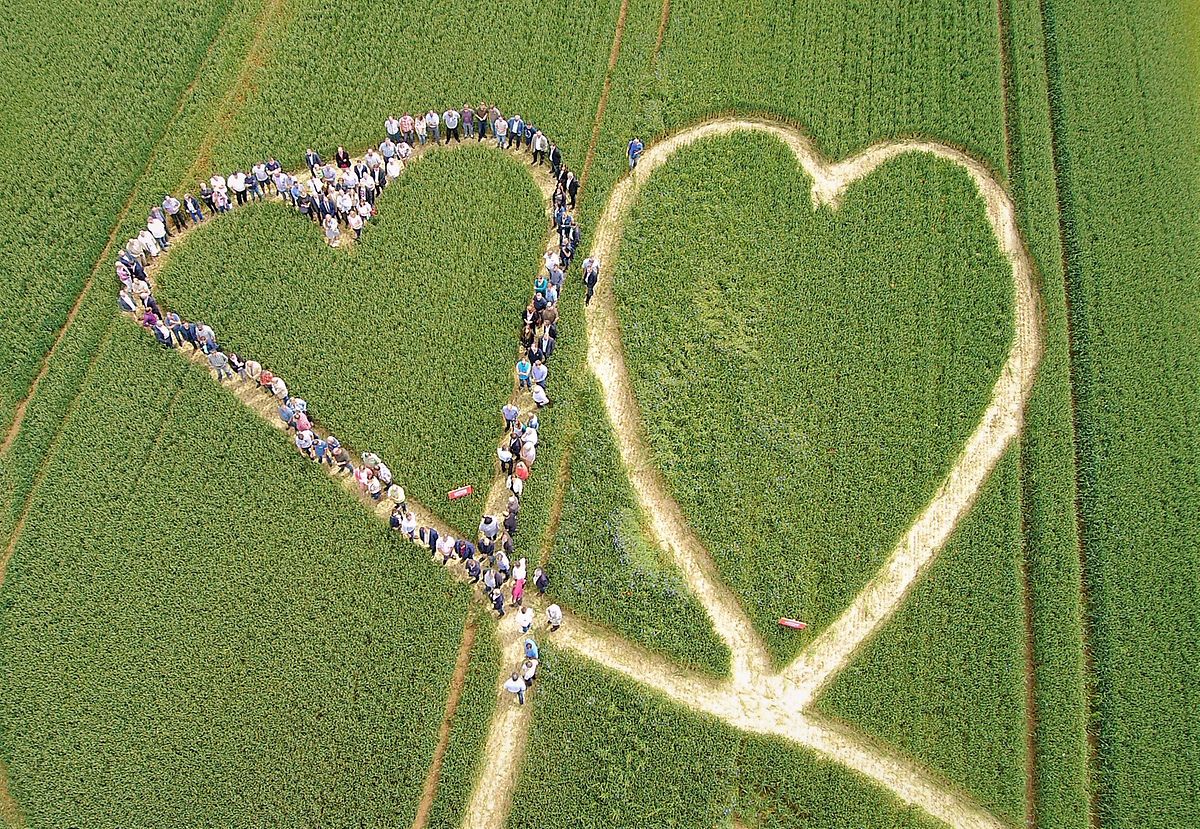 A field at a farm in Goeblange supplying wheat to Le Moulin
Further measures, such as planting of wildflower meadows around the border of the fields, are not only pretty, but practical too. A mix of cornflowers, poppies and daisies attract insects, which increases biodiversity and helps pollination and fighting off pests. In addition, these wildflower meadows provide a 5 to 50-meter break around the crop that must remain free of pesticides.
Luxembourg ramen
Local companies use up a large portion of Le Moulin's flour. Mei Chan, from the recently opened Japanese Ramen noodle business Manzoku, says: ''When we first started … we were unsure if we could find any local flour that was suitable for making craft Ramen noodles in Luxembourg. Then we approached Jean Muller, who was really supportive and flexible, providing us with multiple flour samples to send to Ramen experts in Japan.'' And when the pandemic hit, and border closures meant problems for others, working with a local producer meant the startup business could continue uninterruptedly.
One conclusion I drew from talking to Muller and Chan is that the real driving change to achieve more sustainable agriculture is you – the consumer. If you want cleaner agriculture, buy organic food - and buy local food.
It is as simple as that.
---
The Luxembourg Times has a new mobile app, download here! Get the Luxembourg Times delivered to your inbox twice a day. Sign up for your free newsletters here.
---