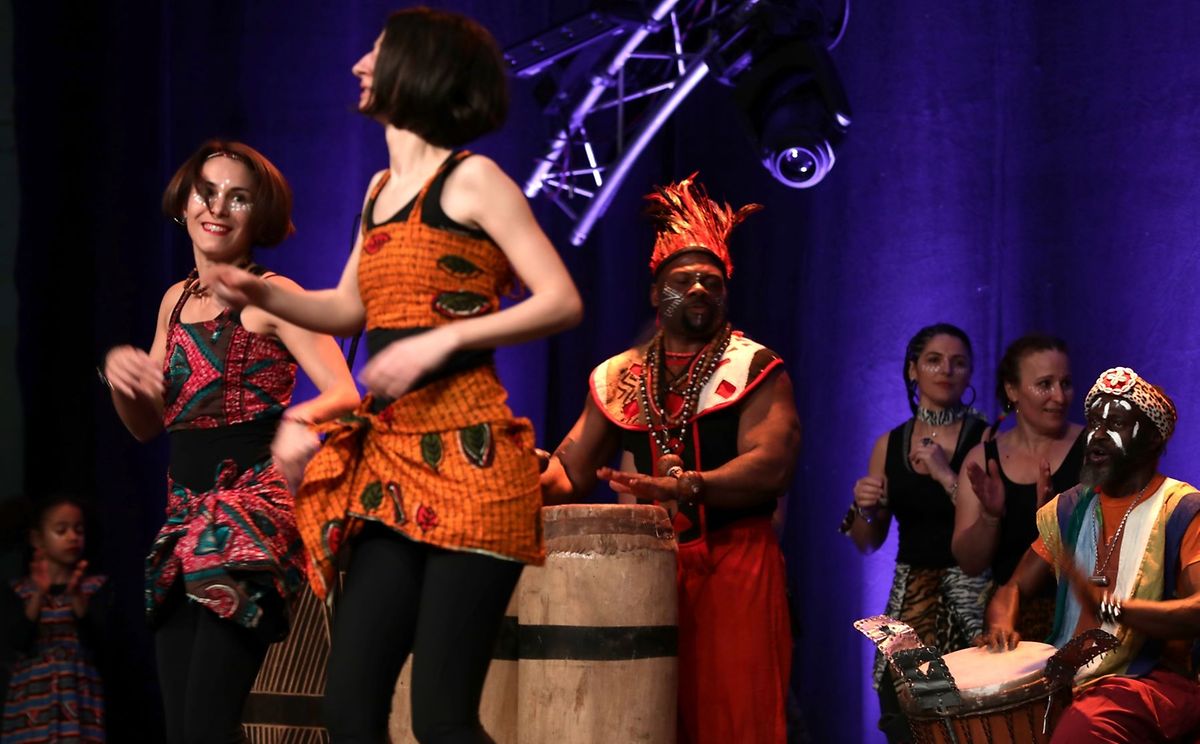 Dance and music performances on the festival stage Photo: Chris Karaba
Minister of Family and Integration, and the Greater Region, Corinne Cahen officially opened the 37th festival of migration, culture and citizenship at LuxExpo the Box in Kirchberg, highlighting that "growing together" was a best way to describe integration in Luxembourg.
The government, which is working on a new law about integration and growing together, will be announcing opportunities for the local and foreign population to express their views on the subject. "We should not live in parallel societies, but integration suggests a one way process, when it's a two-way ticket, in which we must grow together," Cahen told the Luxembourg Times.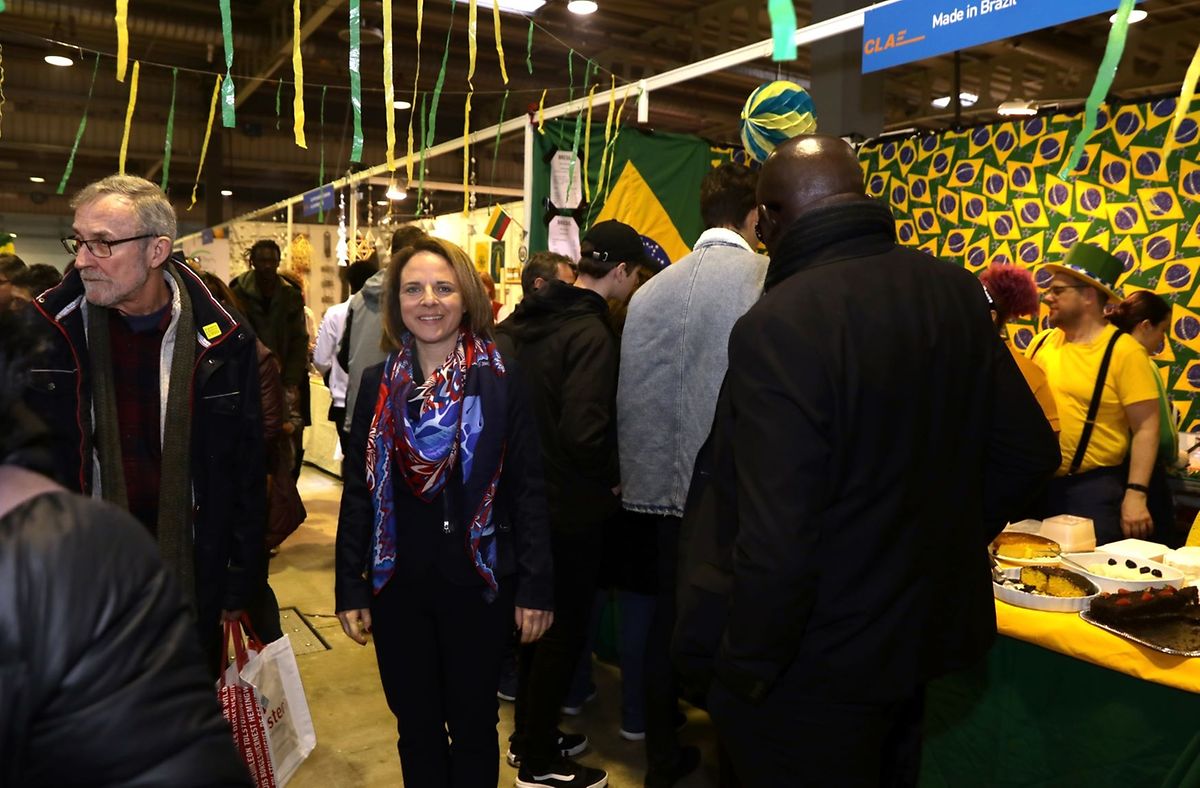 Integration is a two way ticket, says Cahen Photo: Chris Karaba
Cahen has attended several past CLAE festivals and considers them important for Luxembourg's residents to get to know each other's cultures, and for associations to meet and plan common projects.
"Diversity and immigration makes this country very strong. People come with different experiences and education and they help us to shape the future. It's sometimes easy to arrive and fit in with your own community, but much harder to integrate with the rest of the country. Integration actually happens in music and sports clubs, at school or at work," explains Cahen.
She goes on to say that Luxembourgers are very open minded, and aware that the country needs cross-border workers and immigrants. On a personal level, Cahen enjoys the positive ambience: "I meet a lot of people here each year, such as the Syrian refugees that I welcomed to Luxembourg in September 2015."
New Afghan-Lux association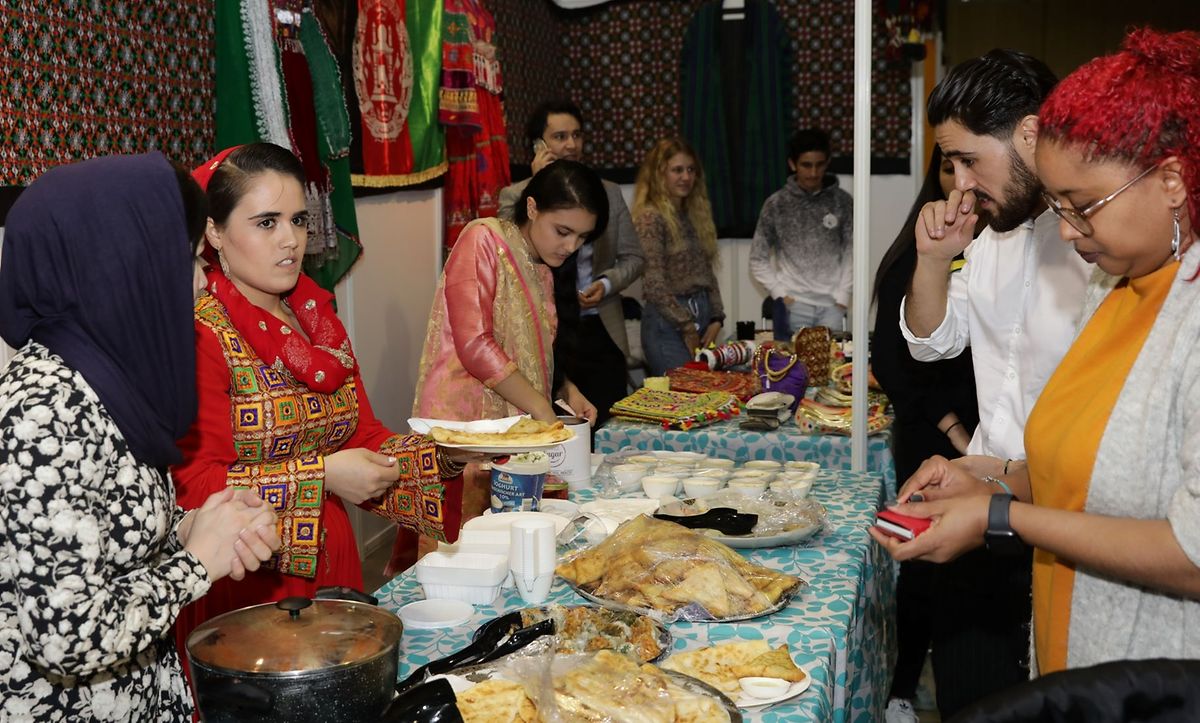 Afghan-Lux stand Photo: Chris Karaba
Created a year ago, the Afghan-Lux association had a stand at the festival for the first time. Mojeeb Abassi arrived as a refugee in 2016 and has since gained his residency and been able to bring his family to Luxembourg. He believes that there are about 800 Afghanis living in the country today. "Our association is not just to help those refugees arriving, but also to help children in Afghanistan to go to school and study, particularly in rural areas where families cannot afford to pay for school," he says.
Luxembourgers involved in charities
Luxembourger Georges Biver is a member of Yara Asbl which runs a house in Nigeria for street children. He says that the project is funded entirely by donations, and that this year, the charity is hoping to start teaching these children skills such as sewing or woodwork, so that they can find jobs.
Food, books, handicrafts and art
The festival is run by CLAE (which liaises with the associations of foreigners living in Luxembourg). Stalls include charities, country associations selling handicrafts, artists, book authors and book sellers. Several stands sell home-made local cuisine from empanadas to goat curry, and there are talks, discussions and the chance to watch live dance and music performances.
Today, there will be a book reading for children (in English), talks from Portuguese writer João Manuel Ribeiro and Catalan writer David Castill, the opportunity to hear a debate on the Moroccan documentary "Women sense tour in Muslim countries", and to watch performances from Ballet Schule Tatjana, The Spanish dance club, and the Indian Association of Luxembourg.
You can review the full Sunday festival programme here.
---
Get the Luxembourg Times delivered to your inbox twice a day. Sign up for your free newsletters here.