Hands up who's a good role model?
Hands up who's a good role model?
Columnist Sarita Rao questions the "try harder" and "be braver" messages to we are giving girls for International Women's Day, and asks if less-than perfect role models are the way forward
"being best" is perhaps the worst female disease says columnist Sarita Rao
There's nothing like preparing dinner whilst listening to your favourite tunes. Except if it happens to be the feminist anthem Sisters are doin' it for themselves, and you're belting out "and we're coming out of the kitchen", whilst slavishly stirring pots on the stove.
In my natural habitat (aka the house), I am mostly to be seen wandering the stairways with baskets of laundry, lugging eco bags filled with groceries from car to kitchen, and slicing or dicing the next meal.
It got me thinking – how much of a feminist role model am I to my two teen daughters?
They do not remember life before Luxembourg. The time when I regularly ran from the station to the childminders and was found in the supermarket aisles at 10pm. I worked full time, felt laden with guilt about being a bad mother, carried the mental load, and was permanently tired.
When we moved here, I wanted more time with my young children. I thought I would work part-time from home, and take on childcare and household chores. I have since been laden with guilt about not earning much, carry the mental load, and am permanently tired.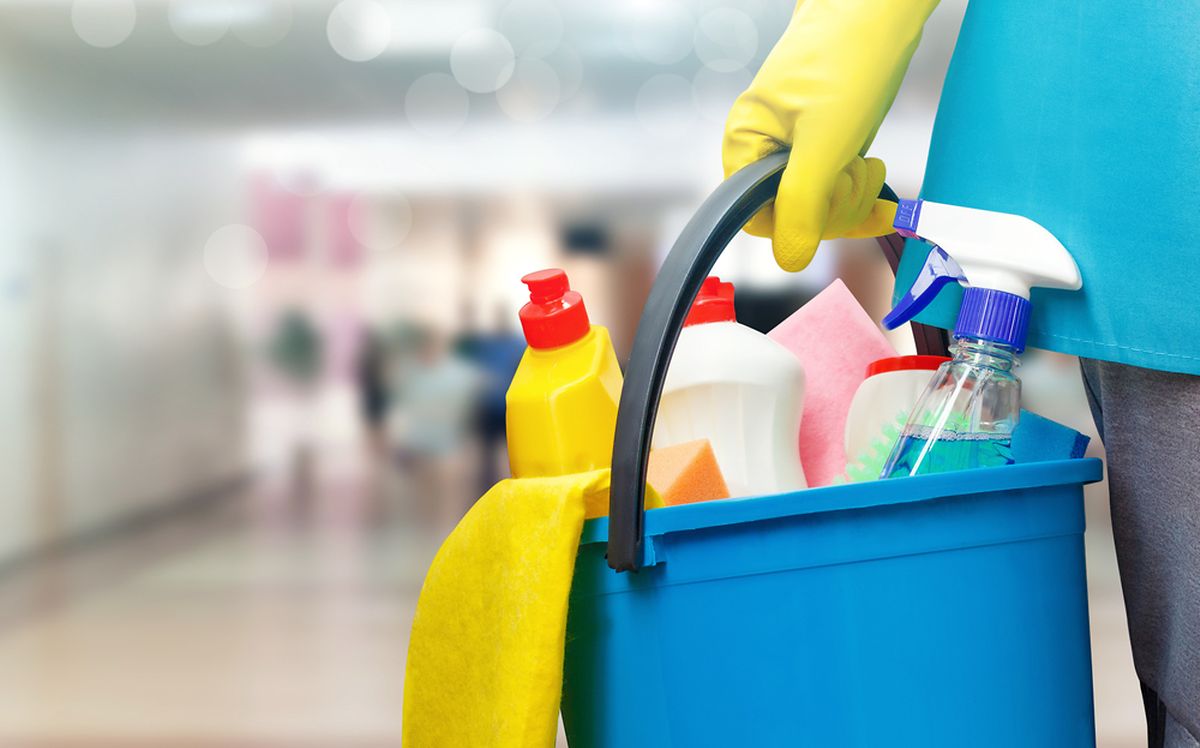 According to the UN, women and girls do 75% of unpaid work. In some countries this contributed significantly to GDP.
Photo: shutterstock
It was a family decision (mostly made by me) to ensure everything ran smoothly with one parent doing all the chauffeuring to activities, housework, holiday planning, and putting dinner on the table weekday nights. A choice only someone in a two-parent, double-income, household could make.
But I've become a despot about clean work surfaces, placing footwear correctly on the shoe rack, and wardrobes filled with neatly folded clothes.
Why? Because in the absence of a career, I want to be a champion at cooking dinner and budgeting household expenses. And "being best" is perhaps the worst female disease.
Perfectionism a gender disease
My girls tell me about the constant barrage on social media, shouting how they should look and what they should eat. Even at my age I am subjected to yummy mummies on keto diets who can still do the splits.
If the pressure on girls and women to look perfect isn't bad enough the pressure to have an interesting, fulfilling, or important-to-society type of career is suffocating.
You only have to look at the female pioneers signed up to speak on International Women's Day – tennis professionals, former government ministers, science geniuses - to know that the message we are giving is that girls must try harder, and be even more perfect.
We are told (by the University of Luxembourg's science department) that girls should be braver about careers in science, because only 19% of scientists in Luxembourg are women.
How about telling girls just to be less perfect? I conducted my own scientific study of my younger daughter's class and their choice to take advanced maths next year. None of the girls who opted to take it get less than A or B grades. Some of the boys who did get C and D grades. Barely in their teens, the gap in confidence and the aspiration to be near-perfect by one gender is already obvious.
Girls should be braver about careers in science, because only 19% of scientists in Luxembourg are women. How about telling girls just to be less perfect?

Sarita Rao
This doesn't feature much in the speaker debates for International Women's Day. Nor does the need to feminise the workplace, by which I don't mean adding a vase of flowers.
I mean companies that attract women who manage family with careers by giving them more flexibility to work where and when they choose. I mean an end to presenteeism in the office and, instead, a focus on who does their job well. It should not take a pandemic for businesses to consider home working when mothers have been asking for it for years.
Increased violence towards women
The panel discussions also don't tackle the other glaring problem. That of increased violence towards women. One in six women in Luxembourg has been the victim of sexual assault according to a Statec report, whilst in the UK, September 2022 saw the highest ever recorded number of rapes in a 12-month period.
It's online too, with one in 10 women in the EU aged 15 years or over reporting cyber harassment, including unwanted and offensive sexually explicit emails or SMS messages and inappropriate advances on social media.
I tell my teen girls to avoid dark, empty places when they are in the city and to phone me from the bus stop. I don't stop them going out. I tell them to recognise that beauty standards for girls are unrealistic but I don't stop them wearing make-up. I tell them to pursue what they enjoy but don't feel pressure to get A grades to prove they are good at it.
And I bang those shopping bags and clank plates when I empty the dishwasher to remind everyone in the house that I am working, even if I'm not paid for it.
Perhaps I will leave crumbs on the counter and dirty clothes in wash baskets to be a better role model. To showcase that we women don't need to be perfect. And hope it detracts from the disappointing message we are still giving girls on International Women's Day.
---
The Luxembourg Times has a new mobile app, download here! Get the Luxembourg Times delivered to your inbox twice a day. Sign up for your free newsletters here.
---