Hello Dolly, goodbye Easter blues
Hello Dolly, goodbye Easter blues
As the school holidays start, what new things can keep your brood busy for the next fortnight? Perhaps a little bedtime reading with Dolly Parton? Check out our ideas list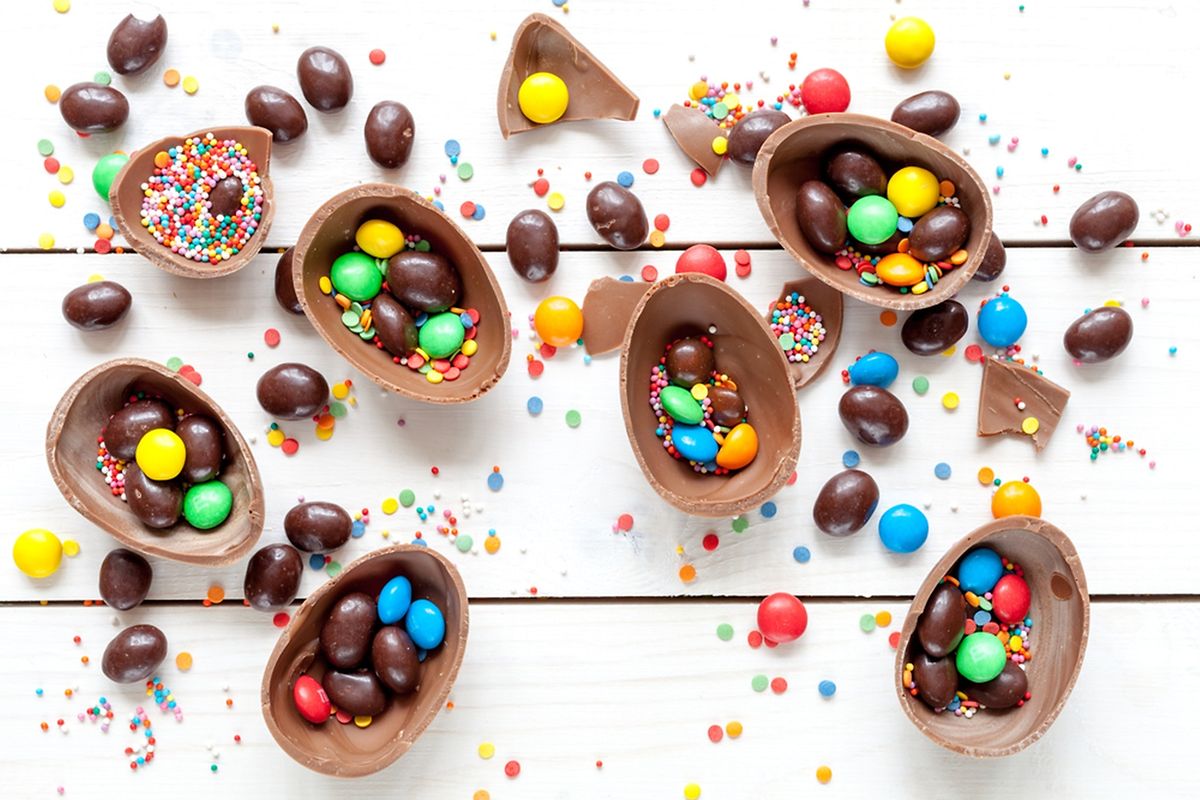 Schoul Doheem is running an 3D Easter egg cup challenge Photo: Shutterstock
Run out of ideas for what to do at home during the Easter holidays? How about listening to some celebrity book reading, a bit of Luxembourgish puppet theatre or Treasure Island at the National Theatre in London.
Alternatively, you can try your hand at a 3D egg cup challenge or take in some cute animals on EarthCam. Energy boosters include a bit of PE with Joe Wicks or a ballet lesson with the NYC Ballet's Tiler Peck.
Celebrity book reading
Take your "elevenses" with David Walliams who is currently reading stories from his World's Worst Children books every day. These tales of naughty children who often come to a terrible end should keep pesky kids in line. Say goodnight with Dolly Parton who started reading bedtime stories on 2 April.
Plenty of authors and illustrators are recording audios and videos of themselves reading stories including Axel Scheffler (Stick Man), or if you prefer something in French, France Inter has a number of audio short stories.
For kids who like to read rather than listen, the National Library of Luxembourg allows you to borrow e-books, both fiction and non-fiction and with plenty of titles in English including Harry Potter. Children can also connect with other readers around the world who are thumbing through the same book. If you haven't registered with the library, don't worry, you can do so online here.
Easter crafts and games
Schoul Doheem has created an Easter egg cup challenge, where children can design their 3D egg cup using tinkercad with entries to be submitted by 8 April. The Artful Parent has lots of great Easter arts and crafts activities, whilst Activity Village has free downloadable Easter activity packs for both younger and older children.
KidsBox in Luxembourg allows you to rent toys for a month. In each box you get three fun or educational toys which you can keep for a month. Home delivery is free and during isolation if you use the code CONFINEMENT when you book it, a box will cost you just €17.
If you prefer something less Easter-orientated than children can learn to draw sausage dogs and cute dinosaurs on this website, with video tutorials from award-winning book illustrator Rob Biddulph.
Theatre
If you can stomach the queues to get online (which move fast I might add) the family can catch some brilliant performances from the National Theatre "at home" season. Watch Jane Eyre on 9 April or Treasure Island on 16 April. Recordings will be available for a week afterwards if you miss the livestream.
Children can enjoy some free Luxembourgish puppet theatre from Figurentheaterhaus Poppespënnchen. On 5 April at 15.30 they'll be streaming a version of the Brothers Grimm's famous tale of Rumplestiltskin. You can also catch regular livestreams of the puppet show for kids, Hoplabum.
Nature and Zoo cams
You can learn about the tiger, or Aboriginal Australian culture, and try your hand at making paper straws at the National Geographic kids' website.
EarthCam links up to zoos and wildlife parks across the globe giving you access to live webcams and lots of animals in action. For some sea life, try the Monterey Bay aquarium webcams which zoom in on the coral reef, jellyfish, otters and sharks.
Treat yourself to a private virtual tour of some of the world's most stunning gardens from Monet's place in Giverny to the Keukenhof tulips in Amsterdam (currently in full bloom), or the Hawaii Tropical Botanic gardens.
If you fancy growing your own, then this blog on kid's gardening has great ideas for sprouting from the vegetables and fruit you have in your kitchen such as tomatoes, strawberries and avocados. The Luxembourg Times' gardening guru Faye Peterson also has some suggestions for growing tomatoes and roses in her latest article.
Exercise
Claire Marie Pilates Luxembourg is running a weekly online livestream of mini-me kids' yoga on Wednesdays at 10.00, that's free to join and continues during the Easter holidays.
Several families have had hilarious fun trying to keep up with PE with Joe Wicks in which he broadcasts a daily 30 minute routine of physical education exercises – be warned that there are a lot of squat thrusts involved.
Got a little ballerina, well let's see if they can cut the mustard with Tiler Peck, the principal dancer with the NYC Ballet who is livestreaming classes for everyone to try.
---
Get the Luxembourg Times delivered to your inbox twice a day. Sign up for your free newsletters here.