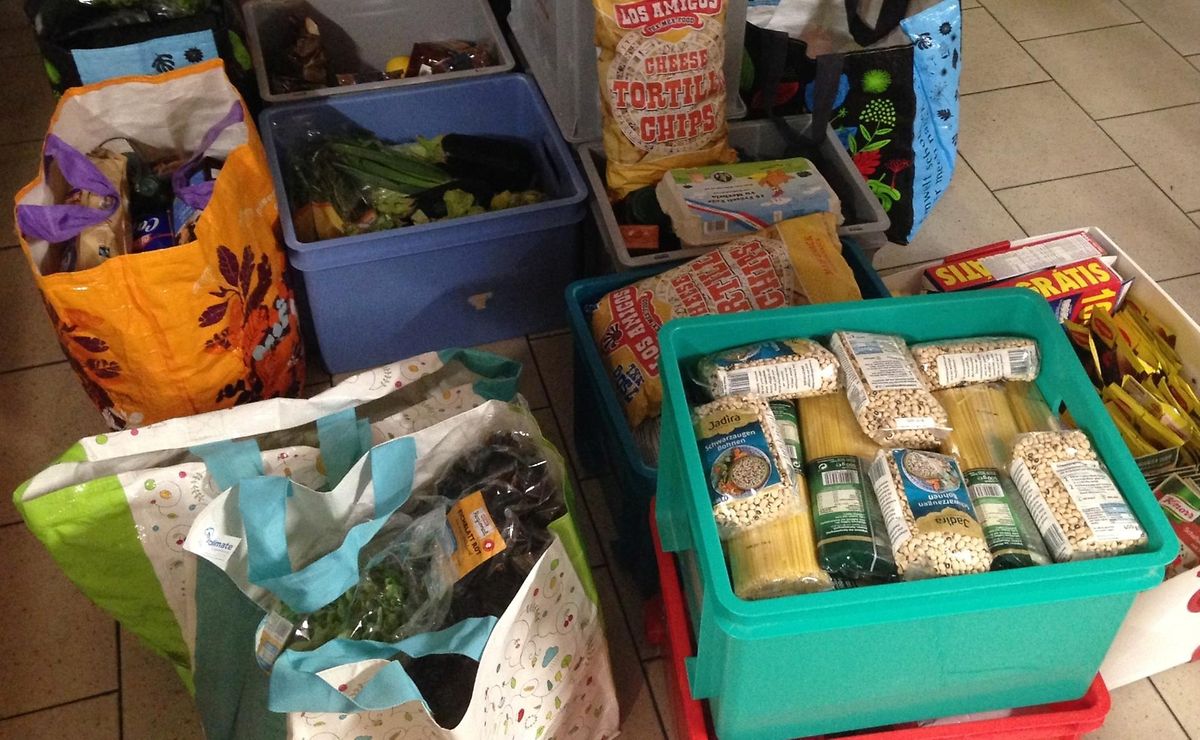 Restaurants contribute 5,250 tonnes of food waste in Luxembourg each year Photo: Foodsharing Luxembourg asbl
Foodsharing Luxembourg has begun to pick up left-over food from restaurants and pubs caught out by this week's new Covid-19 restrictions, helping the non-profit association in its goal to reduce food waste.
"In the last lockdown, [only] one restaurant contacted us, but after the restrictions ended, several restaurants told us that they would have been in contact had they known about us," association spokeswoman Michelle Kleyr said. "Although these [new] restrictions are less sudden, some restaurants and cafes still might have food they cannot use and we'd like them to continue contacting us," she said.
Each Luxembourger throws out between 118-124 kilos of food per year, government data have shown. Despite its diminutive size, the country as a whole produces as much as 70,800 tonnes of food waste each year.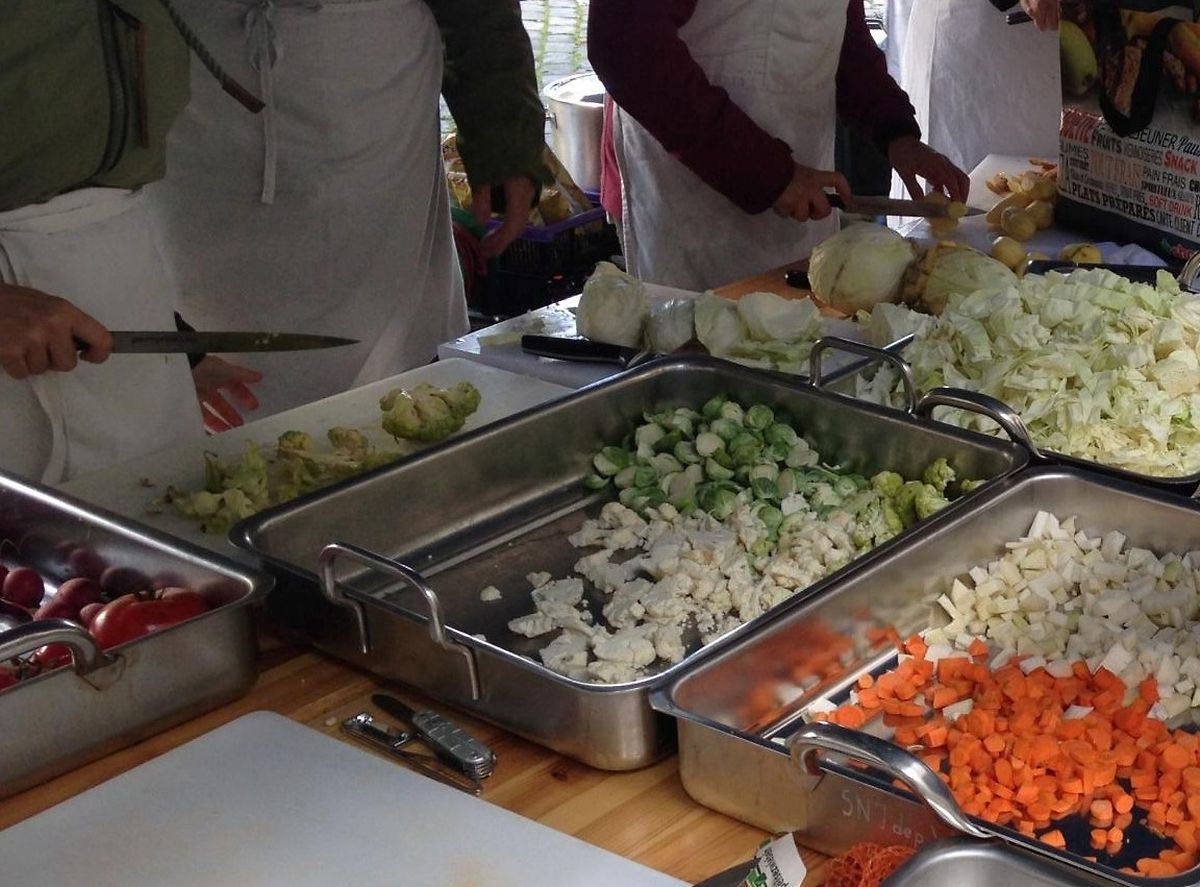 Volunteers cook and distribute rescued food. Photo: Foodsharing Luxembourg asbl
Whilst three quarters of food waste is generated by private households and disposed of in municipal waste, the food sector contributes 5,250 tonnes a year and catering in schools, hospitals and retirement homes a further 7,100 tonnes.
Since 2016, the total amount of food waste in Luxembourg has increased by 5 per cent, with biodegradable waste, particularly bread and dairy, making up about one third of household waste.
Recent research found that 80% of food waste in restaurants could be avoided as it mostly consisted of surplus meals, Kleyr said.
Foodsharing Luxembourg currently has 112 members and deals with 12 stores including Match, Naturata, Ital Gros Point, Ouni and Délice Végétal. Over the past six months it has made 334 food pick-ups, rescuing some 3,050 kilos of food.
"We will be opening our first food-sharing point next week with a fridge or shelf in Bonnevoie on 7 rue Auguste Charles," says Kleyr.
At the moment, the food that is picked up by volunteers is shared within their network of family and friends or with other organisations. Food-sharing points will allow anyone to drop off or collect food.
The organisation distributes its food regardless of the social or economic background of its recipients, and cooks meals from rescued food at events where people can get a free meal.
Foodsharing Luxembourg encourages both private and business members to join by emailing their association.
---
The Luxembourg Times has a brand-new LinkedIn page, follow us here! Get the Luxembourg Times delivered to your inbox twice a day. Sign up for your free newsletters here.