When two strangers, Karen (Helena O'Hare) and Antonio (Alex Teligadas), meet in a bar, what is behind their conversation?
What happens when two strangers meet in a bar? Last Chance Saloon, to be performed by the New World Theatre Club between 18 and 20 May, sets the scene of Karen and Antonio's meeting in a fancy hotel bar.
Karen, played by Helena O'Hare, is sipping a cocktail, feeling a little uncomfortable to be alone. Antonio, played by Alex Teligadas, introduces himself with feigned confidence, trying hard to impress her. Despite her clear annoyance, she does not ask him to leave. Is there something there, and where will it lead?
Director Bjørn Clasen admits that it is difficult to talk about the play, penned by award-winning Yorkshire playwright Shari Gledhill, without giving away spoilers: "It's about two people who meet at a hotel bar, and at the beginning the man makes conversation, but the woman dismisses him a little. As an audience, we wonder what this is about, does she want him to sit there or doesn't she. And, of course, it turns out there is a reason for that."
Dialogue-driven play
It is a challenge to direct this 35 minute play which will be Luxembourg's entry for the Festival of European Anglophone Theatrical Societies (FEATS) in Bad Homburg, Germany, later in May, Clasen said.
"How do you keep the audience's interest when the reason is revealed relatively late on," he said. "So, it becomes about everything the two characters say. Behind every sentence there is a subtext. Many of us will be familiar with the fact that we say one thing but think another."
Clasen likens Last Chance Saloon to a scene in the Woody Allen film Annie Hall, where the would-be lovers are talking but the subtitles say what they really mean. "It's about two people who want to say something but for some reason can't, and therefore say something else, hint at it, or act irrationally."
More men needed in amateur theatre
Of Danish origin, Clasen grew up in Luxembourg and got involved in theatre by attending a workshop to prepare for a performance in four languages of Shakespeare's A Midsummer Night's Dream, as part of the celebration of the city as European Capital of Culture in 2007. He was cast as Oberon.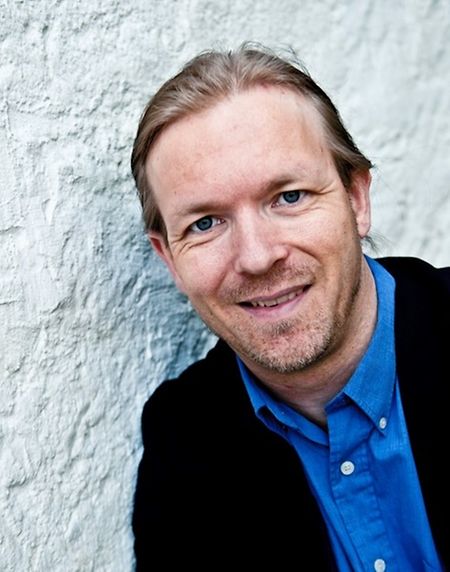 Director and actor, Bjørn Clasen, prefers the minimalist approach with less effects and more focus on the psychology of the characters
Photo: Maruška Raunacher
"I immediately became infatuated with theatre, and ultimately it led me to take a diploma in stage directing in Germany, although contrary to the general approach there, I prefer the minimalist approach with less effects and more focus on the psychology of the characters," he said.
Last Chance Saloon for Clasen is a dialogue-driven play, with very little by way of stage props. "You really must focus on the dialogue from the first to the last moment. Gestures and facial expressions have been micro-rehearsed. For every word one actor speaks, the other must react in a certain way, to give it that flow to make it interesting."
Clasen is a coach and is interested in psychology and the dynamics between people. One of a handful of men in local amateur theatre, he says he doesn't understand why so few men join theatre groups. He even considered running this play with two female leads when at first no men had signed up for the auditions.
"I like that theatre projects are about four to six months and you have a very clear result. Everyone has a specific role on or off stage, and all of them are important. I have learnt more from theatre in 16 years than from any management or professional training, particularly about confidence, group dynamics, and getting out of my comfort zone."
Sultry acapella jazz group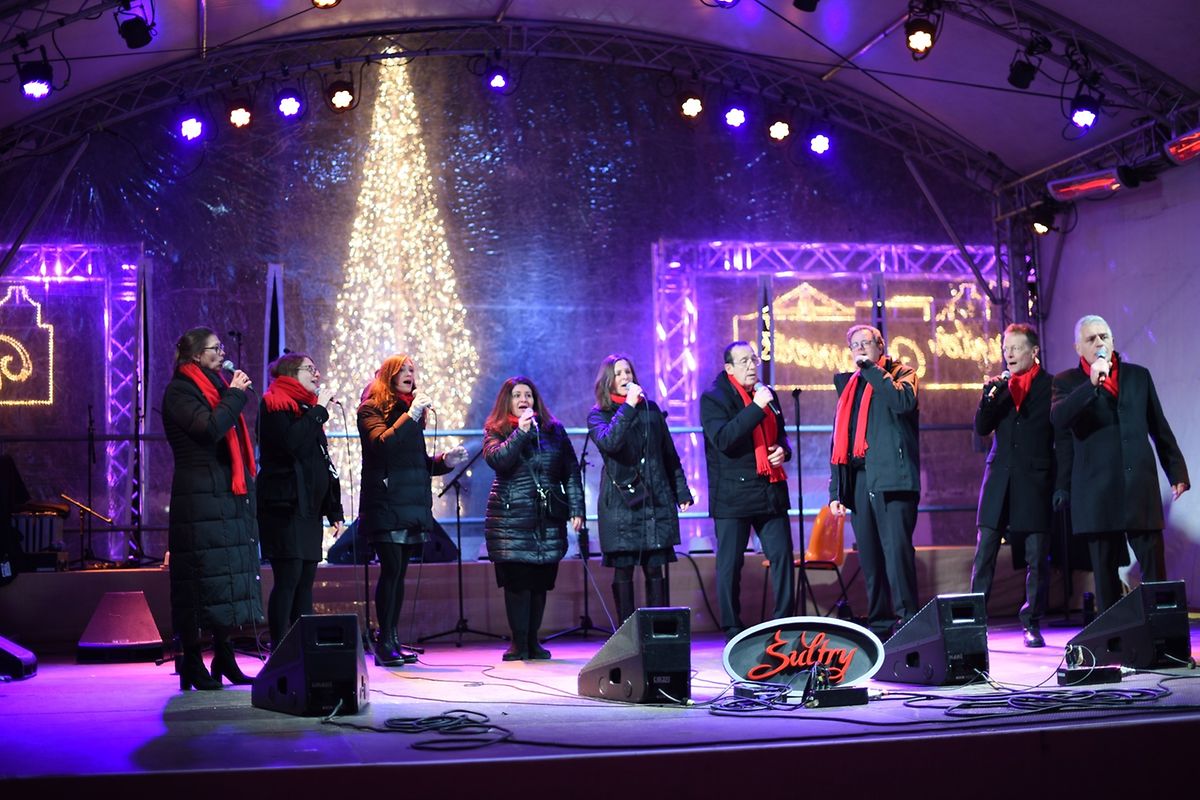 Sultry will perform jazz, gospel and pop tunes from their repertoire
Photo: © Sultry asbl
After the play, there will be a performance from Sultry, a Luxembourg-based acapella jazz group and comprises singers from many nationalities and cultures who perform a variety of jazz, gospel and pop tunes – from Frank Sinatra and Ella Fitzgerald to Stevie Wonder and Patsy Cline.
When, where and how to get tickets
You can catch both the theatre and acapella performances between 18 to 20 May at 20.00 at the Cultural Centre Hollerich, at 34 Emile Lavandier. Tickets cost 20€ for adults and 12€ for students and the total running time for the evening will be approximately 90 minutes. For more information see www.nwtc.lu.
---
The Luxembourg Times has a new mobile app, download here! Get the Luxembourg Times delivered to your inbox twice a day. Sign up for your free newsletters here.
---