Winter activities in the Müllerthal
Winter activities in the Müllerthal
As temperatures plummet and the first snow falls, head to Luxembourg's 'Little Switzerland' for some cold-weather fun.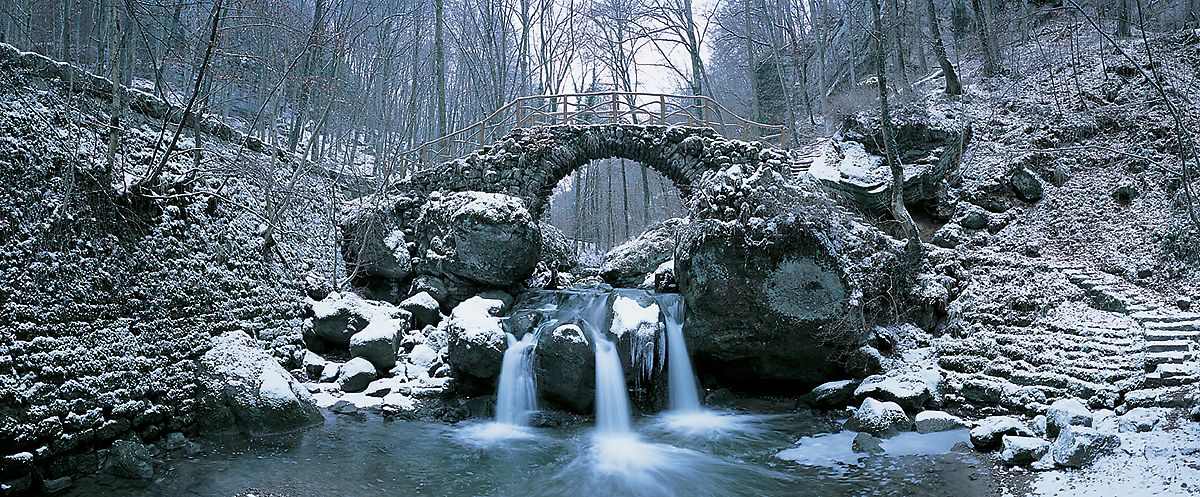 The Schiessentümpel cascades in the Müllerthal (LW)
The Müllerthal Trail is one of the most beloved hiking destinations in Luxembourg, and most of its routes are also open during the winter months.
A hiking map can be purchased for €4 from any tourist information point or ordered from the Regional Tourist office of the Müllerthal.
There are a number of long routes that can be completed in one go if you're motivated (two hikes of 37 kilometres and one of 38 kilometres), but these can also be divided into smaller stages.
A number of much shorter hikes are also listed.
The trails leading along and through the imposing rock formations for which the Müllerthal is famous are also accessible during the winter months.
Other activities in the region are also available in the colder months, such as Winter Renaissance Tours at the Beaufort castle or ice-skating at a rink a few steps from the castle.
A number of local Christmas markets will also take place in the region over the next two weeks, including in Moersdorf and Echternach.

More information on the hikes, castles, ice rinks and markets can be found here.
So, whether you're a tourist or live in Luxembourg all year round, as temperatures plummet and the first snowfalls make their way through Luxembourg, you know where to go for your next hike!