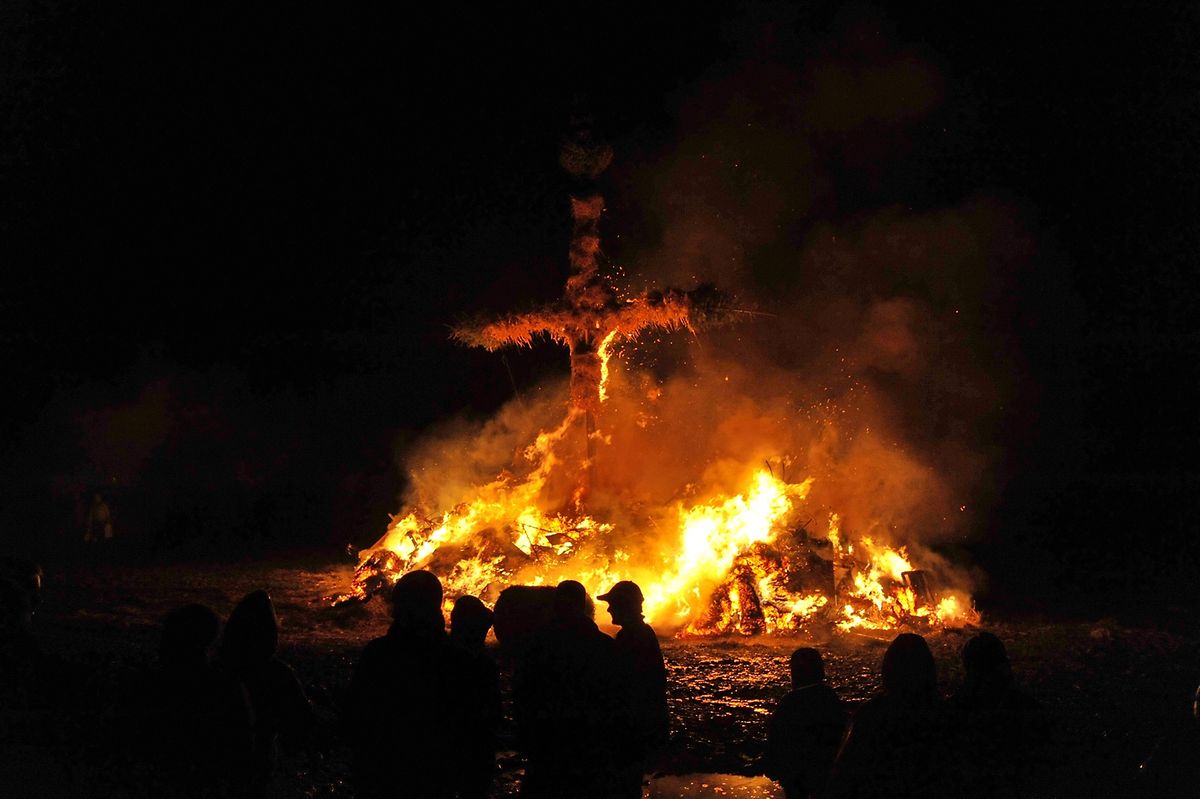 Buergbrennen (Alice Enders)
Winter is to get a farewell fanfare this Sunday as torchlit processions are held throughout Luxembourg, ending in massive crucifix bonfires, a sight that can seem quite bizarre and even a bit scary to foreigners just arriving.
The traditional Buergbrennen event is based on an ancient pagan tradition, marking the end of winter and the start of spring.

Taking place on the first Sunday in Lent, the occasion is marked by torch-lit parades through streets.
These culminate in giant bonfires, often in the shape of a fort, with huge crucifixes sticking out the top (and looking like something out of the cult film Wickerman), in which old Christmas trees are burned, among other things (but not goats).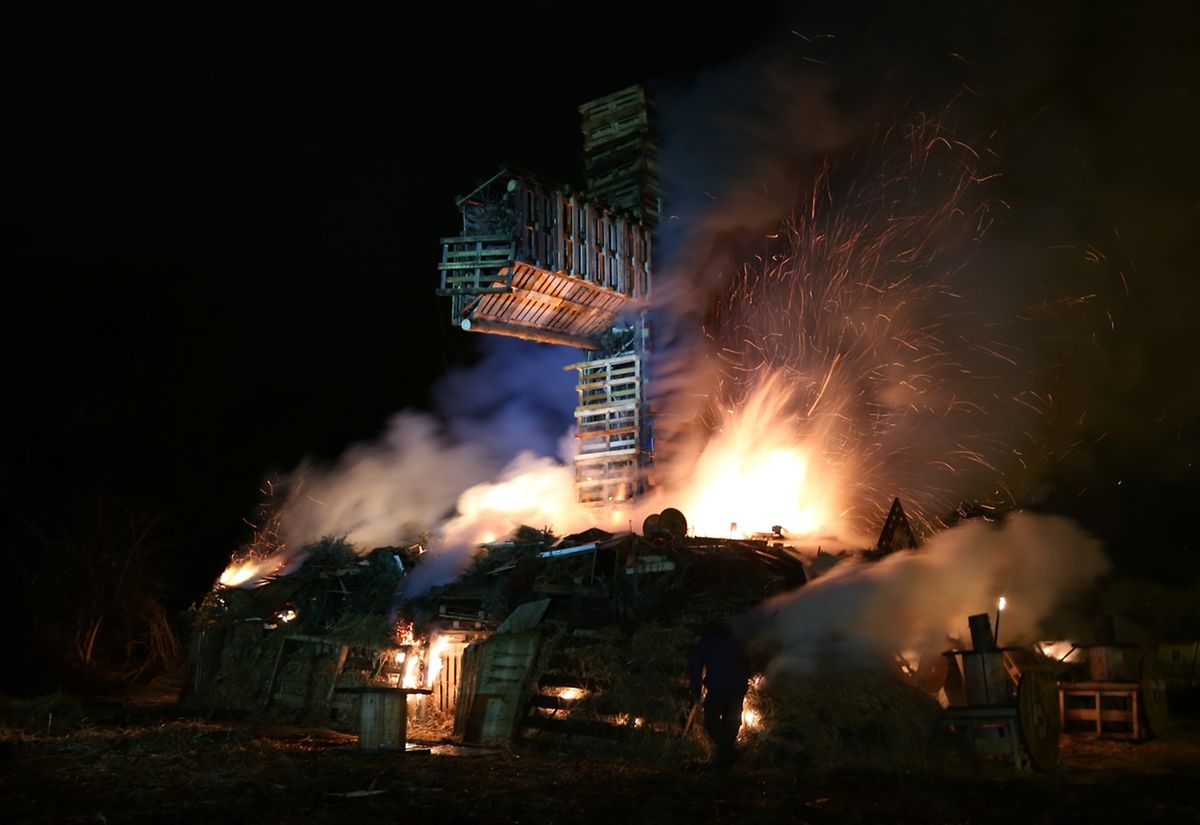 Buergbrennen 2017 (Anouk Antony)
The old tradition is meant to chase away the spirits of the cold season by figuratively burning winter away.
In many towns, newlyweds or couples set to marry that year light the bonfire.

Residents can choose from a number of Buergbrennen events taking place around the country – and, indeed, the capital – where this year the main gatherings are held in Beggen (near the football field), Bonnevoie (at Kaltreis, near the water tower), Cents (Rue Biermann and Simonis) and Cessange.
Happy Buergbrennen to you!