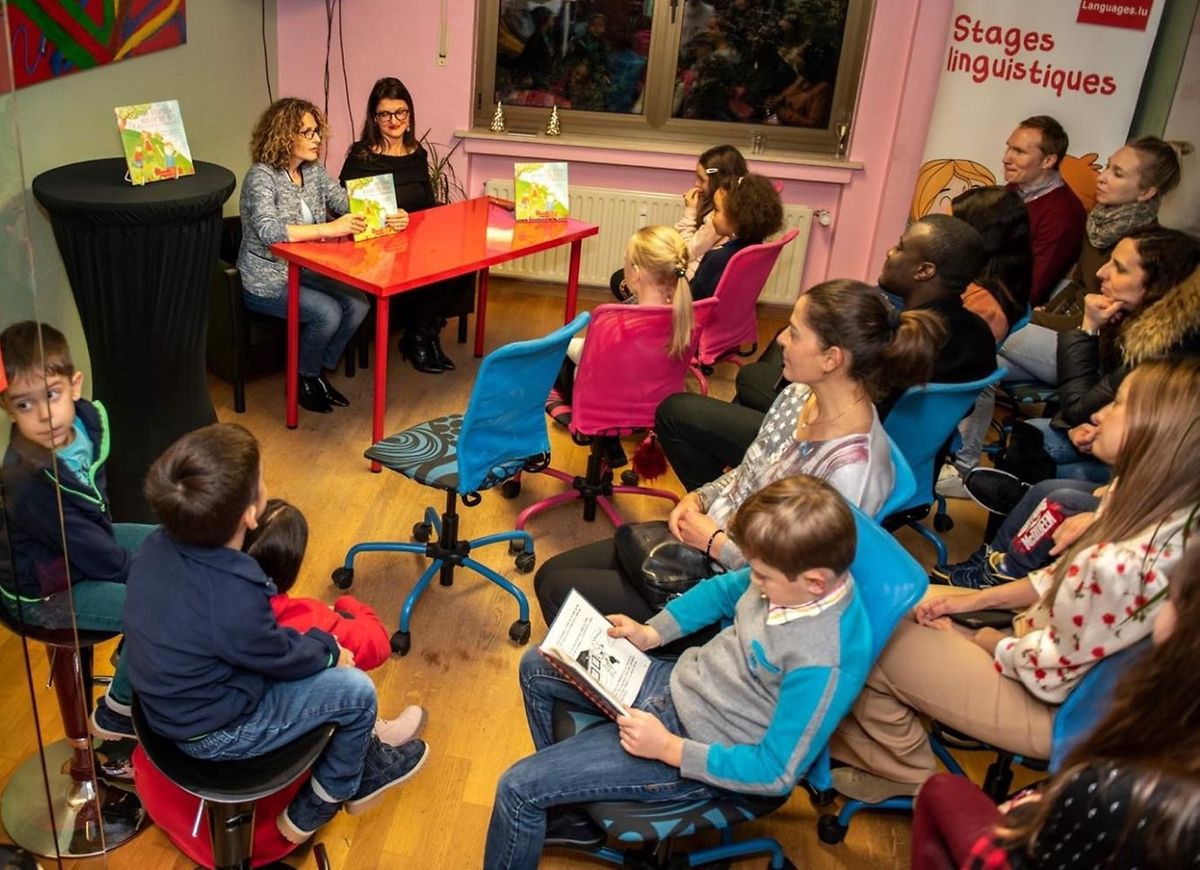 The new book was launched at Cafe Bovary and Languages.lu over the weekend Photo: Bobbo Hallengren
A new book for children aims to teach the next generation to respect the environment but also highlights the multi-cultural nature of Luxembourg.
Romanian-born author Daniela Lacramioara Moraru and illustrator Doina Axenti launched the book – entitled "Our Magic Journey on Earth. A Book of Kindness, Friendship and Respect" / "Eis fantastesch Rees op der Äerd - ee Buch iwwert Frëndlechkeet, Frëndschaft a Respekt" – at Café Bovary in Weimerskirch and the Languages.lu language school over the weekend.

"The book is a reminder for children and adults that we are just a tiny part of our planet and should treat it with respect and care. We should grow up seeing ourselves as part of the world and connected to its nature, inhabitants, their different cultures and history," Moraru said at the launch.
The book features three stories, with "Courage" telling the tale of a tree and his friendship with the flowers. "Itzi" recounts the journey of a duck to understanding that eating bread thrown to him is not good for his health. Finally, "Claude" is a locally-flavoured story of a boy's desire to travel the world. Living in Luxembourg he is able to experience so many cultures without leaving his home country.
Dedicated to the boy who asked for a story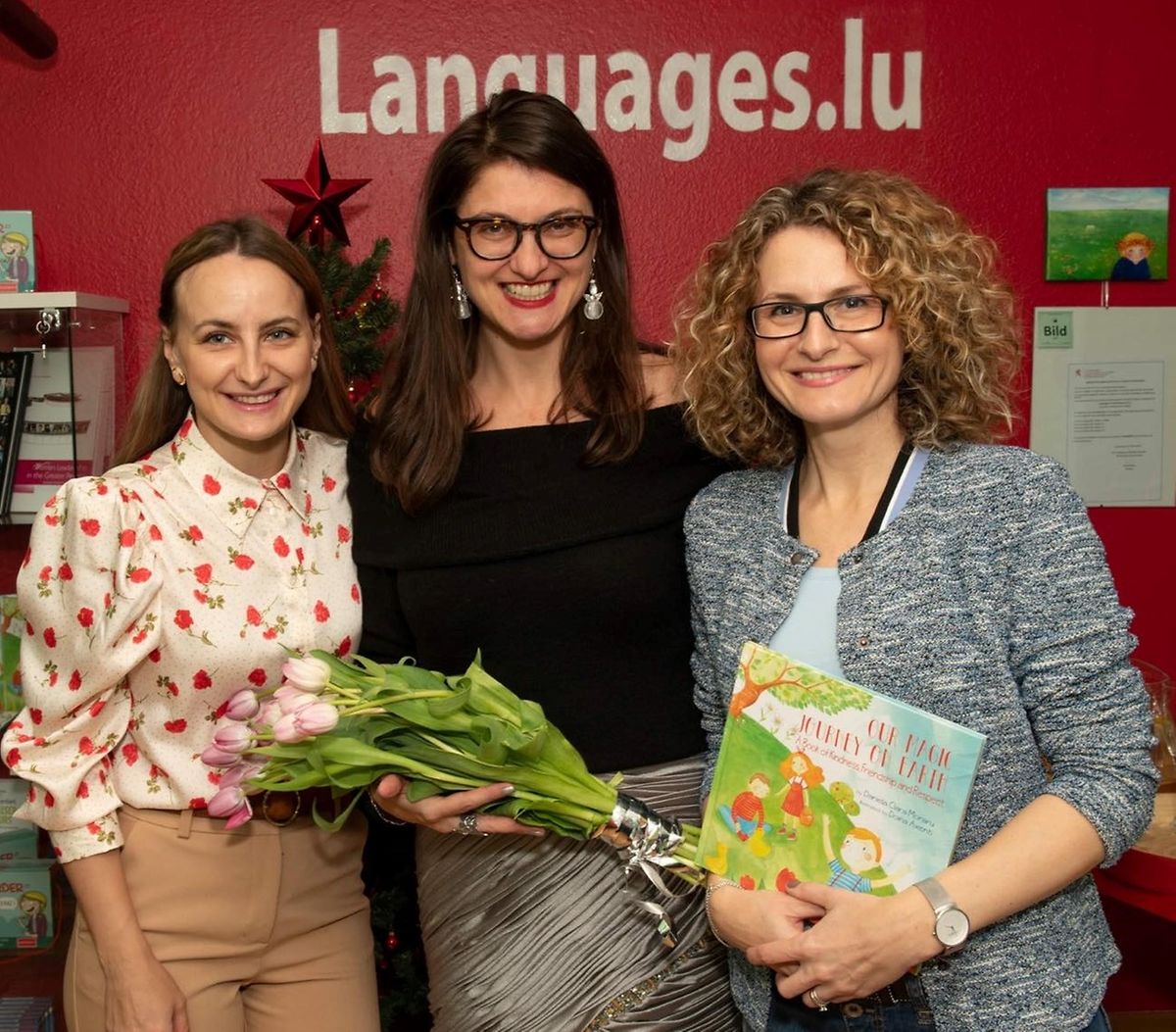 Left to right: Cristina Postolache (L'Osteria), book author Daniela Clara Moraru (Languages.lu), Daniela Baldean. Photo: Bobbo Hallengren
When asked what inspired her to write the book, Moraru said: "Love inspired me. There are people in our lives who make us want to be better, kinder, and to make a difference to the world. The boy who asked me to tell him a story, Amin, had that effect on me, which is why I dedicated the book to him."
Moraru has been working with children since 2004 and created her language school in Merl to help her nephew to learn languages in a fun way.
She has published a series of learning materials used in Luxembourgish schools including "My first 100 words" (in French, English and Luxembourgish), and resources for adults such as "365 days to learn Luxembourgish" and "100 expressions in Luxembourgish".
Where to buy the book
Copies of the book in either English or Luxembourgish can be ordered by email from info@languages.lu and are available at Ernster, Auchan, Luxembourg House, and Languages.lu, with €1 from each sale donated to support victims of the recent earthquake in Albania.
---
Get the Luxembourg Times delivered to your inbox twice a day. Sign up for your free newsletters here.