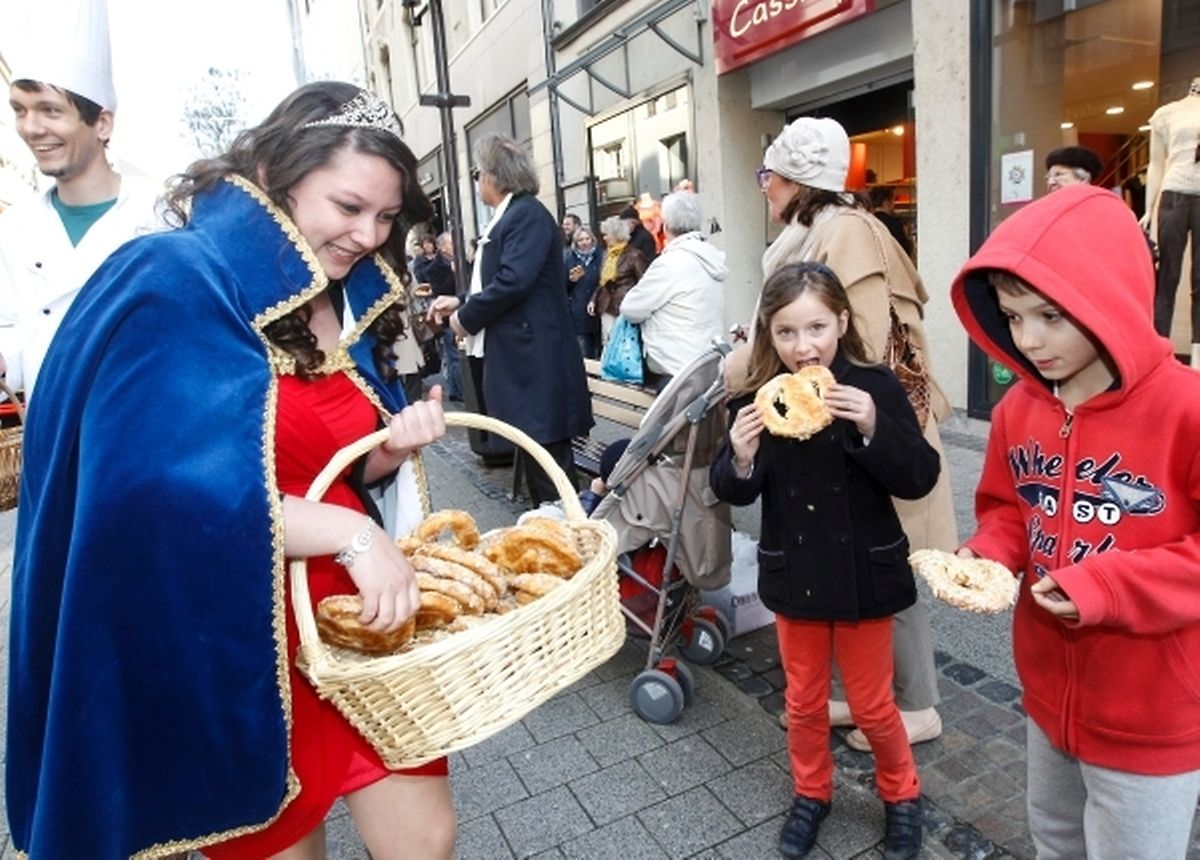 'Pretzel Queen' hands out pretzels on Bretzelsonndeg 2016 (Guy Jallay)
Bretzelsonndeg, or Pretzel Sunday, is a bit of culinary match-making, marking the halfway point of Lent, or Halleffaaschten.
Traditionally, a man buys his sweetheart a pretzel as a sign of his affection. If the woman accepts the gift, she gives him a chocolate egg in return on Easter Sunday.
However, if the pretzel-giver receives a basket instead, it is a sign of rejection. This is why, in Luxembourgish, there is the expression 'de Kuerf kréien' (to be given the basket), meaning to be be rejected.
In Leap Years, however, the tradition is reversed, and women buy the pretzel.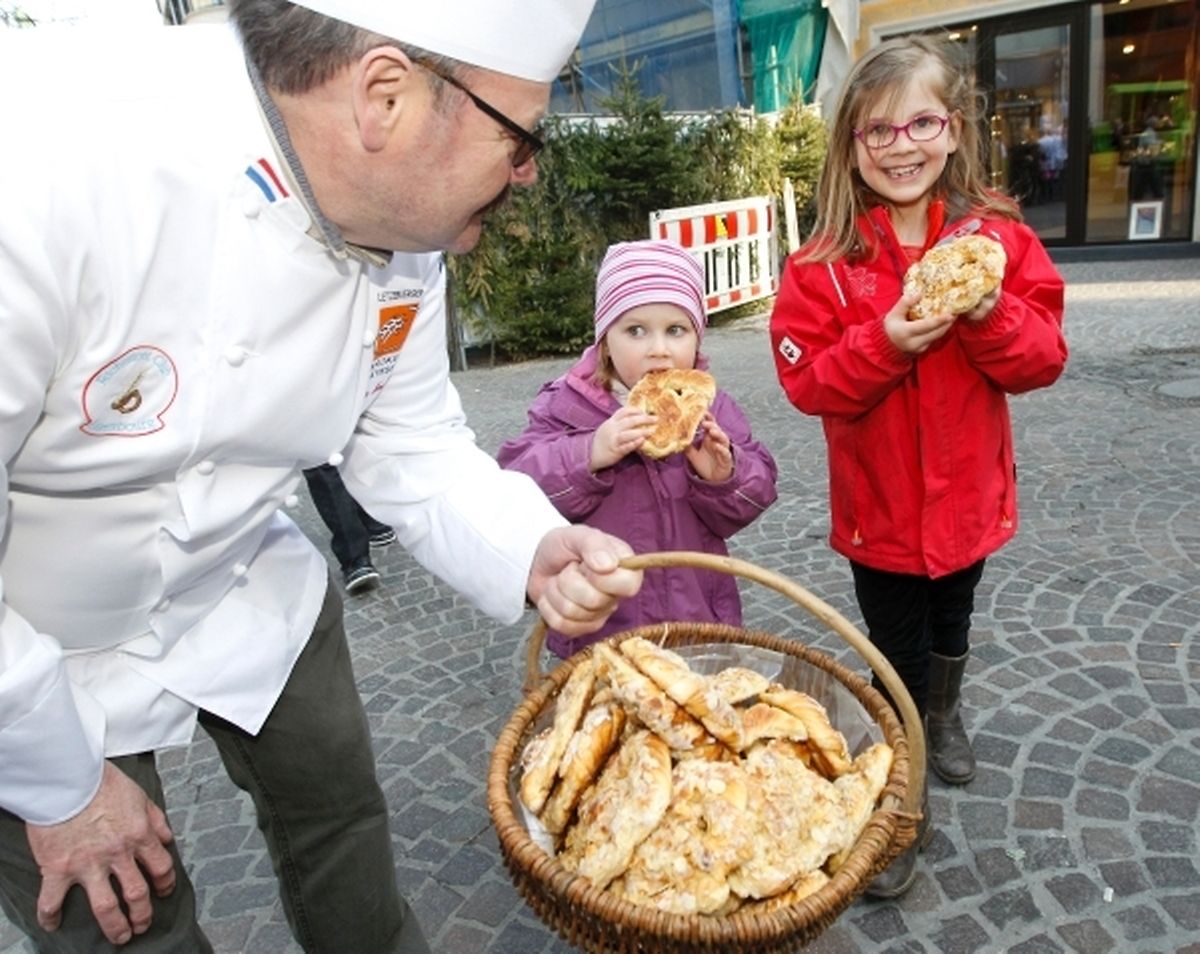 Picture Gallery
Please scroll down,
to see more pictures.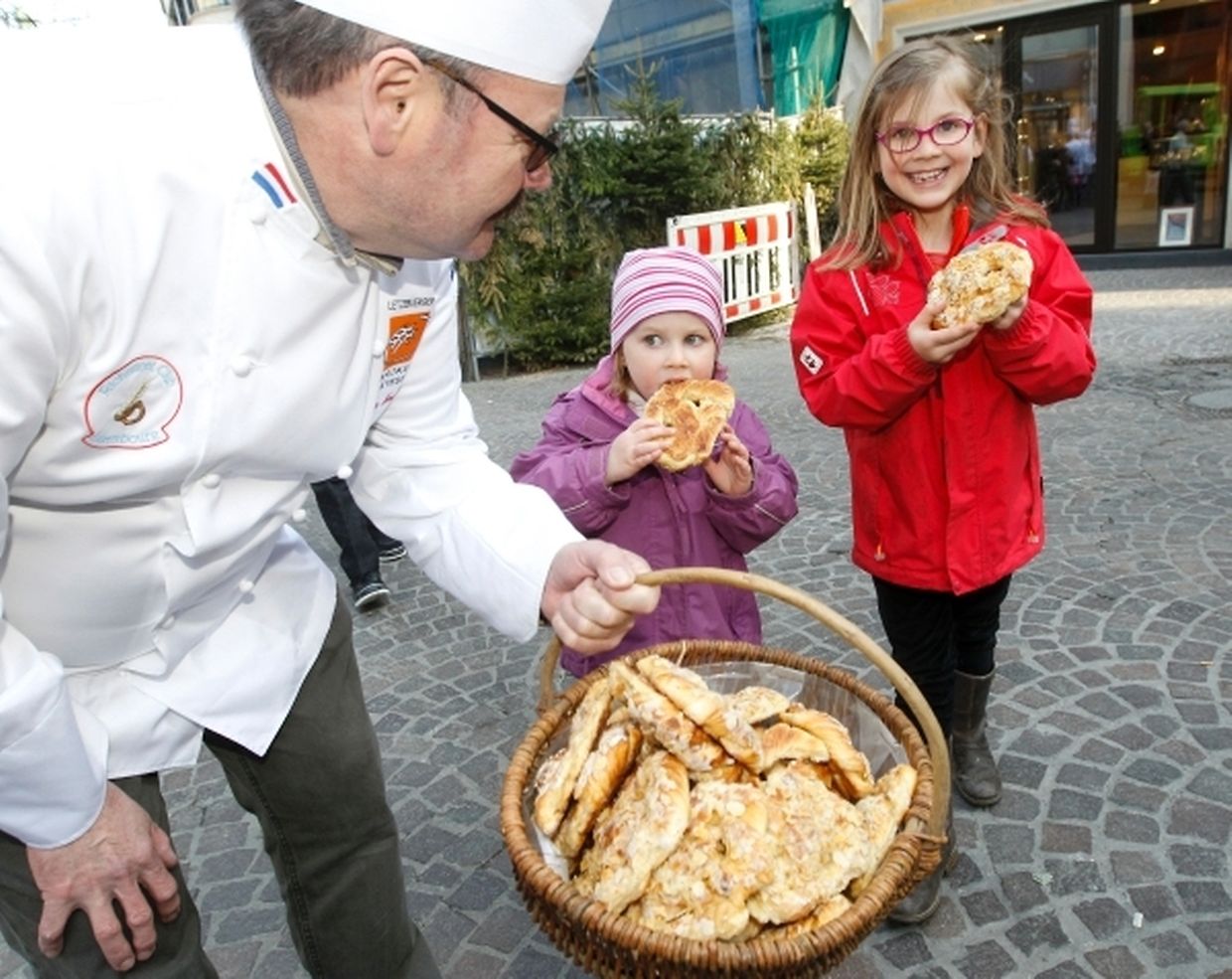 (Guy Jallay)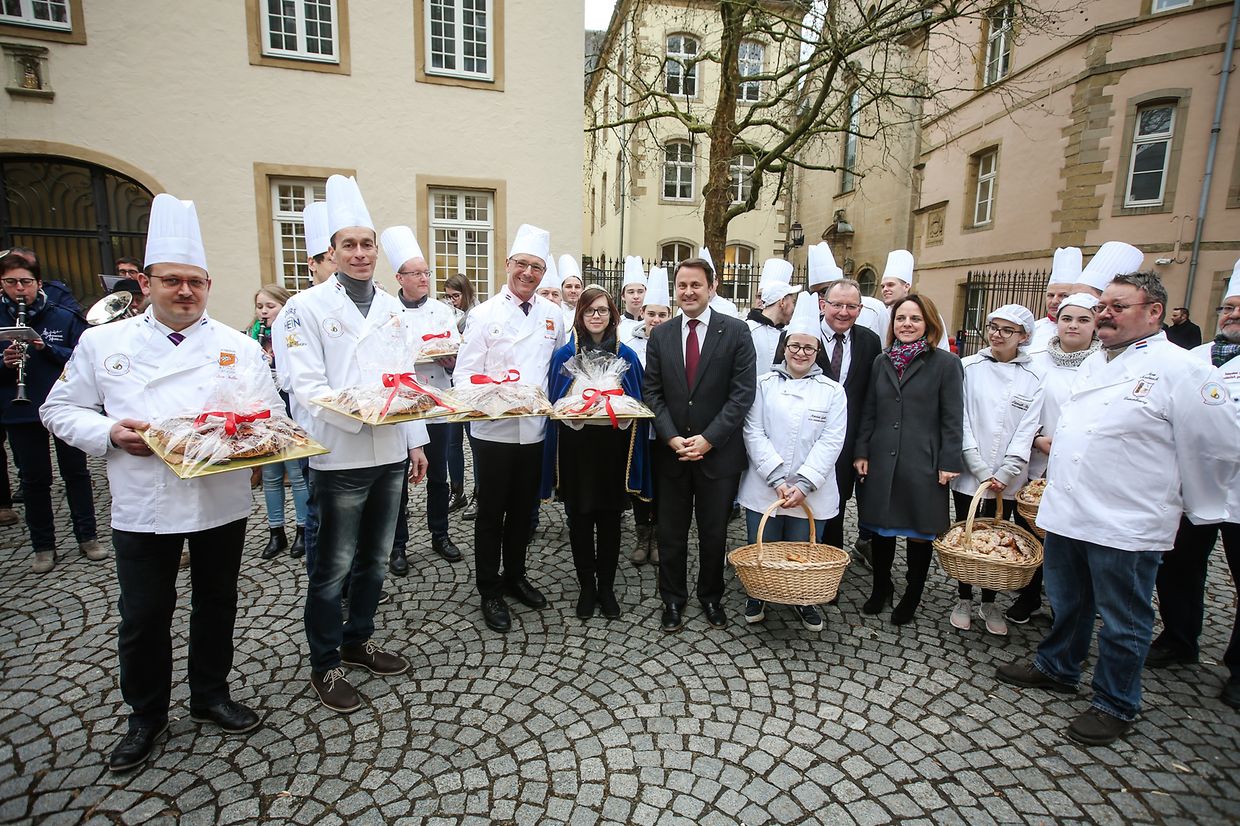 (Pierre Matgé)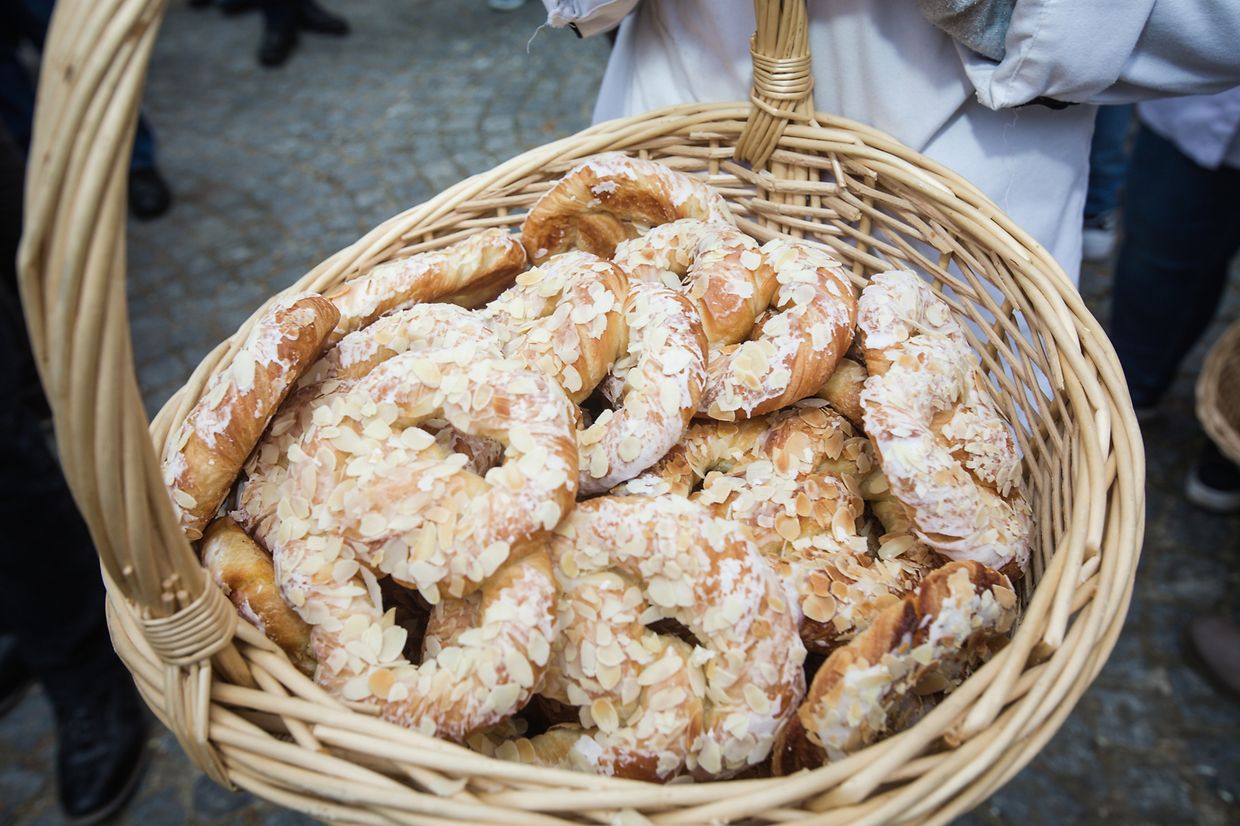 (Pierre Matgé)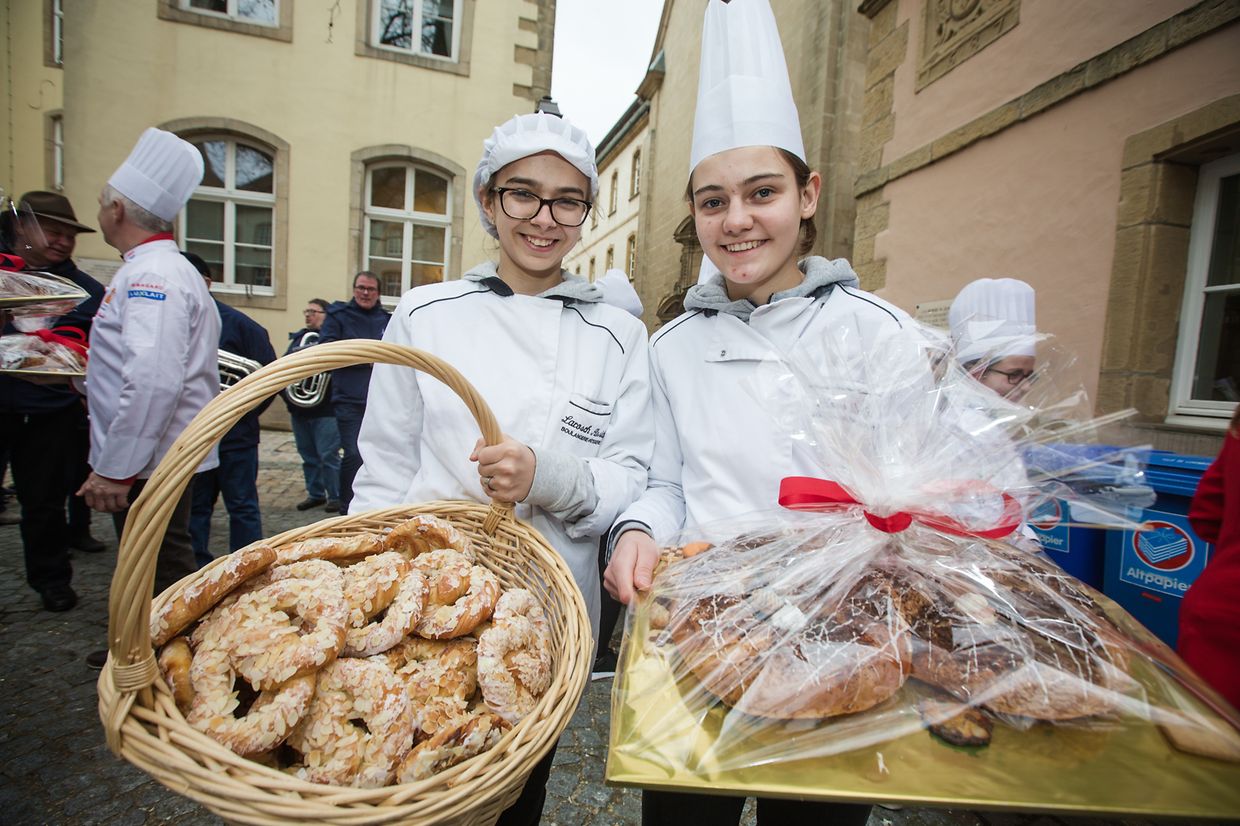 (Pierre Matgé)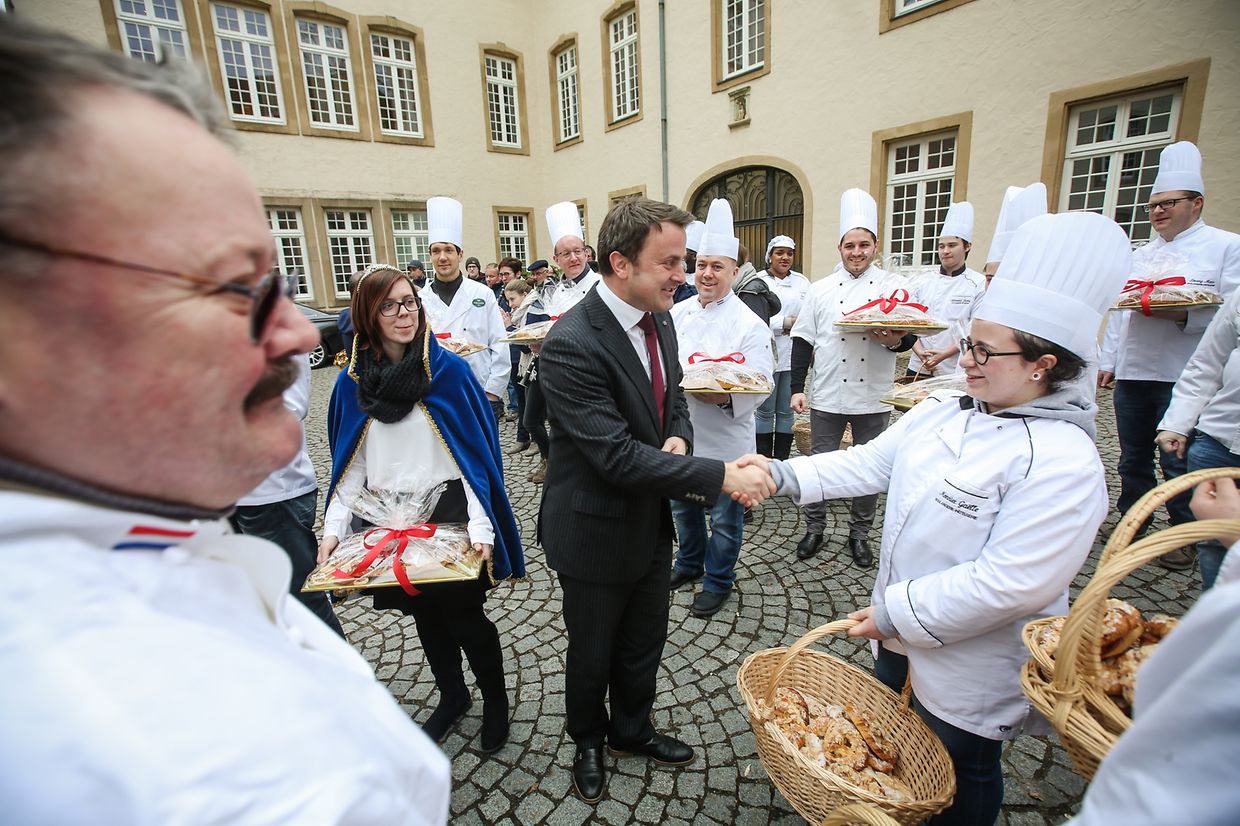 (Pierre Matgé)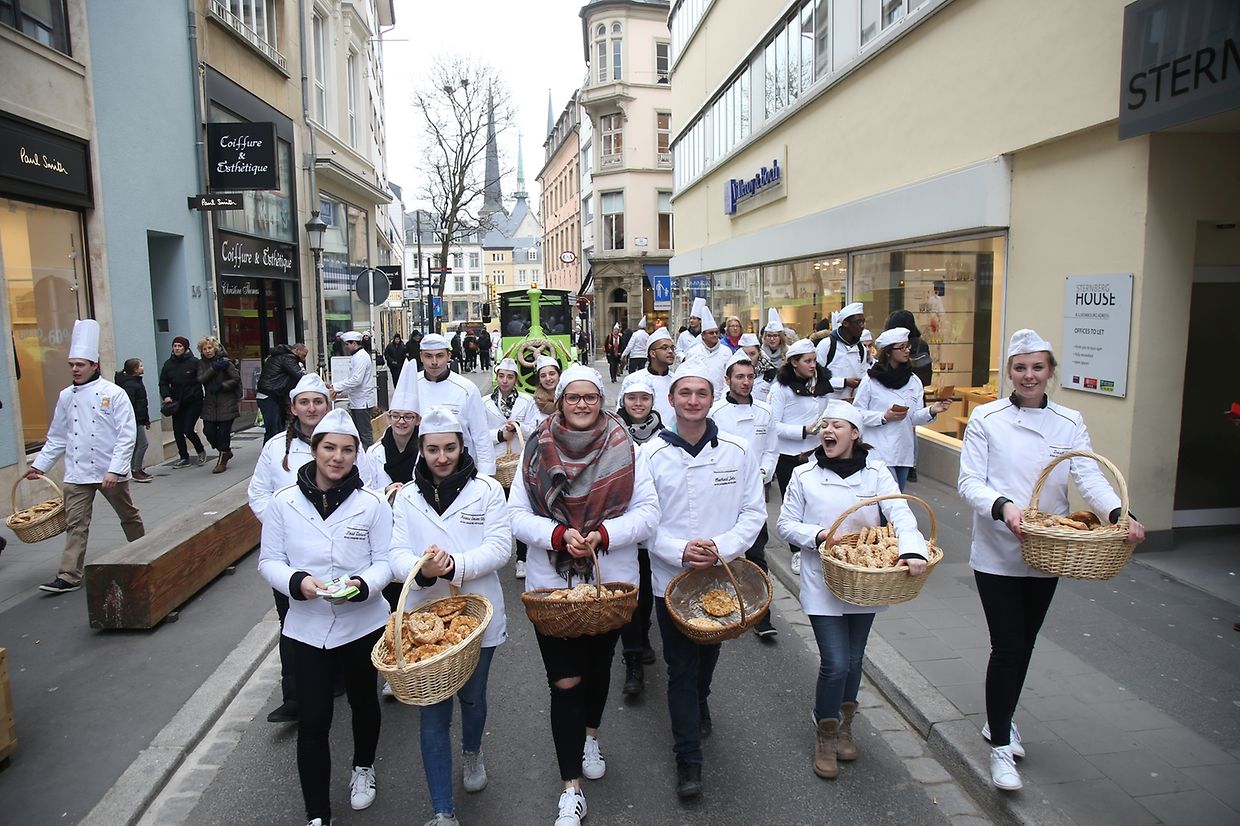 (Gerry Huberty)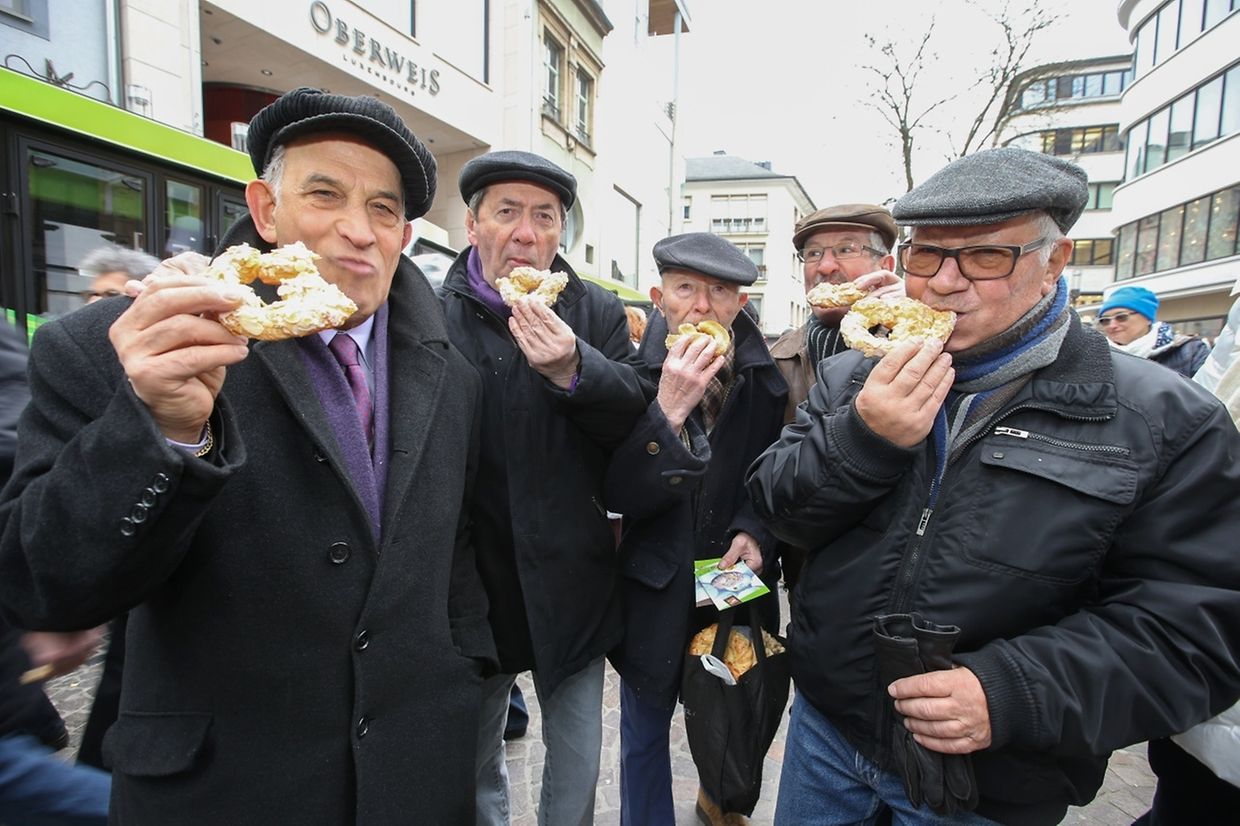 (Gerry Huberty)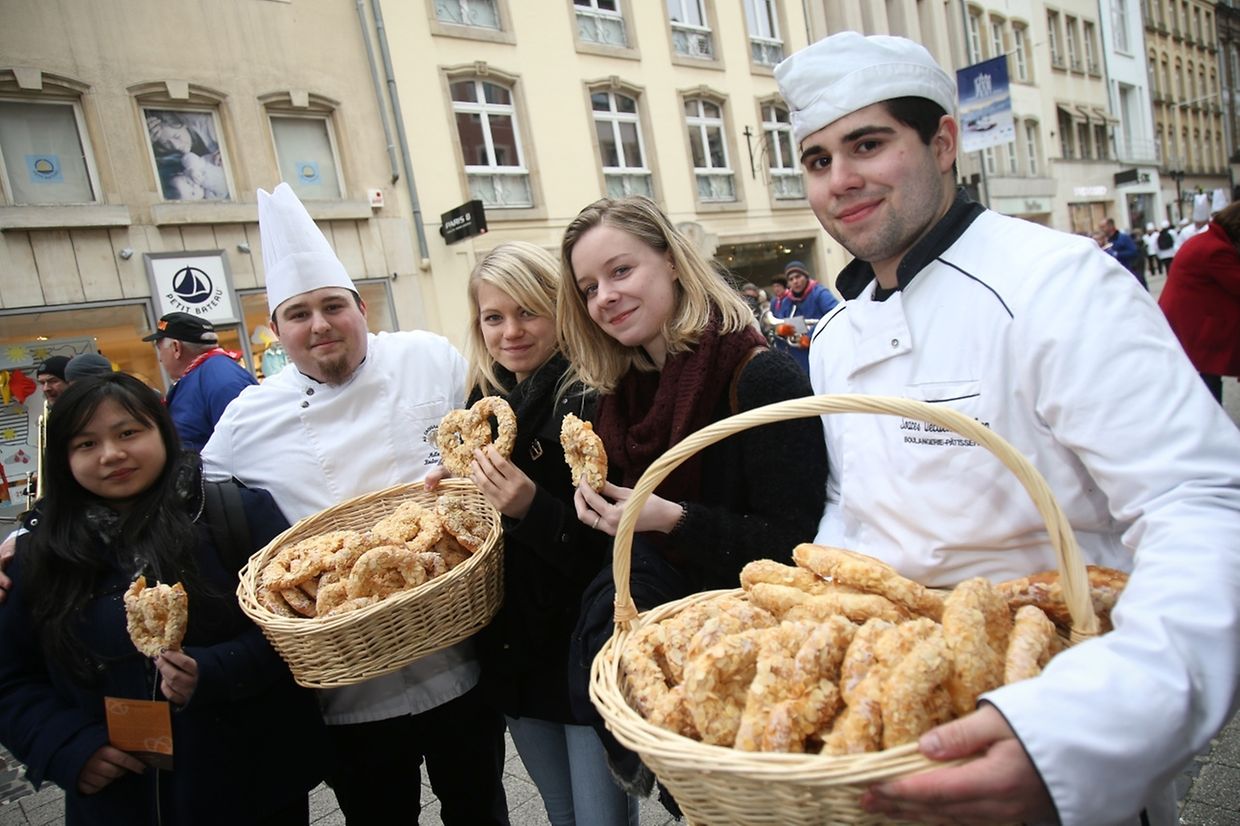 (Gerry Huberty)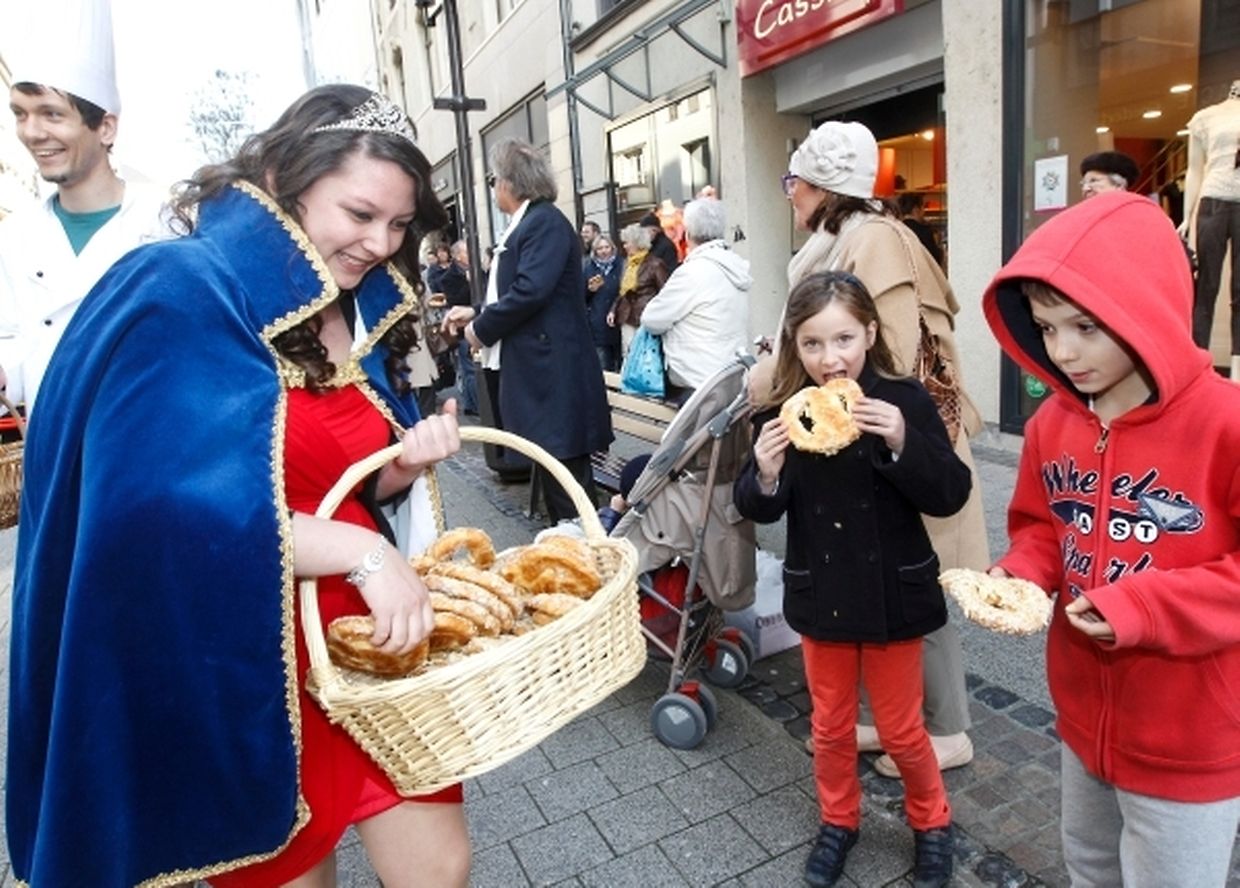 (Guy Jallay)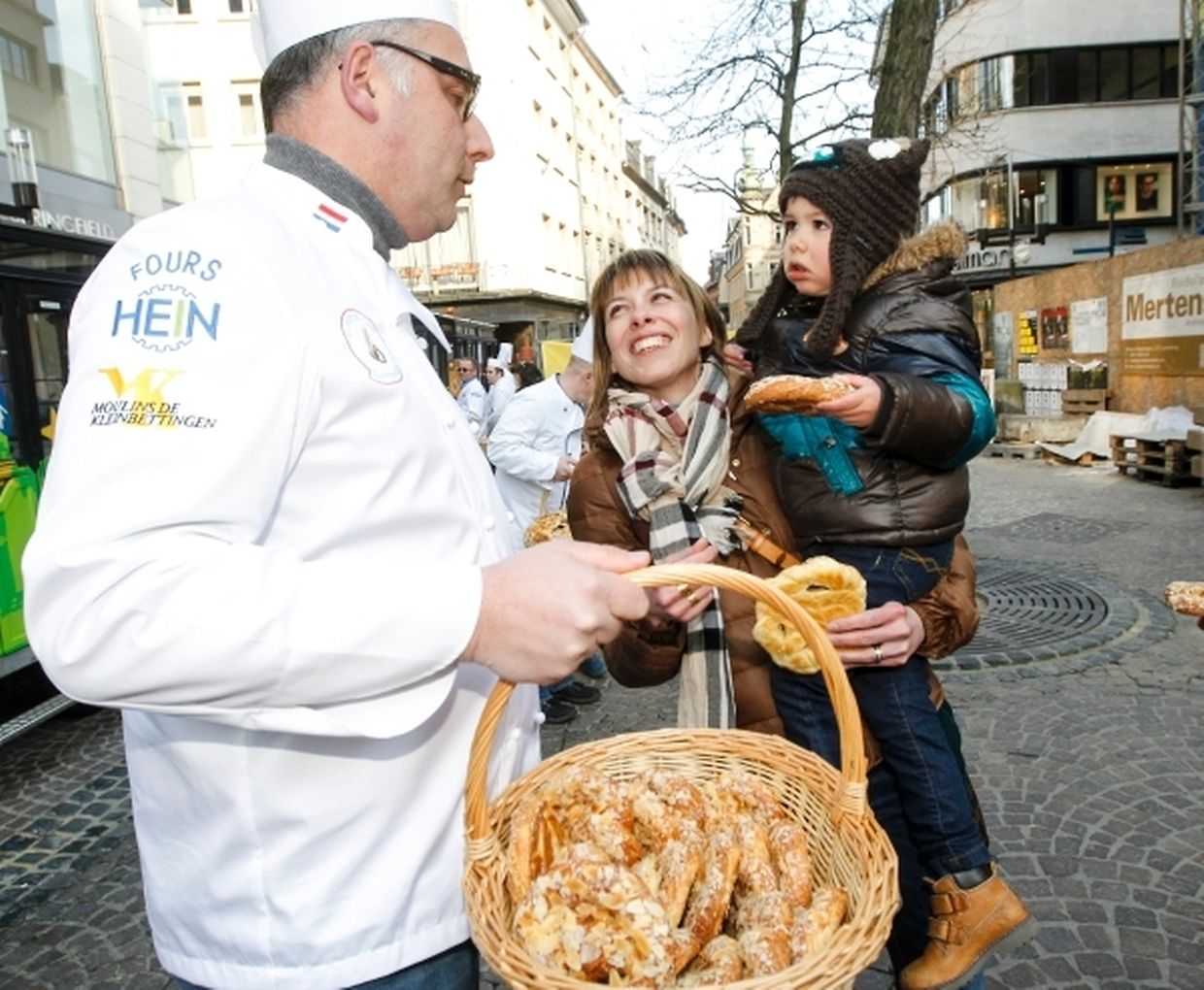 (Guy Jallay)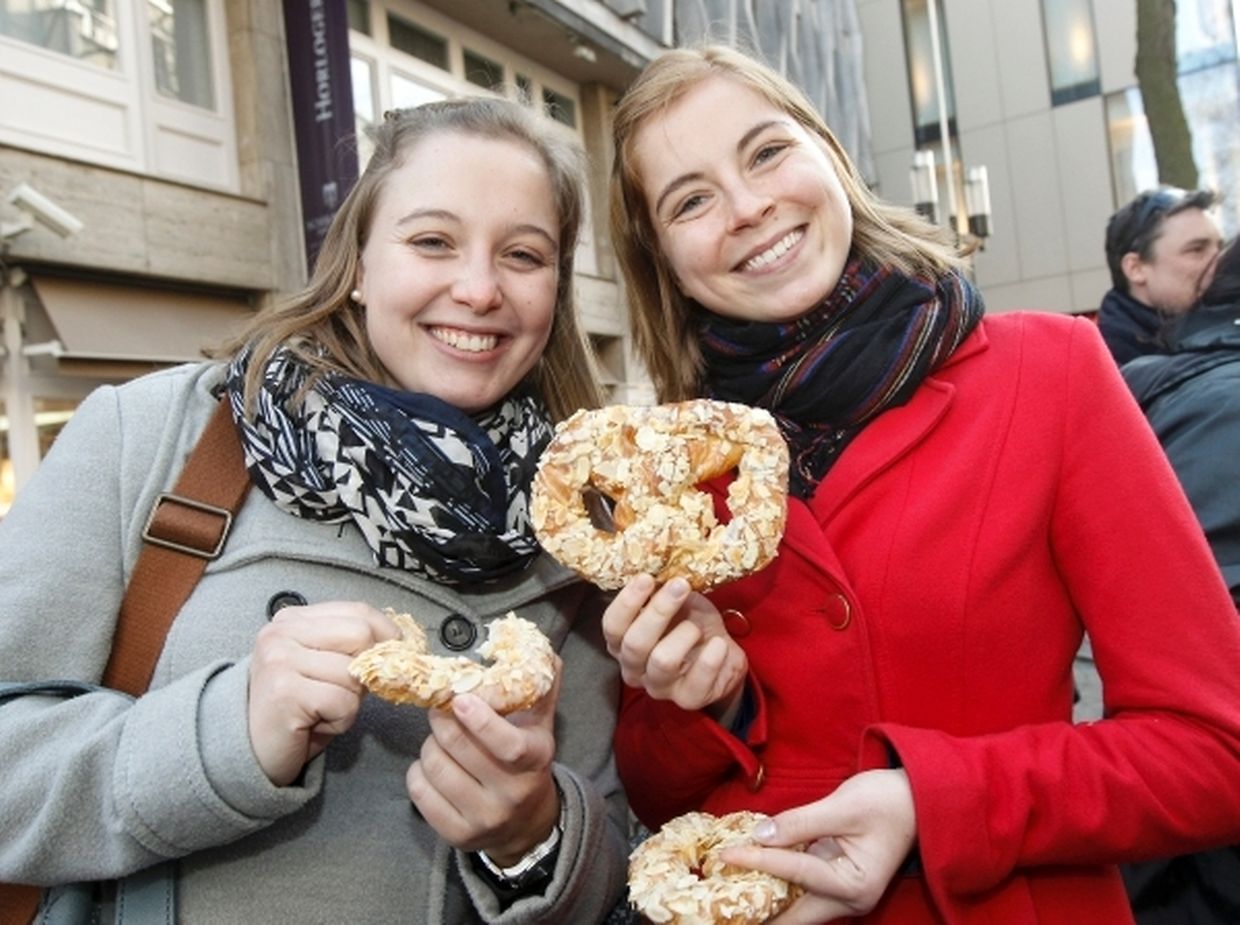 (Guy Jallay)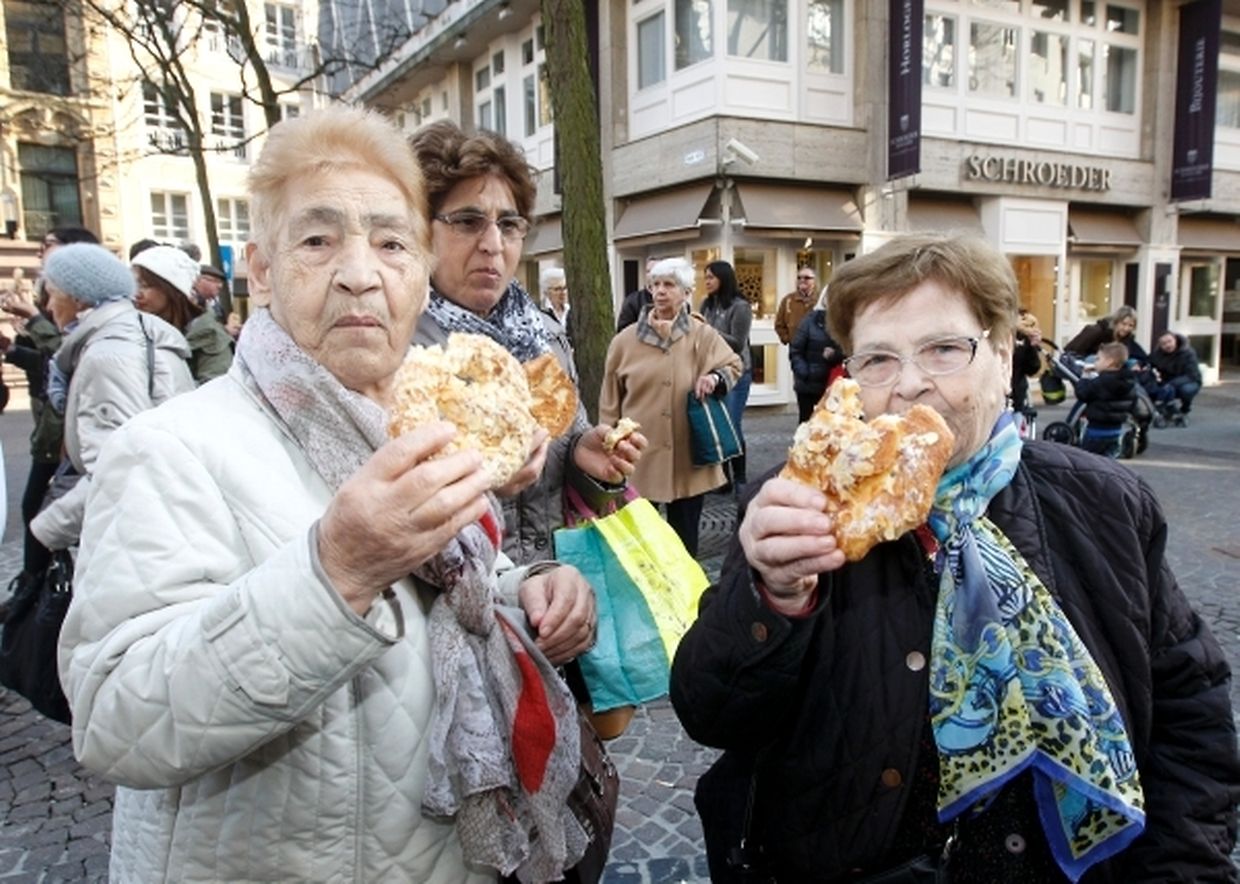 (Guy Jallay)
History
The custom began in the 18th century on the day of Buergbrennen, when bonfires are lit across the country to chase away winter.
Women threw pieces of wood onto the fire while shouting out the name of their love.
If all went according to plan, then they would receive pretzels on the fourth Sunday before Easter, now known as Bretzelsonndeg.
Bakeries across the country are well-stocked already with the sweet goodies in preparation for Sunday.
The pretzels are made from a pastry dough, decorated with almonds, and can also be filled with nuts or chocolate.