Menopause is no joke
Menopause is no joke
Columnist Sarita Rao talks candidly about recognising menopausal symptoms, the difficulty in getting help, and finding a supportive group for advice
Sudden hot flushes, just one of the side effects of the menopause, are debilitating
A year ago, I was listening to a song in my car when suddenly I felt overwhelmed with emotion. Unable to stop the tears, I pulled over and had a good cry. Mid-way through moving house, I put it down to the stress of bridging loans and endless packing.
Around the same time, I started to forget things. I found myself going blank in the middle of interviews, forgetting what I was asking, or worse still, the name of the person I was talking to. Frequently I struggled to recall the word for something in my mother tongue. I put it down to over-tiredness and sleepless nights.
I thought my lack of motivation to go for a walk or meet a friend was just post-pandemic blues. When I woke up with random muscle pain or an ache, I dismissed it as part of being over 50.
Recognising symptoms are connected
After several months, I realised I was heading full throttle into menopause. My Oestrogen was fast draining away and diverting directly into the bodies of my two teenage daughters.
I had excused the symptoms one by one, but when I put them together, and added some serious hair loss and a growing waistline, I started to wonder if everything was linked. And it was.
Menopause has so many symptoms it's hard to tell if you've got something else. For that reason, many women ignore it until life becomes unbearable.
For me, that breaking point was constant hot flushes, night and day, and at the most inappropriate times, including one at IKEA where I felt genuinely grateful to be somewhere with sofas and beds in case I needed to lie down.
It took me a few weeks to overcome the psychological hurdle of admitting I had reached this milestone, that the night sweats and insomnia, the brain fog, joint pain, and anxiety were all part of going through the menopause.
Finding a supportive forum
Whilst I dithered about what to do, the Lux (peri) menopause support group on Facebook was my saving grace. I could lurk and read without committing.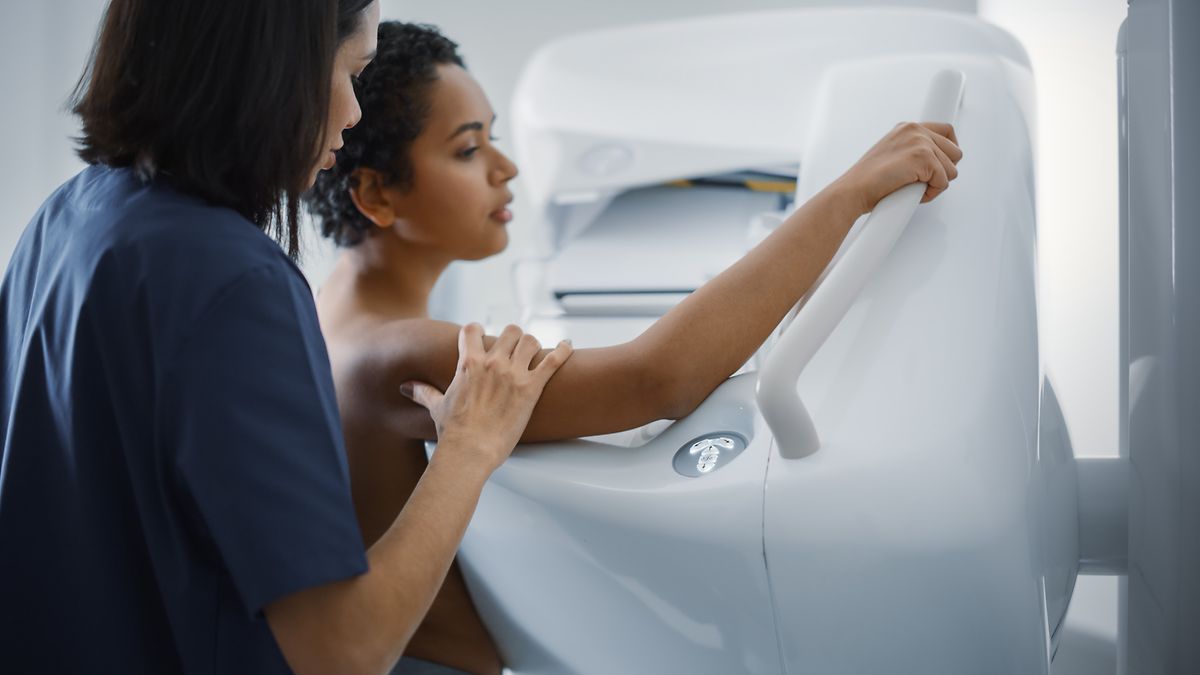 The waiting time for mammograms is often raised on social media as an issue in Luxembourg
Photo: Shutterstock
An excellent resource, it does not purport to give any medical advice, but merely to share useful websites, information about medication, and local doctors and gynaecologists that specialise in menopause. It's a place to ask questions and get answers, but most importantly to be taken seriously and not brushed aside, which unfortunately many women are by partners, families and even the medical establishment.
My GP advised me that she would not prescribe Hormone Replacement Therapy (HRT) before I had a gynaecological check-up including a cervical smear test (three words that will make any woman wince), and a mammogram.
Inconsistent advice
Apparently, this is not a standard requirement for a woman wanting HRT, but as a patient, you don't know what is the standard procedure and what isn't. You are reliant on the advice given by your doctor, and that does not seem to be particularly consistent in Luxembourg.
In addition, trainee doctors get little education on menopause at college and there is no requirement for continued training once qualified in Luxembourg, so GPs do not always keep up with the latest developments, thinking, and treatments in this area.
Thankfully I am over 50 and have received a letter from the Je Participe programme. Even with this golden ticket, the wait for a mammogram is a month. Social media threads suggest younger women are being asked to wait far longer.
Luxembourg doesn't seem to have many doctors and specialists with a sympathetic or knowledgeable view on menopause, nor facilities to provide vital checks such as mammograms.
There seems to be a lot of ducks that need to be lined up before you can diagnose and treat menopause the right way. And the onus is on the woman to be active about it, or suffer in silence, possibly for years.
Educate and advocate
So to all peri and menopausal women, I give you the advice posted by the support group: educate yourself on menopause, read up on the symptoms, and advocate for yourself when you go to see a doctor or gynaecologist.
As the saying goes, if you don't ask, you won't get.

---
The Luxembourg Times has a new mobile app, download here! Get the Luxembourg Times delivered to your inbox twice a day. Sign up for your free newsletters here.
---