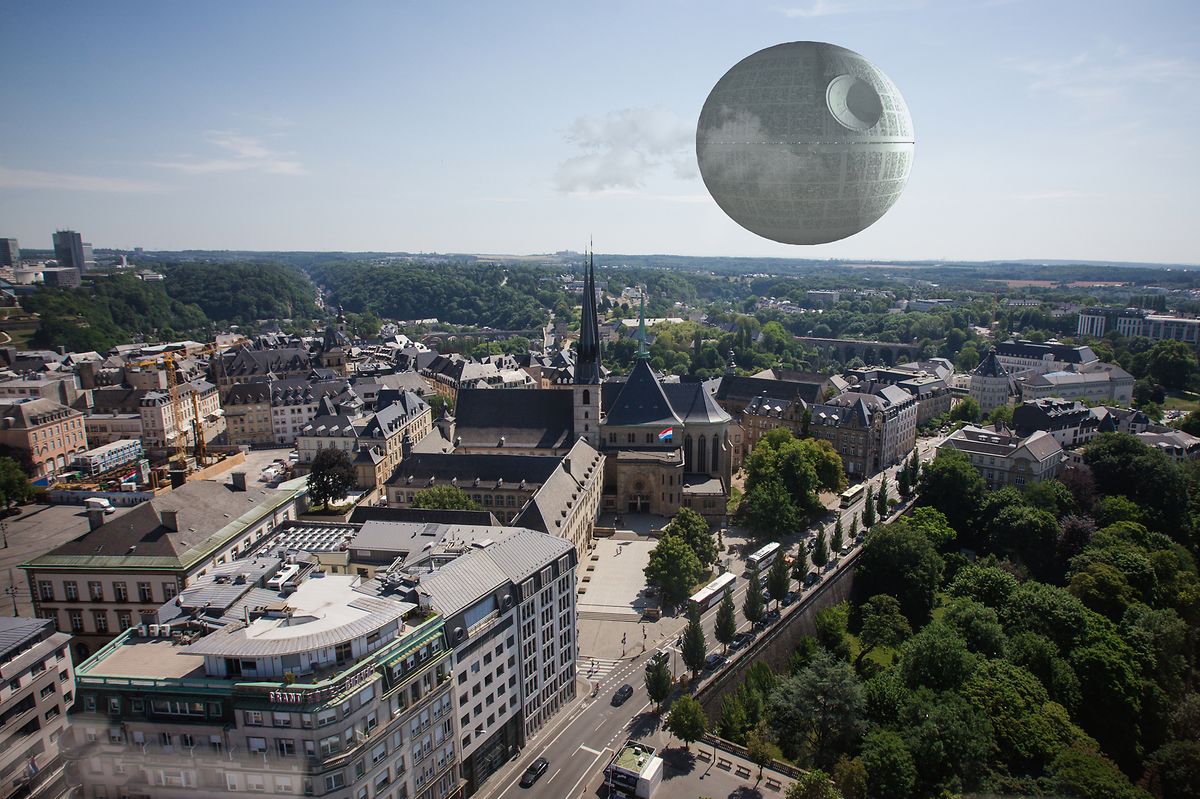 Photo over Luxembourg City was taken without Death Star ... (Pierre Matgé)
Luxembourg has already boldly gone where no European country has gone before in the realm of space mining, but what about a Death Star for the Grand Duchy?
That's exactly what is called for in one of several petitions submitted on Tuesday on Luxembourg's Chamber of Deputies website.
"Construction of a Death Star – a space station for Luxembourg", was the subject of petition number 952 submitted by Christian Kies.
The fictitious Death Star, which features in Star Wars films, is 160km in diameter with 357 internal levels, according to Wookieepedia.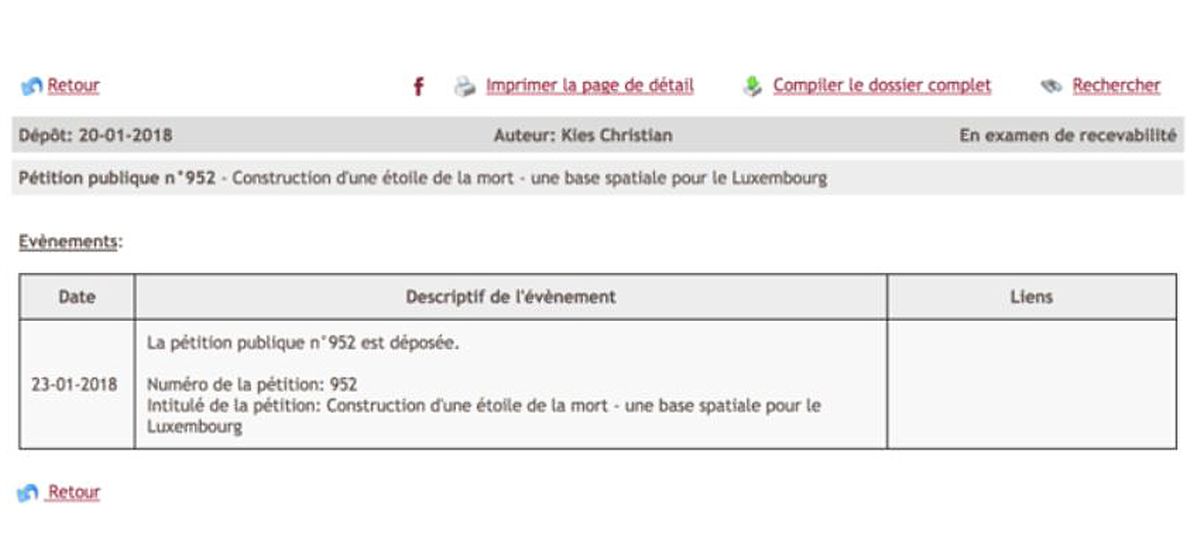 The petition for a Death Star on Chambre de Députés website has since been removed

While the Death Star petition would appear to have been made in jest and has subsequently been removed from the chd.lu website, could a peaceful "space station for Luxembourg" be a possibility for the future?
With Luxembourg only the second country in the world to set-up laws respecting the exploitation of asteroid resources, and the creation of the SpaceResources.lu initiative in 2016, a space station concept in the future may not be such a silly idea.