Playwrights take on Covid
Playwrights take on Covid
Several playwrights have documented thought-provoking and personal vignettes on the good and bad sides to the pandemic, in plays performed in Luxembourg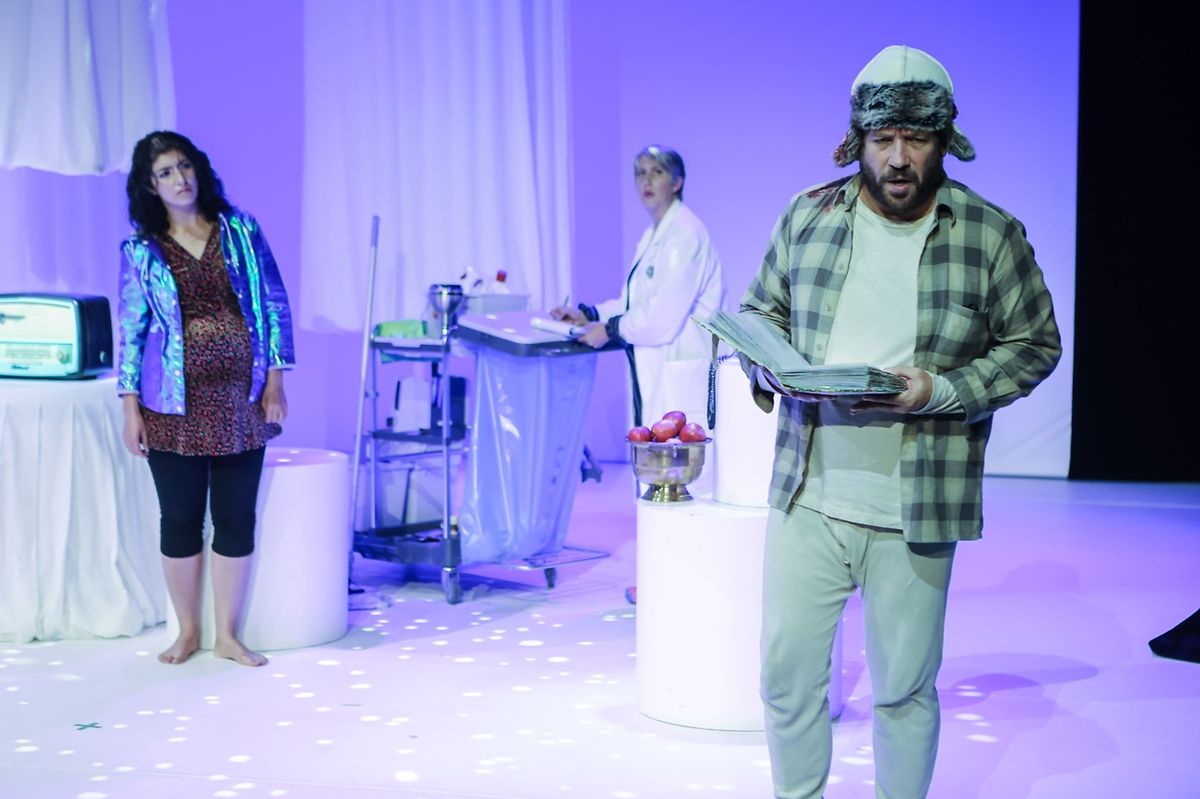 Elisabet Johannesdottir's play "How many moons, Dolores?" performed at the Grand Theatre Photo: Bohumil Kostohryz
Difficult times provide good material for playwrights, and Covid-19 is no exception. Four women have written plays that consider the current pandemic in different lights, and which have, or will be, performed in Luxembourg.
Deliver Us, written by Luxembourgish Anna Leader, who now teaches in the USA, focuses on what it might be like to go into labour during three time periods – 2020, the Cold War era of 1962, and the Spanish flu epidemic of 1918.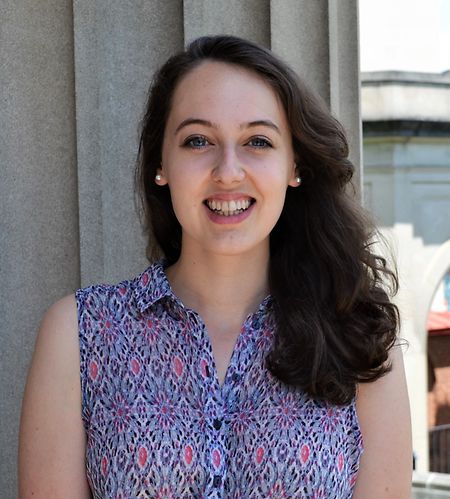 Anna Leader asks "Are things getting better?" in her play Deliver Us
"I thought about my grandmother giving birth at the height of the Cold War, and then I thought about her grandmother, and that's how I settled on the time periods," says Leader who adds that the research process was genuinely fascinating.
"Throughout the 20th century there were huge changes regarding where woman gave birth, who was allowed or encouraged to be there, what the best delivery practices were, and what technology and pain management options were available. The most chilling thing I learned was that until the First World War, unmarried pregnant women were often denied pain relief in order to teach them a lesson," she recounts.
Asked by the director, Richard Twyman, to develop some continuity between the three women, Anna decided to make her central characters all women who love women, "something not easy to express in 1918 and 1962 due to societal pressures". In all cases, the women are worried about their future, which remains uncertain.
Leader, who grew up in Luxembourg to Anglo-American parents, asks the question "Are things getting better?" It seems like a simple question, she says, but it isn't. "The woman in 2020 has a much higher chance of surviving childbirth than the woman in 1918, and she is able to live happily and openly as a lesbian. But some of the threats that are facing us now in 2020 seem larger and more existential. Climate change for example," she says.
Forgotten people
Another of the eight plays, "How many moons, Dolores?" was written by Elisabet Johannesdottir and directed by Rita Reis.
"Ellie chose to write about people forgotten by the crisis, refugees or people with mental health issues," says Reis.
The play begins when two people who arrive ahead of schedule in the afterlife. One has committed suicide whilst the other, a Syrian refugee, has drowned in the Mediterranean. Nour Jarra, who played the latter character, Alma, is herself a refugee who has made Luxembourg her home. The play sought to address these issues "because we don't look at those people during a time of crisis," says Reis.
The arrival prompts the gods, new and old, to vote in a "cancel humanity" referendum, with an unexpected reprieve.
Reis worked with three actors including Jarra, Jules Werner and Christine Probst, in addition to the writer Johanesdottir: "I directed as work in progress as we didn't have time to make a full production, but I was happy with it. We had two weeks of rehearsal and the actors' scripts were included in the dramaturgy as props."
The small audience who watched both these plays at the Grand Theatre in October, sat on sofas on the main stage, entering the theatre through the back stage. "Covid has created a lot of uncertainty about the future and in our jobs, we feel it more," says Reis.
"It's devastating for audiences, actors, directors and playwrights alike that theatres are largely closed now," says Leader, adding: "I am very heartened by artists' abilities to adapt to new formats. Plays are being written for and performed over Zoom, creative people are continuing to think and create, despite the circumstances."
Chronicles of Luxembourg-based writers
A series of 14 short plays and sketches entitled The Coronavirus Chronicles, composed by Luxembourg-based writers, is due to be performed in January 2021 under the direction of the BGT English Theatre Company. ISL teacher Betsy Adams has written several of the pieces based on her own experience or stories from others' experiences during the pandemic.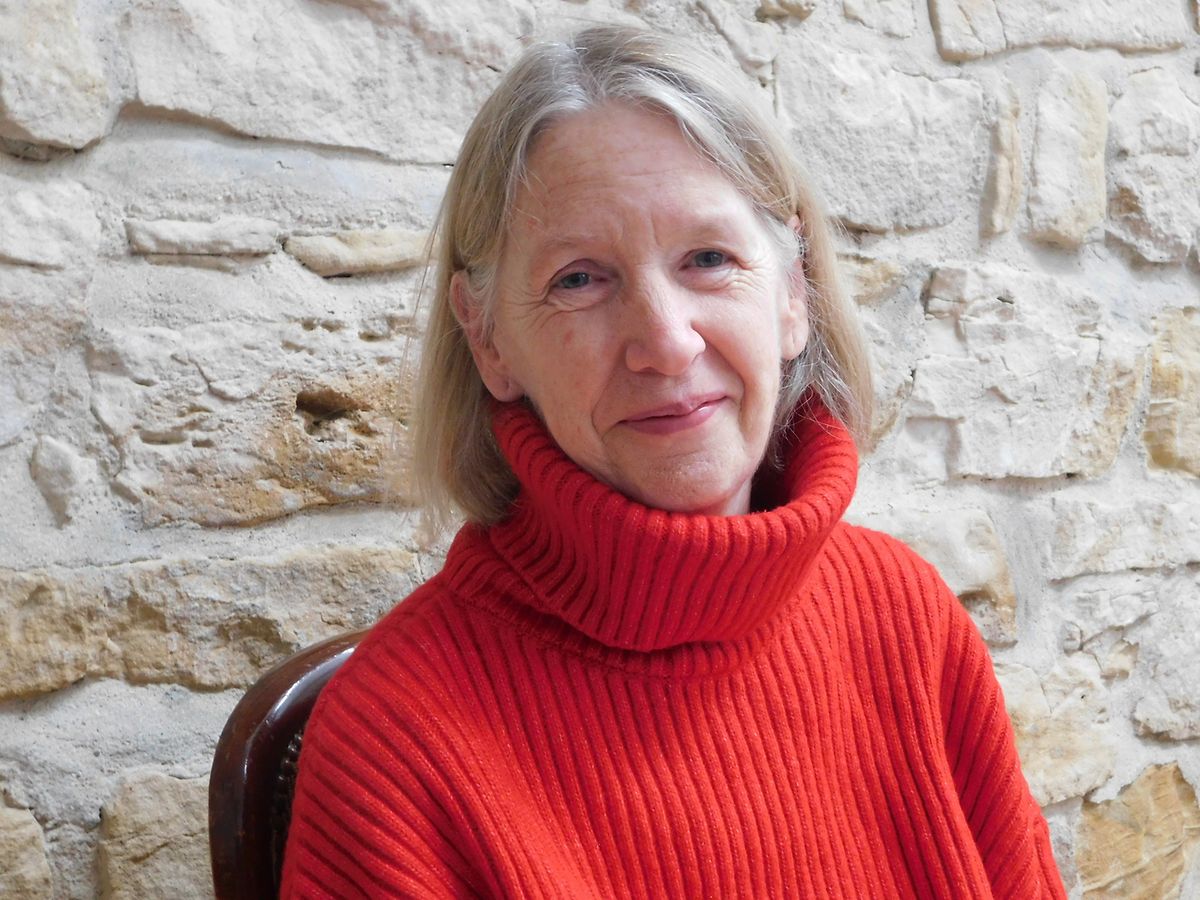 An inter-generational conference call is the setting for Betsy Adams' short play Photo: BGT Theatre
"One play looks at an inter-generational conference call with an elderly person in a care home, a mum in her fifties and her 20-year-old son. It is both funny and sad," she says, recalling that the idea to write it, came to her when she heard that the BBC was looking for radio plays on this subject.
She explains that the chronicles try to provide a cross-section of perspectives and experiences, although "the scripts have evolved a bit, as we've had to change them based on the actors available". She was also struck by two pieces from her students, one about two teenage sisters, the other about a bitter married woman, plus a student's mother, who wrote a piece from her perspective as a care worker in Luxembourg.
Student's view
University of Luxembourg student Cassandra Koehler's play focuses mainly on her own difficult experience, when she discovered her boyfriend, living in Germany, had contracted the virus. "We couldn't cross the border at the time, and with online schooling and no privacy, I wasn't doing well. He did a second test and was still positive which meant we couldn't see each other for nine weeks. It was not planned, but sudden and unexpected," she recounts.
Koehler found writing the piece very difficult as she felt emotional, and still hadn't seen her boyfriend at the time. "Writing was a coping mechanism", she says, adding that she has a positive ending because she did get to see her boyfriend eventually, "but it might still be a reality for other people".
Writing was a coping mechanism for student Cassandra Koehler Photo: BGT Theatre
The short play entitled "Something was taken from me", written over two weeks, is a monologue interspersed with phone calls, giving Koehler's perspective. "My main message was don't take time with a loved one for granted. I had felt the virus was far away, then suddenly it was affecting me," she explains.
One of Adams' other plays includes the story of a friend whose boyfriend died during lockdown, but, she says, there is also a light-hearted sketch about dealing with no toilet paper.
"We hope the audience will laugh out loud but also be extremely moved, although the final piece is uplifting. We want people to leave the theatre with different perspectives. It's hard to pinpoint a reaction, people will take or make their own understanding," concludes Adams.
Performance postponed to 2021
The Coronavirus Chronicles was due to be performed later this month, but will now take place at the Kinoler in Kahler from 21 to 23 January 2021. Anyone who booked tickets for the proposed November performance will receive priority booking and remaining seats will go on sale from mid-December. You can find more information here.
---
The Luxembourg Times has a brand-new LinkedIn page, follow us here! Get the Luxembourg Times delivered to your inbox twice a day. Sign up for your free newsletters here.