Hazara Afghans (L-R) Esmatullah, Sakina, Shukria, and Jawid started their social restaurant Bamyan in late November 2022
Qabuli, slow-cooked beef, baked in a dome-shaped dish with rice, carrots, raisins, cardamom and nuts, is the favourite home-cooked meal of Jawid Modasir and his wife, Shukria, who came to Luxembourg in 2015 as refugees from Afghanistan.
In November 2022, the couple, together with fellow Afghans Esmatullah and Sakina Etemadi, opened the Grand Duchy's first Afghan restaurant, Bamyan, next to the Bock Casemates, on the premises of the Mirador bar.
Bamyan is a central province in Afghanistan, a key stopover on the ancient silk route, where the cuisine unites the Orient and the Middle East, blending many spices and flavours. It is also the main territory of the Hazara ethnic minority in Afghanistan - primarily Shi'a Muslims, who have faced persecution from the ruling Pashtun Sunni majority for more than a century.
It was this persecution that forced Modasir to leave seven years ago. "The situation was getting worse every day. Then I became a target. I could not get any help from the government, so I had no choice but to flee my home," he said.
More than 130 years ago, the Emir of Afghanistan, Abdur Rahman Khan, attempted to eradicate the Hazara people, accusing them of being religious heretics. He succeeded in wiping out 62% of the population, and began a history of exclusion from government office or positions of influence that continues to this day.
The Hazara community welcomed the US-led invasion and occupation in 2001, in part hoping for representative democracy, and, as the most educated segment of society, support for schooling for all - including girls. They are also the biggest losers in the withdrawal of Western troops in 2021.
Last year, the Taliban tortured and executed 150 Hazara civilians in the Balkhab district from where Modasir hails. A few months later, a suicide attack at the Kaaj Educational Centre in West Kabul claimed the lives of 35 girls from the Hazara community.
"Now the situation is dangerous, because we never stop educating girls in private centres, so they are displacing people, announcing that hundreds of families must move. There is no support from the international community or local government," Modasir said.
Grateful to Luxembourg
He came to Europe via Greece, and whilst he was in Germany made the decision to settle in Luxembourg. "We arrived as refugees. We never left because of economic problems, we were obliged to leave for our safety. It was never easy because it is a totally different culture and system. But people in Luxembourg made it easier."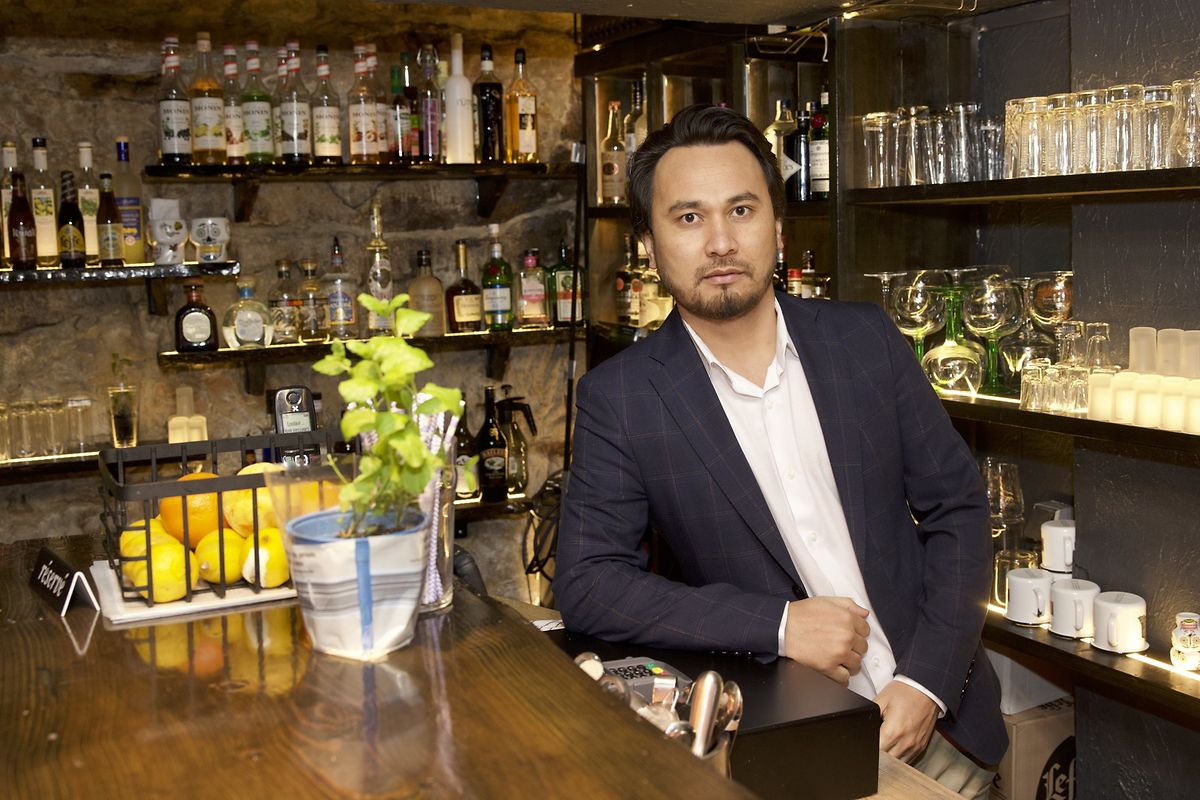 It was only after he arrived in Greece that Jawid Modasir felt safe
Photo: Chris Karaba
He recalled arriving in Greece, wet and freezing, and being welcomed and given dry clothes. "That day I felt it will not be too much for us." When he reached Luxembourg, there were just 50 Afghan residents, but today that community has grown to some 2,000 people.
"I am always grateful to the Luxembourgish families who welcomed me to live with them and guided me," he said, recalling how it took one-and-a-half years to get his papers, during which time he studied language and business courses.
Creating job opportunities
Both Modasir and Etemadi tried to find work once they received their papers. "We wanted to give back to the people who had taken us in. We applied for lots of jobs, but they were always asking for three languages, and we weren't able to speak these," he said.
The pair decided to create their own job opportunity and provide work "for people like us, who have difficulties in the normal job market." Modasir knew the owners of Mirador, who backed the idea of a social restaurant, and provided the premises for it to operate on weekdays. The cooking is orchestrated by Sakina, but "all of us do everything" said Modasir.
Dumplings, stews and saffron rice
One of the dishes is Ashak dumplings, a firm favourite in the Afghan community, made from a family recipe and filled with leeks and spring onions, served with garlic and tomato sauce. Other popular dishes include Zerishk Palaw which combines chicken with saffron rice, and Bamia, a stew of okra and tomato served with traditional bread.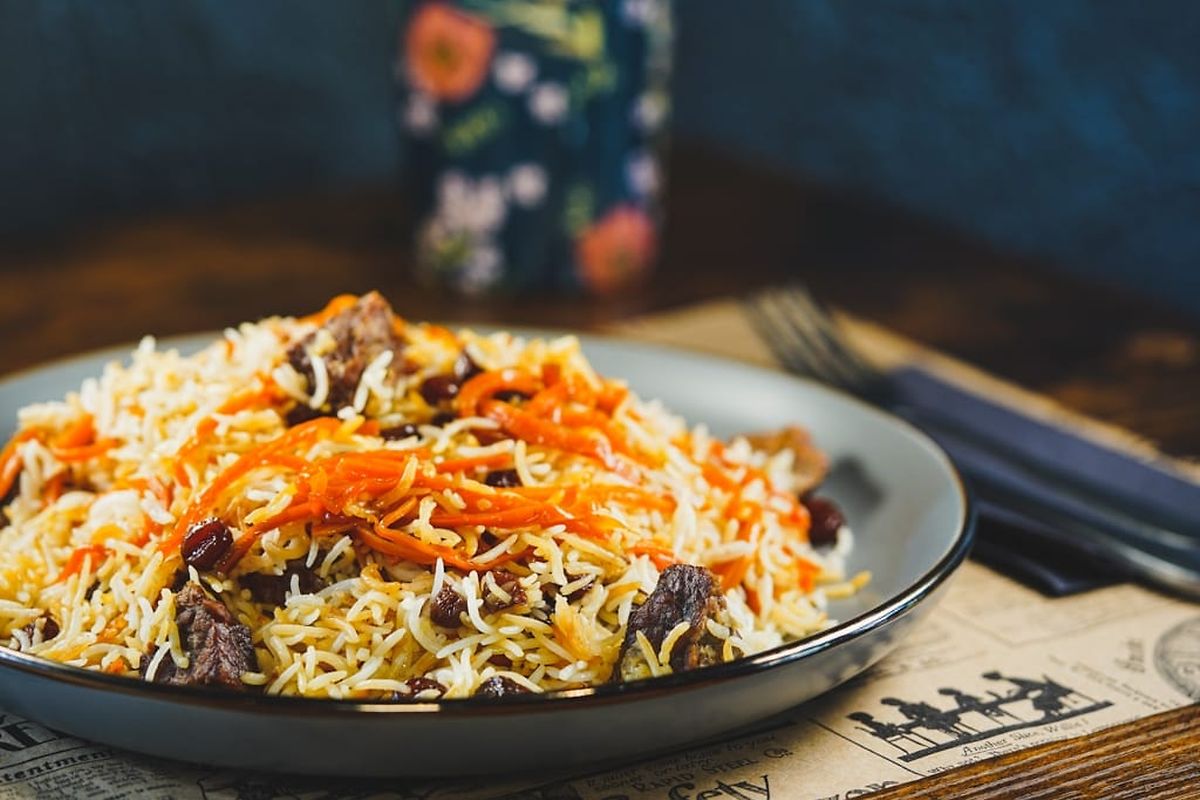 Qabuli, slow-cooked beef, baked in a dome-shaped dish with rice, carrots, raisins, cardamom and nuts
Photo: Bamyan
Sourcing the ingredients is hard due to the current situation in their home country, but they are still able to buy dry goods and seasoning from an Afghan shop in Belgium. Meat and vegetables are obtained locally.
A family-run establishment, sharing is at the heart of the meals it produces. Bamyan has a set sharing menu for groups of six or more, and can cater to small private events.
Unable to return home
Modasir hopes to move to his own premises in time. He does not believe it is possible to return home in the near future. "There is no strong reaction to the Taliban from the international community. I do not want my children to fear being killed or struggle to get an education."
His business partner Etemadi echoes these sentiments: "I miss the hope created in the last 20 years for people, that children would be able to go to school, and the freedom and peace promised that now none of us will have," he said, adding: "My homeland is not my home anymore, but here we have started to feel Luxembourg is home, and we are ready to give back."
---
The Luxembourg Times has a new mobile app, download here! Get the Luxembourg Times delivered to your inbox twice a day. Sign up for your free newsletters here.
---