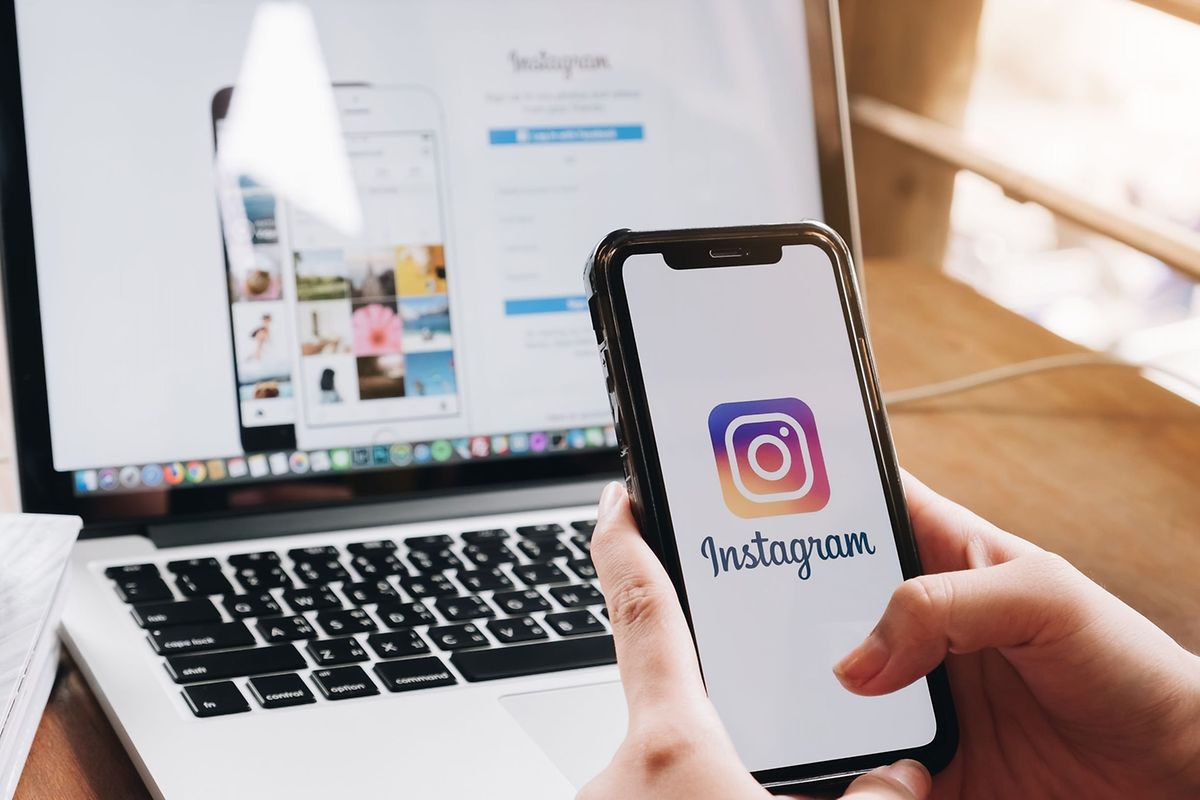 You need to be visually literate and happy to amass a following of people you don't know. Photo: Shutterstock
Should I post on Instagram? This is a question I've been asking myself for a few months, since my children said (in that offhand, youthful way) that Facebook was for old people (particularly older Karens if I remember rightly). If you want to get with the programme, Instagram is the place to follow and be followed.
Upon receiving this news, I joined Instagram, and despite posting absolutely nothing, I have to date, 33 followers.
I've posted nothing because I am not sure what to do with Instagram. It requires you to be firstly a visual story teller, and secondly active about posting. You have a following and you follow others. If you're not posting a new photo or quote on a daily basis, then those who follow you (even if it's just 33 people) will get pretty bored, very quickly.
Facebook on the other hand is really like a giant chat room where you can keep in touch with friends, post pics of your family and ask stupid questions on forums.
That's why Facebook is so popular with my generation. Some 60% of 50-64 year olds and 40% of 65 years and older, use it on a regular basis, whilst in the same age groups the usage figures for Insta stand at between 10-20%.
Cult following
I am not sure I can think visually and have enough things to say visually on a daily basis. I am not a fan of taking photos of my meals, and there is no "aesthetic" to pictures of cold leftovers consumed next to a laptop. Well maybe there is and I'm just not arranging them in the right way.
I am also not sure I can deal with "followers". Somehow that word sounds like you've started a cult, or at the very least you are encouraging some online form of stalking.
But if like me, you thought that Instagram was just for younger, visually literate people, you are wrong. Age is no barrier when it comes to "gramming" (not a real verb but it probably will be soon).
Badass grandmas on Insta
One of the most popular Instagrammers is Badie Winkle, a 92-year-old women whose tag line is "stealing your man since 1928". She posts lots of pictures of herself in risqué outfits, but that doesn't seem to put off her 3 million plus followers.
In fact, there is an army of wrinkly fashionistas with huge followings on Instagram, but I don't really see myself as a fashion guru even if I have quite a bit to say about elasticated waistbands.
Searching online for advice about how older people should approach Instagram was enlightening – mostly because it told me how patronising the web can be to my generation.
One website recommended anyone over 50 should join the Instagram feeds for Ageing News and End Loneliness. It also suggested joining the NASA page "for that sheer wow factor". Really?
I did, however, cry with laughter at the article on the social faux pas made by older mums and grandmas– from signing off as Grandmaster Flash due to auto-correct, to responding with a crying with laughter emoji on a post about the death of a family dog. There were also several older ladies who had messaged a supermarket chain to ask if their husband was still shopping.
Funny as that may be, it does highlight the problem for all us over 50s in knowing the boundaries of social media.
What should I post, how personal, how should I respond to other people, is it good that I've got 33 followers (who have mostly followed me so I will return the favour and boost their figures) or bad that I don't have 1 million people listening to me? Is it healthy to let 1 million people know what I am doing, wearing or eating on a daily basis?
On Instagram you don't really know who is following you, whilst on Facebook if you manage requests, you can keep your friend group pretty tight, or at least limited to people you've actually met once.
But if Facebook is all about sharing family life – mostly in a positive "look how happy/clever/talented/lucky I am" way, then Instagram feels a tad more real, even if that photo of you in your elasticated trousers eating leftover roast potatoes is not going to get you a Badie Winkle reputation.
Platforms for change are unlikely to start on Facebook given its demographic, but they might on Instagram (and without the deluge of hate found on Twitter).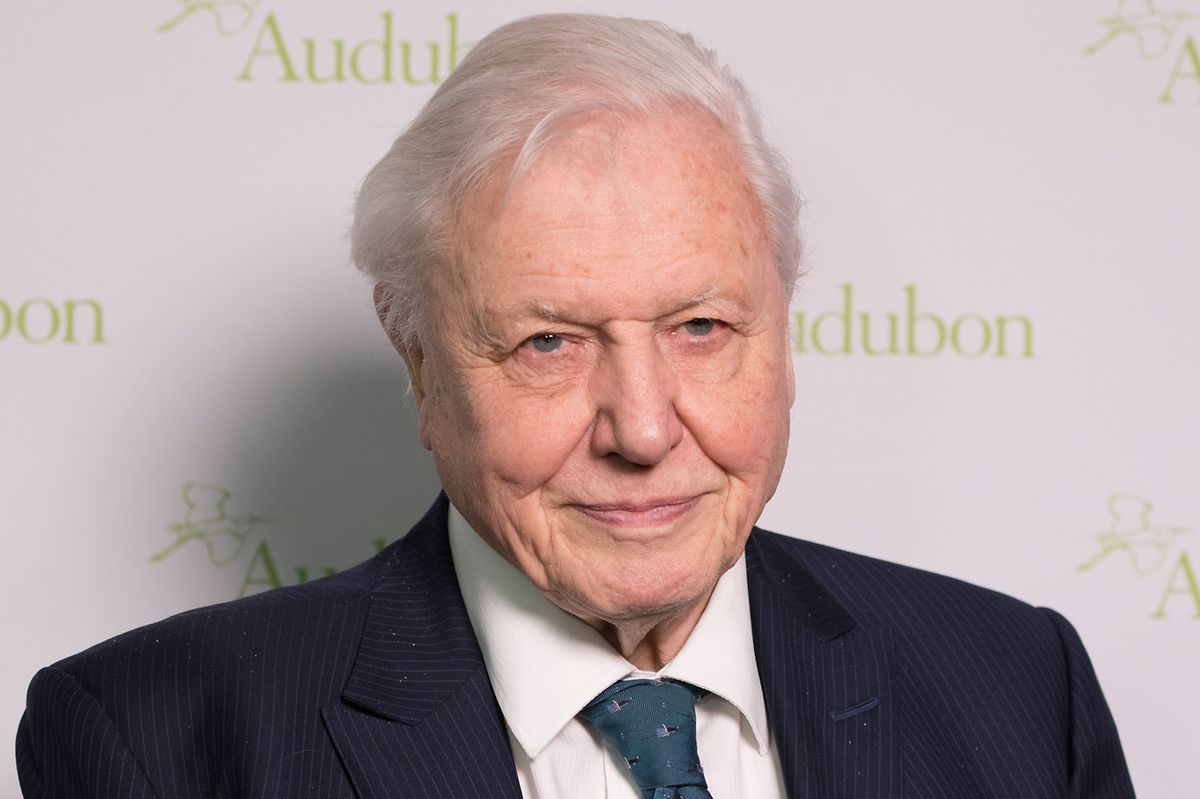 I first watched David Attenborough on a black and white TV but he's an overnight Insta sensation at 94. Photo: Shutterstock
A few weeks ago, at the age of 94, the well-known nature commentator David Attenborough joined Instagram for the first time. Within 6 hours he had 1.1 million followers – a world record.
He was not wearing a rubber dress and thigh length boots like Badie, nor did he include any snapshots of his lunch. Attenborough is still a leading voice for the environment and the future of our planet. People will listen to him on whatever platform he chooses, however infrequently he says something. He has earned that reputation.
I, however, am not an influencer, not a badass grandma, and do not have an eye for aesthetic photography. In fact, I barely know how to work my phone camera.
Perhaps it's better if I steer clear of posting on Insta for a little while longer and stick with my anodyne Facebook feed of kittens and shared flash mob videos. When I have something I really want to share with anyone and everyone (perhaps advice on microwaving leftovers), I'll join the 1 billion and growing army of active Instagrammers.
---
Get the Luxembourg Times delivered to your inbox twice a day. Sign up for your free newsletters here.