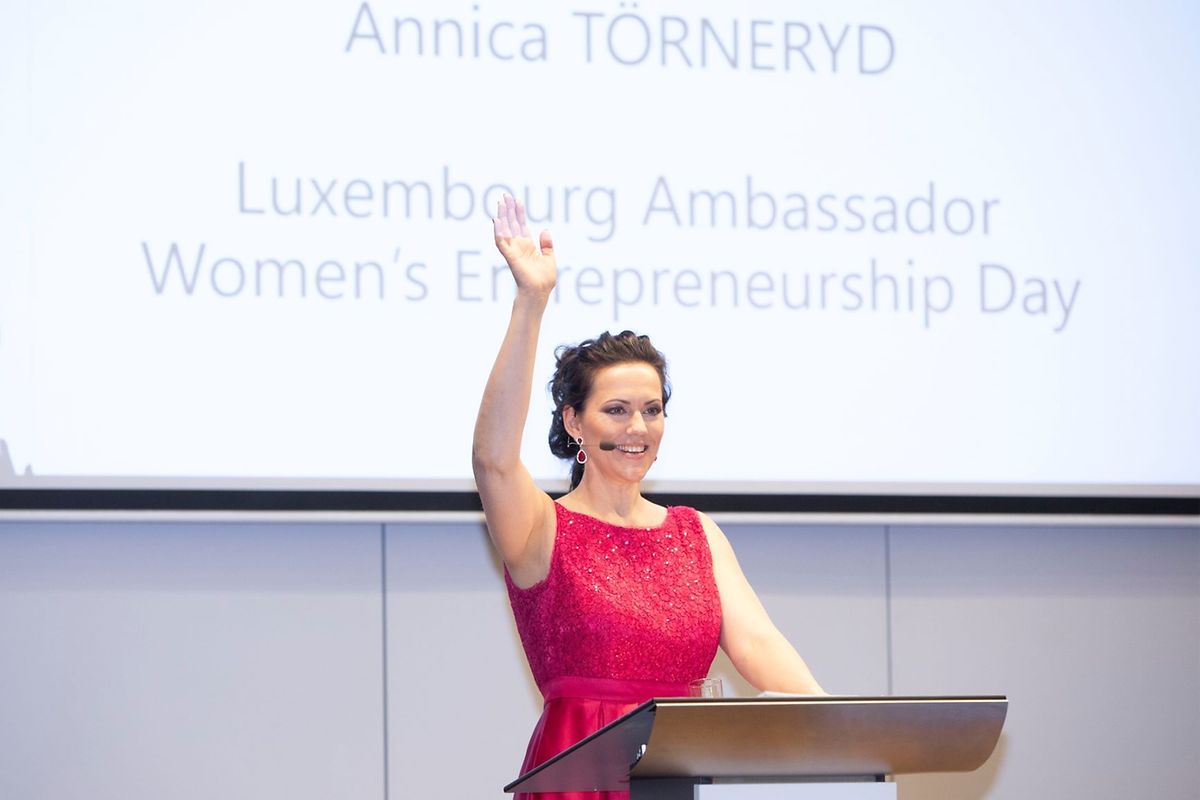 Women's Entrepreneurship Day focussed on soft skills and motivation Photo: Steve Eastwood
Soft skills, support and motivation were the themes at this year's Women's Entrepreneurship Day (WED) held at the Spuerkeess building on Avenue de la Liberté, 15 November.
Organised by Annica Törneryd, Luxembourg's ambassador for WED, a single mother and businesswoman, the aim of the night was to celebrate entrepreneurship, hear from successful entrepreneurs and recognise the challenges that face many women who decide to start their own business.
"So much of being an entrepreneur is about relationships and connections, so I wanted to create an event that was value packed for Luxembourg's female entrepreneurs. The speakers and panellists all have amazing stories to share," explained Törneryd, adding: "It's hard to show the return on investment for soft skills, but they are what connect and motivate people."
The event kicked off with a local singer performing Tina Turner's "Simply the Best", followed by a pre-recorded interview with Xavier Bettel, in which the Prime Minister stated that the ingredients for success in entrepreneurship were to be able to listen, take a decision and explain that decision. He also commented that in today's society, there was simply no room for anyone who thought women needed to work harder to prove themselves.
Never giving up, fighting for what you want, sticking to your values and surrounding yourself with those who support, not hinder you, were some of the themes that came from the panel discussion that followed.
The panellists included author and C-suite executive, Dr Betty Uribe, world record holder and private tennis coach to Sir Richard Branson, James Cluskey, and fitness and celebrity world champion trainer Jean Carrillo.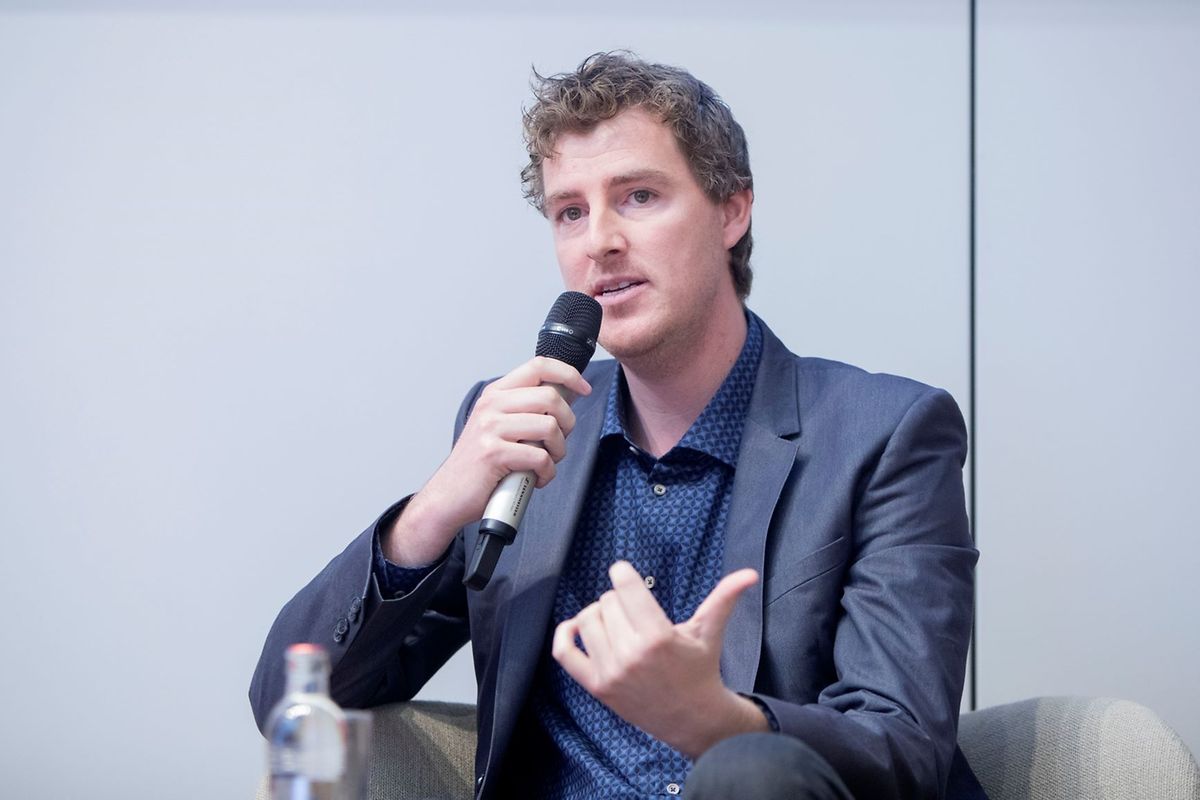 James Cluskey, tennis coach to Sir Richard Branson Photo: Steve Eastwood
Cluskey argued that entrepreneurs need to be relentless, but know when to ask for help and not be afraid to pick up the phone. Dr Uribe cited that the key to being a success was to "never forget who you are and your core values".
Carrillo captivated the audience with his rags to riches story, growing up in a poor Toulouse household with an abusive carer. After leaving school, what motivated Carrillo was revenge on all those who said he would be a failure: "Nothing is failure, it's learning. If you don't achieve the results you want, ask yourself what went wrong and learn from it."
The 150-strong audience consisted of numerous women entrepreneurs operating in the Grand Duchy, but was not gender exclusive. The event finished with a speaking contest featuring audience members, designed to motivate those already running a small business or thinking of starting one.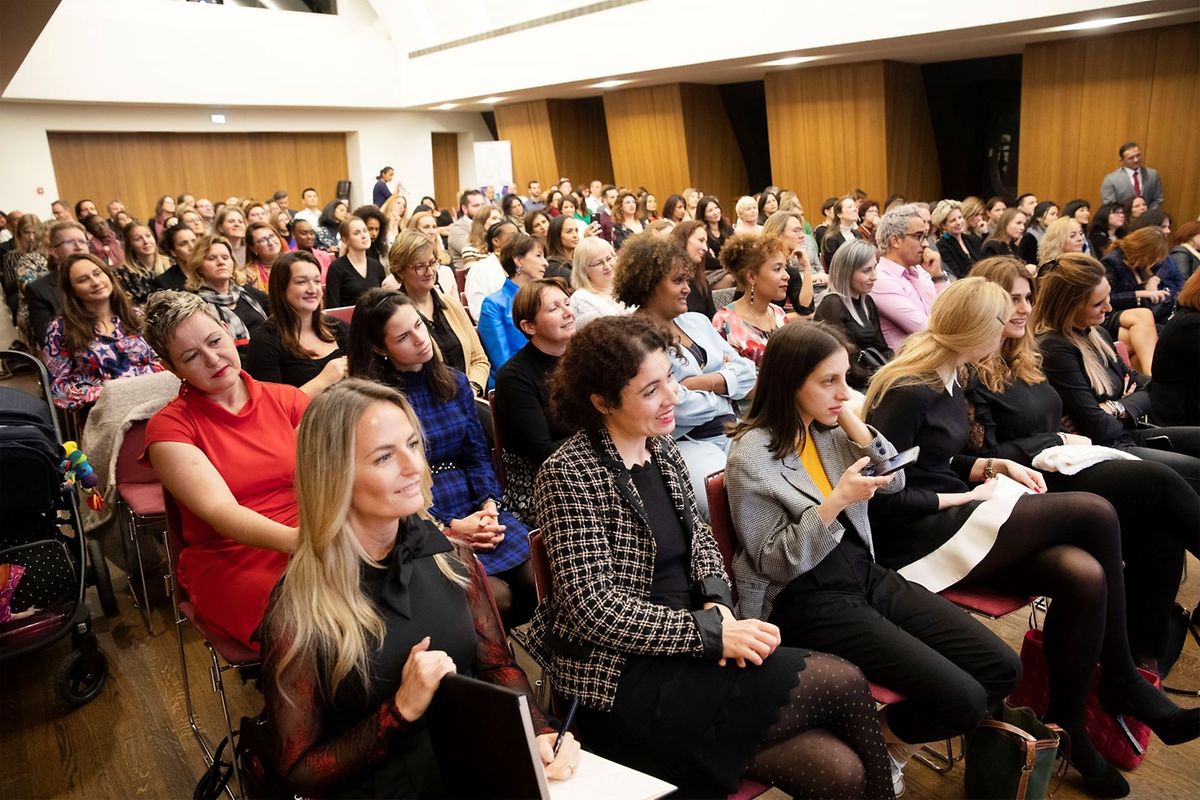 150-strong audience was gender mixed Photo: Steve Eastwood
Earlier this week a Deloitte survey on Women in the Boardroom showed that across 49 countries, 16.9% of women held board positions. Just 12% of the 36 companies analysed for the Grand Duchy had female board members and none were CEO.
Reflecting this statistic, and perhaps the most inspiring speech, Törneryd talked about the highs and lows of balancing her business with the needs of her three children, who were also on stage at the event. At times emotional, but peppered liberally with humour, her section on "mompreneurs" highlighted the issue of work-life balance that many female entrepreneurs and women executives face.
Across the world WED has held events for 4 billion women helping them to pursue their entrepreneurial dreams.
---
Get the Luxembourg Times delivered to your inbox twice a day. Sign up for your free newsletters here.