The gift of not giving landfill
The gift of not giving landfill
Christmas gifts trash the planet and become landfill...but would kids really be happy with a home-made cake and a hug on Christmas Day, Sarita Rao asks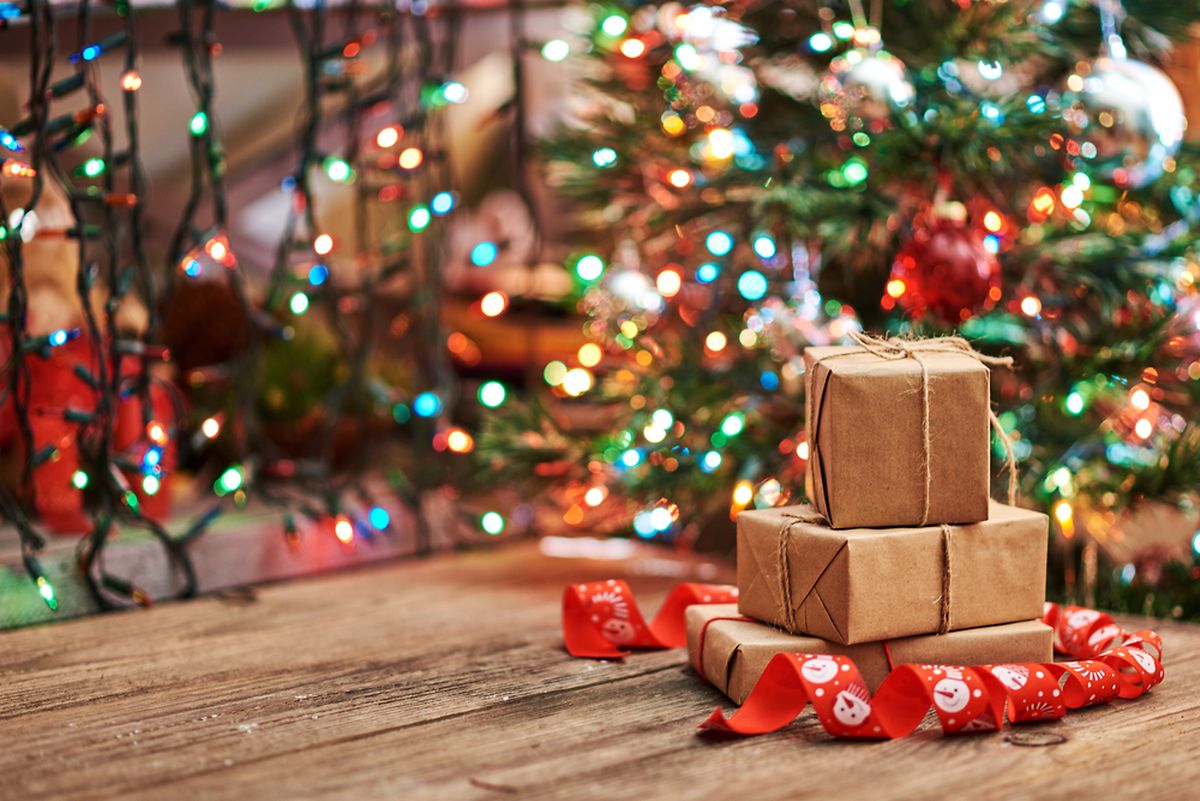 Did I really need to fill their stockings last year with slime and silly plastic puzzles that broke in five minutes? Photo: Shutterstock
It's not often I'm deeply affected by articles or posts that tell me how to live my life, but someone re-circulated George Monbiot's 2012 article The Gift of Death and it struck a chord with me.
In it he systematically unveils how we continue to worship rampant consumerism, even justify it. He decries the "festival of junk" otherwise known as Christmas, and suggests that instead of buying some electronic gadget or plastic joke toy for the people in our lives that already have everything, we bake them a cake, give them a kiss and "stop trashing the planet to tell someone you care".
It came hot on the heels of some research on toy shops in Luxembourg. Of course it was immense fun to see what delights might await my children come the big day, but in reality, all the toys I looked at would probably become landfill in the not too distant future.
My children's rationale is that our TV is a family embarrassment when friends come for sleepovers

Sarita Rao
Of course I'd be a complete fool if I believed that my children would be happy with a home-made cake and a hug on Christmas Day. But perhaps I should be thinking more of longevity and less of novelty.
I know there are some toys that have been used over and over again, and will eventually be recycled or donated. But did I really need to fill their stockings last year with slime, putty, fart noise machines, and silly plastic puzzles that broke in five minutes? All of them headed for a landfill site within a week of Christmas.
New TV = landfill
We also had one of our first real family debates – about why we don't have a Smart TV when everyone else does. My rationale for keeping our 12-year-old not quite HD ready (and definitely not Smart) TV is that it still works.
My children's rationale is that without surround sound, a million pixels per millimetre, and a screen that takes up an entire wall, our TV is a family embarrassment when friends come for sleepovers.
"But where do all the abandoned TVs go?" I ask my kids. "Do you think they go to some TV heaven?"
There's a thoughtful silence. I'm on a soap box now: "No, they end up on some floating garbage island in the Pacific, together with all those washing machines, fridge freezers and smartphones, slowly emitting toxic waste that poisons the oceans."
Everything we have in our house seems to have an in-built limited life expectancy, except the humans occupying it

Sarita Rao
The TV debate was put on hold, but not so for my washing machine which lasted just five years. My fairly new fridge is looking decidedly like it might break down before the year is out.
In fact, everything we have in our house seems to have an in-built limited life expectancy, except the humans occupying it. Nothing lasts, either because the people who manufacture it want us to buy another one soon, or because we are conned into thinking our lives will not be complete without the latest in fashion. Autumn must be cherry red and sapphire yellow (is that even a colour?) according to Vogue.
Luxembourg's social media groups are awash with posts about which supermarkets use less packaging and have organic fruit and vegetable bags. Very important of course, and I shop with this in mind, but what about all those phones and tablets everyone keeps needlessly upgrading? How many people are planning to get the latest gadget just so they can ask Alexa or Siri how to tell a good joke or find a date (I kid you not, take a look at the questions people wish they could ask Alexa).
People really want people not gifts
Perhaps the gift of giving is actually the gift of thinking more about someone, and discovering the one thing they secretly dream of having or doing or being.
Some years ago IKEA in Spain (OK, I know their products don't exactly last long, but stick with me) produced a video in which children were asked to first write a letter to Santa and then another to their parents.
It turned out that the children just wanted more time with their parents. So exactly who are we buying all this landfill for?