What will your New Year's resolution be?
What will your New Year's resolution be?
It was the best of times, it was the worst of times, as a famous author once wrote. But whatever you think of 2020 it has certainly been a year we won't forget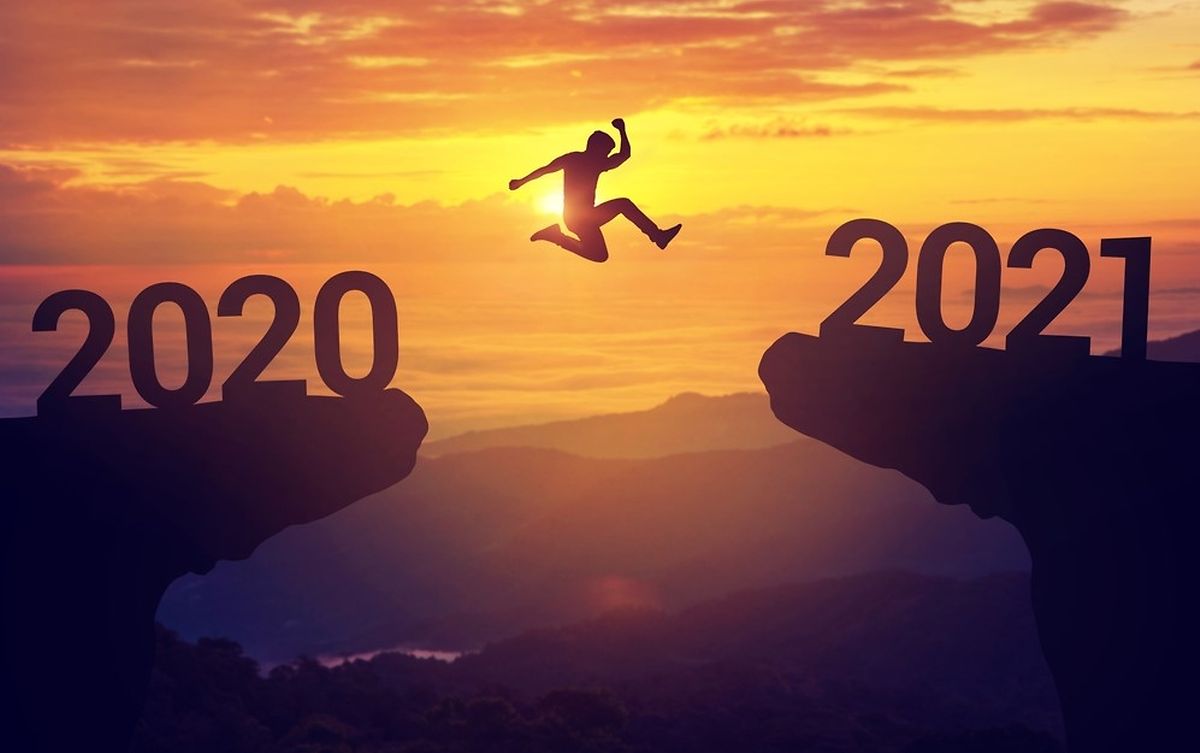 2020, the year women swapped high heels for crocs and men grew unruly beards Photo: Shutterstock
Posts are going up all over social media as people lay to rest 2020 – a year that no-one would have predicted (bar a few million conspiracy theorists).

When the first lockdown spread across the globe like a Mexican wave, no-one knew what to expect. There was a blitz spirit, and a feeling we were all in it together. Fast forward 9 months, with many spending the festive holiday away from family, back in a sort of lockdown for what seems like an eternity, and everyone is asking what has 2020 brought us?
So much changed in one year
It was the year we all learned to keep our distance. Two metres, to be exact. And the year we all learned to say "aaghh" several times at the wheel of our car, whilst a PPE person swabbed our mouths or noses.
It was the year we learned to communicate with masks on (how many mime artists were fostered in 2020, I wonder), and to communicate with loved ones on Zoom, Skype and WhatsApp.
It was the year that we were all grateful for the internet – providing us with online theatre, museum and zoo visits, and a way for our children to continue their schooling. It was also the year we all became highly suspicious of the internet, as The Social Dilemma unmasked just how much psychological manipulation and extremist propaganda our personal algorithms expose us to.
It was the year of QAnon and threats to democracy and freedom of rights all over the world. We protested about race and gender equality, women's abortion rights and Black Lives Matter. Elections had us heated, politicians dithered, political leanings shifted.
Parents became more appreciative of teachers, whilst children benefited from one-to-one tuition (or self-directed learning if both parents were working). We stressed, we worried, we slaved over maths problems and grammar, and sighed with relief when school started up again.
It was the year that anyone selling laptops, mobiles or tablets rubbed their hands together, as every family went from owning one or two devices to purchasing multiple ways for everyone to stay working and studying.
Whilst we might have been sensible, 2020 was the year we lost our fashion sense. Smart shirts paired with yoga pants, high heels exchanged for crocs. Dress down Friday became pyjama Friday, since all the other days of the week were dress down. Women forgot how to apply make up and across the world electric shavers and razor blades went unloved. There haven't been so many ZZ Top beards around since the birth of Jesus.
Nature took centre stage
Landfill sites cheered as we stopped bothering to buy clothes. Instead we focused on what we were consuming. Without doubt 2020 was the year of the home chef. With restaurants barely open, we had no choice but to start experimenting with our own concoctions. People learned to bake, people made their own yeast when the shops ran out, and people found a million different ways to eat pasta.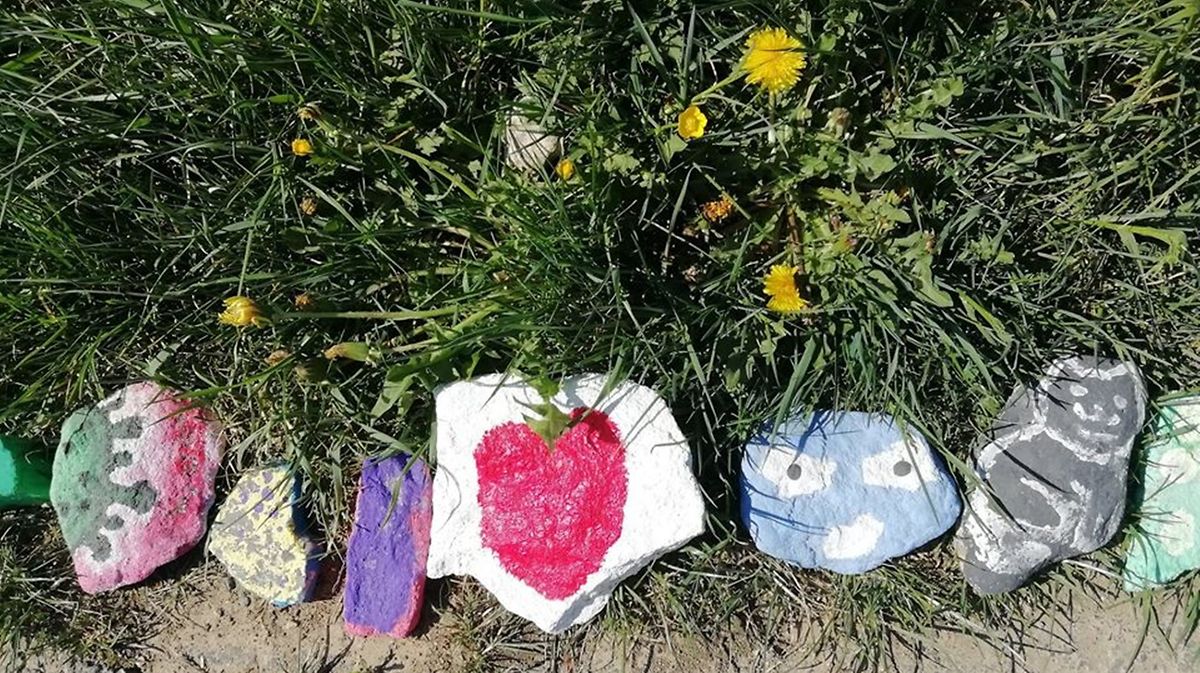 A solidarity snake in Tuntange Photo: Sarita Rao
After panic-buying abated, we started to think seriously about what we were shovelling into our mouths. We bought locally and ethically and tried to reduce waste. We thought hard about our supermarket trips, because we were free to go shopping when we wanted (not just at weekends). We foraged for cherries, apples and damsons in the woods, because we have never walked in nature so much in any year in the previous century.
And nature reclaimed our streets, from goats in Wales, to hungry monkeys in Thailand and pumas on the streets of Santiago. We reduced industrial pollution, but replaced it with discarded masks and gloves left flapping on pathways and in car parks.
The world divided into those who thought Covid was a hoax and those who took it seriously. Those who thought restrictions and lockdowns were wrong, and those who believed there weren't enough restrictions. Those who lost loved ones, and those who continued to bend the rules. Those who felt their rights and freedoms were being taken away, and those who called on everyone to abide by the rules.
And we laughed about the insanity of it all through memes and jokes. Something we could never have predicted when we came to make our New Year's resolutions at the end of 2019.
Kindness – the single most important thing
So what will our resolutions for 2021 be? Stay alive, stay sane, stay in a job? Keep all the good new habits of morning yoga, family mealtimes, and contact with old friends we reunited with?
There are of course many negatives to this pandemic but dwelling on them on the eve of a new year does not seem right.
2020 brought us a sense of community. People reaching out to each other to help in times of need. People supporting each other through illness and even death. You most certainly knew who your friends were, and who to cross off your Christmas card list. And we all learned to be just that little bit less selfish, to act together for the greater good. We all realised how much we loved our far-away family and friends and how important it was that we see them again.
A friend of mine told me that her resolution for 2021 was to be kinder – you never know what someone is going through, what state their mental health is in, what worries about money, work or family they have.
So my resolution for 2021 will be to notice how other people are feeling and to be there (in the moment rather than in spirit) for those around me that might need someone to lean on. To use a few hammy phrases, we are not out of the woods yet, but there is light at the end of the tunnel.
What a shame if by June we'd already retreated back into our selfish ways. Let's keep that kindness we wrapped around the world for a little longer.
---
The Luxembourg Times has a brand-new LinkedIn page, follow us here! Get the Luxembourg Times delivered to your inbox twice a day. Sign up for your free newsletters here.