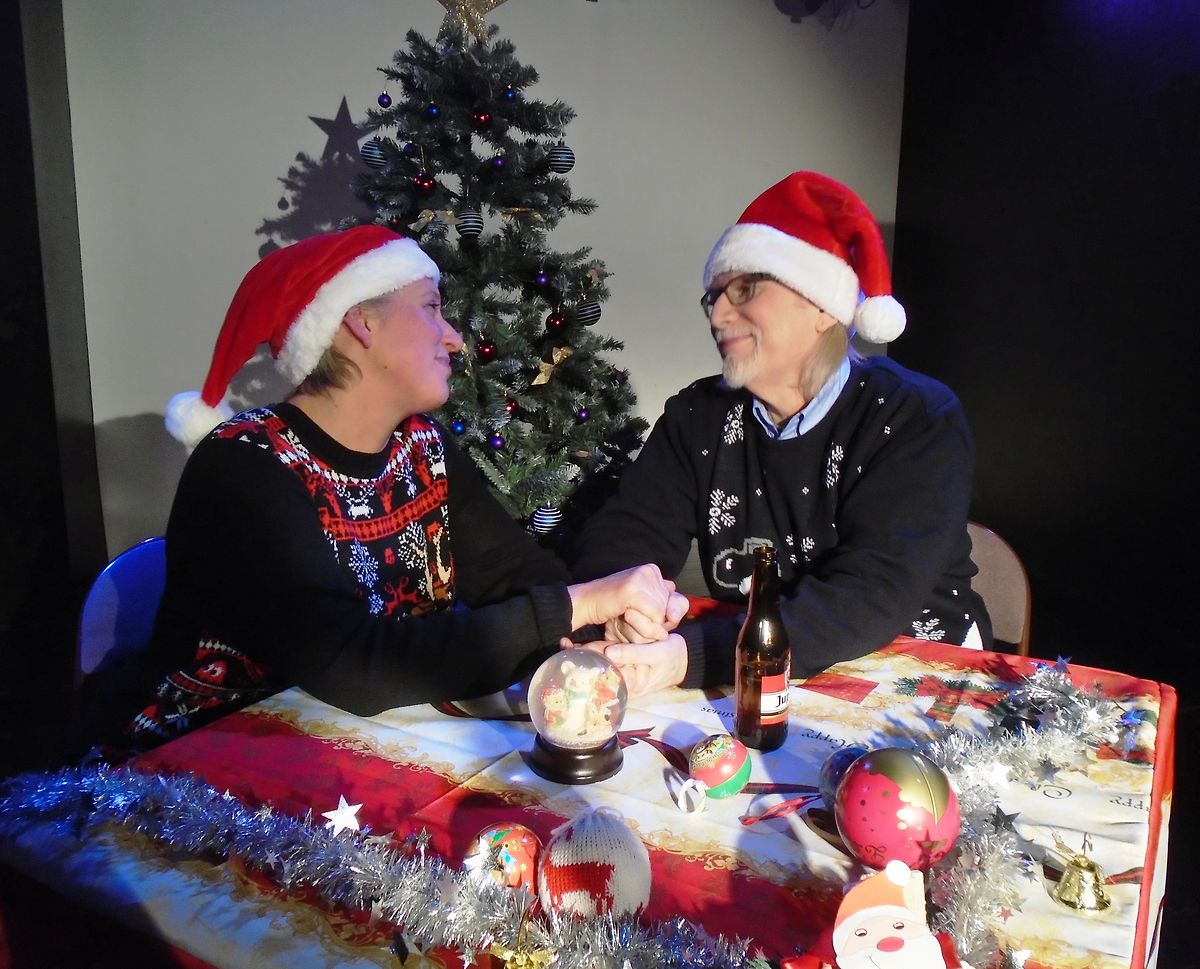 Can writing a letter to Santa help your marriage? (Sarita Rao)
How long has it been since you wrote a letter to Santa and if you did, would it make you re-evaluate your loved ones?
This is the premise of the delightfully witty short theatre play "Dear Santa..." written by Erik Abbott from Actors Rep who also plays the husband.
Piped Christmas music fades as the stage lights illuminate a table set with tinsel and a snow globe. HE (the husband) is thinking about what to write in his first letter to Santa in 40 years. It's at the request of a couple's counsellor, after his wife won a free session in a raffle at work.
He deliberates on an 8-year old child for whom "the world's rules are not complicated", and wonders if Santa gets emails in today's technology age. As a grown-up his list comprises a new boss and a holiday season without having to visit his in-laws and his own family.

SHE (the wife) played by Christine Probst feels guilty for not having written to Santa since she was 21 years old: "It's not you, it's me. I got my priorities mixed up."

She wonders if Santa has kids and whether it's politically correct these days to refer to the Elves as the "Christmas toy making community".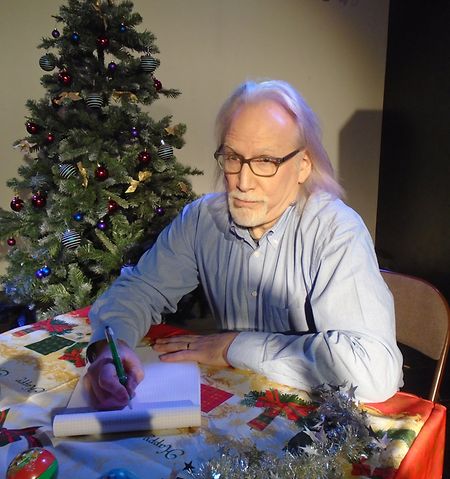 What to ask for this year? (Sarita Rao)
Her list is mostly about everyone else from her kids to her relatives, but in the end, what she most misses is that she fell in love with her husband because he was silly. He made her laugh. She's hoping that writing letters to Santa will bring a bit of silly frivolity back into their lives.
Peter Zazzali directs this 45 minute play in the intimate setting of Cafe Rocas, with an eye to facial expressions as well as monologues, giving the audience the feeling that they are looking in through a house window, as in turn the couple write their letters to Santa.
It's thought provoking humour, as you peep inside the minds of what two people feel about Christmas, about family, and each other, with a sentimental happy ending. You'll walk home wondering just what you'll be asking Santa for in your letter.
"Dear Santa..." will be performed at 7.30pm and 9pm on Friday 8 December and Thursday 21 December at Café Rocas, 33 Rue des Capucins. Tickets cost €10 and can be ordered at ActorsRep.tickets@gmail.com or by phone at (+352) 35 63 39. It is also available as an entertainment at seasonal parties and events. For more details contact ActorsRep.Erik@gmail.com.